---
France. 2005.
Crew
Director – Dominik Moll, Screenplay – Gilles Marchand & Dominik Moll, Producer – Michel Saint-Jean, Photography – Jean-Marc Fabre, Music – David Sinclair Whitaker, Visual Effects Supervisor – Nicholas Rey, Special Effects – Pascal Molina, Production Design – Michel Barthelemy. Production Company – Diaphana Films/France 3 Cinema/Canal +/Cinecinema/Centre National de la Cinematographie/Region Ile-de-France/Sofica Soficinema.
Cast
Laurent Lucas (Alain Getty), Charlotte Gainsbourg (Benedicte Getty), Charlotte Rampling (Alice Pollock), Andre Dussolier (Richard Pollock), Jacques Bonaffe (Nicolas Chevalier)
---
Plot
Husband and wife Alain and Benedicte Getty have moved to Bel-Air for Alain to take a job as an electronics design engineer. They invite Alain's boss Richard Pollock and his wife Alice for dinner. After turning up late, Alice suddenly accuses Benedicte of being one of Richard's whores and then throws a glass of wine in Richard's face. The next evening, Alice turns up as Alain is working late and asks him if he wants to have sex. He declines but the next day Alice comes to the house and asks Benedicte if she can lie down to rest. When they try to wake her, she becomes abusive and then shoots herself. In the aftermath of this, Alain finds that Benedicte has changed. They go away into the mountains together where Benedicte interrogates him about what happened between him and Alice – but then she starts to say the exact same words that Alice did. Alain wakes up to find that she has taken the car and abandoned him there. When he returns home, she announces that she has now taken up with Richard. The ghost of Alice appears to Alain, telling him that the only way Benedicte will return to him will be if she can have her avowed wish to see Richard dead.
---
Lemming was the second film from French-German director Dominik Moll. Moll made a striking appearance with his second film With a Friend Like Harry/Harry, He's Here to Help (2000), a psycho-thriller about a man's childhood school friend who develops an overly friendly attachment with him to the point of bumping off those in his life who are causing problems. This proved a reasonable success on the international festival/arthouse circuit.
Like With a Friend Like Harry, Lemming also deals with a stranger causing upset in an idyllic middle-class household. The depiction of Laurent Lucas and the anorexic Charlotte Gainsbourg's normal middle-class marriage starts in with a warm, playful ordinariness. This is abruptly thrown on his head as Lucas's boss Andre Dussolier and his wife Charlotte Rampling come for dinner. They turn up late, which seems nothing unusual, but then Charlotte Rampling abruptly asks Gainsbourg if she is one of Dussolier's whores. He passes it off as a marital spat, only for her to throw a glass of wine in his face. This abrupt disruption of the ordinariness of a dinner party has a disconcerting jolt that plunges the film into a sense of unease where you don't know where things are going next.
From there on the script is constantly turning and adding twists, as though the film had been designed to make things as uncomfortable for Laurent Lucas as possible. The tensions increase as Charlotte Rampling turns up at the workplace the next day and asks Laurent Lucas if he wants to have sex. Things then get even weirder when Charlotte Rampling then turns up at the house, asks to lie down in the spare room and then barricades herself in, before Laurent Lucas returns home and bursts in just as she shoots herself in the head.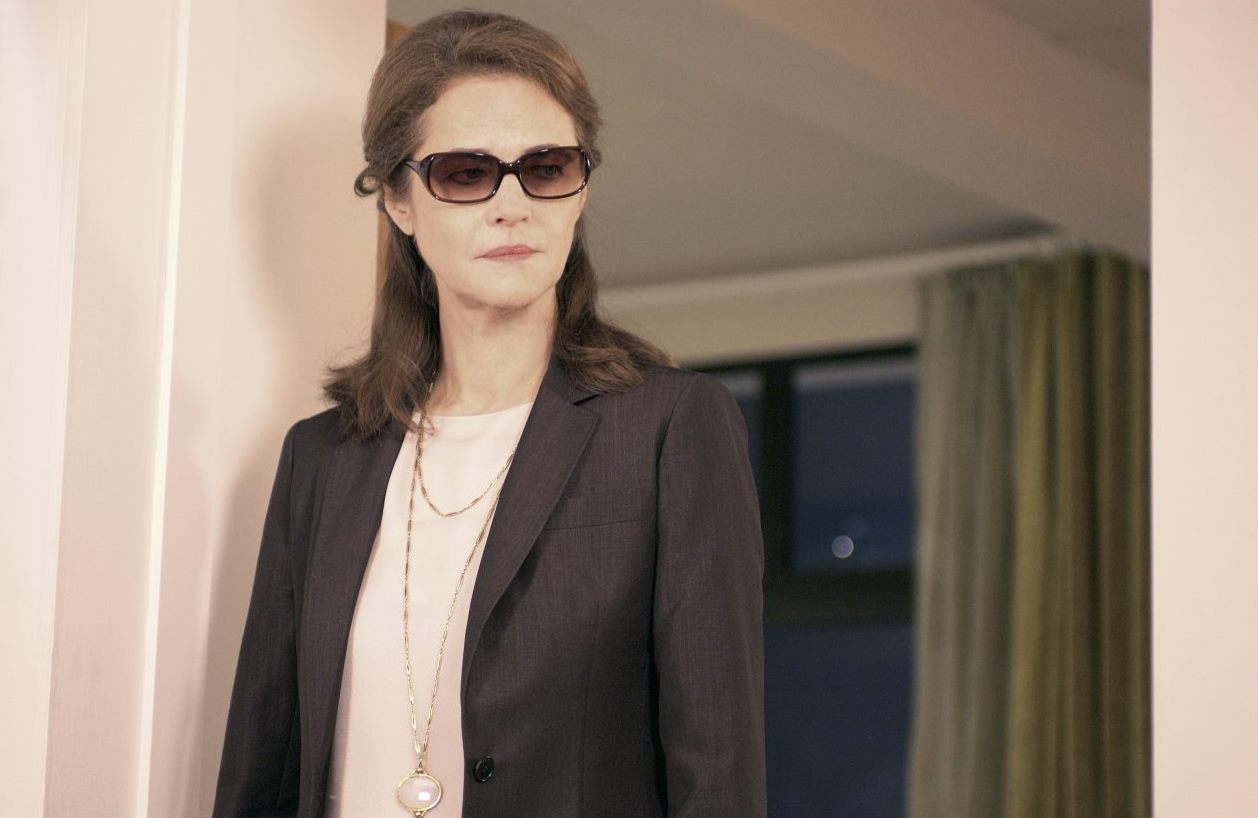 The disconcerting strangeness does not end there – instead the sense of dis-ease proceeds to become downright perplexing. In the aftermath of the suicide, Laurent Lucas finds himself ill at ease as Andre Dussolier goes on about him not taking up Charlotte Rampling's offer to have sex. Things build to a scene where Lucas and Charlotte Gainsbourg go away to a chalet in the mountains and she starts to interrogate Lucas about exactly what happened during Charlotte Rampling's attempts to seduce him. Suddenly in the midst of his account of what happened, she starts to fill in the dialogue from Charlotte Rampling's point-of-view in a word-for-word recount then starts asking him to call her Alice as they make out.
This is followed by Laurent Lucas waking up to find that she has taken the car and abandoned him there and returning home to find that she is now having a relationship with Andre Dussolier. There appears to be some weird kind of identity transference taken place here but we are not sure what. Maybe you could see Lemming as a variant on The Tenant (1976) but where the subtle personality exchange that Roman Polanski undergoes is played out between two married couples.
There is a constant puzzle throughout the film as to what it going on. The feeling is as though we are in a Theatre of the Absurd play by Harold Pinter or Eugene Ionescu where bizarre and surreal things keep happening but the essential why is left out of the equation. Dominik Moll also includes a baffling subplot about a lemming having become stuck in the sink pipes and a dream scene where Laurent Lucas wakes to find himself in a kitchen filled with lemmings.
All of this is aided considerably by the presence of Charlotte Rampling, a British actress from the 1970s – see The Night Porter (1974) and Zardoz (1974), even Orca (1977) – who mostly appears in French films these days. Rampling is an actress who plays with a perpetually dripping acidity. She gives the impression that the last time she cracked a smile was back in 1972 and that all trace of happiness has been surgically removed from her.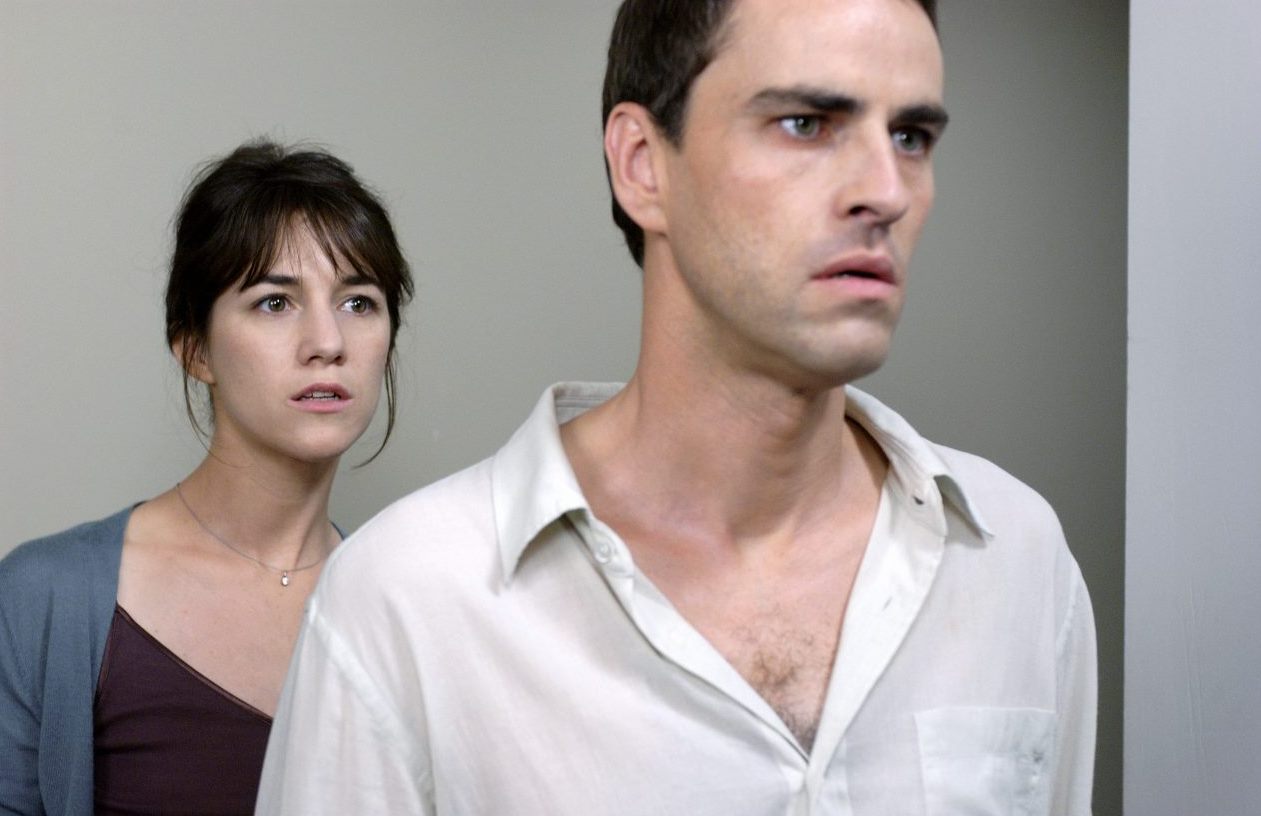 [PLOT SPOILERS]. The film reaches a strange ending where Charlotte Rampling's ghost directs Laurent Lucas to blow up Andre Dussolier and fulfil her wish of seeing him dead and then Charlotte Gainsbourg returns home as though nothing had happened and unable to remember anything. We are never even sure what the issue with the title lemmings was about. The result seems like a version of The Mephisto Waltz (1971) crossbred with a David Lynch film like Lost Highway (1997).
Another less subtle version of the story could easily have played it as a horror film about a wholesome wife who is possessed by the soul of a dead woman seeking vengeance. There is however an elegant weirdness to the way that Dominik Moll and co-writer Gilles Marchand see how far they can keep everything constantly twisting around and playing off itself. The refusal to put the finger on exactly what is happening creates a surreal, dreamy effect.
Dominik Moll next made an adaptation of The Monk (2011), the classic Gothic novel about a priest's temptation by The Devil, the surreal comedy News from Planet Mars (2016), and the crime films Only the Animals (2019) and The Night of the 12th (2022). Moll has also co-written two films directed by his regular co-writer Gilles Marchand with the Virtual Reality film Black Heaven (2010) and the horror film Into the Forest (2016).
(Nominee for Best Supporting Actress (Charlotte Rampling) at this site's Best of 2005 Awards).
---
Trailer here
---