---
Crew
Director – Fred Walton, Screenplay – Danilo Bach, Story/Producer – Frank Mancuso Jr, Photography – Charles Minsky, Music – Charles Bernstein, Makeup – Martin Becker, Jim Gill, Bettie Kaufman, Reel EFX Inc & Christopher Swift, Art Direction – Stewart Campbell. Production Company – Hometown Films.
Cast
Amy Steel (Kit Graham), Deborah Foreman (Muffy St John), Deborah Goodrich (Nikki), Ken Olandt (Rob), Jay Baker (Harvey), Clayton Rohner (Chaz Buchinsky), Thomas F. Wilson (Arch Cummings), Leah King Pinsent (Nan), Griffin O'Neal (Skip St John)
---
Plot
A group of college friends are invited to the private island of their friend Muffy St John for the weekend over April Fool's Day. To mark the occasion, Muffy has packed the house with an elaborate battery of practical jokes. However, amid the practical jokes, someone starts butchering the group and it becomes difficult to tell what is intended as a joke and what is real.
---
After the successes of Halloween (1978) and Friday the 13th (1980), 1980s slasher filmmakers started to comb every available holiday as a potential title for a film. It soon became apparent after running the gamut from Christmas Evil/You Better Watch Out (1980), Mother's Day (1980), Graduation Day (1981), Prom Night (1980), Saturday the 14th (1981), Happy Birthday to Me (1981), My Bloody Valentine (1981), New Year's Evil (1981) and Rush Week (1989), that they were running out of titles. That is unless you wanted to start getting into ethnic holidays – but somehow Channukah Slasher or The Muharram Massacre lacks quite have the same ring. (Technically April Fool's Day is not a holiday either, although the film proceeds on as though it is, which may well say something about how people were running out of available dates to use).
April Fool's Day must be the first of these holiday slashers to have had the style it takes entirely dictated to it by the title. Two other films made at the same time also had the same title – the British April Fool's Day, which was renamed Slaughter High (1986), and the Canadian The April Fool (1988), which was retitled Killer Party (1986).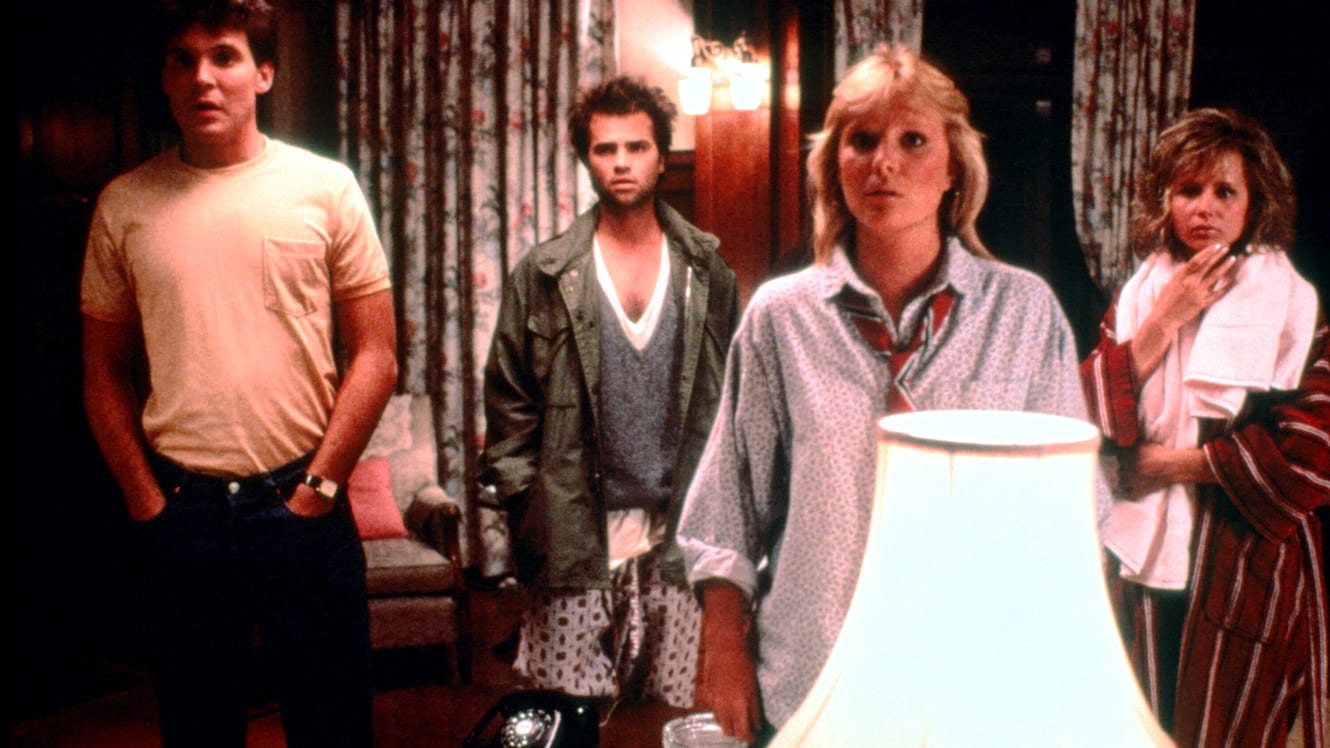 However, for the blend of horror and laughs promised, April Fool's Day is disappointing. In all respects it is a standard Friday the 13th copy. The characters are tedious – indeed. the teens are often so irritating that it is a relief when they start being killed. The end twists are implausibly contrived.
Director Fred Walton first premiered with the babysitter stalker film When a Stranger Calls (1979) and has gone on to make a variety of other psycho-thrillers including the excellent The Rosary Murders (1987). Mostly for tv, he has subsequently made the wholly routine likes of I Saw What You Did (1988), When a Stranger Calls Back (1993), Dead Air (1994) and The Stepford Husbands (1996).
Amid the spate of 00s remakes of 1980s horror films, April Fool's Day was later remade as April Fool's Day (2008), although the remake bore little in common with this version beyond the title.
---
---