---
Crew
Director – Fred Walton, Screenplay – David Amann, Producer – Oscar L. Costo, Photography – Buzz Feitshans IV, Music – Dana Kaproff, Production Design – Bill Malley. Production Company – MTE Inc.
Cast
Gregory Hines (Mark Jannek/Jim Sheppard), Debrah Farentino (Karen Anderson/Laura Westley), Beau Starr (Lieutenant Marvin Gaggis), Gloria Reuben (Judy Garrison), Laura Harrington (Susan Nichols)
---
Plot
Mark Jannek, a former L.A. radio DJ now working for a smalltown radio station under the air-name of Jim Sheppard, meets a girl, Judy, in a bar and spends the night with her. The next evening an obsessive caller rings into Mark at the station and says that he has Judy and then shoots her on air. Mark races there and finds the body. However, when he calls the police there is no record of the phone call and they instead suspect that he might be the killer. The killer continues to taunt Jannek as he realises that this is the same person who killed his former girlfriend in L.A.
---
The idea of a film that blends a radio talkshow host with a phone-in psycho killer is a great idea. It is also one that is waiting for a decent film to pull the idea off successfully. Dead Air was the third stab at it, with the slasher film Don't Answer the Phone! (1980) being the first, followed by the lamentable Open House (1987) and this being not much better. There is so much potential to such an idea, of the psychological games and taunts that could go on between the radio host and the invisible caller. However, all three films miss out on this potential and chose instead to focus on a string of killings. The genre did pick-up somewhat with the later Outside Ozona (1998), although there the killer calling into the radio station was only one of several plot strands.
One could at least argue that Dead Air's twist ending would make a psychological game between host and psycho logistically difficult; nevertheless, the lack of involvement makes for a dull film. The plot is formulaic and falls into the usual cliches – the hero is the only person who knows that the murder happened, is disbelieved, is eventually arrested as the killer ad infinitum.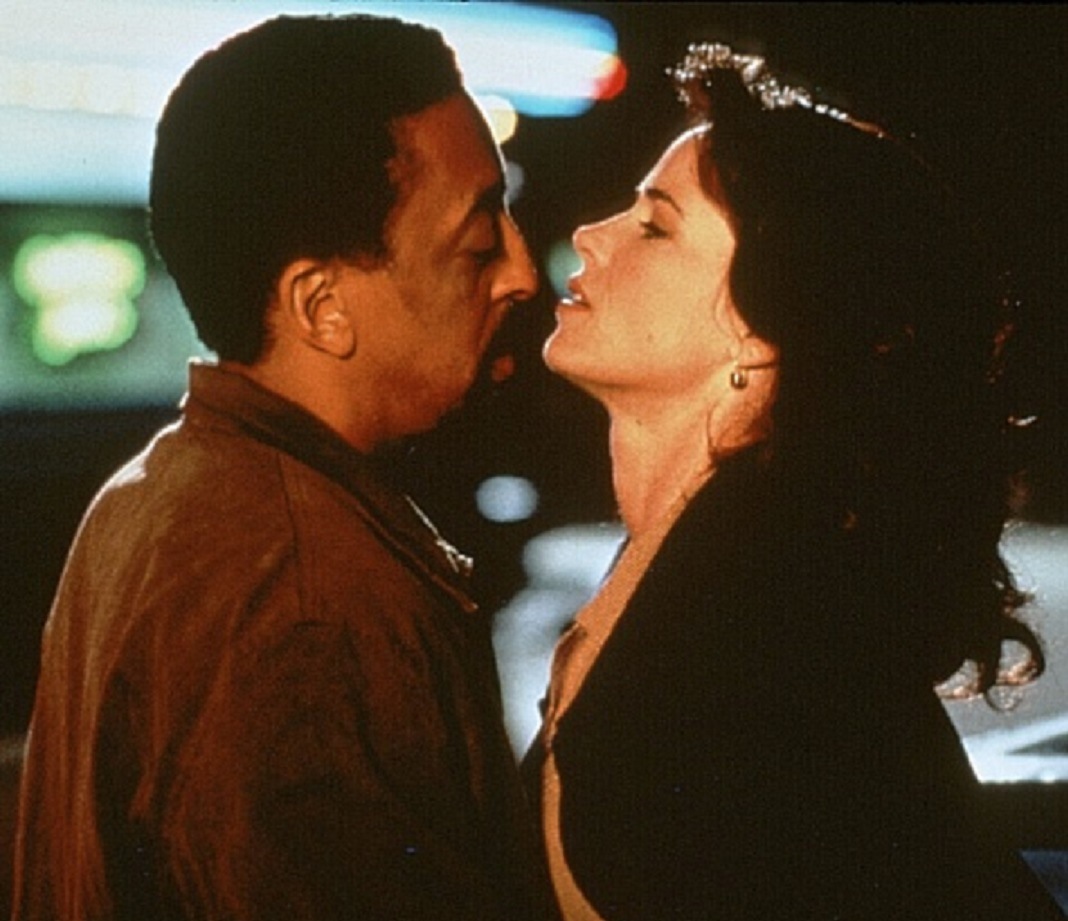 Things are not helped by Gregory Hines who comes across as a dopey screen presence in all of his films. What does almost save Dead Air is its surprise ending – it is a genuine carpet puller that totally takes you by surprise and for this one is almost prepared to endure a dull rest of the film.
This should not be confused with a number of other films also with the same title, most notedly the zombie outbreak film Dead Air (2009), which was also set around a radio talback show.
Dead Air was made by director Fred Walton who has remained a minor genre presence. Walton also made the babysitter stalker film When A Stranger Calls (1979), the slasher film April Fool's Day (1986), and the excellent Catholic psycho-thriller The Rosary Murders (1987). Walton then went onto make a whole host of genre tv movies, including a remake of I Saw What You Did (1988), another psycho-thriller Trapped (1989), Homewrecker (1992) about a rogue AI, When a Stranger Calls Back (1993), which was a sequel to his earlier film, and The Stepford Husbands (1996).
---
Trailer here
---