(A Meta Noite Levarei Sua Alma)
---
Crew
Director/Screenplay – Jose Mojica Marins, Producers – Arildo Iruam, Geraldo Martins & Ilidio Martins, Photography (b&w) – Giorgio Attili, Special Effects – Prod. Cinema Indrikis Kruskops, Production Design – Jose Vedovato. Production Company – Industria Cinematografica Apolo.
Cast
Jose Mojica Marins (Ze do Caixao), Magda Mei (Terazinha de Oliveira), Nivaldo de Lima (Antonio de Andrade), Valeria Vasquez (Lenita), Ilidio Martins (Dr Rodolfo)
---
Plot
In Sao Paulo, the cemetery keeper Ze do Caixao delights in acts of cruelty. He has contempt for religion and believes that only those who are strong enough to dominate others will thrive. Ze do Caixao wants a son to continue his bloodline but his woman Lenita is barren. He sets his sights on Terazhina, the fiancee of his best friend Antonio. Believing that Terazhina will not consider him because of Lenita, he ties Lenita to the bed and places a poisonous spider on her body, killing her. He disposes of Antonio by drowning him in the bath. He then forces himself on Terazhina, only for her to hang herself in shame afterwards. As the Day of the Dead comes, Ze finds an old gypsy's prophecy that he will pay for his crimes starting to come true.
---
Welcome to the world of Ze do Caixao. Ze do Caixao (commonly translated into English as Coffin Joe) is the alter ego of Brazilian filmmaker and actor Jose Mojica Marins. The son of a cinema owner, Marins made his directorial debut with the Western God's Sentence (1958) in which he also played a supporting role. At Midnight I'll Take Your Soul was Marins' third film and was the first ever Brazilian horror film. Marins stepped into the lead role when the actor who was originally cast dropped out. In doing so, he established the character he will always be associated with. Ze do Caixao has become a cult figure and Marins has hosted various Brazilian tv talkshows and horror anthology series as Ze, as well as produced a Coffin Joe comic-book. His popularity in Brazil became such that Marins even ran for mayor of Sao Paulo.
Subsequent to At Midnight I'll Take Your Soul, Jose Mojica Marins appeared as Ze do Caixao in Tonight I'll Possess Your Corpse (1967) and then forty years later in Embodiment of Evil (2008). These are the canonical Ze do Caixao films, although the character and his name was used by Marins in several other films, including The Strange World of Coffin Joe (1968), a horror anthology directed by Marins in which Coffin Joe does not appear; Awakening of the Beast (1970), a pseudo-documentary on sexual perversion in which Marins appears as himself and as Coffin Joe during drug hallucinations; Black Exorcism (1974), a meta-fiction in which Marins appears as himself and finds family and friends haunted by his Coffin Joe alter ego; and Hallucinations of a Deranged Mind (1978) made up out of leftover scenes from the other films in which Marins plays both Coffin Joe and himself. Marins has also made several other unrelated genre films (see below).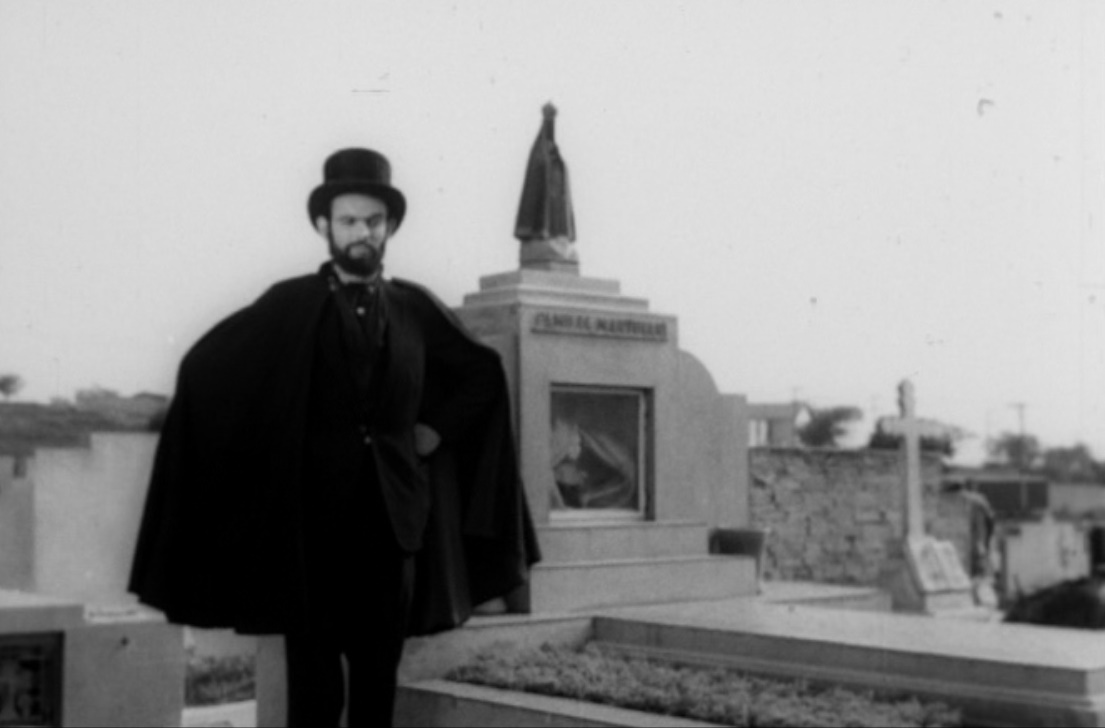 At Midnight I'll Take Your Soul is crude film on a directorial level, one where Marins lacks any appreciable sense of style. That said, the film is spearheaded by the demoniac character of Ze do Caixao who has an intensity and malevolence that dominates every scene in the film. Ze is a character who seems to exist to breathe malevolence and contempt for others. He is almost a perfect incarnation of Aleister Crowley's maxim "do what thou wilt shall be the whole of the law." He voices a brutish and harsh philosophy throughout – he does and takes what he wants, has scorn for the weak and those with moral scruples. He also has disdain for religion and believes that the here and now is all there is.
At Midnight I'll Take Your Soul is largely a catalogue of Ze do Caixao's cruelties and blasphemies. In the opening scenes, Ze desires to eat meat despite the fact that it is Friday and the Church has forbidden it – he announces that he wants to and doesn't even care if it is human flesh. Ze wins money in a card game, his opponent protests that he is poor and needs the money, whereupon Ze stabs and severs the man's fingers with a broken bottle. He is scornful of his woman (Valerie Vasquez) – it is never clear if she is his wife or girlfriend – and her inability to bear children, tossing off lines like "Is your life worth living if you can't bear a child?" so chloroforms, ties her to the bed and releases a spider on her body. He pokes the doctor (Ilido Martins)'s eyes out with his fingernails in a surprisingly graphic scene and then pours alcohol on him and sets him alight, and whacks Terazhina's fiance (Nivaldo de Lima) over the head and drowns him in a bath. In a wilfully blasphemous scene, he takes the crown of thorns from a Christ statuette and stabs the barmaid's uncle in the face with it.
The most extreme scenes are when it comes to the character of Terazhina (Magda Mei) whom he is seen as raping (as much as the censorship of the day would allow). Afterwards, she announces that she wants to kill herself whereupon he shrugs and says "all the women say that" – and the last we see of her is her hanging by a noose.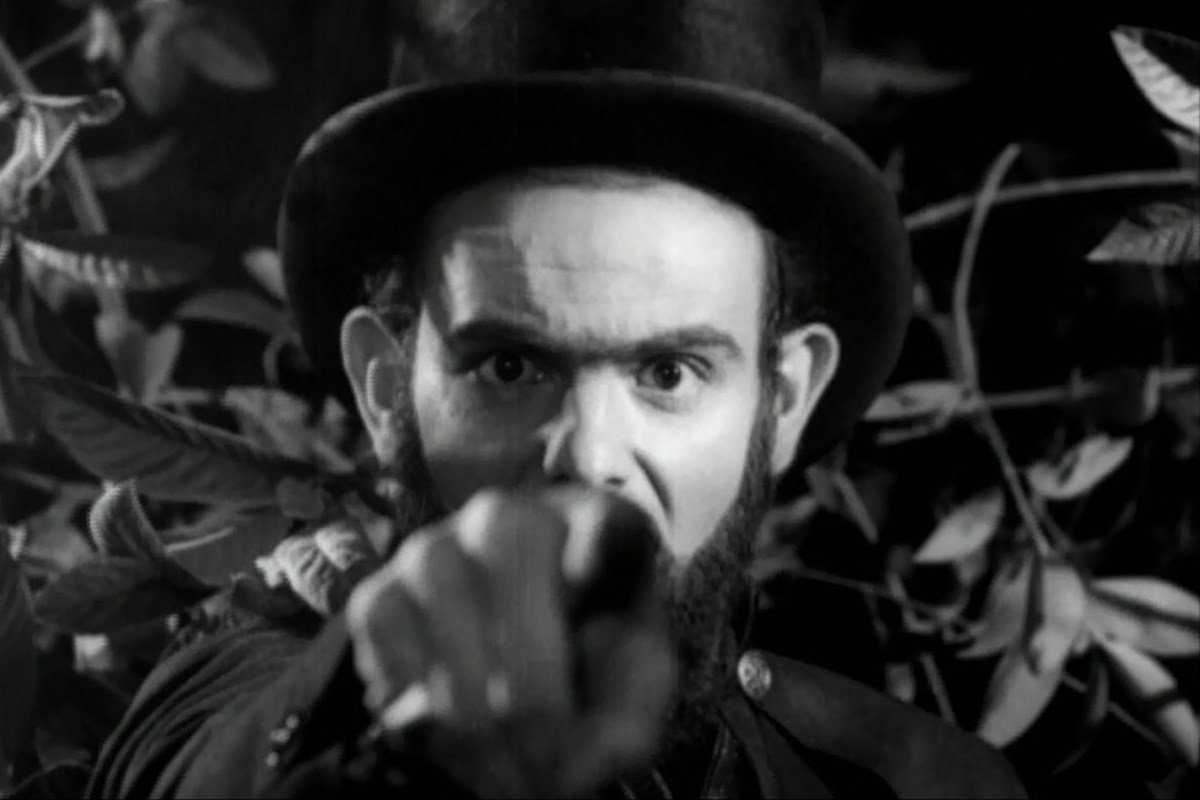 The film climaxes in a cheap supernatural scene where Ze do Caixao is haunted by the ghosts of those he has killed – represented by reversal of the negative and an aura having been scratched around them on the surface of the film. For a film that seems to embody such a contempt for morality and religion in its philosophy, this is an ending that almost seems to abrogate the rest of the film's drive and has the central character punished for his sins after all. The entire thrust of the character of Ze do Caixao is that Jose Mojica Marins seems to love espousing contempt for the weak and superstitious but such a traditional comeuppance ending makes one wonder if perhaps he does feel the smallest suppressed degree of guilt and belief that there might be a higher authority after all.
Outside of the Coffin Joe films, Jose Mojica Marins has directed a number of other horror films including an episode of the anthology Trilogy of Terror (1968); the surreal The End of Man (1971) about an enigmatic stranger and its sequel When the Gods Fall Asleep (1972); The Strange Hotel of Naked Pleasures (1976), Hellish Flesh (1977) and The Plague (1980). Marins has also directed a number of Brazilian sex films.
---
Trailer here
Full film available online here:-
---