---
UK. 1960.
Crew
Director – Sidney Hayers, Screenplay – George Baxt, Producers – Leslie Parkyn & Julian Wintle, Photography – Douglas Slocombe, Music – Muir Mathieson & Franz Reisenstein, Makeup – Trevor Crole-Rees, Art Direction – Jack Shampan. Production Company – Lynx Films.
Cast
Anton Diffring (Dr Bernard Schuler/Dr Rossiter), Erika Remberg (Elissa Caro), Jane Hylton (Angela), Kenneth Griffith (Martin), Yvonne Monlaur (Nicole Vanet), Conrad Phillips (Inspector Arthur Ames), Vanda Hudson (Magda Von Meck), Yvonne Romain (Melina), Jack Gwillim (Superintendent Andrews), Donald Pleasence (Vanet), Collette Wilde (Evelyn Morley)
---
Plot
England, 1947. The plastic surgeon Rossiter is forced to flee after police discover he has conducted an illegal operation on a badly disfigured woman that has gone wrong. Believed killed in an exploding car, Rossiter instead flees to France. Now calling himself Dr Bernard Schuler, he offers the circus owner Vanet's disfigured daughter a free operation and then sets up new operations under the sanctuary of the circus. However, when a bear mauls Vanet, Schuler stands by and does nothing, letting him be killed. Taking the circus over, Schuler comes up with the idea of offering wanted female criminals new faces and then making them into his circus performers. However, when the women decide they want to leave Schuler's control, he stages a series of bizarre 'accidental deaths' to eliminate them.
---
This amusingly lurid piece of sensationalism comes from the dawn of the Anglo-Horror cycle. The two contemporary influences it likely drew from were the French film Eyes Without a Face (1959) about a mad surgeon abducting women to recreate the face of his disfigured daughter (a film that inspired a number of imitators) and the Herman Cohen hit Horrors of the Black Museum (1959), which centred around a madman creating a series of novelty sadistic deaths. Circus of Horrors conducts a similar plot set-up to Horrors of the Black Museum using a series a circus-themed deaths, while adding a mad surgeon obsessed with facial disfigurement to the mix. You could perhaps even argue that Circus of Horrors is a sound and colour-era version of one of Tod Browning's circus films a la The Unknown (1927) and Freaks (1932), although made with more of a sado-sexual fixation that Browning ever had.
There is a perversity to the film's central character of mad surgeon Anton Diffring and his almost erotic lingering on facial disfigurement – the greater the degree of deformity, the greater the beauty he seems to find in it. The casting of German-born Anton Diffring adds another element to the menace as, despite the character's supposed Englishness, Diffring's cold and clipped Teutonic delivery plays on the then-current vogue for Nazi heavies.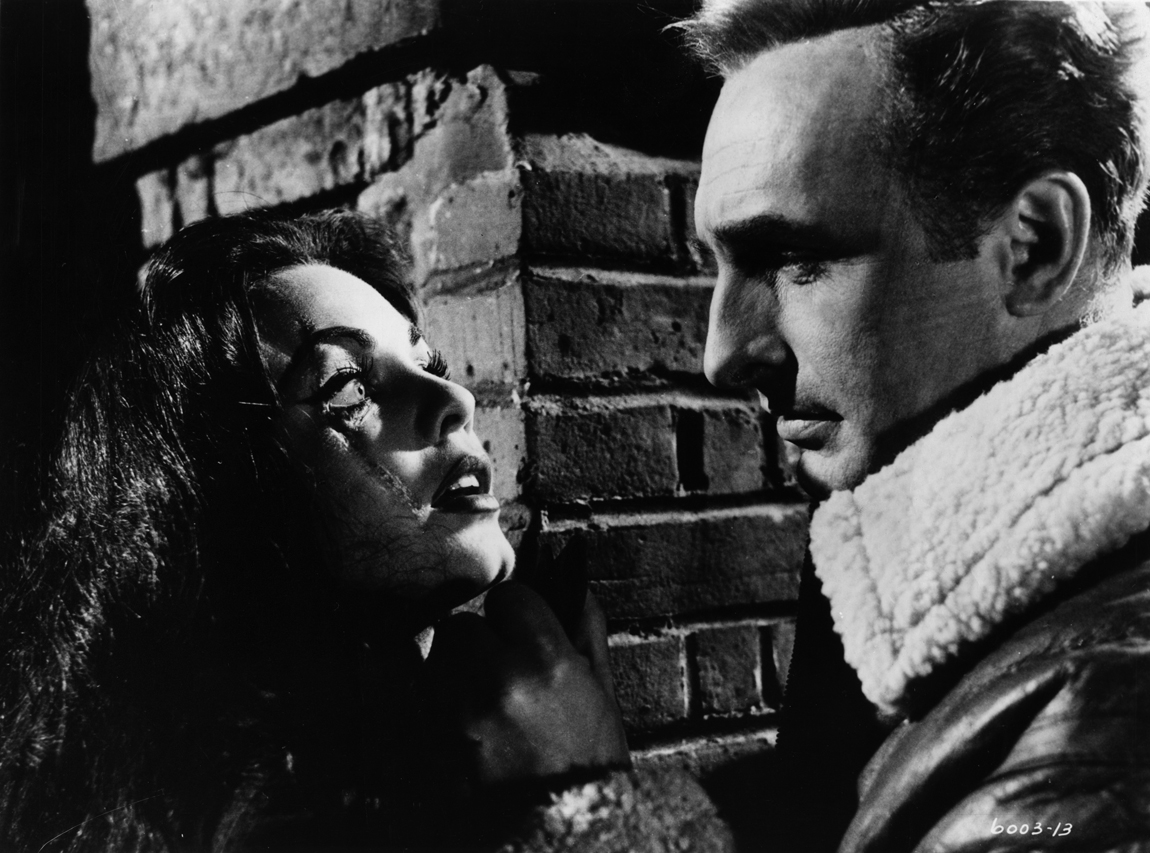 Director Sidney Hayers skirts the limits as far as it was possible to go in the day with a wonderful parade of lingerie-clad beauties and semi-revealing flesh shots and a fair level of gore. The token bimbos – beautiful bitchy Erika Remberg, the viciously calculating Yvonne Romain and especially the breathily passionate Jane Hylton – play with a commitment far beyond the call of duty.
Director Sidney Hayers went on to make several other genre films including the witchcraft film Night of the Eagle/Burn, Witch, Burn (1961), one of the genuine classics of the English horror genre, as well as the psycho-thriller Assault/Tower of Terror (1970). From the 1970s until his death in 2000, Sidney Hayers directed much tv in both England and the US, including episodes that were later re-edited as the cinematically-released Battlestar Galactica movie Conquest of the Earth (1981).
---
---