---
Crew
Director – George Melford, Spanish Adaptation – B. Fernandez Cue, [Uncreditedly Based on the Screenplay by Garrett Fort, Additional Dialogue – Dudley Murphy, Based on the Play by John L. Balderston & Hamilton Deane], Based on the Novel by Bram Stoker, Producer – Carl Laemmle, Jr., Photography (b&w) – George Robinson, Art Director – Charles D. Hall. Production Company – Universal.
Cast
Carlos Villar [Villarias] (Count Dracula), Eduardo Arozamena (Professor Van Helsing), Pablo Alvarez Rubio (Renfield), Lupita Tovar (Eva Seward), Barry Norton (Juan Harker), Jose Soriano Viosca (Dr Seward), Manuel Arbo (Martin), Carmen Guerrero (Lucia Weston)
---
Plot
The lawyer Renfield travels to the castle of Count Dracula in Transylvania to meet him and arrange his purchase of Carfax Abbey in England. Returning to England, Renfield is placed in the asylum of Dr Seward near Carfax Abbey, now a raving lunatic obsessed with eating insects. Seward then meets Dracula who becomes entranced with Lucia Weston, the friend of Seward's daughter Eva. Dracula enters Lucia's bedroom as a bat and soon after she is found dead, drained of all blood. Dracula then sets his sights on Eva and she falls ill. Seward brings in colleague Professor Van Helsing who determines that Dracula is a vampire who preys on the blood of the living.
---
This version of Dracula is a film that exists in legend more than it ever has been widely seen. It was made at the same time as Universal's infinitely more famous English-language version Dracula (1931) starring Bela Lugosi in his most famous role and directed by Tod Browning. However, as legend goes, associate producer Paul Kohner was dating Mexican actress Lupita Tovar and decided to create a Spanish-language version of the film as a vehicle for her.
One has to place this idea in historic context and see this not so much as the massive romantic gesture it seems today but remember that this was only three years after the advent of the talking movie with The Jazz Singer (1927) – sound cinema was still a novelty and filmmakers had not yet cracked the problem of dubbing an English-language print so took the more elaborate idea of reshooting entire films in different languages. Universal had conducted a Spanish-language version of The Cat Creeps (1930) the year before (also featuring Lupita Tovar). A number of other films from around this era, particularly international films – see the genre likes of L'Atlantide (1932), FP1 Does Not Answer (1932), The Testament of Dr Mabuse (1933) and The Tunnel (1933) – would shoot multiple versions, usually in French, German and English using different actors on the same sets.
The Spanish-language Dracula was filmed on the same sets and at the same time as the English-language version – indeed, the Lugosi version was shot during the daytime and this version by night. The director was George Melford, a veteran since way back into silent cinema, including Rudolf Valentino films such as The Sheik (1921). The script was simply the English language version translated into Spanish. A detailed study by those conversant with both languages shows that the Spanish-language version, which runs 29 minutes longer, has taken time to expand on the dialogue at several points – although, while some scenes run longer, this version does not add any new ones. Moreover, director George Melford had the availability of the rushes from Tod Browning's version and was able to improve on the staging of his shots.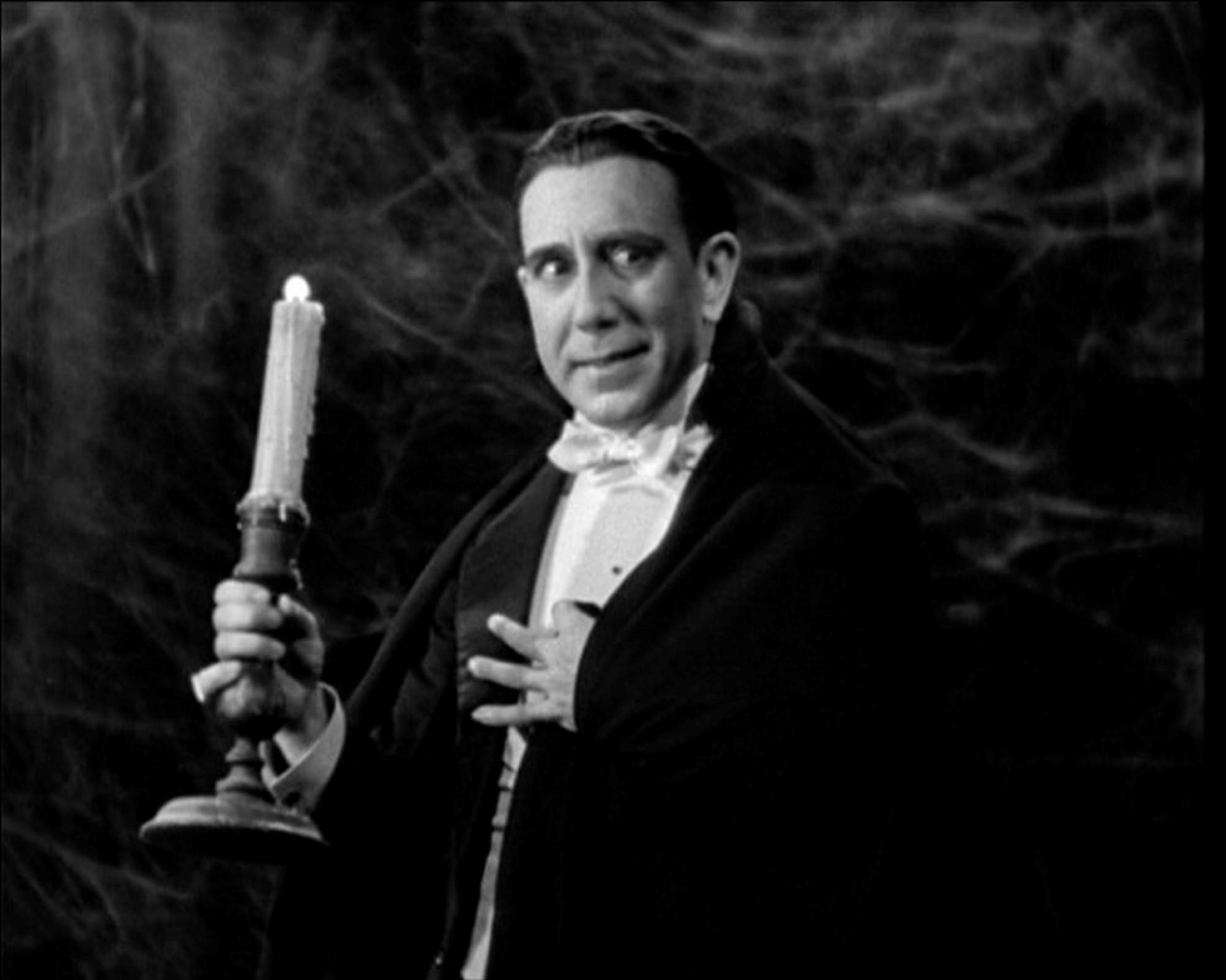 The legend of the Spanish-language Dracula extended for many years due to the fact there were only a single print available for viewing. Those who had seen it praised its merit and lauded as superior to the Lugosi/Browning version. The film, restored from a print found in archives in Cuba, was finally available for general viewing on VHS in 1992 and in 2004 as part of the Universal Dracula dvd box set, although the latter was released unsubtitled.
The Spanish language Dracula is an interesting film, although is ultimately saddled with too much adherence to the Lugosi version. On the plus side, though the script is exactly the same, you feel that it is taking the time to tell its story with greater ease, while the Lugosi version feels more hurried in many scenes. George Melford gives more attention to some scenes than Tod Browning did (Dracula always felt like Browning's least personal, least interesting film).
There is a wonderfully atmospheric scene where Lupita Tovar goes out to meet Dracula and the perfectly dressed Carlos Villarias emerges out of the mist to her. The standout scene is the one where Dracula tries to bend this film's Van Helsing (Eduardo Arozamena)'s will but where he struggles to lift up a crucifix and send Dracula scurrying.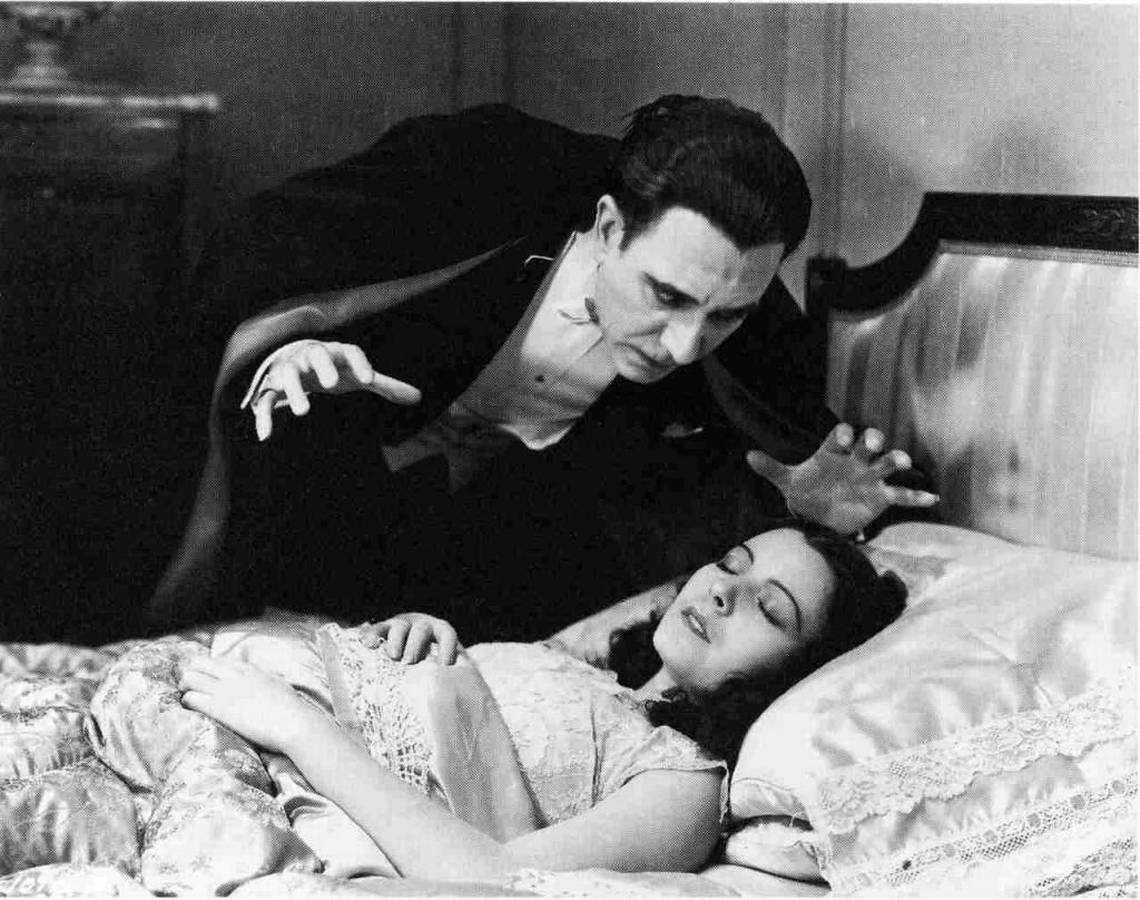 On the other hand, just like Tod Browning, George Melford never opens the film up from its stage play origins and the film still talks about things that happen off-screen rather than depicts them – Renfield telling how Dracula appeared to him out of a sea of rats; Eva describing a pair of red eyes looking at her out of the mist; the narrated story of the woman preying on children; and especially in having the climactic staking of Dracula take place off screen.
Carlos Villarias (billed as Carlos Villar) is an unusual choice for the role of Dracula. Bela Lugosi indelibly stamped the role as his own and Villarias seems caught in his shadow. Lugosi seemed to breathe hauteur, venom and menace with his presence. Villarias, by contrast, seems stiff and to be trying to convey most of his threat by widening his eyes and contorting his face, which more than anything gives the impression that he is suffering from neuralgia. Also working against Villarias is the fact that he is given the same slicked-back hairstyle as Lugosi but has big protruding ears that ruin the look. This version's Renfield (in the person of Pablo Alvarez Rubio) seems far more pathetic and sympathetic than Dwight Frye, while Lupita Tovar makes a far sexier and less pallid version of Lucy than Helen Chandler did.
Other adaptations of Dracula are:– the uncredited classic German silent Nosferatu (1922); Hammer's classic Dracula/The Horror of Dracula (1958) with Christopher Lee; Count Dracula (1970), a cheap continental production that also featured Lee; Dracula (1974), a cinematically-released tv movie starring Jack Palance; Count Dracula (1977), a BBC tv mini-series featuring Louis Jourdan; Dracula (1979), a lush big-budget remake starring Frank Langella; Werner Herzog's Nosferatu the Vampyre (1979) with Klaus Kinski; Francis Ford Coppola's visually ravishing Bram Stoker's Dracula (1992) featuring Gary Oldman; the modernised Italian-German Dracula (2002) starring Patrick Bergin; Guy Maddin's silent ballet adaptation Dracula: Pages from a Virgin's Diary (2002); the BBC tv movie Dracula (2006) with Marc Warren; the low-budget modernised Dracula (2009); Dario Argento's Dracula (2012) with Thomas Kretschmann as Dracula; the low-budget Canadian Terror of Dracula (2012) with director Anthony D.P. Mann as Dracula; the tv series Dracula (2013-4) with Jonathan Rhys Meyers; the BBC mini-series Dracula (2020) starring Claes Bang; Bram Stoker's Van Helsing (2021), which actually features no Dracula; and The Asylum's Dracula: The Original Living Vampire (2022) with Jake Herbert.
---