---
Crew
Director – John Badham, Screenplay – W.D. Richter, Based on the Novel by Bram Stoker and the Play by John L. Balderston & Hamilton Deane, Producer – Walter Mirisch, Photography – Gil Taylor, Music – John Williams, Photographic Effects – Les Bowie & Albert Whitlock, Special Effects – Roy Arbogast, Makeup – Eric Allwright, Peter Robb-King & Jane Royle, Production Design – Peter Murton. Production Company – The Mirisch Corporation/Universal.
Cast
Frank Langella (Count Dracula), Laurence Olivier (Abraham Van Helsing), Kate Nelligan (Lucy Seward), Trevor Eve (Jonathan Harker), Donald Pleasence (Dr Jack Seward), Jan Francis (Mina Van Helsing), Tony Haygarth (Renfield)
---
Plot
The ship Demeter crashes ashore at Whitby during a storm. The sole survivor, the courtly Count Dracula, moves into Carfax Abbey, which neighbours the asylum of Dr Jack Seward. However, Dracula is a vampire and preys on Mina Van Helsing and then Seward's daughter Lucy. Arriving for the funeral, Mina's father Professor Abraham Van Helsing pieces together that Dracula is a vampire. He, Seward and Lucy's fiancée Jonathan Harker team up to fight Dracula's evil as Dracula attempts to make Lucy his immortal bride.
---
1979 was a year that heralded a major revival of the vampire film. There was Werner Herzog's Nosferatu the Vampyre (1979) remake, the tv adaptation of Stephen King's Salem's Lot (1979), a tv pilot called Vampire (1979) and the spoofy Love at First Bite (1979), as well as international efforts such as Thirst (1979) and Mama Dracula (1980), even Nightwing (1979) featuring killer vampire bats, the disco film Nocturna: Dracula's Granddaughter (1979) and the sex comedy Dracula Blows His Cool (1979). At the head of the queue was this lush, expensively mounted retelling of the Bram Stoker tale, the fourth official screen adaptation.
This version was developed out of a highly successful 1977 Broadway restaging of the John L. Balderston and Hamilton Deane adaptation of the novel (the same play that Bela Lugosi had originally appeared in and wad directly adapted into the 1931 film version Dracula (1931) that made a star out of Lugosi). The play, which starred Frank Langella, had been acclaimed for its sexy, romantic revision of the story and for its striking sets all designed in black-and-white. Ken Russell of The Devils (1971) and Altered States (1980) fame had initially attempted to mount a film production that modernised the story. That project was eventually scrapped and Universal opted for a new adaptation of the play.
Directorial duties were handed over to John Badham who had just had a runaway hit with the disco dancing phenomenon Saturday Night Fever (1977) and was regarded as a hot new talent. This version was mounted with lavish, no-expense-spared regard – Laurence Olivier, then regarded as one of the top actors in the world, was cast as Van Helsing, while John Williams, then a big name composer with hits like Jaws (1975), Star Wars (1977) and Superman (1978) under his belt, was employed on score.
The script came from W.D. Richter who had just had some success with Philip Kaufman's sharp and intelligent remake of Invasion of the Body Snatchers (1978). W.D. Richter certainly rings up some distinctive changes on the novel. There is the complete elimination of the extended opening where Jonathan Harker travels to Transylvania to meet Dracula and is seduced by Dracula's brides. The film instead opens with the crashing of The Demeter and all the action is subsequently kept confined to England.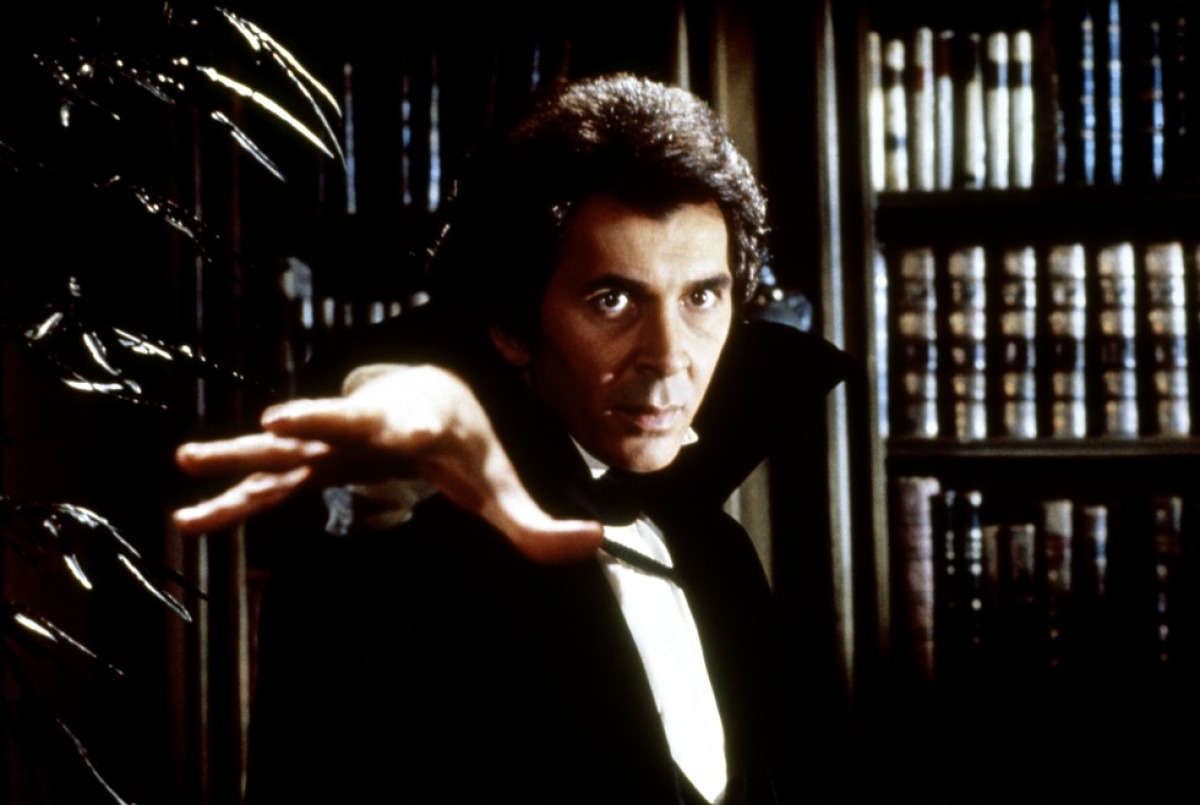 Other aspects of the book that are ignored in some screen versions, such as the Seward asylum and the character of Renfield, are given more prominent treatment. Mina is also made into Van Helsing's daughter, which gives him a much more substantial reason to enter the story – he is just a grieving father trying to understand what happened rather than a savant with almost uncanny knowledge of the situation. Although there are times that Richter's changes seem a little silly, like his allowing Dracula to appear during daytime on the grounds that "It's always night somewhere in the world."
Most notable of the changes was the approach to the title character. More so than any other version before it, the film attempts to view Dracula with some sympathy. Even the film's promotional approach was in selling the idea of a romantic Dracula and playing up the sensuality. John Badham leaps into this with Frank Langella in frilly shirt and laser light show effects during the love scenes. Like Bela Lugosi before him, Frank Langella came to the film version via his success in the part on Broadway and is one of the best parts about this version. He has a magnetically intense handsomeness and commanding presence. He is not unlike Christopher Lee who projected the same piercing intensity – but where Lee was all inchoate aristocratic fury, Langella is smouldering sensuality. It is a performance that Langella almost entirely delivers with his glare.
On the other hand, while we have a Dracula that is smoulderingly romantic, we also have one who never wields any threat. Rarely does this version ever engage as a horror film – we only ever see Frank Langella with fangs once. (You will excuse me if I fail to resist the temptation to say that this version 'lacks bite'). There is one good shock scene where Van Helsing meets the undead Mina, all white faced, with blood red eyes, calling "Papa", but that is about it. The remake seems like the film has become so concerned with projecting the moodily romantic side of Dracula that it never engages Dracula as a force of evil.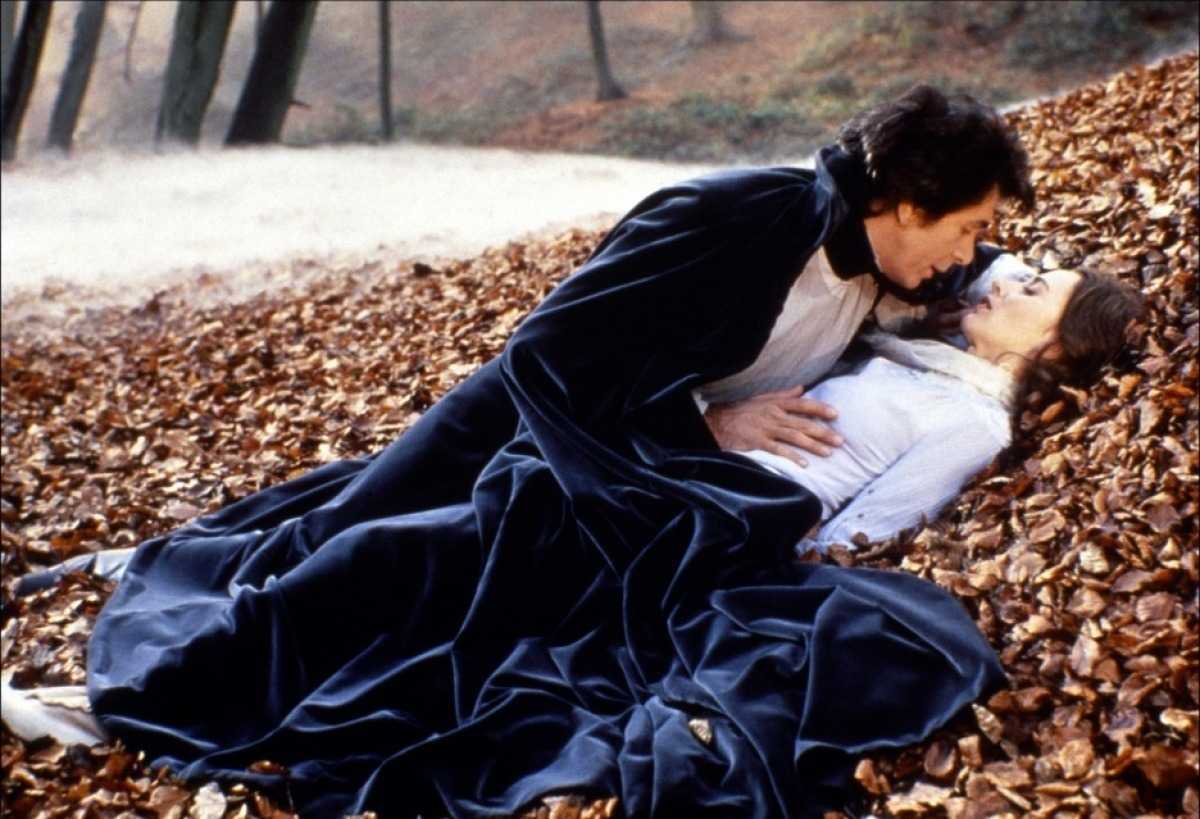 The film never stirs the vampire up as a metaphoric force – there is little sense as there was in the book or the Christopher Lee Dracula/The Horror of Dracula (1958) of Dracula as a force of animal sexuality coming to tear apart the fabric of decent society. There are occasional moments where this Dracula taps into the sense of the vampiric seducer – like where the vampiric Lucy plays on Jonathan's professed love as he tries to evade her seductive advances – but there is no sense of Dracula as any more of a threat than as say some foreign lover whose has stolen the passions of another man's woman.
This is also a Dracula that, despite the lavish production values arrayed behind the production, remains curiously moribund. There is an over-familiarity to it. Frank Langella is outfitted with the traditional lines – "I never drink … wine" and "Listen to them – the children of the night – what music they make" but it feels more like a play in its umpteenth nightly run with actors going through the familiar lines of a well-trod script. There are occasional scenes where John Badham's stylism surmounts the routine – like the scene where Dracula invites Lucy to dinner at a table lit up with hundreds of candles, where the camera pulls away to look down through a spider's web as the spider slowly crawls across screen. Occasionally the confrontations between Dracula and Laurence Olivier's hammy Van Helsing are delivered with a theatrically charged dynamism but there are too few of these.
Other adaptations of Dracula are:– Nosferatu (1922); Dracula (1931) with Bela Lugosi; the Spanish language version Dracula (1931) shot on the same sets as the Lugosi version starring Carlos Villarias; Hammer's classic Dracula/The Horror of Dracula (1958) with Christopher Lee; Dracula in Pakistan (1967), an uncredited remake of the Hammer film; the Spanish Count Dracula (1970) also with Christopher Lee; the cinematically-released tv movie Dracula (1974) with Jack Palance; Count Dracula (1977), the BBC tv adaptation with Louis Jourdan; Werner Herzog's remake Nosferatu the Vampyre (1979) with Klaus Kinski; Francis Ford Coppola's Bram Stoker's Dracula (1992) with Gary Oldman; Guy Maddin's ballet adaptation Dracula: Pages from a Virgin's Diary (2002); Dracula (2002), an Italian modernized version starring Patrick Bergin; the BBC tv movie Dracula (2006) with Marc Warren; the low-budget modernised Dracula (2009); Dario Argento's Dracula (2012) with Thomas Kretschmann as Dracula; the low-budget Canadian Terror of Dracula (2012) with director Anthony D.P. Mann as Dracula; the tv series Dracula (2013-4) with Jonathan Rhys Meyers; the BBC mini-series Dracula (2020) starring Claes Bang; Bram Stoker's Van Helsing (2021), which actually features no Dracula; and The Asylum's Dracula: The Original Living Vampire (2022) with Jake Herbert.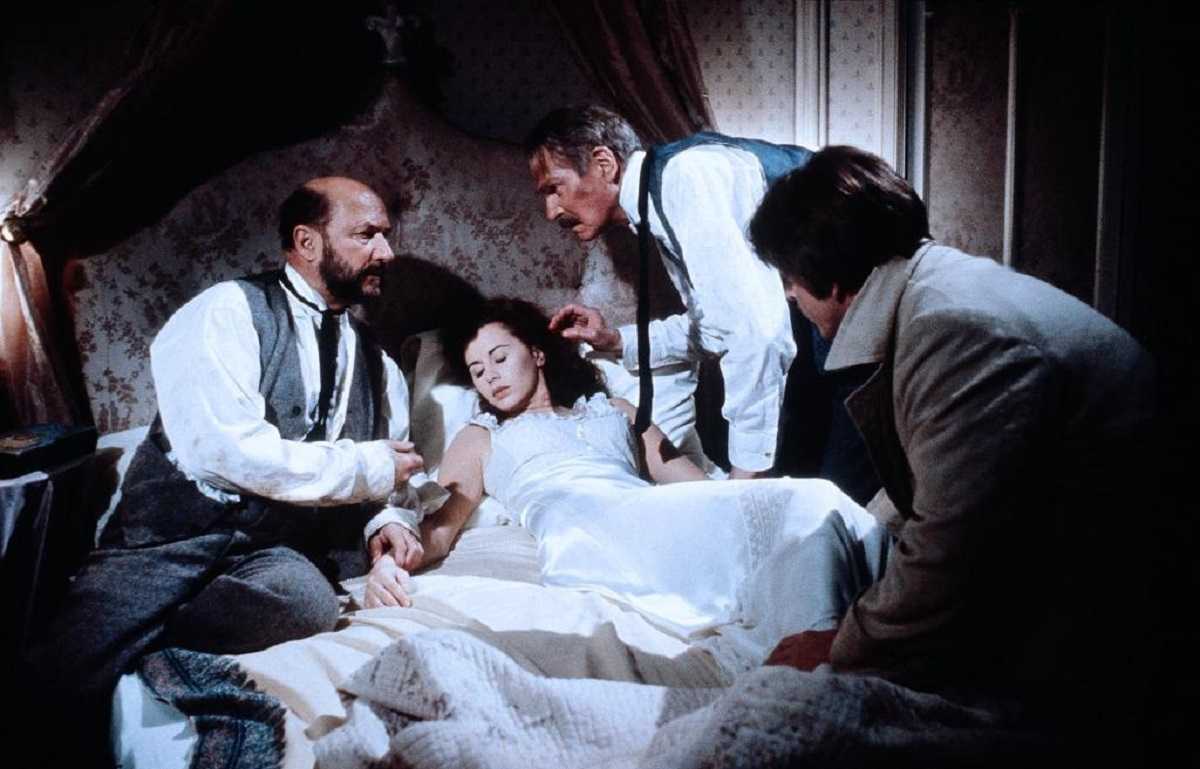 John Badham later returned to genre territory with Blue Thunder (1983) about a hi-tech helicopter; WarGames (1983) about a teen hacker who accidentally triggers a computerized nuclear war scenario; and the cute robot film Short Circuit (1986). He had also earlier made the tv movie psycho-thriller Reflections of Murder (1974). While in the 1980s Badham was seen as a strong commercial filmmaker, his work in the 1990s has become a formulaic line of action films and light comedy – Stakeout (1987), Bird on a Wire (1990), Point of No Return/The Assassin (1993), Drop Zone (1994) and Nick of Time (1995) and he has disappeared from movie screens in the 00s.
Screenwriter W.D. Richter has written a number of other genre scripts including the remake of Invasion of the Body Snatchers (1978), John Carpenter's Big Trouble in Little China (1986), the Stephen King adaptation Needful Things (1993) and the action film Stealth (2005) about an artificially intelligent fighter plane, as well as directing the cult The Adventures of Buckaroo Banzai: Across the Eighth Dimension (1984) and the fine cryogenic sleeper awakes film Late for Dinner (1991).
In the years subsequent to this, Frank Langella appeared in genre films as diverse as Masters of the Universe (1987), Junior (1994), Brainscan (1994), The Ninth Gate (1999), Superman Returns (2006) and The Box (2009), before being nominated for an Academy Award for the role of Nixon in Frost/Nixon (2008).
---
---