---
Crew
Director/Photography – Steve Lawson, Screenplay – Simon Patrick Avedon, Based on the Novel Dracula by Bram Stoker, Music – Will Van De Crommert. Production Company – High Fliers Films/Creativ Studios.
Cast
Mark Topping (Professor Van Helsing), Charlie Bond (Lucy Westenra), Tom Hendryk (Arthur Holmwood), Joe Street (Dr John Seward), Helen Crevel (Mina Harker)
---
Plot
John Seward calls in his old mentor Professor Van Helsing to advise on a mystery ailment affecting his patient Lucy Westenra. Van Helsing determines that Lucy is losing her blood at night. She is then found in her room unconscious, near death. Van Helsing arranges a blood transfusion, although faces the suspicion of her fiancé Arthur Holmwood. Despite their efforts, Lucy dies. Van Helsing is insistent that Lucy has become a vampire and demonstrates to them that she has risen from her coffin to prey on the blood of others.
---
This was the twelfth film for British director Steve Lawson. Lawson had previously made several action films beginning with Insiders (2002), as well as the genre likes of The Silencer (2007), Nocturnal Activity (2014), KillerSaurus (2015), Survival Instinct (2016), Hellriser (2017), Aura (2018), Pentagram (2019), The Haunting of Alcatraz (2020), Jekyll and Hyde (2021), Ripper Untold (2021), Saltwater: The Battle for Ramree Island (2021), The Highwayman (2022), The Mummy: Resurrection (2022) and Ripper's Revenge (2023), plus the documentary UFO Conspiracies: The Hidden Truth (2020).
With the cheekily named Bram Stoker's Van Helsing, Lawson pokes fun at Francis Ford Coppola and Bram Stoker's Dracula (1992) (as well as several other copycat films that appropriated Stoker's name above their title during the 1990s). Van Helsing is of course the Monster Hunter nemesis that Bram Stoker created in Dracula (1897). Van Helsing has become a figure that attained his own life beyond the page – notedly becoming the hero of the dreadful Steven Sommers film Van Helsing (2004) and the tv series Van Helsing (2016-21), which actually features a descendant named Vanessa Helsing hunting vampires in a post-apocalyptic world. Hammer Films also conducted a couple of films – The Brides of Dracula (1960) and The Legend of the 7 Golden Vampires (1974) – that in Christopher Lee's absence made Peter Cushing's Van Helsing into the central character.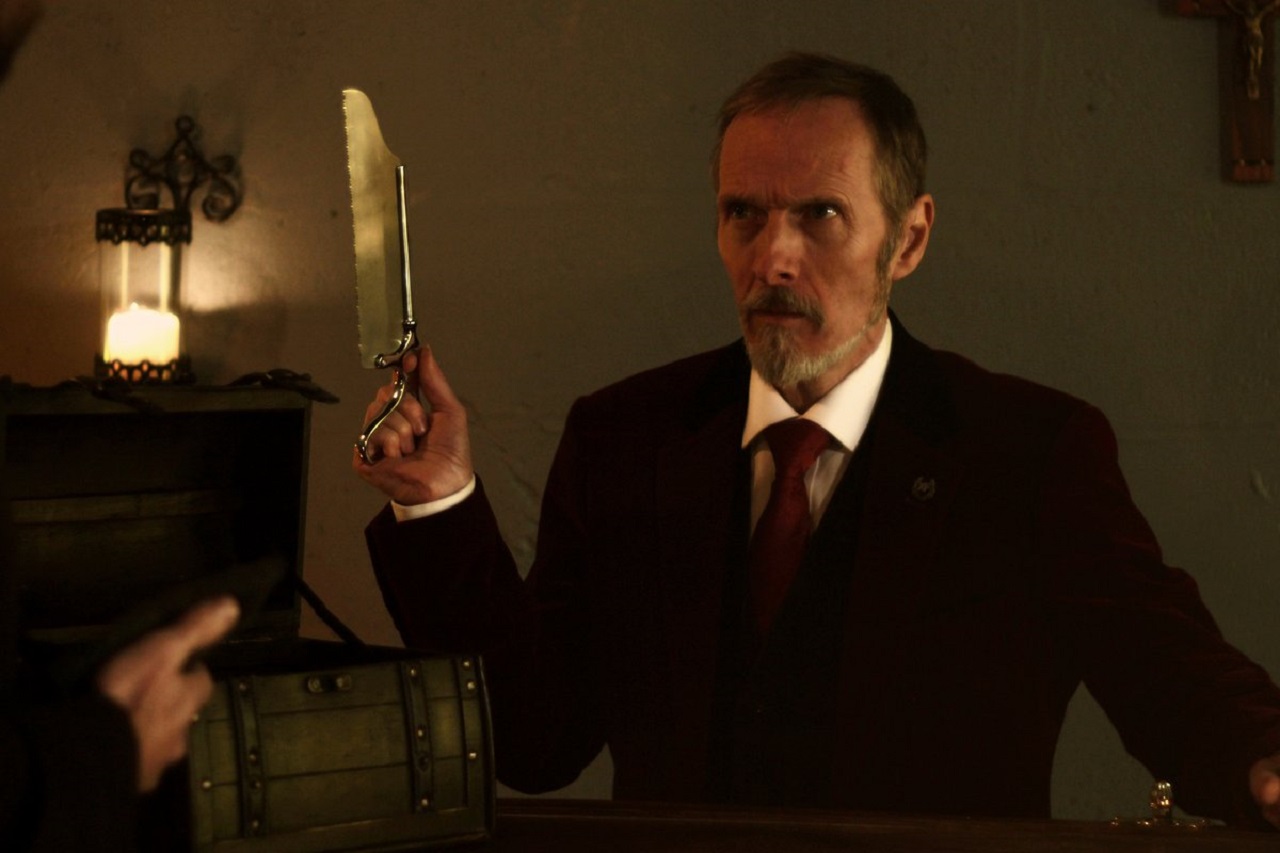 The surprise is that Bram Stoker's Van Helsing is actually another adaptation of Bram Stoker's Dracula (1897) (see below for others). And a surprisingly faithful one too. The story begins with Van Helsing being called in by Dr Seward to consult on Lucy's condition. The scenes that follow of him placing the garlic in her room, the blood transfusion, the garlic being unwittingly removed from her window, her dying despite all their efforts, Van Helsing urging them to cut off her head and then her return from the dead all follow the way they are written in the book with a great deal of faith. There is a slight addition of a rivalry between Seward and Arthur over Lucy's decision to get engaged to Arthur because of his title.
On the other hand, this is an adaptation of Dracula that is missing some fairly big things. One of these is that it is an adaptation of Dracula that comes without any Dracula. This may not quite be as odd as it sounds – in the book, after the memorable Transylvania opening, Dracula vanishes off stage and is there more by shadow of his presence than in person (although there is not even any of that here, not even any mention of Dracula's name). This does leave a gaping hole in the story – like the question of who exactly it is that is popping in at night to inflict the vampire bites on Lucy.
In Dracula's absence, Van Helsing is brought centre stage as per the title, which works quite effectively in Mark Topping's performance. There's no Jonathan Harker, although Mina does turn up in the very last scene with a message for Van Helsing about her husband Jonathan with the implication left that he is ill due to his dealings with Dracula and the assumption that this will be the springboard for a series of further Van Helsing adventures where he would presumably take on Dracula.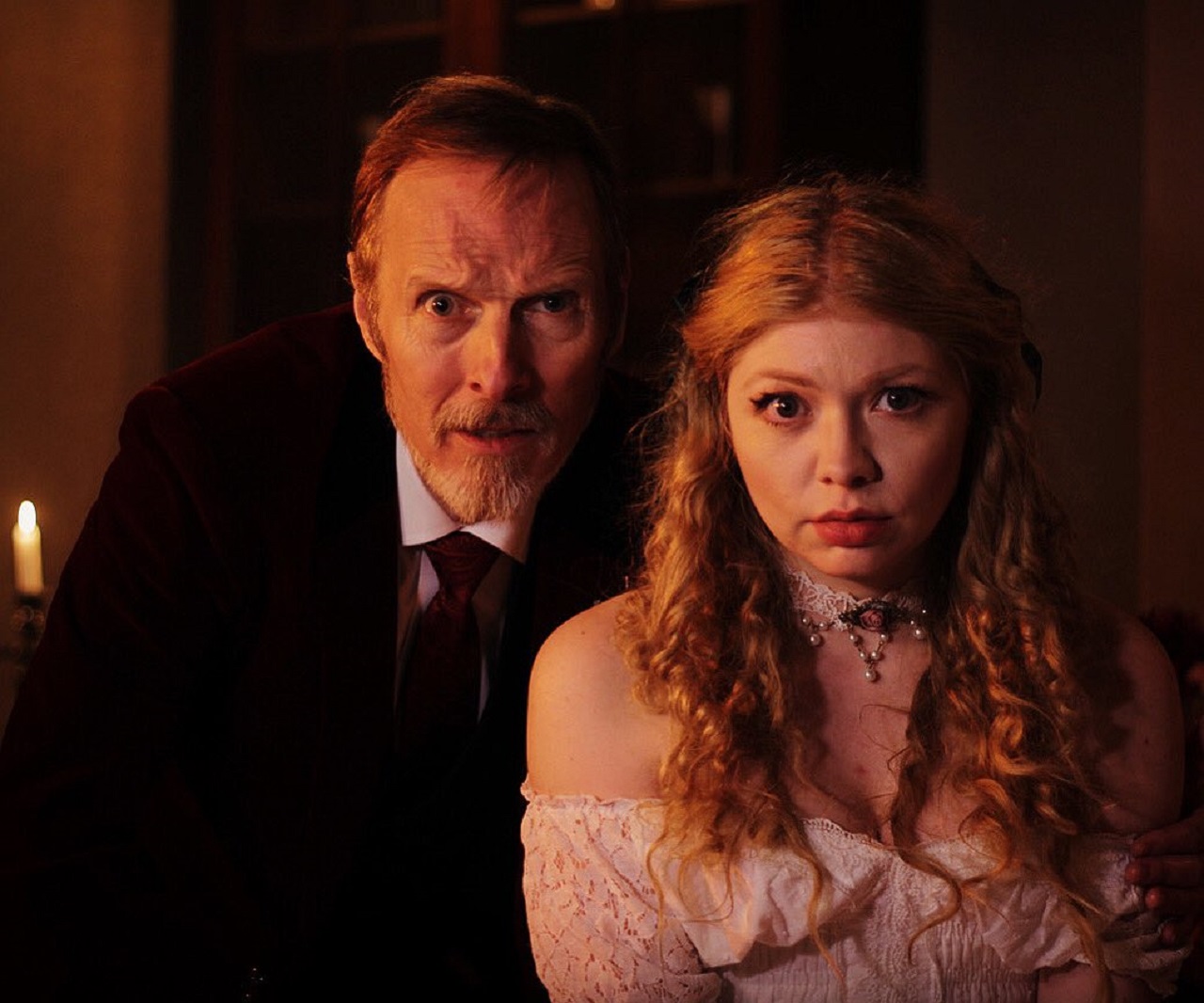 The film is an okay effort, nothing earth shattering, nothing terrible either. Steve Lawson likes to shoot his films on low budgets. This is the case so much here that the entire film seems to take place inside a single big old house with one side trip to the local church where Lucy's coffin lies. The film makes a fair attempt at period atmosphere and costuming with one glaring exception – that for the supposed 19th Century Victorian setting, all of the lighting inside the house is modern bedside electrical lamps.
Other adaptations of Dracula are:– the uncredited classic German silent Nosferatu (1922); Dracula (1931), the classic Universal adaptation starring Bela Lugosi; the Spanish language version Dracula (1931) shot on the same sets as the Lugosi version starring Carlos Villarias; Hammer's classic Dracula/The Horror of Dracula (1958) with Christopher Lee; Dracula in Pakistan (1967), an uncredited remake of the Hammer film; Count Dracula (1970), a cheap continental production that also featured Lee; Dracula (1974), a cinematically-released tv movie starring Jack Palance; Count Dracula (1977), a BBC tv mini-series featuring Louis Jourdan; Dracula (1979), the lush romantic remake with Frank Langella; Werner Herzog's remake Nosferatu the Vampyre (1979) with Klaus Kinski; Francis Ford Coppola's visually ravishing Bram Stoker's Dracula (1992), featuring Gary Oldman; the modernised Italian-German Dracula (2002) starring Patrick Bergin; Guy Maddin's silent ballet adaptation Dracula: Pages from a Virgin's Diary (2002); Dracula (2006), the BBC tv adaptation starring Marc Warren; the low-budget modernised Dracula (2009); and Dario Argento's Dracula (2012) with Thomas Kretschmann as Dracula; the low-budget Canadian Terror of Dracula (2012) with director Anthony D.P. Mann as Dracula; the tv series Dracula (2013-4) with Jonathan Rhys Meyers; the BBC mini-series Dracula (2020) starring Claes Bang; and The Asylum's Dracula: The Original Living Vampire (2022) with Jake Herbert.
---
Trailer here
---