---
Crew
Director – Curtis Harrington, Screenplay – Gene Kearney, Story – George Edwards & Curtis Harrington, Producer – George Edwards, Photography – William A. Fraker, Music – Samuel Matlovsky, Makeup – Bud Westmore, Art Direction – William D. DeCinces & Alexander Golitzen. Production Company – Universal.
Cast
Katharine Ross (Jennifer Montgomery), Simone Signoret (Lisa Schindler), James Caan (Paul Montgomery), Don Stroud (Norman), Estelle Winwood (Miss Beattie), Ian Wolfe (Dr Edwards), Kent Smith (Harry Gordon), Marjorie Bennett (Nora)
---
Plot
Husband and wife Paul and Jennifer Montgomery are wealthy New York socialites. One afternoon, Jennifer invites Lisa Schindler into the apartment after she knocks at the door claiming to know a friend where it quickly becomes apparent that Lisa has instead come to sell cosmetics. Lisa then collapses ill. A doctor is called and Paul and Lisa agree to allow Lisa to stay for a few days until she recuperates. Lisa proves an entertaining guest and invites them to join in a series of games where they play pranks on one another. After the grocery delivery man Norman is pulled into one of the games, Paul decides to get one back on him by pretending to shoot him with a gun filled with blanks. However, he does not realise that one of the blanks is a real bullet and Norman is killed. Paul and Jennifer decide to keep what happened a secret from Lisa and dispose of the body. However, Jennifer becomes increasingly fearful as a series of happenings lead her to believe that Norman's murdered spirit is haunting the house.
---
Curtis Harrington was a director who emerged out of the Roger Corman school. He first made the independent low-budgeted mermaid film Night Tide (1961) and then was employed by Corman to direct the English-language inserts for Voyage to the Prehistoric Planet (1965), which was re-edited from a Russian sf film, followed by the alien vampire film Queen of Blood (1966), which also reuses Russian sf film footage.
Harrington then made his first A-budget studio film with Games. This set his career on a path over the next few years with a series of psycho-thrillers usually in the Grand Old Dame mould, which included the likes of How Awful About Allan (1970), What's the Matter with Helen? (1971), Whoever Slew Auntie Roo? (1972) and The Killing Kind (1973). Harrington's career is one that has never gained the recognition it deserves, in large part due one suspects to the fact that fairly soon after he rose to success, he diverted off into the ghetto of directing tv movies. By the end of the 1970s, he was working in episodic television only. (See below for Curtis Harrington's other genre films).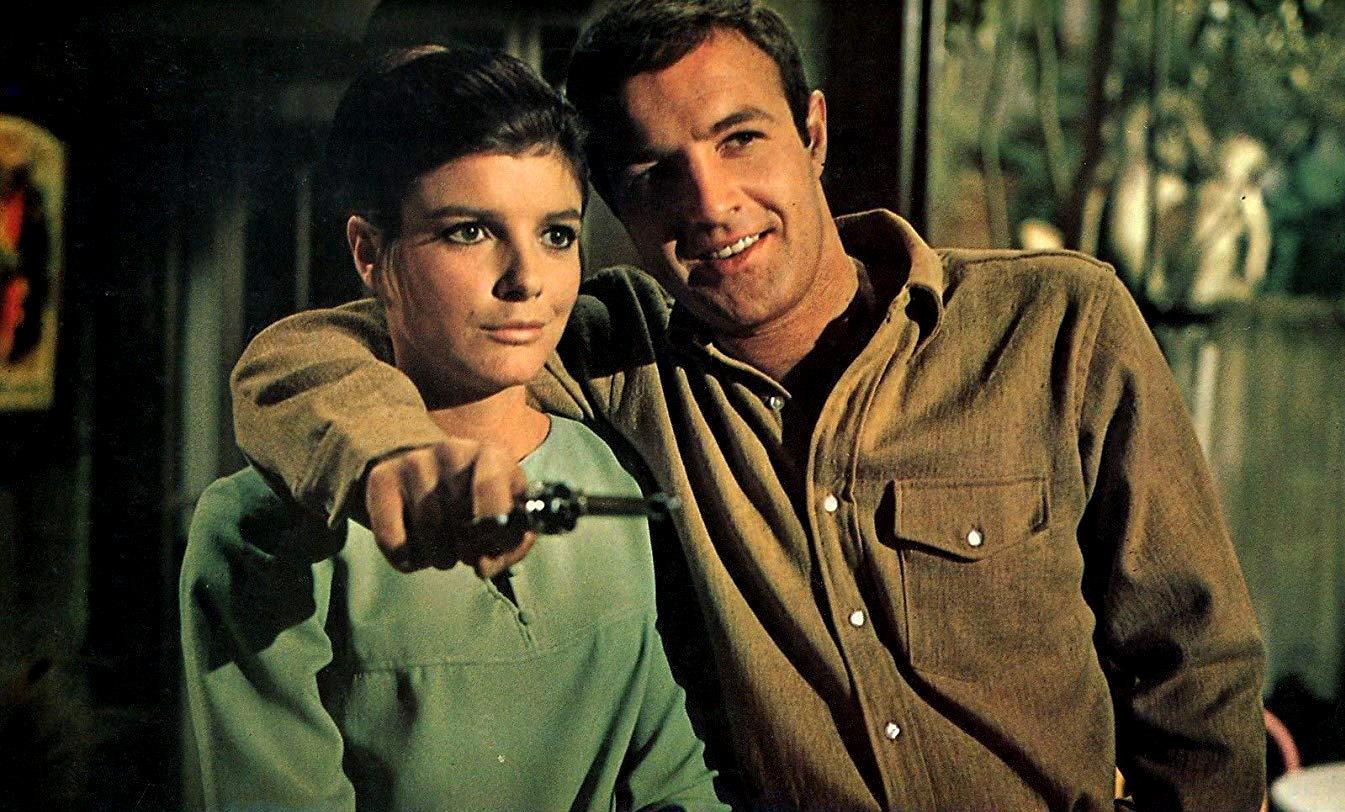 Games was the first of Curtis Harrington's psycho-thrillers. As a number of other psycho-thrillers of this period were doing, the plot has been drawn from the classic French thriller Les Diaboliques (1955). During the 1960s in particular, a number of films used the Les Diaboliques plot template about an elaborate scheme set up to make somebody think they were being haunted or going crazy, before an improbably contrived mundane resolution to the mystery. The connection is confirmed by the casting of French actress Simone Signoret, who played the mistress in Les Diaboliques, as Lisa.
Harrington sets up the world of the bored Manhattan rich couple – their apartment is decorated with garish pop art works that prove rather eye-popping if not ridiculous today. The couple are played by the young James Caan and Katharine Ross, both before they became well-known faces – she only four months before her breakout role in The Graduate (1967). Harrington has great delight in depicting the vapid self-absorbedness of their world – including the appealing idea of a Death-based pinball game – before tearing it apart. We are drawn into Simone Signoret's stories about her past and games with the gun, before the jolt moment where James Caan goes to play a prank on deliveryman Don Stroud only to accidentally shoot him in the face.
From there, we are plunged into a standard Hitchcockian-styled thriller plot with two people trying to cover up a crime and everything going wrong. Harrington ratchets the tension up with an expert hand. There is the fine scene where the dead body is dumped in the elevator shaft, trailing a bloodied bandage as it goes up and down on the other side of the room and reflected in the mirror as doctor Ian Wolfe bandages Katharine Ross's hand. Not to mention the tension that Harrington keeps building up around the cat pestering the plastered-over body and Simone Signoret's readings. This culminates in the great scene where Signoret gives a reading with her crystal ball, only for a distraught Katharine Ross to knock it down and it roll across the floor and into the foot of the spectral figure of Don Stroud standing there.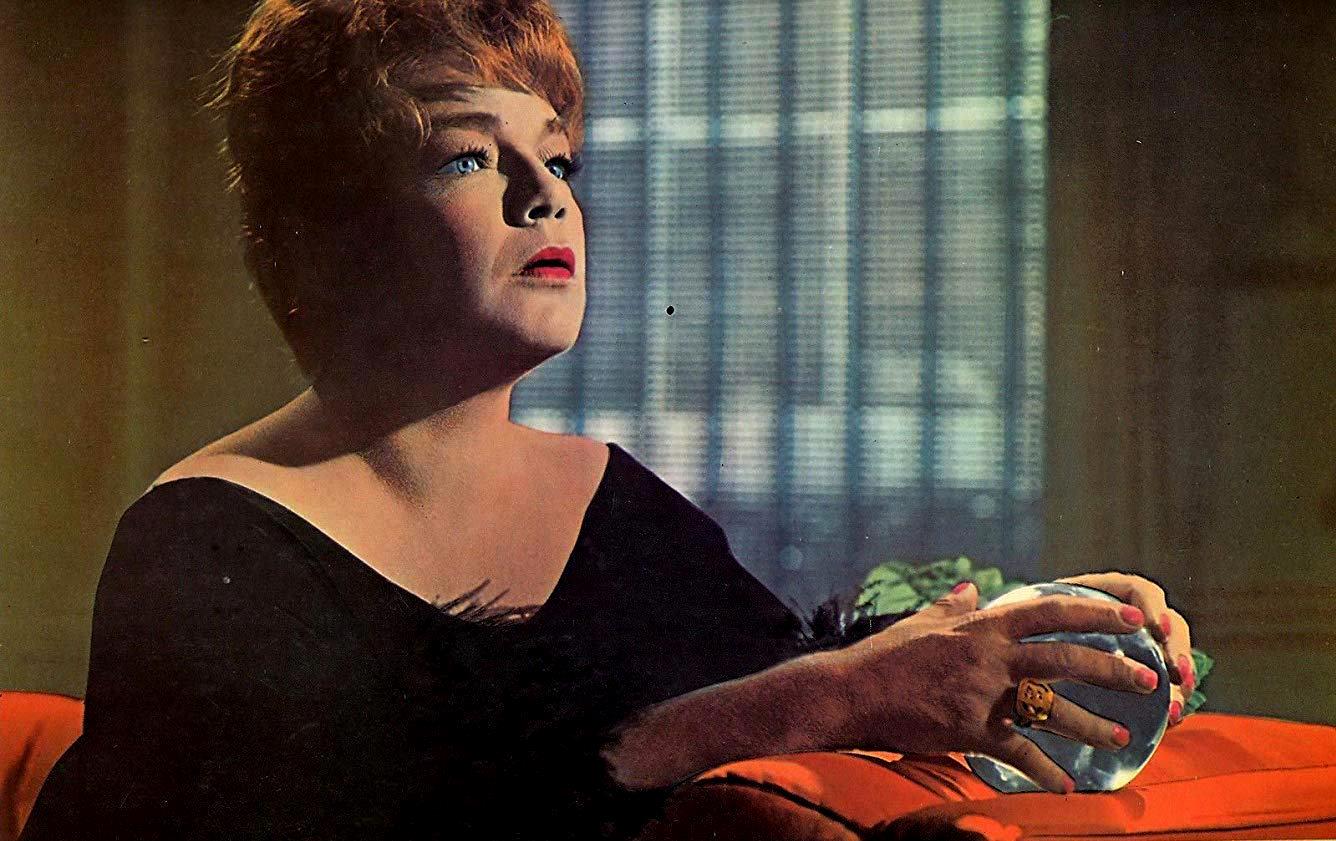 Harrington even drops into full Gothic mode at the climax with the lights in the apartment gone off and Katharine Ross walking through in a nightgown and a lit candelabra – something that takes the film back more to The Cat and the Canary (1927), one of the progenitors of Les Diaboliques. Along with this scene, there are times you cannot help but feel that the entire film would have been far more suited to having been shot in black-and-white. [PLOT SPOILERS]. The film does eventually draw on a closely Les Diaboliques-styled elaborate set-up where the supposed haunting is revealed to be an elaborate scam, which is then followed by a nasty double-cross.
Curtis Harrington's other genre films are:– the low-budget mermaid film Night Tide (1961); the re-edited Russian science-fiction film Voyage to the Prehistoric Planet (1965), the alien vampire film Queen of Blood (1966); the Batty Old Dames psycho-thriller How Awful About Allan (tv movie, 1970); the Batty Old Dames psycho-thriller What's the Matter with Helen? (1971); the Batty Old Dames psycho-thriller Whoever Slew Auntie Roo? (1972); The Cat Creature (tv movie, 1973); the Batty Old Dames psycho-thriller The Killing Kind (1973); the voodoo/zombie film The Dead Don't Die (tv movie, 1975); Killer Bees (tv movie, 1974); Ruby (1977) set in a haunted drive-in theatre; and Devil Dog: Hound of Hell (tv movie, 1978) about a Satanic dog.
---
---