---
Crew
Director/Screenplay – Richard Rothstein, Producer – Ken Topolsky, Photography – Bill Butler, Music – J. Peter Robinson, Production Design – Robb Wilson King. Production Company – Universal.
Cast
Bud Cort (Alex West), Lori Petty (Willie), Moses Gunn (Henry Watson), Gregg Henry (Tom Fuller), Kerrie Keane (Sally/Barbara), Khrystyne Haje (Mystery Girl), Jason Bateman (Tony), Robert Picardo (Dr Goodman)
---
Plot
After being placed in a psychiatric institution, Norman Bates is allowed to befriend young child patient Alex West. The two become friends and Alex comes to regard Norman as a father figure. When Norman dies 27 years later, he leaves the Bates Motel to Alex in his will on the condition that he reopen it. Alex is discharged from the institution and heads to Fairville, California to take possession of the motel. He finds a young female drifter Willie squatting in the house but agrees to keep her on as he sets about refurbishing the motel. However, the ghost of Mrs Bates appears to be lurking in the house.
---
Psycho (1960) is a classic work and is the cornerstone of the modern psycho-thriller where it has been endlessly copied. During the 1980s, it went through a host of revivals and follow-ups. This was probably due to the fact that Alfred Hitchcock's death in 1980 suddenly freed up access to the story that people would otherwise regard as sacrosanct. Robert Bloch, author of the original novel that Psycho is based on, wrote a novel Psycho II (1983). This was unrelated to the film sequel Psycho II (1983), which was followed by two further sequels Psycho III (1986) and Psycho IV: The Beginning (1991). All of these featured Anthony Perkins reprising the role that made him famous. A few years later, there was also Gus Van Sant's bizarre shot-for-shot remake of the original with Psycho (1998), as well as Hitchcock (2012) about the making of Psycho and Bates Motel (2013-7), a modernised tv series completely unrelated to this film that told a Norman Bates origin story.
Amidst this was Bates Motel, which must surely be one of the most bizarre concepts in spinoff television since Harlem Globetrotters on Gilligan's Island (1981). The reasoning behind the making of Bates Motel appeared to be that the Bates house was a fixture on the Universal backlot and someone had the bright idea that a weekly tv series could be spun off around it. Bud Cort was cast to replace Anthony Perkins – the pilot's continuity is very different to the movie sequels in having Norman dying while in institutional custody and transferring the deed to the Bates Motel to Bud Cort's Alex West. The pilot never sold and the idea of a Bates Motel tv series thankfully died a merciful death.
As Anthony Perkins' replacement, we have Bud Cort, who will always be remembered as the weird teenager in the cult classic black comedy Harold and Maude (1971) – one of this author's favourite films – who has the seeming ability to still look boyish even into his fifties. Bud Cort has a mousy nervousness where you could easily imagine him being a potential alternate casting choice for the Norman Bates role in Psycho and as such he is well suited as Anthony Perkins' stand-in. One of the other pluses of the film is the always worthwhile Lori Petty whose motor-mouthed New York accent gives the film some spirit that lights the show up.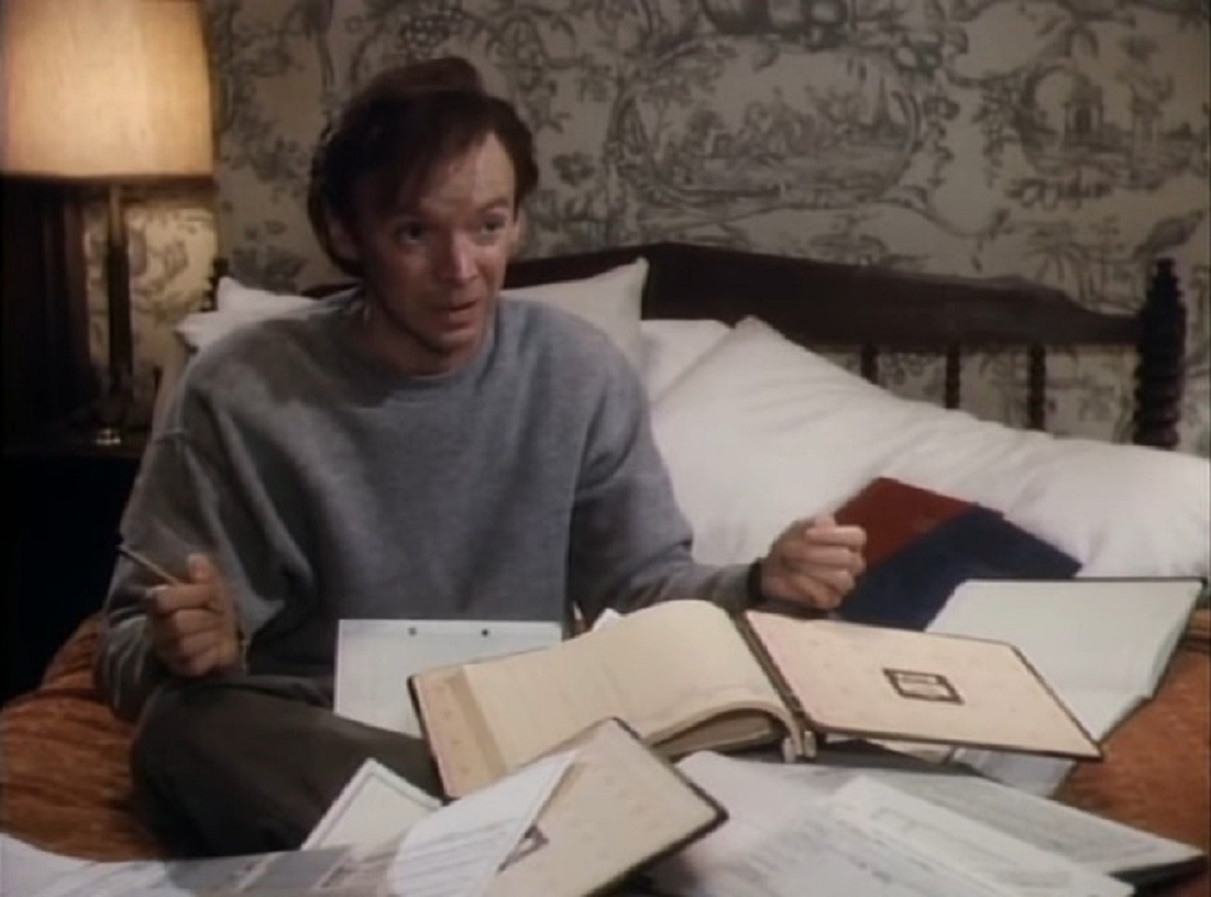 However, Bates Motel is almost entirely killed by Richard Rothstein's direction, which is filled with lame, heavy-handed scare-driving tactics. It is hard to imagine a film that is further away from the spirit and style of Alfred Hitchcock if you tried. Particularly clumsily handled is the ridiculous scene where a bulldozer ends up being electrocuted. Bernard Herrmann's classic and much copied score for the original has been substituted with a banal soundtrack of canned thriller cues. There are also continuity errors – such as having the body of Mrs Bates dug up on the grounds of the motel, leaving one with the question of just whose mummified corpse it was in the cellar at the climax of Psycho.
Bates Motel becomes completely bizarre during the last half-hour where it turns into a haunted house story of sorts about undead rock'n'rollers come back to warn a suicidal divorcee not to kill herself. Not to mention a plot that becomes completely ridiculous when it gets to two different people running around pretending to be the ghost of Mrs Bates. In the famous last words category, the film ends with Bud Cort turning and addressing the camera directly: "I think with a little luck we're going to do okay here. I think Norman would've liked that."
Director/writer Richard Rothstein has had a number of other brushes with the genre, including as writer of films like Human Experiments (1979), Death Valley (1982), the tv movie Invitation to Hell (1984) and the high-profile action film Universal Soldier (1992). To date, Richard Rothstein has not had any other chance to direct.
---
Trailer here
Full film available online here:-
---