---
Crew
Director – Bill Eagles, Screenplay – Stewart Harcourt, Based on the Novel by Bram Stoker, Producer – Trevor Hopkins, Photography – Cinders Forshaw, Music – Dominik Scherrer, Visual Effects – The Mill & Pepper, Prosthetic Makeup Designer – Kristyan Mallet, Production Design – James Merifield. Production Company – WGBH Boston/BBC Wales/Granada International.
Cast
Dan Stevens (Lord Arthur Holmwood), Marc Warren (Count Dracula), Tom Burke (Dr John Seward), Sophia Myles (Lucy Westenra), Stephanie Leonidas (Mina Murray), David Suchet (Abraham Van Helsing), Donald Sumpter (Alfred Singleton), Rafe Spall (Jonathan Harker), Ian Redford (Hawkins)
---
Plot
Whitby, England, 1899. After proposing to Lucy Westenra, Lord Arthur Holmwood learns that he has inherited syphilis from his parents and that all that lies ahead for him is a future of disease and madness. Desperate for a solution, Holmwood goes to the occult society The Brotherhood of the Undead who promise him a cure if he will make arrangements to have a Count Dracula brought to England. Lawyer Jonathan Harker, the fiance of Lucy's best friend Mina Murray, is sent to Transylvania to make arrangements for Dracula to purchase several properties in England. However, Dracula is a vampire and makes Jonathan his victim. Dracula sets forth to England aboard the ship The Demeter, which crashes on the shore of Whitby with all its crew dead. Once there, Dracula proves considerably more difficult to control than Arthur and the Brotherhood had anticipated and ventures into the house to ravage Lucy's blood.
---
This BBC movie was about fourth time that Bram Stoker's Dracula (1897) had been adapted for television. The small screen had seen an earlier tv movie Dracula (1974) with Jack Palance essaying the title role, the acclaimed mini-series Count Dracula (1977) starring Louis Jourdan also from the BBC, and the modernised Italian-German-made tv movie Dracula (2002) starring Patrick Bergin. (See bottom of page for a complete list of Dracula adaptations).
With this 2006 version, Dracula has been somewhat reconceptualised along the lines of a BBC costume drama – that is to say produced with an emphasis on the textural and social realism of the era and cast with a number of good-looking young faces. The period atmosphere is conducted with a degree of competence and conviction, although it is also clear that Dracula is being made on a medium budget. The director is Bill Eagles who had previously made the mediocrely received London gangster chic film Beautiful Creatures (2000).
Of all the numerous screen adaptations of the story, Dracula 2006 must offer the most radical reinterpretation of the Bram Stoker story to date – even when placed up against Guy Maddin's Dracula: Pages from a Virgin's Diary (2002), which retold the story as a ballet. This is the only adaptation that has made the relatively minor character of Arthur Holmwood into the lead character of the story. Arthur is given some startling revisions – like discovering that he has inherited the family syphilis, leaving him with a future that means only madness and disease, which propels him on a quest to find a cure. This brings him to conspiring cabal of occultists The Brotherhood of the Undead, who do not exist in the book, who persuade Holmwood to fund bringing Dracula to London.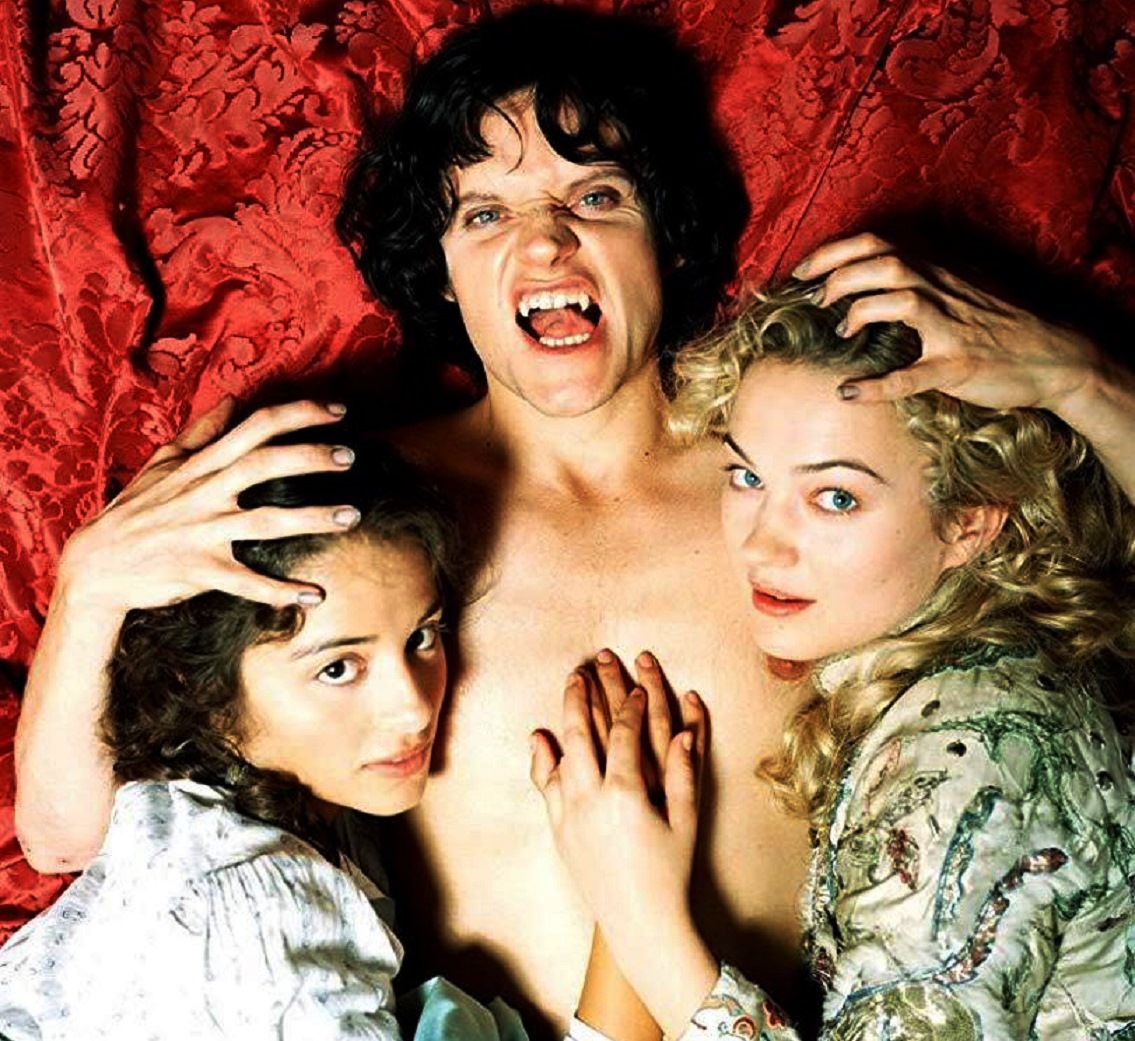 Rather than Jonathan Harker being sent to Transylvania to conduct an innocent property transaction, he is sent by The Brotherhood as a sacrifice who is never meant to return – and, unlike all other versions bar Hammer's Dracula/The Horror of Dracula (1958), Harker is killed in Transylvania rather than manages to make an escape back home. The other radical revision is the character of Van Helsing (David Suchet) who proves not to be an expert on mythology that is persuaded to come lend a hand fighting Dracula but someone who is found in a cellar of the Brotherhood of the Undead where has been kept a prisoner for several years.
These changes are certainly radical – on the other hand, one sits back wondering what purpose they serve. There is the sense of the scriptwriter trying to create a backstory to the events of Dracula and winding Dracula's purpose in coming to England, Van Helsing, Jonathan's journey to Transylvania and Holmwood's fears of his marriage to Lucy together in a complicatedly interconnected narrative, which it never was in the book. It makes for a novel interpretation, although ultimately adds almost nothing to Dracula other than the writer deciding to put their own authorial imprint on the work by messing around with the familiar elements. (If anything, with the addition of guilty secrets among the Victorian upper-classes and secret aristocratic societies, Dracula 2006 comes closer to being a remake of Hammer's Taste the Blood of Dracula (1970) than it does an adaptation of Bram Stoker's novel).
The film does finally gain some sizzle when it comes to the scenes of Marc Warren's Dracula seducing Sophia Myles's Lucy – a scene that takes place with her lying on the bed next to Dan Stevens' Holmwood who remains asleep throughout. The forbiddenness of the seduction, which takes place silently with she writhing beneath Dracula's caress is striking – and all the more so for managing to conjuring an eroticism on television in a scene where the principals remain mostly clothed throughout. It is here that Dracula 2006 starts to work in tapping into the sense that lies underneath Stoker of Dracula as a force of sexuality that comes to corrupt prim and proper Victorian women and turn them into voluptuous vixens. There is a striking series of connections that play as an undertow to the scene that are even more potent than Stoker makes them – Arthur's fear of syphilis and refusal to touch Lucy and consummate their marriage, his desperate appeal to Dracula as a cure, only for Dracula to instead seduce the frustrated and unwanted Lucy.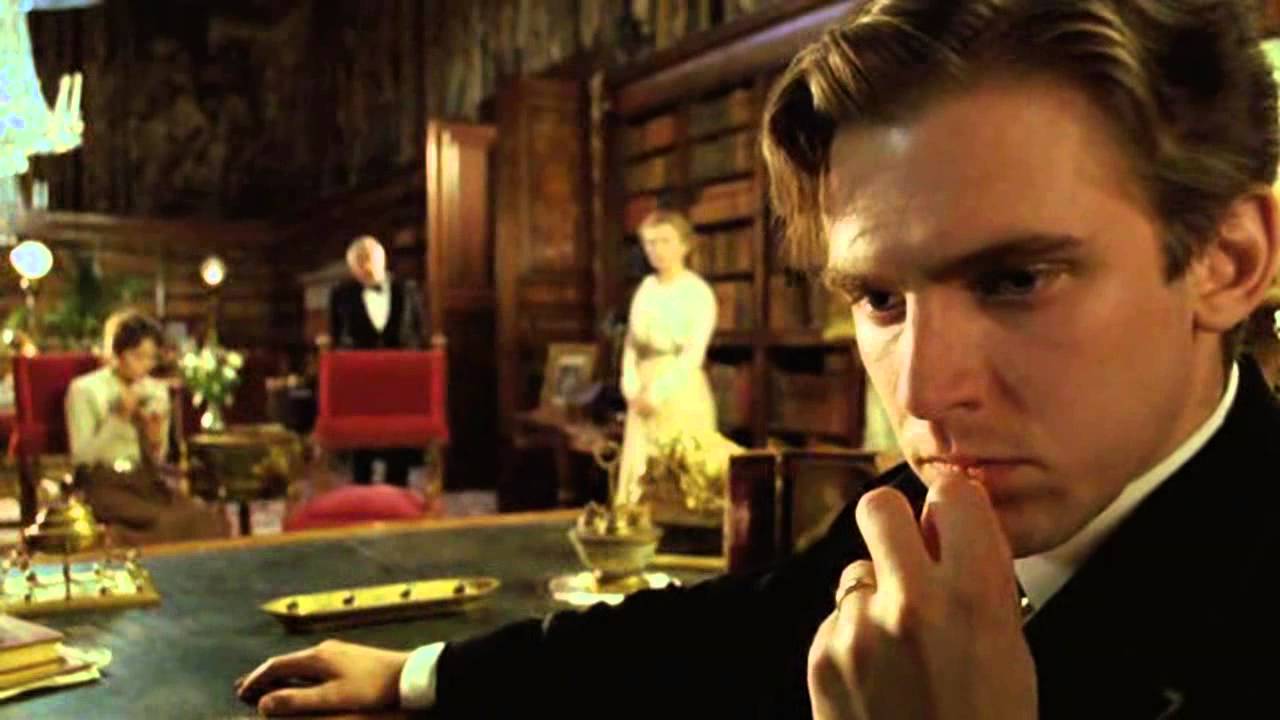 Among the youth cast, the one that stands out is the only well-known name among the group – Sophia Myles – who is a strong and assured Lucy. Marc Warren makes for a pouty Dracula. He has been outfitted more than ever to look like Lord Byron (who purportedly was one of Bram Stoker's inspirations for the character of Dracula). In the role, Warren occasionally creates a dark magnetism but mostly looks too cute and boyish to fill a larger-than-life role like Dracula.
Other adaptations of Dracula are:– the silent German classic Nosferatu (1922); Dracula (1931) with Bela Lugosi; the Spanish language version Dracula (1931) shot on the same sets as the Lugosi version starring Carlos Villarias; Hammer's classic Dracula/The Horror of Dracula (1958) with Christopher Lee; Dracula in Pakistan (1967), an uncredited remake of the Hammer film; Count Dracula (1970), Jess Franco's version also with Lee; Dracula (1974), the Dan Curtis tv movie starring Jack Palance that was released to cinemas, Count Dracula (1977), the BBC mini-series with Louis Jourdan; Dracula (1979) with Frank Langella; Werner Herzog's remake Nosferatu the Vampyre (1979) with Klaus Kinski; Francis Ford Coppola's visually ravishing Bram Stoker's Dracula (1992), featuring Gary Oldman; Guy Maddin's silent ballet adaptation Dracula: Pages from a Virgin's Diary (2002); the Italian tv movie Dracula (2002) with Patrick Bergin that updates the story to the present day; the low-budget modernised Dracula (2009); Dario Argento's Dracula (2012) with Thomas Kretschmann as Dracula; the low-budget Canadian Terror of Dracula (2012) with director Anthony D.P. Mann as Dracula; the tv series Dracula (2013-4) with Jonathan Rhys Meyers; the BBC mini-series Dracula (2020) starring Claes Bang; Bram Stoker's Van Helsing (2021), which actually features no Dracula; and The Asylum's Dracula: The Original Living Vampire (2022) with Jake Herbert.
---
---