---
Crew
Director – Brad Anderson, Screenplay – Alan McElroy, Producers – Neal Edelstein, Mike Macari & Paul Schiff, Photography – Bjorn Charpentier, Music – Anton Sanko, Visual Effects – Crafty Apes (Supervisor – Robin Graham), Special Effects Supervisor – Casey Markus, Makeup Effects – Doug Morrow, Production Design – Lauren Crasco. Production Company – Koji Productions/Crow Island Films/PS Productions.
Cast
Sam Worthington (Ray Monroe), Lily Rabe (Joanne Monroe), Lucy Capri (Peri Monroe), Adjoa Andoh (Dr. Jacobs), Stephen Tobolowsky (Dr. Berthram), Lauren Cochrane (Officer Childes), Shane Dean (Officer Griggs), Chad Bruce (Security Guard Jeff), Christopher Sigurdson (Dr Lucado), Dorothy Carroll (Admissions Clerk), Marina Stephen Kerr (Receptionist #1), Natalie Bailey (Receptionist #2), Gabriel Daniels (Orderly Drew), Stephanie Sy (Nurse Annie), Erik Athavale (Dr Bruce Volk/Orderly)
---
Plot
Ray Monroe, his wife Joanne and their six-year-old daughter Peri are returning from Thanksgiving at Joanne's parents' place. They stop at a gas station only for Ray to turn and see Peri standing on the edge of a construction site pit being threatened by a dog. He runs the dog over with the vehicle and jumps after Peri as she falls over the side. She survives with a potentially fractured arm. They drive to the nearby Kirkbride Memorial Hospital to get help. There they face bureaucratic red tape regarding insurance and an uncanny fascination with patients' blood types before Peri is taken down to the basement for a CAT scan. As only one of them can go, Joanne accompanies Peri while Ray stays in the waiting room. After several hours, they have failed to return. However, when Ray enquires, the administration desk reports no record of Peri or Joanne. Ray becomes increasingly frantic in trying to find them, fleeing as security seeks to evict him and returning with police officers. Instead, the hospital tries to claim that Ray was treated for a head wound and either that Joanne and Peri may not exist or that they met a violent end at his hands.
---
For some years now, I have been consistently impressed with director Brad Anderson, even if his name has flown under the general radar without quite winning widespread acclaim. Anderson first appeared with the non-genre The Darian Gap (1996) and Next Stop Wonderland (1998), before making his genre debut with the charming time travel romance Happy Accidents (2000). His next film Session 9 (2001), a psycho-thriller set in an abandoned asylum, gained reasonable word of mouth, as did his subsequent effort, the reality blurring The Machinist (2004) starring an anorexic Christian Bale. Anderson went onto the non-genre thriller Transsiberian (2008) and the cryptic last people on Earth film Vanishing on 7th Street (2010), before having a box-office hit with the Halle Berry psycho-thriller The Call (2013). He followed that with the 19th Century asylum horror Eliza Graves (2014), the international thriller Beirut (2018) and Fractured.
Fractured ventures into the genre of the missing person thriller. This has a reasonable history on film that runs from Alfred Hitchcock's The Lady Vanishes (1938) to So Long at the Fair (1948), Bunny Lake is Missing (1965), Roman Polanski's Frantic (1988), the classic The Vanishing (1988) to Breakdown (1997) and Flightplan (2005). There have even been medical horror variations on this before with Coma (1978).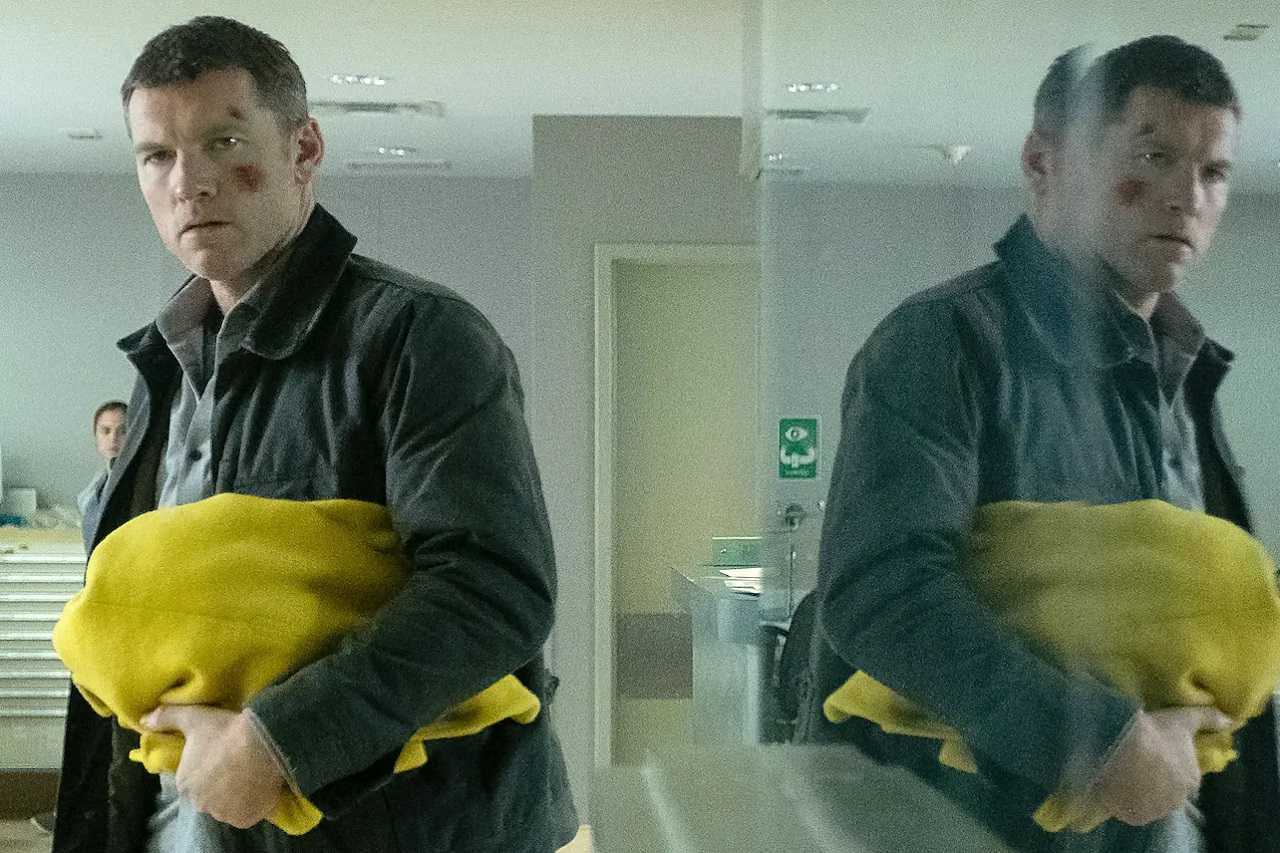 Brad Anderson does a reasonable job of winding up the tropes of the genre – a cold and obdurate bureaucracy that cuts Sam Worthington off for his lack of insurance to asking questions about organ donation for a simple fractured arm. This turns into a nightmare as all trace of Sam Worthington's family appears to have vanished. This is constantly being wound around to suggest that Sam is imagining everything or something more sinister as a psychologist (Adjoa Andoh) gets involved and starts suggesting more disturbing possibilities. These films ride rollercoasters of paranoia, gaslighting, potential glimmers of hope only to see them snatched away again. It is a familiar territory but Brad Anderson does a solid and coldly paranoid job of winding all of this around Sam Worthington.
[PLOT SPOILERS] The latter sections start to push the film far more into the territory of Anderson's The Machinist – the guilt-racked protagonist suffering hallucinations because he is in a fugue state as a denial of unthinkable things he has conducted. The ending contravenes the thriller set-up the film leads you to expect and has a nice chill as Sam Worthington drives off with his rescued wife and daughter in the SUV with the scene disturbingly flickering between that and the grim reality where he has the corpses of two strangers, one dragged right out of surgery, in the back of the vehicle.
Screenwriter Alan B. McElroy has an interesting number of films to his credits including Halloween 4: The Return of Michael Myers (1988), Wheels of Terror (1990), Spawn (1997), Left Behind (2000), Ballistic: Ecks vs Sever (2002), Wrong Turn (2003), Thr3e (2006), Tekken (2010), The Perfect Guy (2015) and Wrong Turn (2021), while he has also worked as a producer on Star Trek: Discovery (2017– ).
---
---