---
Crew
Director – Charles Matthau, Screenplay – Darren Star, Story – Darren Star, Andrew Licht & Jeffrey A. Mueller, Producers – Yoram Globus & Menahem Golan, Photography – Timothy Suhrstedt, Music – Dana Kaproff, Visual Effects Design – Bill Millar, Visual Effects Supervisor – Paulette Smook-Marshall, Production Design – Curtis A. Schnell. Production Company – Cannon Films.
Cast
Nicholas Strouse (Ryan Richmond), Andrea Thompson (Lisa Winston), Adam West (Charles Pinsky), Candice Azzara (Edna Pinsky), Martha Scott (Virginia Camalier), Matt Adler (Dan Forrester), Paula Irvine (Marilyn Richmond), Hugh Gillin (Fred Richmond), Hugh O'Brian (Richard Camalier), Timothy Patrick Murphy (Jeff Richmond), Isabelle Walker (Jenny Camalier), Gloria Henry (Mary Richmond)
---
Plot
Teenager Ryan Richmond is regarded as weird by the rest of his family. His brother is about to be married to the daughter of a former Presidential candidate and the family try to make sure Ryan does not embarrass them. Trying to obtain a date for the wedding, Ryan logs onto a computer dating service that tells him he is an alien. Suddenly, the small Arizona town is descended on by a group of cultists who are certain that Ryan is their navigator and want him to take them back to the stars.
---
Doin' Time on Planet Earth was the directorial debut (and so far only directorial entry) from Walter Matthau's son Charles. It as released by Cannon Films, the company of Israeli producers Menahem Golan and Yoram Globus who produced a truckload of Charles Bronson and Chuck Norris action films during the 1980s.
It is a real oddity. It gives the appearance of trying to milk the teen make-out formula of Golan-Globus's Lemon Popsicle films but that the formula has been subverted by the sensibilities of someone like a Tim Burton. There is a peculiar off-centre oddity to the whole film – in one of the more eccentric touches, Candice Azzara wears a beehive even larger than her head that also doubles as a birdcage. However, while the film capers about energetically, it is never what one could call particularly funny.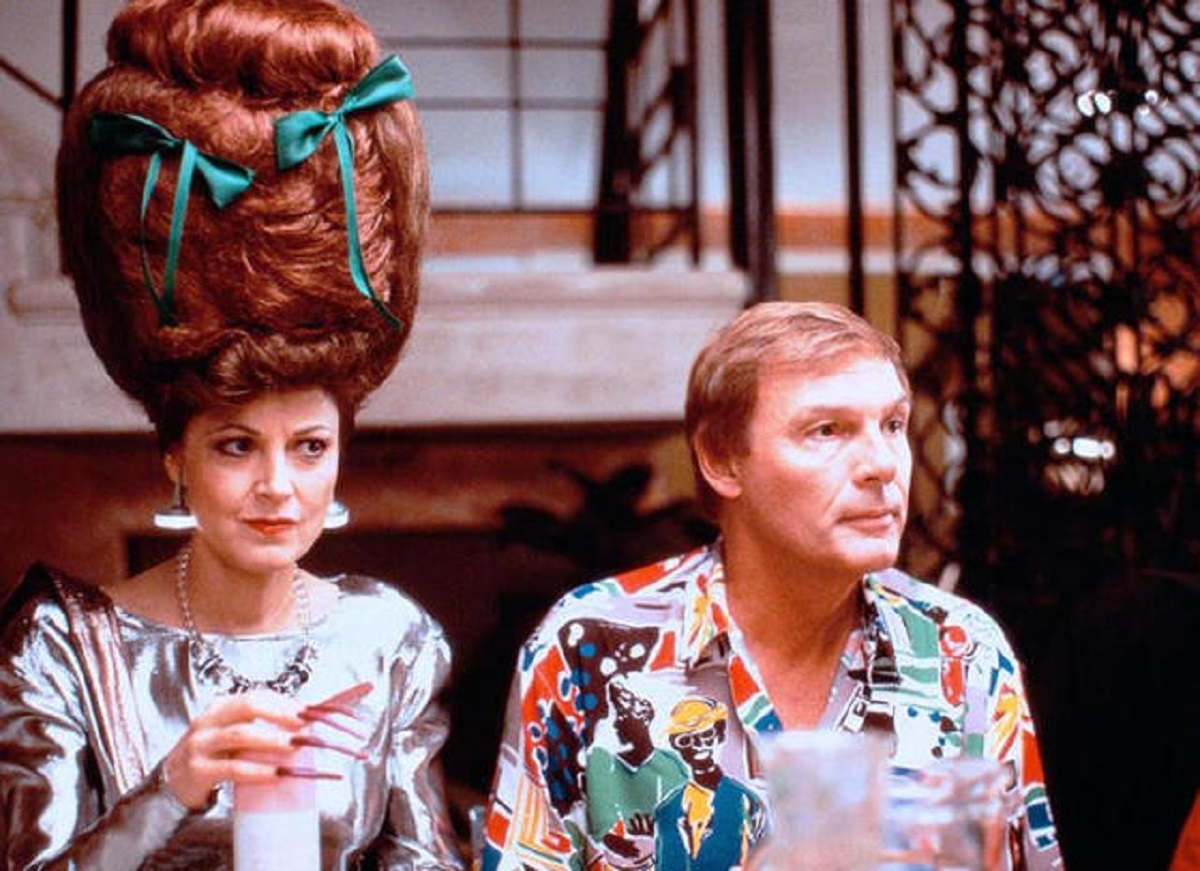 The science-fiction element is treated ambiguously – the film circles around the idea of Nicholas Strouse being an alien without, in the end, either confirming or denying whether he is or this is just the nutty beliefs of the pursuing cultists. It is a film less about anything to do with science-fiction than one where aliens become a metaphor of sorts for alienation and a upbeat little message that society should be more welcoming of eccentricity.
Interestingly, the cultists seem to have been modelled their ideas on cheesy science-fiction films, the point being underscored by the screening of clips from Plan 9 from Outer Space (1959) and Santa Claus Conquers the Martians (1964) throughout.
---
---