---
USA. 1983.<p.
Crew
Director – J. Lee Thompson, Screenplay – William Roberts, Producers – Lance Hool & Pancho Kohner, Photography – Adam Greenberg, Music – Robert O. Ragland, Art Direction – Jim Freiburger. Production Company – Golan-Globus/City Films.
Cast
Charles Bronson (Leo Kessler), Gene Davis (Warren Stacey), Andrew Stevens (Paul McCann), Lisa Eilbacher (Laurie Kessler), Wilford Brimley (Malone), Geoffrey Lewis (Dave Dante)
---
Plot
Detective Leo Kessler and his new partner Paul McCann investigate a murder where a couple were stabbed to death while having sex in the back of a van. Kessler realises that the murdered girl Betty Johnson is the best friend of his daughter Laurie. He finds the diary that Betty kept where she talks about the men she dated and refers to suspect Warren Stacey as a creep. Laurie confirms that Betty became afraid of Stacey after he said he would get even with her for rejecting him. Kessler is certain that Stacey is the killer but cannot prove it. He needles Stacey in the hope of breaking him and then fabricates evidence, planting Betty's blood on Stacey's clothing. When this is discovered, Kessler is suspended. Kessler then has the game turned on him when Stacey targets Laurie as his next victim.
---
Charles Bronson came to attention in the 1960s as a leather-beaten supporting heavy in films like The Magnificent Seven (1960), The Dirty Dozen (1967) and then found fame in various spaghetti Westerns, most notably Once Upon a Time in the West (1968). Although, genre fans can find Bronson earlier still under his given name Charles Buchinski as the brutish lab assistant in the original House of Wax (1953).
After the huge success of the vigilante thriller Death Wish (1974), Bronson found himself cast as a tough, tight-lipped cop/action hero in the Clint Eastwood mould. Most of the subsequent action films that Bronson made are terrible. 10 to Midnight was one of several of these thrillers/action vehicles that Charles Bronson made for Israeli producers Menahem Golan and Yoram Globus during the 1980s. Others among Bronson's Golan-Globus films include Death Wish II (1981), Death Wish III (1985), Murphy's Law (1986), Assassination (1987), Death Wish IV: The Crackdown (1987), Messenger of Death (1988) and Kinjite: Forbidden Subjects (1989).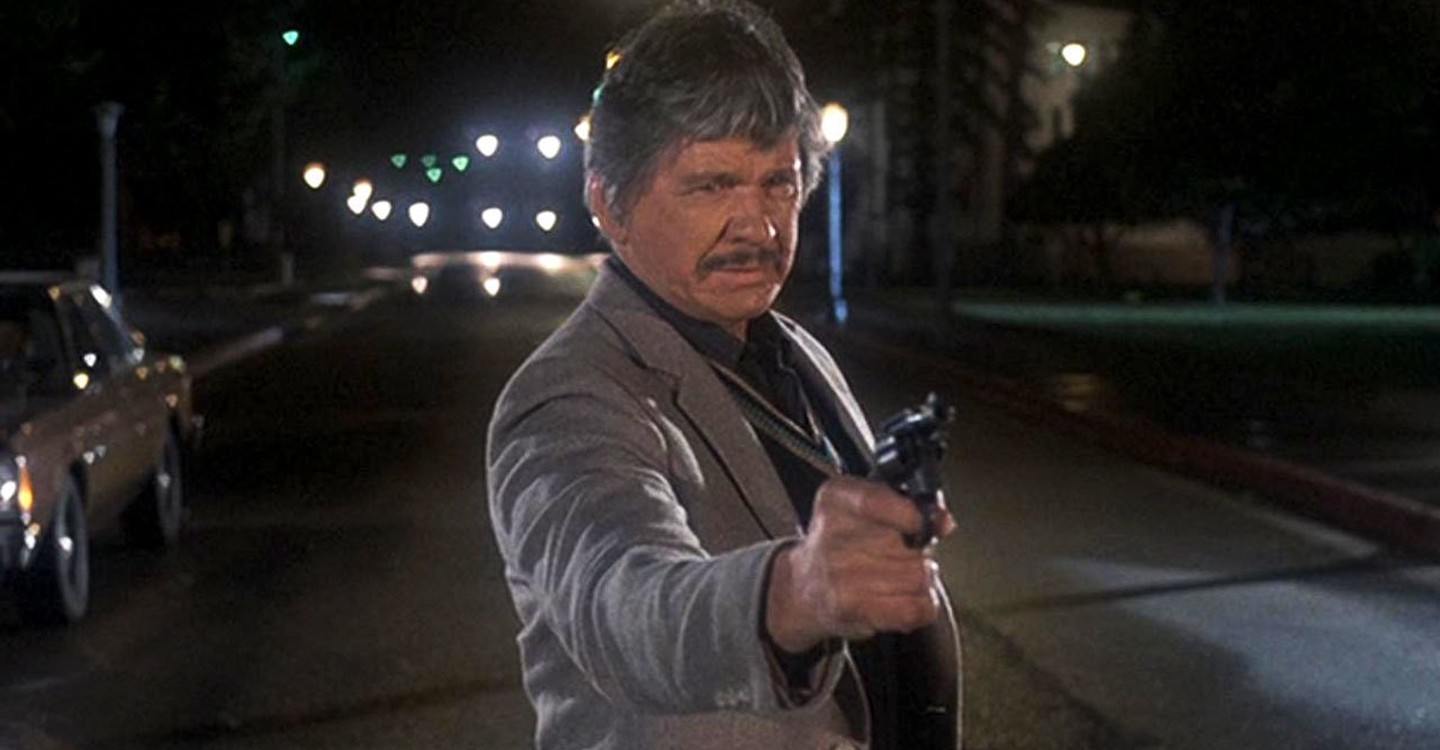 10 to Midnight was one of a number of films that Charles Bronson made under British director J. Lee Thompson. J. Lee Thompson has been directing since 1950 and is best known for classics like The Guns of Navarone (1961) and Cape Fear (1962). Together Thompson and Bronson made St Ives (1976), The White Buffalo (1977), Capoblanco (1980), The Evil That Men Do (1984), as well as the aforementioned Cannon vehicles Murphy's Law, Death Wish IV, Messenger of Death and Kinjite. J. Lee Thompson once seemed a highly promising director, particularly on the basis of the excellent thriller Cape Fear, but by the 1980s was churning out slickly made trash where he seemed to forget everything that made his earlier films effective. During this period, Thompson made his worst film, Cannon's utterly laughable remake of King Solomon's Mines (1985), which is a strong contender for the Worst Film Ever Made. (See below for J. Lee Thompson's other genre films).
By the 1980s, Charles Bronson had become typecast as a poor man's Clint Eastwood. Indeed, 10 to Midnight is not that different from Eastwood's Dirty Harry (1971). Both 10 to Midnight and Dirty Harry feature a tough, grimly intent cop who operates according to his own black-and-white certainties. In both films, the hero is pursuing a serial killer they are certain is the right person but are prevented from dispensing justice by an overly liberal legal system.
Where Dirty Harry had a tough and unsentimental kick to it, 10 to Midnight comes across as merely slick and nasty. The film's moral point-of-view is merely a sub-Eastwood rant on the inadequacy and restrictions of liberal law enforcement. Much of the middle of the film is contrived to moralise about how legal hair-splitting, concern for the rights of the criminal and the insanity defence, not to mention Geoffrey Lewis's caricature of a sleazy defence attorney, conspire to allow the guilty to go free – "The way the law protects these maggots, you'd think they were an endangered species," says Bronson at one point. Typically for this type of film, the only solution that Bronson's cop has at the end is to dispatch the killer himself with a bullet.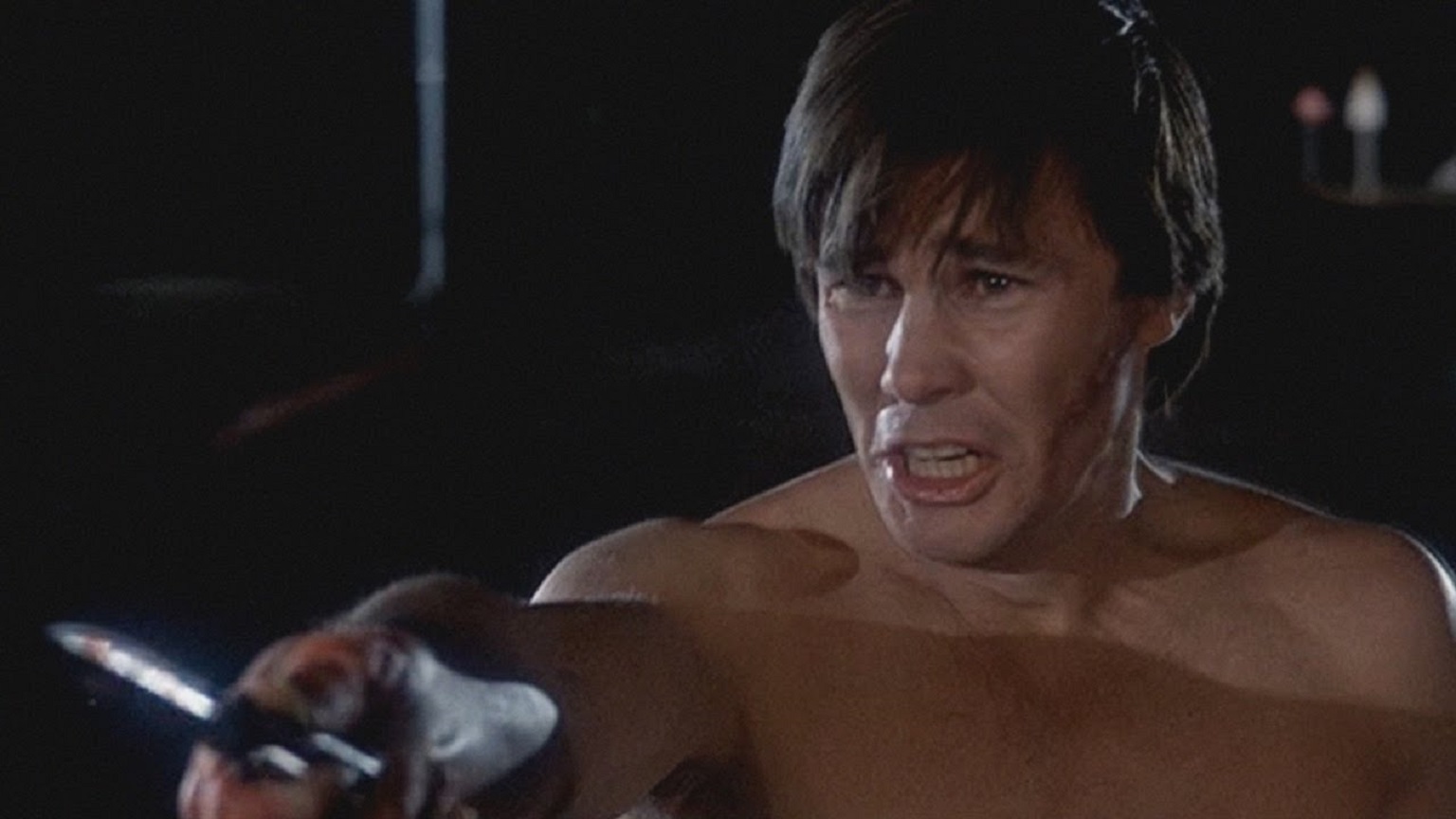 10 to Midnight is made with smooth commercialness but this hardly disguises a sado-sexual voyeurism behind the cheap morality, which only makes such an attitude doubly hypocritical. Bronson, as always, has both the physiognomy and expressiveness of a brick wall. It is also hard to believe that 10 to Midnight could come from J. Lee Thompson, the same director who also made the brilliant Cape Fear, a film that has become a template for a great many modern psycho-thrillers. It should also be pointed out that the title 10 to Midnight never actually refers to anything in the film.
J. Lee Thompson's other films of genre interest are:– the classic revenge psycho-thriller Cape Fear (1962), the occult film Eye of the Devil (1967), the Communist China spy thriller The Chairman/The Most Dangerous Man in the World (1969), Conquest of the Planet of the Apes (1972), Battle for the Planet of the Apes (1973), The Reincarnation of Peter Proud (1975), the Western The White Buffalo (1977) with Charles Bronson hunting a mythic buffalo, the slasher film Happy Birthday to Me (1981) and the adventure film King Solomon's Mines (1985). Thompson also co-wrote the scripts for the very strange psycho-thriller East of Piccadilly (1940).
---
---