aka Twisted Brain
---
USA. 1974.
Crew
Director – Larry N. Stouffer, Screenplay – Jake Fowler, Producer – James P. Graham, Photography – Janis P. Valtenberg, Special Effects – Jack Bennett, Makeup – Beverly Gilbert. Production Company – Jamieson Film Co.
Cast
Pat Cardi (Vernon Potts), Austin Stoker (Lieutenant Bozeman), Rosie Holotik (Robin Jones), John Niland (Coach McCall), Joy Hash (Miss Grindstaff), Mike McHenry (Roger Davis), Jeff Alexander (Griggs)
---
Plot
Nerdish high school student Vernon Potts is humiliated and abused by everybody from teachers to the P.E. coach and jocks. The sadistic janitor Griggs forces Vernon to drink a formula that Vernon has perfected, whereupon Vernon turns into a bestial creature and kills Griggs. Under the influence of the formula, Vernon starts to exact revenge against his tormentors.
---
Horror High/Twisted Brain came about a decade too late to be part of the great fad of teenage monster movies that began with I Was a Teenage Werewolf (1957). However, it could without any difficulty have been one of those films. One can easily imagine it having been retitled I Was a Teenage Dr Jekyll – one of the classic teen monster variations that the late 50s cycle somehow neglected. (The film even signals the Dr Jekyll connection by a conducting a reading of the Robert Louis Stevenson story in class during the opening scenes).
Horror High/Twisted Brain has a Z movie reputation but is a likable exploitation film. It is entirely predictable. You can see how everything is going to happen – the first twenty minutes set up the parade of bullies and sadistic teachers and the remainder of the film consists of them being dispatched. Despite its obviousness, there is a certain amusement to the gore scenes – a teacher's fingers being cut off in a gullotine, a janitor being shoved into a vat of acid and his skull later floating to the surface, and a gory sequence where the coach is stomped to death with a set of spiked running shoes.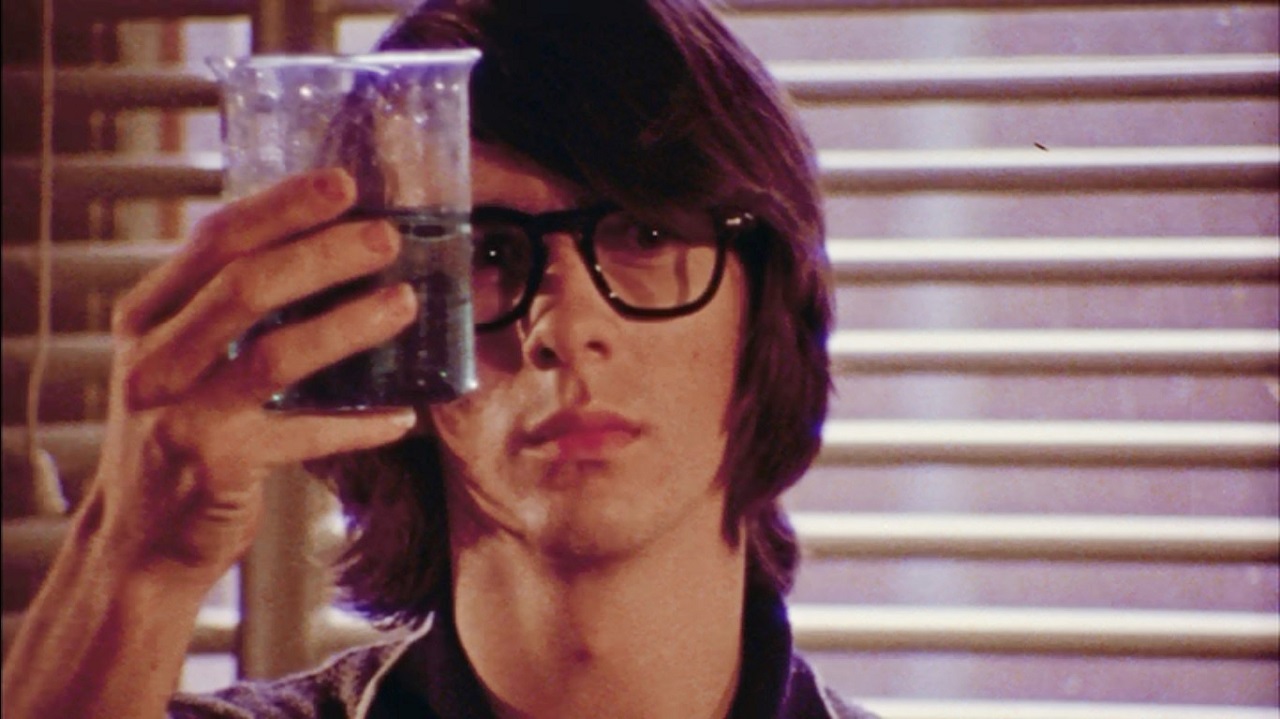 Despite its cheapness, Horror High/Twisted Brain is a surprisingly pure-hearted film. There are no gratuitous sex scenes, for example, and the emotions are adequately conveyed. The only thuddingly obvious moment of Z filmmaking that turns up is when someone wanders into shot with a clapper board.
There are some good performances, with Pat Cardi making a convincing nerd and Joy Hash strikingly mean as Miss Grindstaff. The only recognisable name in the cast list, Austin Stoker, is cast as an amusingly obvious attempt to emulate the then fad for hip Black detectives (the Blaxploitation film) created by Shaft (1971).
The horror spoof Return to Horror High (1987) is often thought to be a sequel but is unrelated.
---
Trailer here
Full film available online here:-
---