---
Finland. 2015.
Crew
Director/Screenplay – Joonas Makkonen, Story – Joonas Makkonen & Miiko J. Norvanto, Producer – Miiko J. Norvanto, Photography – Tero Saikkonen, Music – Jussi Huhtala, Visual Effects Supervisor – Tero Malinen, Special Effects Supervisor – Janne Andberg, Makeup Effects – Hanna Puolakka & Ari Savonen, Set Design – Ari Savonen. Production Company – Black Lion Pictures/Jo-Jo the Lion Films/Bottomland Productions.
Cast
Enni Ojutkangas (Sara), Jari Manninen (Mise), Orwi Manny Ameh (Tim), Roope Olenius (Jari), Veera W. Vilo (Nina), Hiski Hamalainen (Tuomas), Vincent Tsang (Vincent), Katja Jaskari (Emma), Olli Saarpenpaa (Jesse), Marcus Massey (Lucas), Henry Saari (The Older Police Officer), Juha-Matti Halonen (Younger Police Officer), Gareth Lawrence (Mr McRain), Mia Ehrnrooth (Lara Jessica Svensson), Paivi Komulainen-Vuoti (The Seller)
---
Plot
A group of friends head out for a weekend of partying at a cabin in the remote countryside. They stop to help three guys whose vehicle has broken down and offer them a tow to the cabin, unaware that the three guys are engaged in something illegal. As the group and the visitors settle in to the cabin and begin partying, a giant bunny creature that is desperate for some pussy is lurking outside and killing all in its way.
---
Bunny the Killer Thing was the directorial debut for Finnish director Joonas Makkonen who had written and directed some 24 short films in the six years before this. This was a feature-length expansion of one of those short films, the eighteen-minute long Bunny the Killer Thing (2011).
The set-up resembles a standard slasher movie – a group of twentysomethings head to a cabin in the woods looking to do some partying, hook up etc etc. The characters are all standard for this type of film, although the film does poke fun at some of them, plus creates some interesting edges and undercurrents in adding a trio of guys who are engaged in an unspecified criminal operation into the midst as well.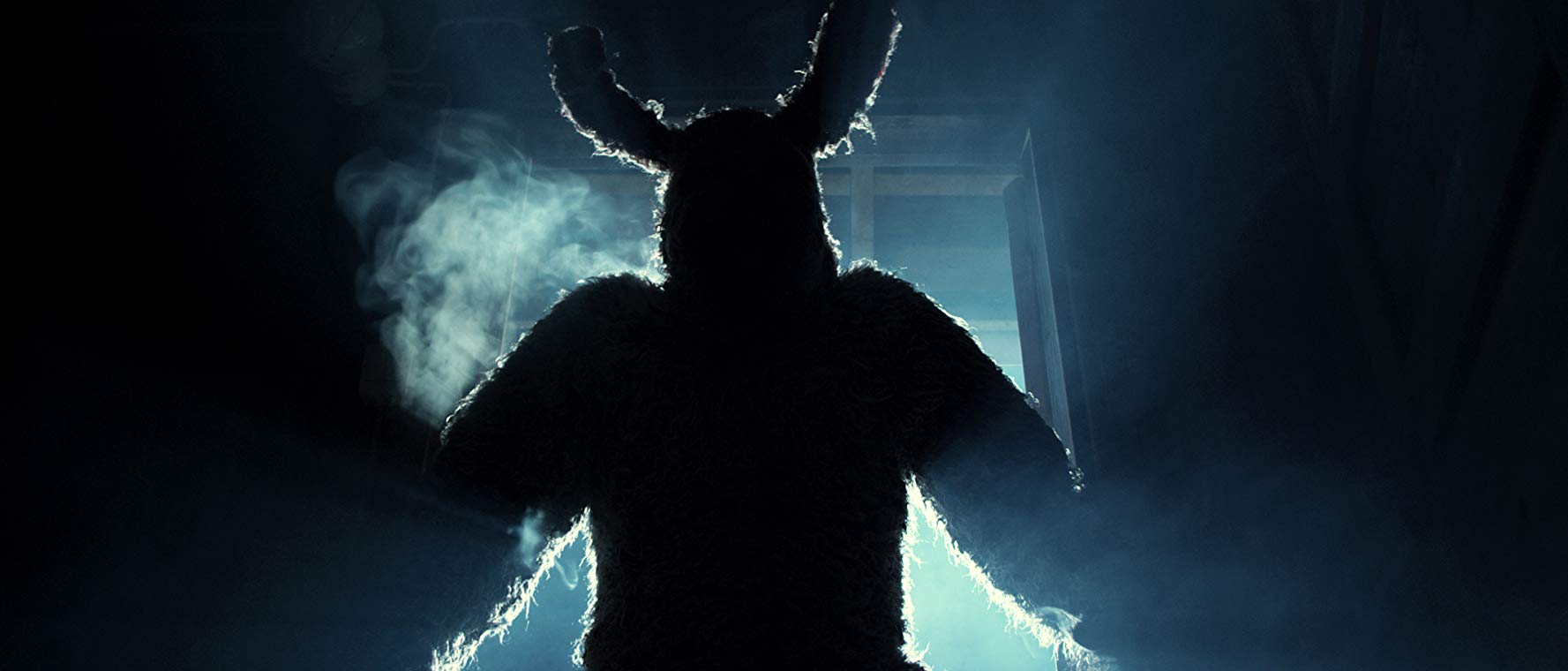 What gets the film going is its outrageous comedy. There is an unexpectedly gore-drenched scene where the Bunny Thing appears and wrenches the head off Paivi Komulainen-Vuoti outside a supermarket. However, it is the sudden appearance of the Bunny Thing with a giant dick and growling "pussy" that has a totally WTF bizarreness – after it first appears, you have to rewind just to be sure what it is that you watched. The rest of the film is the standard Cabin in the Woods set-up punctuated by these moments of bizarrely over-the-top splatter. Try and imagine a horror film centred around Frank out of Donnie Darko (2001) with the gonzo splatter sensibilities of something like Sam Raimi's The Evil Dead (1981) or Peter Jackson's Bad Taste (1988).
On the other hand, in between these set-pieces, you feel hard-stretched to engage with the mildly amusing but mostly not terribly interesting happenings at the cabin. It is only in its sporadic moments of outrageous splatter and the appearances of the Bunny Thing that the film comes to life. In comparison to the sustained dementia of Raimi's and Jackson's films, this seems a lesser imitator.
---
---