---
USA. 1957.
Crew
Director – Herbert L. Strock, Screenplay – Kenneth Langtry [Aben Kandel], Producer – Herman Cohen, Photography (b&w) – Lothrop Worth, Music – Paul Dunlap, Makeup – Philip Scheer, Art Direction – Leslie Thomas. Production Company – Santa Rose Productions.
Cast
Whit Bissell (Professor Frankenstein), Gary Conway (Monster/Bob), Phyllis Coates (Margaret), Robert Burton (Dr Karlton)
---
Plot
Professor Frankenstein causes outrage at a medical conference with his theories about being able to reuse human body parts after death. Determined to prove his theories, Frankenstein builds a body out of the parts of a group of athletes killed in a crash outside his laboratory and grafts onto it the face of a teenager he abducts from Lover's Lane.
---
Producer Herman Cohen had a huge hit with I Was a Teenage Werewolf (1957). I Was a Teenage Werewolf exploited the novelty of the burgeoning teen market that was just emerging in the 1950s with the whole rock'n'roll generation and ingeniously combined it with classic horror themes. Six months later the same year (1957), Cohen released both I Was a Teenage Frankenstein and his teenage vampire effort Blood of Dracula (1957) to exploit the teen monster fad he had created.
Like I Was a Teenage Werewolf, I Was a Teenage Frankenstein taps into a metaphor about teenage dissaffection. As in Teenage Werewolf, the monster comes to represent alienated adolescence and Whit Bissell is again cast as a calculating and manipulative scientist/authority figure. It is amusing to see that in this film Frankenstein is no longer traditionally a scientist with misguided intentions, he is utterly ruthless from the outset.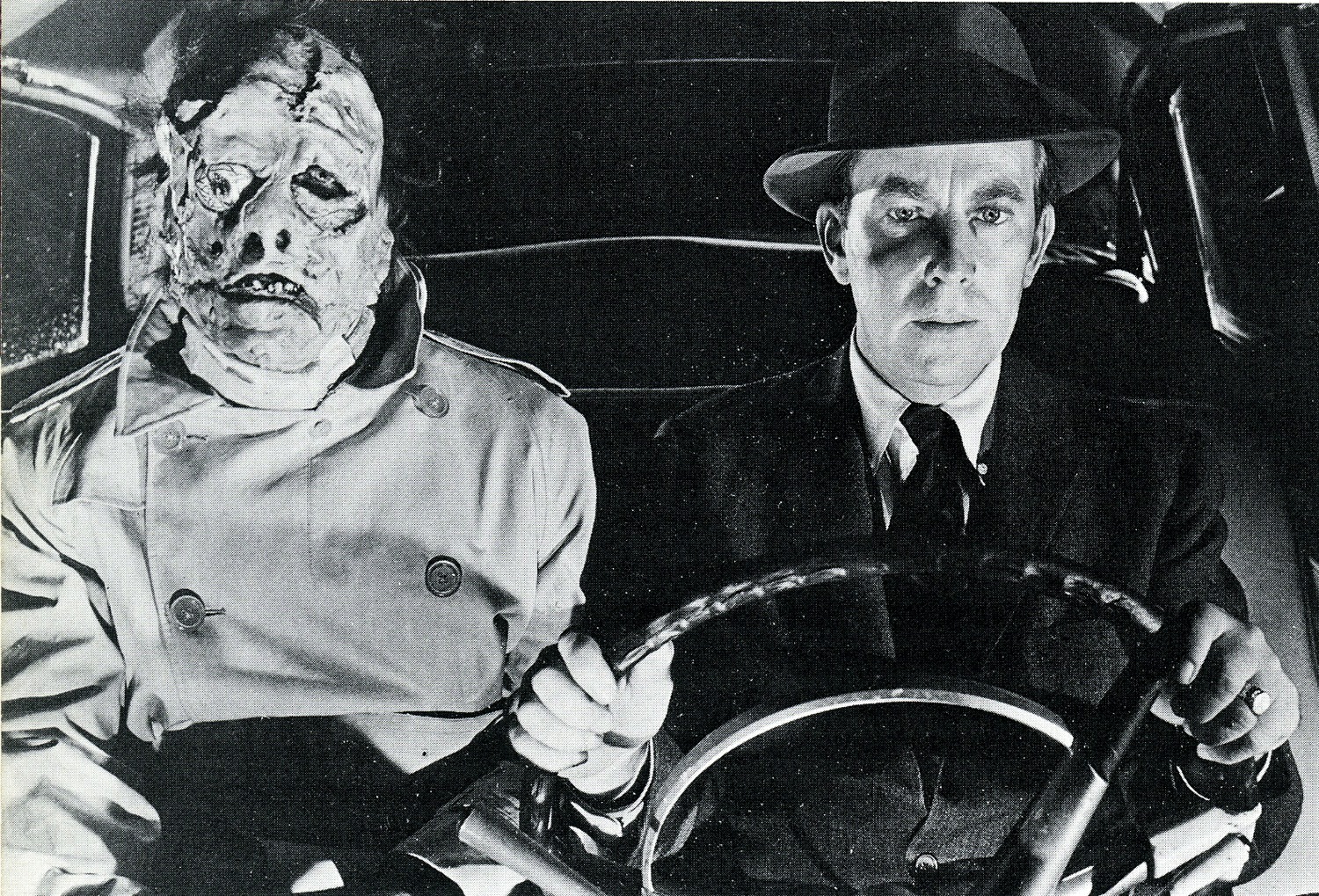 I Was a Teenage Frankenstein is played considerably more tongue-in-cheek than Teenage Werewolf and emerges as the better of the two films as a result. Whit Bissell plays with an hilariously high-handed arrogance. "I want you to know that there is no death in this laboratory until I declare it so," he announces at one point. And then there are his oft-quoted remonstrations to the monster, "I know you have a civil tongue in your head, I sewed it there," and the exclamation of joy, "He's crying – the tear ducts work." There is that one moment of ingenuity where he plans to take the monster to England and suggests with perfect logic that as they pieced the monster together it can just as easily be taken to pieces and shipped over in crates.
Herman Cohen made a number of other genre films as producer. His teen horrors included I Was a Teenage Werewolf (1957), Blood of Dracula (1957), How to Make a Monster (1958) and The Headless Ghost (1959). In the late 1950s, Cohen relocated to England where he made a number of lurid Grand Guignol horror efforts including Horrors of the Black Museum (1959), Konga (1961), The Black Zoo (1963), Berserk (1967), Trog (1970) and Craze (1973), as well as the Sherlock Holmes/Jack the Ripper film A Study in Terror (1965).
Director Herbert L. Strock made a number of Herman Cohen's other films including Blood of Dracula and How to Make a Monster. Strock also made a number of other low-budget genre films including Gog (1954), The Devil's Messenger (1962), The Crawling Hand (1963) and uncredited work on Monster (1979).
---
---