---
Crew
Director – Arthur Crabtree, Screenplay – Herman Cohen & Aben Kandel, Producer – Jack Greenwood, Photography – Desmond Dickinson, Music – Gerard Schurmann, Makeup – Jack Craig, Art Direction – Wilfred Arnold. Production Company – Anglo-Amalgamated.
Cast
Michael Gough (Edmond Bancroft), Graham Curnow (Rick), Shirley Ann Field (Angela Banks), June Cunningham (Joan Berkeley), Beatrice Varley (Aggie), Geoffrey Keen (Superintendant Graham), Gerald Anderson (Dr Ballan)
---
Plot
London is plagued by a series of sensationalistic murders. Crime writer Edmond Bancroft loudly condemns the competence of the police in not being able to solve the case. However, Bancroft is the one behind the killings, using a drug that places his assistant Rick under his mental control and then sending him out to kill.
---
Producer Herman Cohen made his name with the now legendary duo of B movies I Was a Teenage Werewolf (1957) and I Was a Teenage Frankenstein (1957) and in doing so created the teen monster movie. Cohen subsequently moved to England and consolidated his success with this exploitation classic.
The move to England was perhaps Herman Cohen's attempt to exploit the burgeoning success being enjoyed by Hammer Films around the same time with the massive successes of The Curse of Frankenstein (1957) and Dracula/The Horror of Dracula (1958). (See The Anglo-Horror Cycle).
Horrors of the Black Museum was inspired following Cohen's visit to Scotland Yard's own Black Museum where similar sensationalistic murder weapons are displayed – the spiked binoculars, for instance, were used by a stable boy to kill his girlfriend in the 1930s.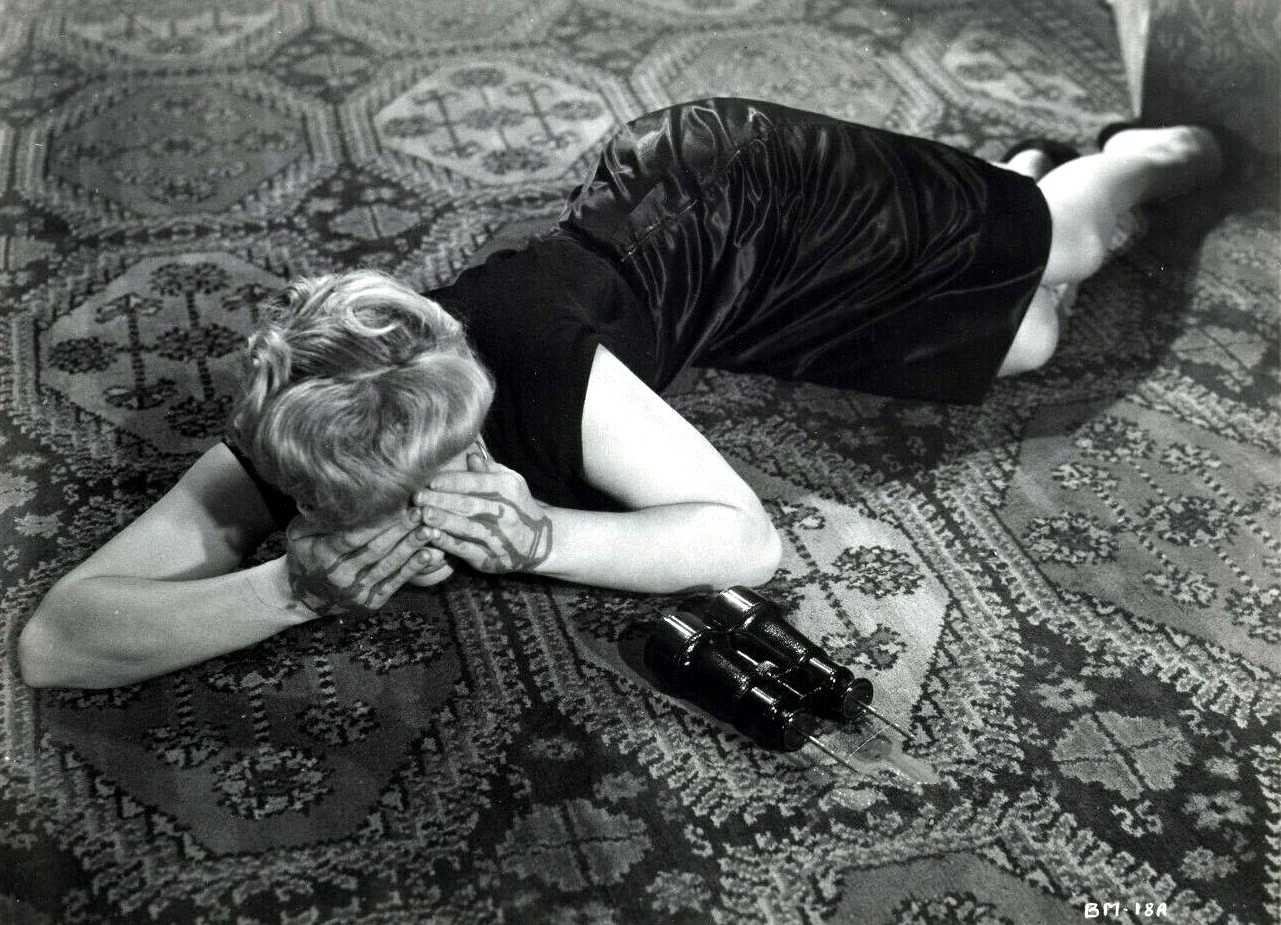 As with all Herman Cohen films, Horrors of the Black Museum lacks any type of subtlety whatsoever – it is pure lurid excess. The blood comes bright red, there is a parade of women who undress as far as the censorship of the day would permit. Most of all, the film is parade of novelty deaths – a guillotine placed above one victim's bed; giant tongs in the head; and one victim being electrocuted after managing to conveniently stand between two power electrodes who is then dipped in a vat of acid and reduced to a gleaming white skeleton in a matter of seconds.
The one killing that everybody remembers is the shock opening where the girl is delivered a pair of binoculars by an anonymous paramour, which then jab needles into her eyes when she goes to use them. Everyone remembers the scene despite the fact we never actually see the needles jab into the girl's eyes. It is a sequence of astonishing sadism, yet is somehow made harmless by the film's sensationalistic approach.
Horrors of the Black Museum is full of lunatic excesses – Michael Gough, for no other reason than it suits the plot, is also a mad scientist of sorts with a computer bank and a set of generating electrodes in his cellar. One can stretch suspension of disbelief to accept the script having him use hypnosis to turn assistant Graham Curnow into a killer but it is never explained why Curnow also turns into a white-faced monster when hypnotised. (Hypnotised and mind-controlled killers are a regular feature of Herman Cohen's teenage monster films. Indeed, in the US print in an attempt to copy the gimmicks of William Castle, an opening was tacked onto the film in which a doctor tries to hypnotise the audience into being receptive).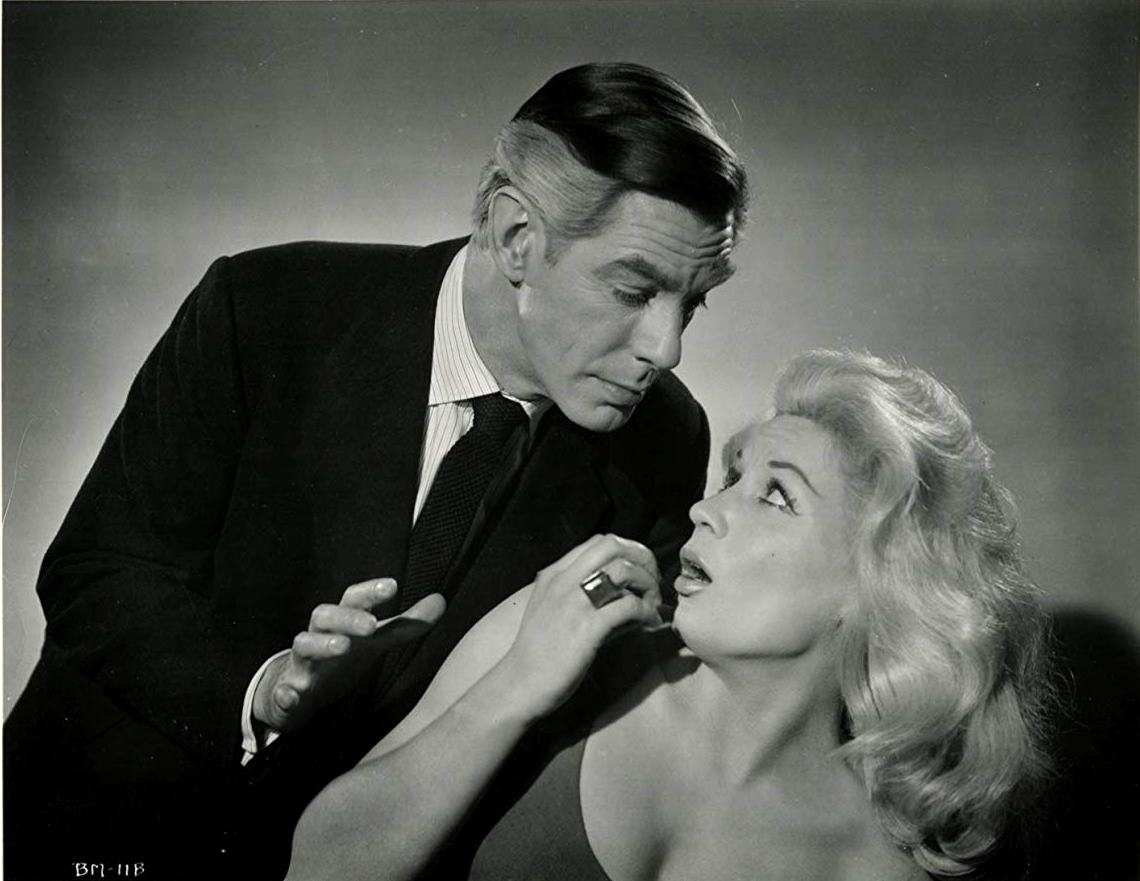 Michael Gough gives a performance that is memorable in its pure arrogance and contempt. He gets a wonderfully demented soliloquy: "The world thinks Dr Jekyll and Mr Hyde were figments of a great writer's story. But, no, I have clearly demonstrated it is a fact. Man is born with a dual nature. Society tries to suppress evil, but not I … One must never place any trust in a woman. It was no secret that Satan was able to tempt Eve before Adam." This was one of a string of demented performances that Michael Gough was to enliven the Anglo-horror cycle with and he became a staple in other Herman Cohen films such as Konga (1961), The Black Zoo (1962), Berserk (1967) and Trog (1970).
Herman Cohen's other genre films include:- Bela Lugosi Meets a Brooklyn Gorilla (1952), Target Earth (1954), I Was a Teenage Werewolf (1957), I Was a Teenage Frankenstein (1957), Blood of Dracula (1957), How to Make a Monster (1958) and The Headless Ghost (1959). Cohen's other English horror films include:- Konga (1961), The Black Zoo (1962), Berserk (1967), Trog (1970), Craze (1973) and the Sherlock Holmes/Jack the Ripper film A Study in Terror (1965).
This was one of fourteen films made by British director Arthur Crabtree (1900-75). Most of Crabtree's other works were non-genre thriller and adventure quote quickies of the 1940s and 50s. His one other genre film was the demented hopping brain film Fiend Without a Face (1958).
---
---