---
Crew
Director – Herbert L. Strock, Screenplay – Ralph Thornton, Producer – Herman Cohen, Photography (b&w) – Monroe Askins, Music – Paul Dunlap, Makeup – Philip Scheer, Art Direction – Leslie Thomas. Production Company – AIP
Cast
Sandra Harrison (Nancy Perkins), Louise Lewis (Miss Branding), Gail Ganley (Myra), Mary Adams (Miss Thorndyke), Malcolm Atterbury (Lieutenant Dunlap), Heather Ames (Nola), Jerry Blain (Tab), Thomas B. Henry (Mr Perkins), Jeanne Dean (Doris Perkins), Don Devlin (Eddie)
---
Plot
After rebelling over her father's decision to remarry only six weeks after the death of her mother, teenager Nancy Perkins is placed in a girl's boarding school. There she meets the chemistry teacher Miss Branding who is obsessed with proving herself in a man's world. Miss Branding is conducting experiments to show that there is deadly force within every human. She selects Nancy as a subject because of her latent anger. Using a Carpathian artifact, she hypnotises Nancy and causes her to turn into a vampire.
---
During the 1950s, producer Herman Cohen had great success with I Was a Teenage Werewolf (1957), which he quickly followed with I Was a Teenage Frankenstein (1957). In both of these, Herman Cohen revamped classic monster movie themes for 1950s contemporary teen audiences, setting them among the rock'n'roll and James Dean generation. (Blood of Dracula even stops at one point for a bizarre rock'n'roll number choreographed with girls dancing with pillows).
With Blood of Dracula, Cohen rounded out the teenage monster trilogy he had started with the two I Was a Teenage – films. It is a surprise that Cohen chose to name this one the relatively anonymous Blood of Dracula – despite the fact that there is no Dracula in the film – rather than as one might expect to logically follow, I Was a Teenage Vampire or even I Was a Teenage Dracula.
Blood of Dracula is the least interesting of Herman Cohen's teenage monster trilogy. Pointedly it is only a rehash of I Was a Teenage Werewolf. The plots of both films are almost identical – a rebellious teen with anger and authority problems comes under the influence of a scientist who chooses them because of their anger – "We must find a girl with natural fire, an explosiveness close to the surface" – and then hypnotically regresses them, allowing a monster to emerge and go on a rampage. In fact, the monster here even seems far more werewolf than vampire. The creature is a hairy monster that emerges out of anger and there is little in the way of the trappings associated with the vampire film – we never, for instance, see Sandra Harrison ever engaged in blood drinking.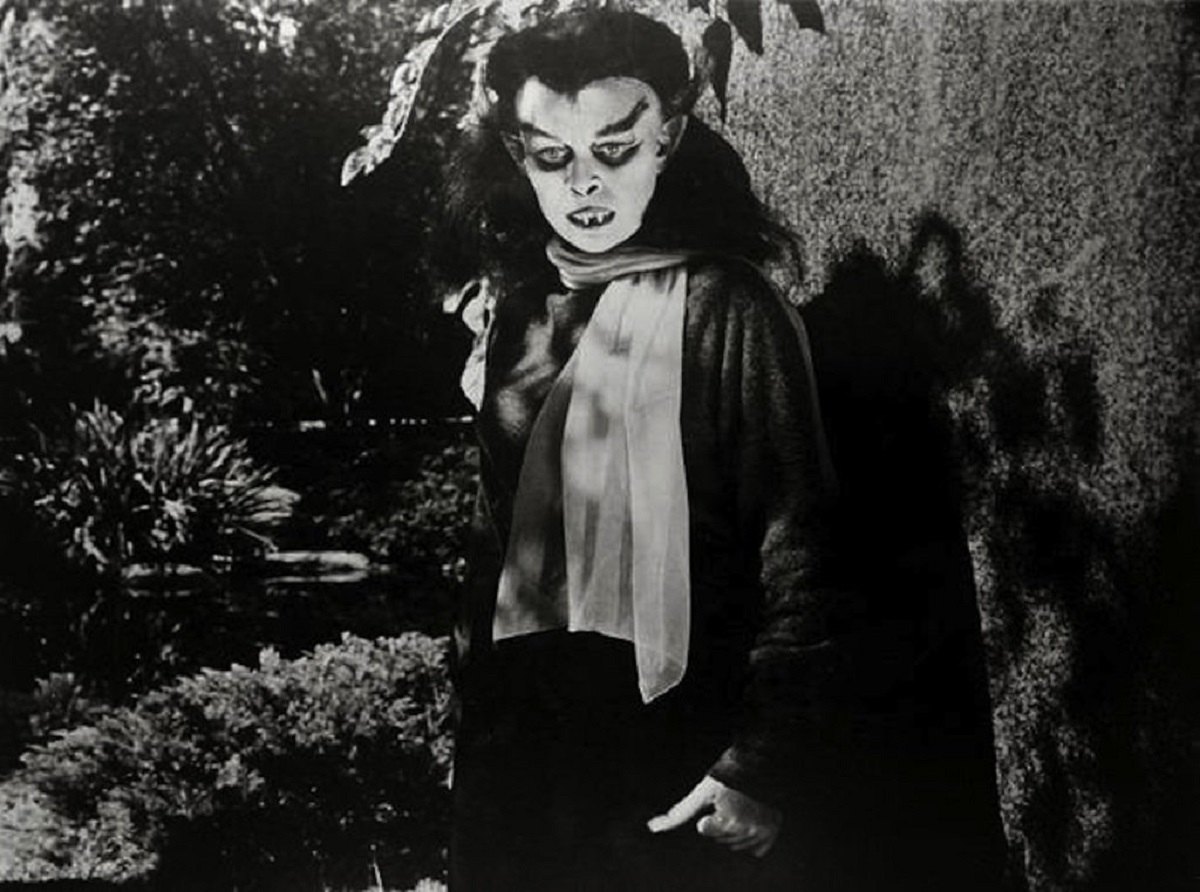 Blood of Dracula sits, as the other Herman Cohen teenage monster movies do, atop the growing rift between teenagers and adults that emerged into the open in the 1950s, the sense of resentment, of being suppressed and misunderstood by adults that people like Elvis Presley and James Dean were tapping into. The film also interestingly introduces a proto-feminist theme – the woman scientist is acting out of a driven need to assert herself in a male dominated world and prove men wrong. Although ultimately, the film ends on a conservative anti-women message, leaving us with the sense that women who try to rise above their station invariably become unbalanced.
Herman Cohen made a number of other genre films as producer. His teen horrors included I Was a Teenage Werewolf (1957), I Was a Teenage Frankenstein (1957), How to Make a Monster (1958) and The Headless Ghost (1959), as well other film such as Bela Lugosi Meets a Brooklyn Gorilla (1952) and Target Earth (1954). In the late 1950s, Cohen relocated to England where he made a number of lurid Grand Guignol horror efforts including Horrors of the Black Museum (1959), Konga (1961), The Black Zoo (1963), Berserk (1967), Trog (1970) and Craze (1973), as well as the Sherlock Holmes/Jack the Ripper film A Study in Terror (1965).
Director Herbert L. Strock made a number of Herman Cohen's other films including I Was a Teenage Frankenstein and How to Make a Monster. Strock also made a number of other low-budget genre films including Gog (1954), The Devil's Messenger (1962), The Crawling Hand (1963) and uncreditedly much of Monster (1979).
---
---