---
Crew
Director – Joseph H. Lewis, Screenplay – Al Martin & Helen Martin, Producer – Sam Katzman, Photography (b&w) – Harvey Gould & Marcel LePicard, Music Directors – Johnny Lange & Harry Porter. Production Company – Banner Productions/Monogram.
Cast
Bela Lugosi (Charles Kessler), John McGuire (Paul Dickson/Ralph Dickson), Polly Ann Young (Virginia Kessler), Clarence Muse (Evans), Betty Compson (Kessler's Wife), Ernie Adams (Jules Mason), George Pembroke (Inspector), Terry Walker (Cecile Mannix)
---
Plot
Charles Kessler is unable to get over the death of his wife who was killed in a car crash and his mind has been affected. Unknown to him, his wife is still alive and being tended by his gardener Jules. When she wanders to the window and Kessler sees her, he goes into a hypnotic trance and is driven to kill the servant girl Cecile. Kessler's daughter's paramour Ralph Dickson is sentenced to death for the murder. As Ralph's twin brother Paul arrives to investigate, Kessler is driven to further acts of murder by the reappearances of his wife.
---
The Invisible Ghost was one of a host of instantly forgettable cheapies, principally of the mad scientist variety, that Bela Lugosi made at poverty row studios like Monogram, Republic and PRC during the 1940s.
The Invisible Ghost evinces a mild degree of atmosphere in places – faces leering at the window, servant Clarence Muse's sinister scheming, and Bela Lugosi acting very sinister. However, the script suffers from a number of substantial confusions. For one, the title is meaningless – there is no ghost, only the suggestion that Bela Lugosi is thinking maybe that his wife has returned as one (and it is clear to us early in the game that such is not the case). Nor does she, or anybody or anything else in the film, ever become invisible.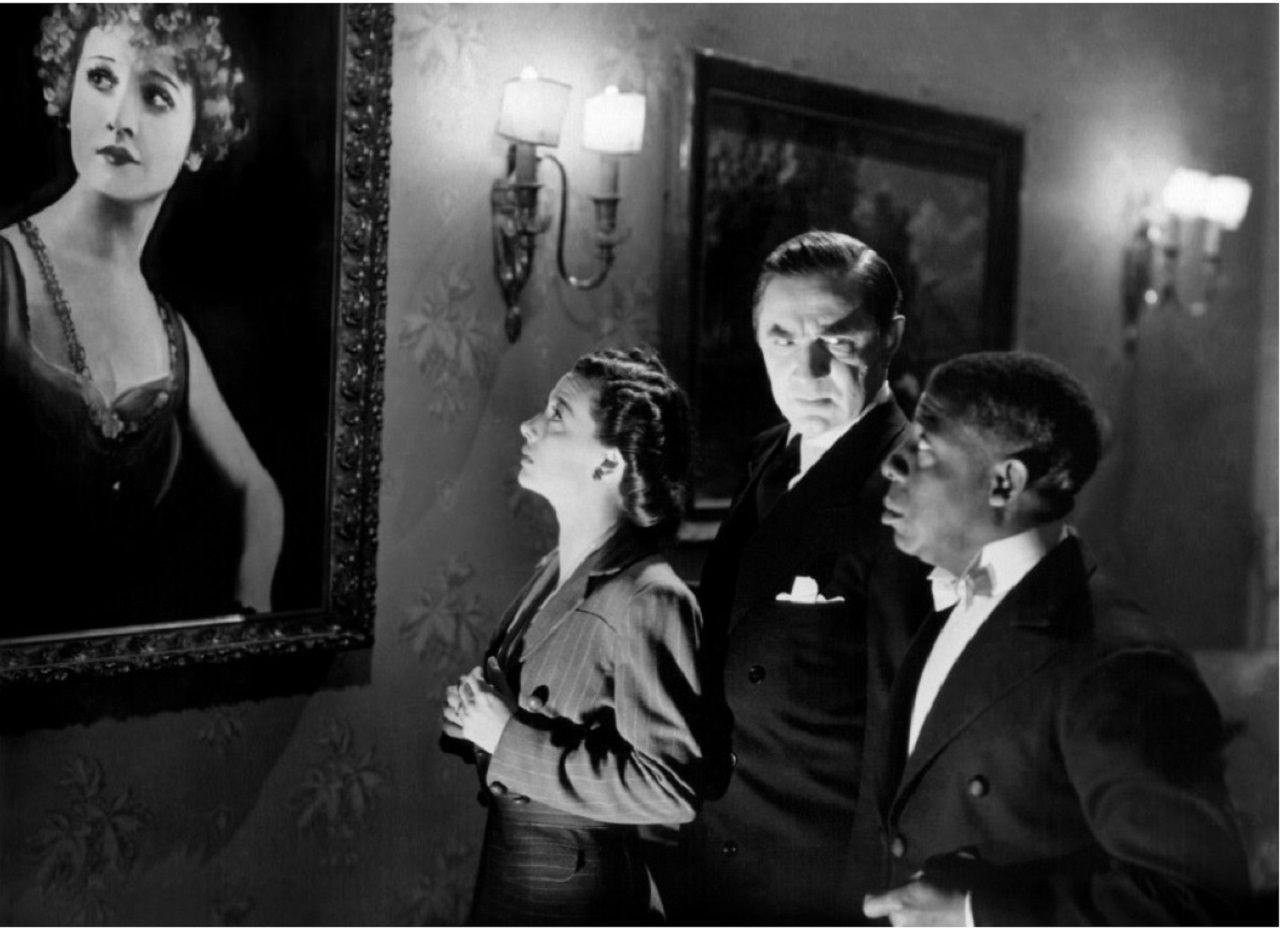 There is no explanation given for how the wife survives the car crash, why she is being tended by the French gardener, or why her reappearances suddenly cause Lugosi to act in a psychopathic way and remember nothing afterwards. In another improbable subplot, John McGuire is arrested for the murder and sentenced to be executed, his twin brother (also McGuire) arrives and becomes involved in solving the mystery but never once seems the slightest bit concerned about or tries to prevent his brother's execution.
Director Joseph H. Lewis made a career out of B Westerns and thrillers, before moving on to become a television director in the 1960s. His only other film of genre interest is the mad scientist film The Mad Doctor of Market Street (1942).
---
Trailer here
Full film available here:-
---