(Los Sin Nombre)
---
Crew
Director/Screenplay – Jaume Balaguero, Based on the Novel by Ramsey Campbell, Producers – Julio Fernandez & Joan Ginard, Photography – Xavi Gimenez, Music – Carles Casas, Special Effects – DDT, Art Direction – Matias Tikas. Production Company – Joan Ginard I-C/Sogedana/Via Digital/TVC.
Cast
Emma Vilarasau (Claudia Gifford), Karra Elejalde (Bruno Massera), Tristan Ulloa (Quiroga), Carlos Lasarte (Santini), Pep Tosar (Toni), Jessica Del Pozo (Angela Gifford), Brendan Price (Marc Gifford)
---
Plot
Claudia Gifford is traumatised after police find the body of her daughter Angela who has been brutally murdered. Five years later, Claudia receives a phone call from Angela, saying she is alive and that 'they' only wanted Claudia to believe that she was dead. Joined by retired detective Bruno Massera, Claudia follows a trail of clues that Angela urges her to take. In so doing, they realise that Angela is an innocent that has been chosen for sacrifice by a cult that practices ecstatic salvation through ultimate perversion.
---
Ramsey Campbell is such a prolific and popular horror novelist – some 30 novels, the editor of innumerable anthologies and winner of several dozens horror fiction awards – that it is a surprise to find that The Nameless was the first film ever adapted from one of his works. This Spanish-made adaptation Campbell's 1981 novel was the directorial debut of former genre fanzine editor (Zineshock) and award-winning short film maker Jaume Balaguero. In the next few years, Balaguero became one of the top Spanish genre directors (see bottom of page for Jaume Balaguero's other films). The Nameless came with considerable acclaim, having won various Best Film awards at Sitges, Fantasporto and Brussels fantastic/horror film festivals.
The film starts out most promisingly. Most striking is Jaume Balaguero's visual style – a cool look not unreminiscent of Se7en (1995) and many of the subsequent films that borrowed their look from that – and its sense of burrowing into a visual darkness. It is as though all colour had been bled out of the frame and everything filmed in an all-pervading greyness that lights the faces of the characters with a bleakly haunted gauntness. This look is visually breathtaking and almost carries the film alone.
However, the film has a major problem in that it is talky and little of the horror ever emerges from that which is spoken about to something we actually see. There are so many fascinating things brimming just beyond our grasp in the film – the abduction of the child, the sacrifice and corruption of an innocent, a Satanic cult that believe in ecstatic salvation through ultimate perversion, corrupted angels that refuse to take names (the nameless of the title).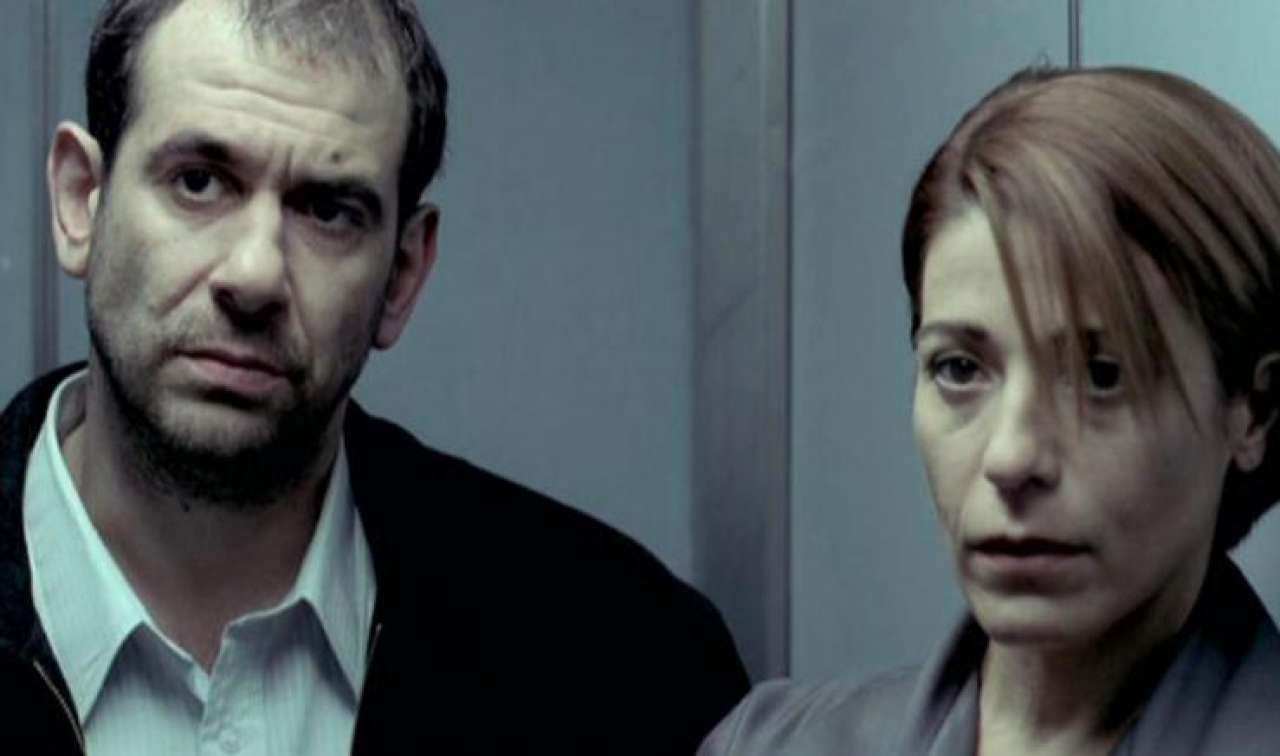 On the other hand, little of this that emerges on the screen – there is one spookily haunting scene a few minutes in where the dead girl rings the mother telling her "They only wanted you to believe I was dead." In the middle of the show, Carlos Lasarte gives an unnerving performance as the Hannibal Lecter-like cult leader being interviewed in a jail cell.
However, take away all the abovementioned and there is almost nothing that would have to be changed in order to turn this into a routine police procedural about a detective and a mother searching for a missing girl. Jaume Balaguero generates such fine atmosphere that it is a shame that the film is not supported by any teeth. The ending arrived at is joltingly abrupt.
Jaume Balaguero next went onto make the disappointing haunted house/occult film Darkness (2002), followed by the ghost story Fragile (2005), as well as creating the story for The Nun (2005), writing the script for Inside (2016) and producing Summer Camp (2015). He had his biggest with as co-director of the Found Footage film [Rec] (2007) and its sequel [Rec] 2 (2009) about an apartment full of infected zombies and solo directed a further sequel with [Rec]4: Apocalypse (2014). Balaguero subsequently went on to solo direct Sleep Tight (2011) about a malevolent apartment manager, Muse (2017) and Venus (2022).
---
---