Spain/Ireland/Belgium/France. 2017.
Crew
Director – Jaume Balaguero, Screenplay – Jaume Balaguero & Fernando Navarro, Based on the Novel La Dama Numero Trece by Jose Carlos Somoza, Producers – Violaine Barbaroux, Manuel Chiche, Carlos Fernandez, Laura Fernandez, Brendan McCarthy, John McDonnell, Jean-Yves Roubin & Cassandre Warnauts, Photography – Pablo Rosso, Music – Arnau Bataller & Stephen Rennicks, Visual Effects – Cubica (Supervisors – Joan Amer & Cesc Bienzobas), Makeup Effects Supervisors – David Martl & Montse Ribe, Makeup Effects – DDT, Production Design – Andre Fonsny. Production Company – Filmax/Irish Film Board (Bord Scannan na hEireann)/Eurimages.RTVE/Movistar/Televisio de Catalunya/Instituto de la Cinematografica y de las Artes Audiovisuales/Department de Cultura/Natixis/Coficine/Canal+/Cine +/Wallimage/Voo/Be tv/The Tax Shelter of the Belgian Federal Government/Casa Kafka Pictures Movie Tax Shelter/Muse Film AIE/Castelao Pictures/Fantastic Films/Frakas Productions/The Jokers Films.
Cast
Elliot Cowan (Samuel Salomon), Ana Ularu (Rachel Garnova), Franka Potente (Susan Gilard), Christopher Lloyd (Rauschen), Cally O'Connell (Donnie), Manuela Velles (Beatriz Dagger), Joanne Whalley (Jacqueline), Sam Hardy (Nito), Stella McCusker (She Who Lies), Leonor Watling (Lidia Garetti), Yennis Cheung (She Who Punishes)
---
Plot
Samuel Salomon is a literature professor at Trinity College in Dublin. His girlfriend Beatrix makes him promise that he loves her forever only to then slit her wrists in the bath. One year later, Samuel returns to talk to colleague Susan Gilard, saying he has been having strange dreams. He then turns on the news to discover that what he has been dreaming about are the details of the murder of a woman. He breaks in to the crime scene where he meets Rachel, a Moldovan immigrant who is forced to work as a stripper, and seems to know about what has happened. Clues lead Samuel to the legend of seven mysterious women who are reputed to appear as muses to the famous poets, inspiring them to great heights of creativity as a means of allowing them to gain form in this world. The mystery of Samuel's dreams and the death of Beatrix seem to be connected to the muses who appear to be targeting Samuel.
---
Jaume Balaguero has become a major name in Spanish horror over the last couple of decades. Balaguero has directed the likes of the occult film The Nameless (1999), the haunted house/occult film Darkness (2002), the ghost story Fragile (2005), Sleep Tight (2011) about a sinister apartment manager and the subsequent Venus (2022), as well as the story for The Nun (2005), producing Summer Camp (2015) and the script for Inside (2016).
The work he is best known for is as co-director with Paco Plaza of the Found Footage zombie film [Rec] (2007). The two also co-directed its sequel [Rec] ² (2009) and Balaguero solo directed the last sequel [Rec]4: Apocalypse (2014).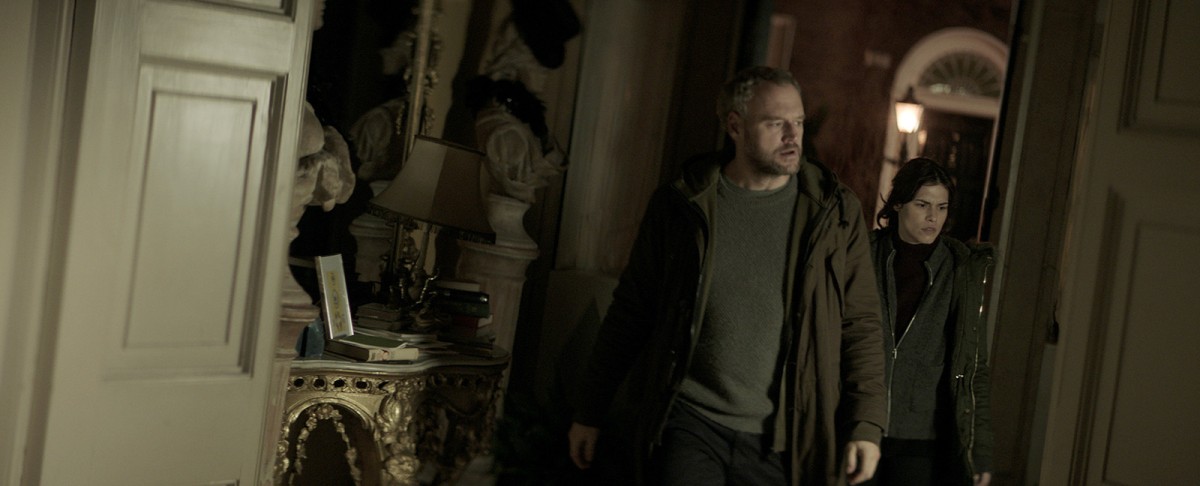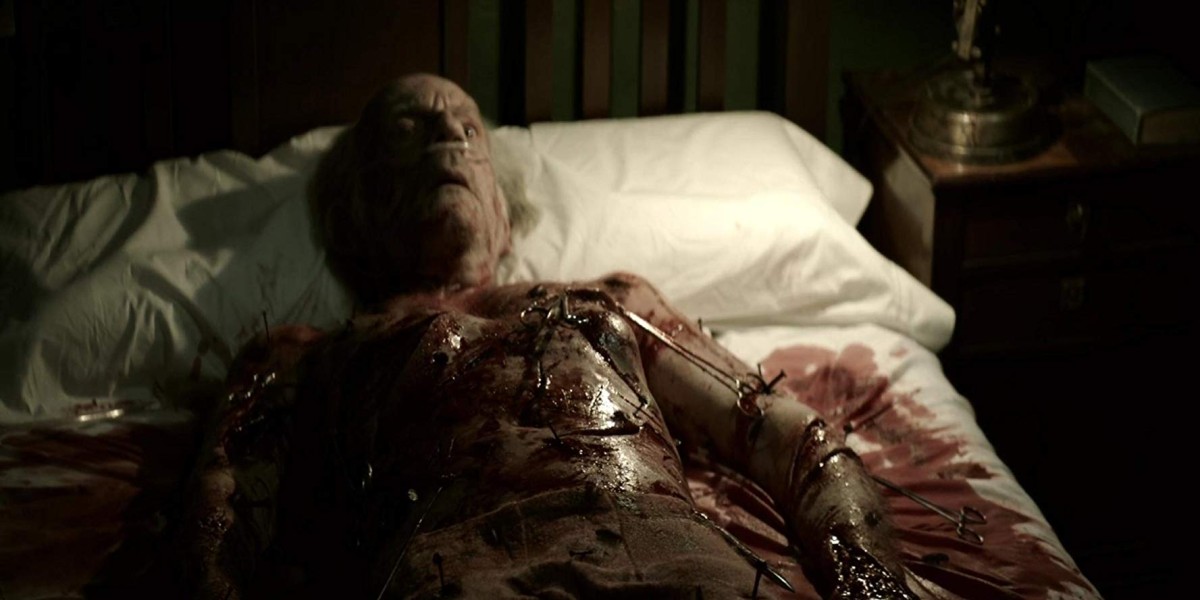 I expected much from Muse based on Jaume Balaguero's previous works, which is why it emerges as a disappointment. The film is an international co-production based on La Dama Numero Trace (Lady Number Thirteen) (2003) by Cuban exile, Spanish-based writer Jose Carlos Somoza. If there is anything you could compare Muse to, it would be one of Dario Argento's Three Mothers films – Suspiria (1977), Inferno (1980) and Mother of Tears: The Third Mother (2007) – about mysterious supernaturally empowered witches. By contrast, Muse feels like a more prosaic Three Mothers films without the extravagant atmosphere and deaths and with the addition of more literary allusions.
On the other hand, Jose Carlos Somoza is a writer of historical mysteries. Rather than a horror film, Muse plays out more as a murder mystery where Elliot Cowan is slowly piecing together clues as to what is happening. Muse feels run of the mill. There are a couple of moments where Jaume Balaguero perks the show up – one where Elliot Cowan pulls the covers back to find Christopher Lloyd covered with bugs and writing; another where Elliott returns to find Franka Potente trying to (it is not exactly clear what) either tear her own tongue out or force her hand down her throat and has to be restrained because she cannot stop herself. The premise holds interest but the unfolding mystery never much draws you into it. Even then, Jaume Balaguero has chosen to shoot the film in an overwhelming preponderance of navy blue gloom such that everything fades into the visually murky.
---
Trailer here
---