---
Crew
Director/Producer – Dan Curtis, Screenplay – Sam Hall, Story – Dan Curtis & Sam Hall, Photography – Richard Shore, Music – Robert Cobert, Production Design – Trevor Williams. Production Company – Ars Gratis Arts/MGM.
Cast
David Selby (Quentin Collins/Charles Collins), Kate Jackson (Tracy Collins), Grayson Hall (Carlotta Drake), John Karlen (Alex Jenkins), Nancy Barrett (Claire Jenkins), Lara Parker (Angelique Collins), James Storm (Gerald Styles), Christopher Pennock (Gabriel Collins), Thayer David (Reverend Strack), Diana Millay (Laura Collins)
---
Plot
Painter Quentin Collins travels with his recently wed wife Tracy to take up residency at Quentin's family home Collinwood in Maine where he has not lived for many years. Soon after moving into the house, Quentin is haunted by dreams of his 19th Century ancestor Charles. Charles was found with his brother Gabriel's wife Angelique before she was dragged away and hung as a witch. Tracy now finds that Quentin has become secretive and brooding, even violent. She realises that Angelique still haunts the corridors of Collinwood and is trying to revive the spirit of Charles from inside Quentin.
---
The tv series Dark Shadows (1966-71) was a daily soap opera that became a popular hit. It started as a Gothic drama and gained an audience after it wound in a number of supernatural elements, including vampires, werewolves, ghosts, an equivalent of the Frankenstein monster, where one character was an Egyptian goddess, even an entire season that took place in the past and another storyline in an alternate timeline. The popularity was such that creator/producer Dan Curtis spawned a film version House of Dark Shadows (1970). Night of Dark Shadows here was a second film spinoff. Forty years later, the series underwent a cinematic revival and was given an explicitly comedic playing by Tim Burton with Dark Shadows (2012).
Introduced as the vampire Barnabas Collins towards the end of the first season, Jonathan Frid quickly became the star of the series and boosted its ratings. Barnabas was made the focus of the show in House of Dark Shadows but Frid declined to return for this film and so the lead character was made into Quentin Collins played by David Selby.
To some confusion, there are several characters named Quentin Collins running around in the past, present and alternate timelines of the show's convoluted storylines. The two major versions (both played by David Selby) are the present-day Quentin who was a werewolf and a Quentin who appeared in the scenes that take place in 1840 where he was researching black magic and built the Stairway Through Time that created the alternate timeline.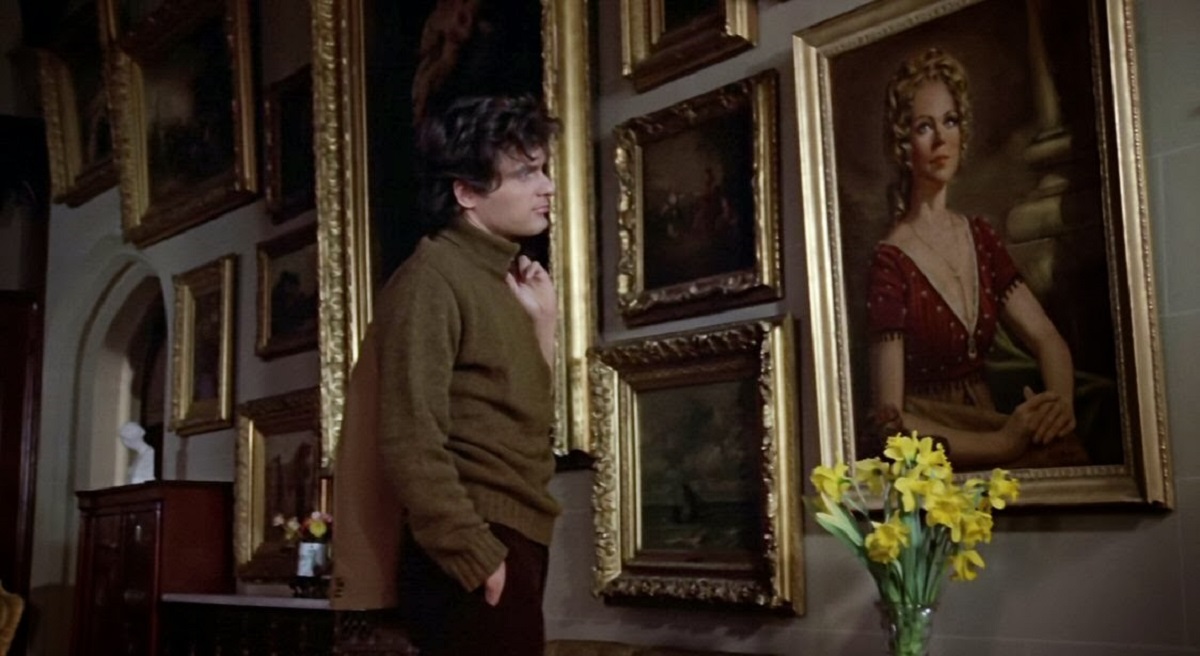 These first two Dark Shadows films seem to exist in a separate continuity to anything that happens in the tv series. They feature the familiar characters in similar but often different roles. With the film's focus on Quentin, for example, you keep wondering when he is going to turn into a werewolf, only for him to never do so. Quentin's role in the past in the film is roughly similar to the part he played in the 1840 scenes in the tv series. On the other hand, the character of the witch Angelique held a very different role in the series where she was she was fixated on Barnabas as her eternal love.
Various other actors and characters from the tv series are present. Kate Jackson played the character of Daphne Harridge who was originally a governess who had the mission of trying to kill Quentin but here becomes his wife. Grayson Hall played Julia Hoffman, a scientist who offered Barnabas a cure from vampirism but here becomes the housekeeper. John Karlen played the intellectually handicapped handyman Willie Loomis in the series but here becomes a friend of Quentin. It ends up being confusing with so many familiar faces and characters but all of them behaving in different ways.
I felt largely indifferent about House of Dark Shadows but Night of Dark Shadows is an altogether superior film. The series' creator Dan Curtis again takes the director's chair and makes much of Collinwood as a location, giving the house a good deal of mysterious and redolent atmosphere. It, for once, feels like the tv series, which was shot cheaply and in black-and-white during the early seasons, has been given colour, atmosphere and production values that finally do it justice. There is one great location that takes place in a vast glasshouse about the size of an airplane hangar filled with broken and shattered windows. In particular, the score does a great job conjuring up atmosphere.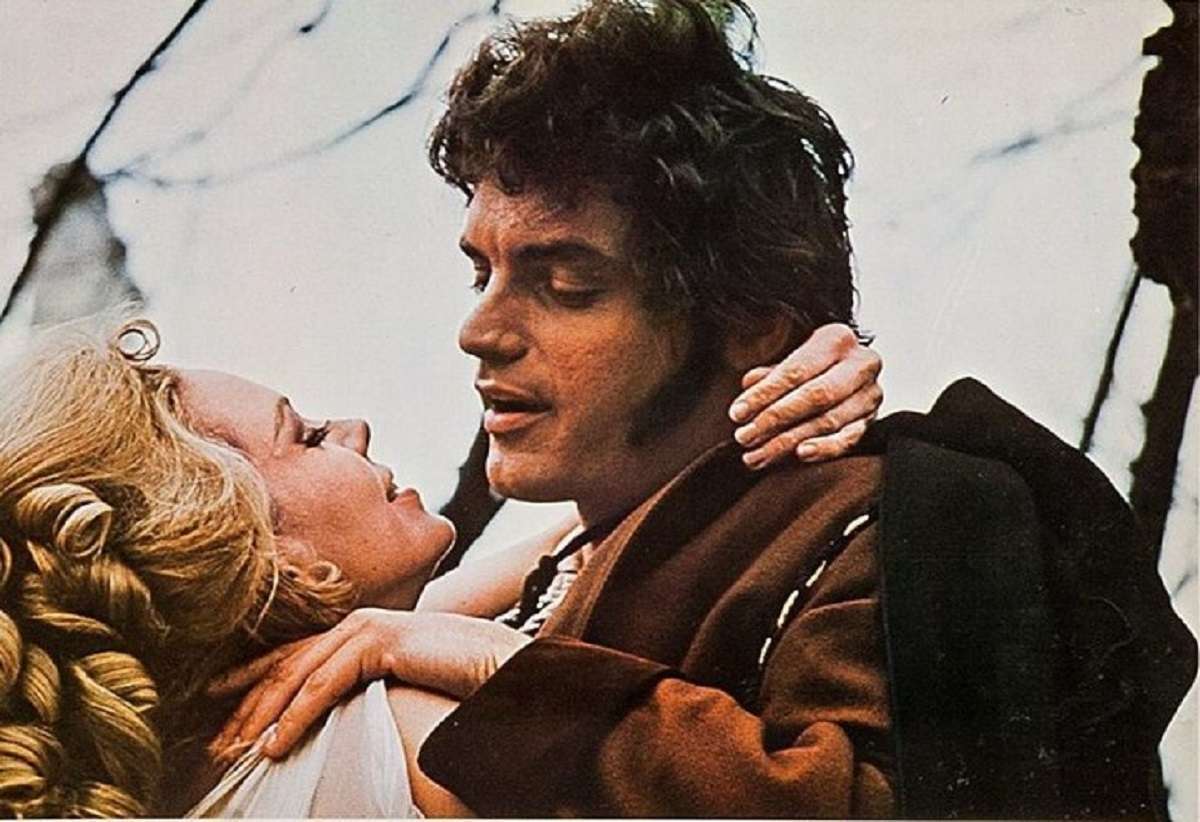 Although for all that, the film is more atmosphere than anything actually happens. Things do pick up with some undeniably spooky scenes where we see the superimposed ghost of Angelique sneaking into David Selby's bed or hovering over John Karlen as he sleeps on the couch. The film reaches a downbeat ending that has some undeniable effect.
Dan Curtis's other genre productions are:- The Strange Case of Dr Jekyll and Mr Hyde (1968), The Night Stalker (1972), Frankenstein (1973), The Invasion of Carol Enders (1973), The Night Strangler (1973), The Norliss Tapes (1973), The Picture of Dorian Gray (1973), Dracula (1974), Scream of the Wolf (1974), The Turn of the Screw (1974), Trilogy of Terror (1975), Burnt Offerings (1976), Curse of the Black Widow (1977), Dead of Night (1977) and Intruders (1992).
---
---