---
Crew
Director – Mark Hartley, Screenplay – Justin King, Story – Ray Boseley, Antony I. Ginnane, Mark Hartley & Justin King, Based on the 1979 Film Written by Everett de Roche, Producer – Antony I. Ginnane, Photography – Garry Richards, Music – Pino Donaggio, Visual Effects Supervisor – Steve Cooper, Visual Effects – The Post Lounge (Supervisors – Steve Cooper & Doron Man), Makeup Effects – 3rd Eye FX Studio, Production Design – Robbie Perkins. Production Company – Umbrella Entertainment/FG Film Productions (Australia) Pty Ltd/Screen Queensland/Screen Australia/Film Victoria/Melbourne International Film Festival Premiere Fund/Headgear Films/Metrol Technology.
Cast
Sharni Vinson (Kathy Jacquard), Charles Dance (Dr Sebastian Roget), Jackson Gallagher (Patrick Thompson), Rachel Griffiths (Matron Julia Cassidy), Damon Gameau (Ed Penhaligon), Martin Crewes (Dr Brian Wright), Peta Sergeant (Nurse Williams), Simone Buchanan (Patrick's Mother)
---
Plot
Nurse Kathy Jacquard accepts a position at the Roget Clinic, which houses comatose patients. Dr Roget is engaged in some highly experimental treatments in an effort to revive the patients. Kathy becomes drawn to one of the patients Patrick. She starts to think that he is conscious and attempting to communicate with her. She believes that he has psychokinetic powers and is using these to type on her computer and send text messages to her. At the same time, she discovers that Dr Roget is conducting unethical experiments that involve torturing Patrick with electric shocks. Patrick develops an obsession with Kathy and then uses his powers to remotely drive away, hurt and kill the men in her life, as well as eliminate those who threaten him.
---
The original Patrick (1979) was one of the classics of the so-called great era of Ozploitation. The film was one of the better and more inventive copies of Carrie (1976) and set the career of director Richard Franklin for several years after that. There was even an unofficial sequel from Italy with Patrick Still Lives (1980), while the film has been advocated by people like Quentin Tarantino. This is a remake.
The Ozploitation genre was championed by Australian director Mark Hartley in his documentary Not Quite Hollywood: The Wild, Untold Story of Ozploitation! (2008). Prior to that, Hartley has made numerous accompanying films for dvd releases of classic Australian films, as well as theatrically released documentaries on other exploitation genres with Machete Maidens Unleashed! (2010) about the Filippino film industry of the 1970s and subsequent to this Electric Boogaloo: The Wild, Untold Story of Cannon Films (2014) about Golan-Globus and Cannon Films. Hartley made his debut as a fiction director with Patrick. The remake also comes from Antony I. Ginnane who produced the original.
On one hand, Mark Hartley is faithful to the original Patrick and reproduces its plot and characters with a reasonable degree of accuracy. There is plenty of fanservice – Charles Dance listens to the original score by Brian May on his headphones; Sharni Vinson's ex Damon Gameua gains the surname Penhaligon after the first film's lead actress Susan Penhaligon. This also becomes a Patrick who has gone through a few modernisations – the typewriter messages are acceptably updated to typing on a laptop, although it starts to become rather absurd when this film's Patrick also learns how to use Google, Facebook and send text messages.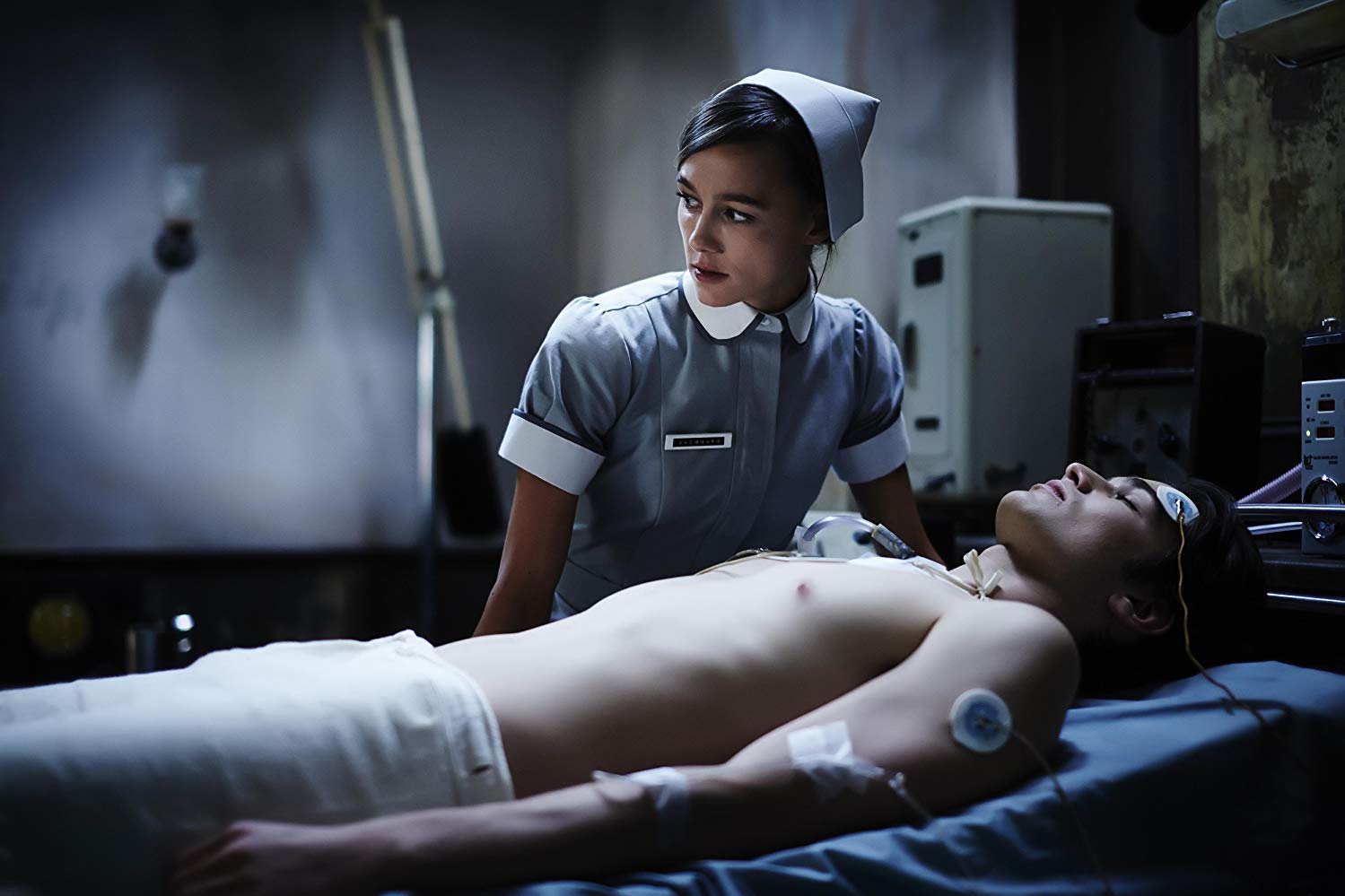 On the other hand, while Richard Franklin was a protege of Alfred Hitchcock and it shows, Mark Hartley is merely an enthusiast of the Ozploitation genre. Clearly, fannish enthusiasm alone does not translate to directorial talent and Patrick 2013 collapses amid a series of thunderously overwrought and absurd directorial effects that feel as though an amateur filmmaker had been granted a budget.
This is immediately obvious from a scene soon in with Sharni Vinson travelling down in an elevator with a dead body that abruptly comes to life and reaches out to grab her throat, causing her to back into the elevator's stop button, which is immediately cause for the lights to go off and thunderous music to open up on the soundtrack.
The regular-seeming clinic from the original has been replaced by a big Gothic house with religious statuary in every alcove. Hartley trades in perpetual false jumps – sinister reflections, Patrick unexpectedly spitting, silly dream scenes where Sharni Vinson thinks Patrick is in bed with her. Either that or absurd jumpcuts – from Damon Gameau burning his hands on a barbeque to a pop-up toaster popping toast, from Martin Crewes' car being forced off a cliff to an Alka-Seltzer dissolving in a glass of water. It all feels like Mark Hartley just trying too hard to spook us and contrarily producing no results at all.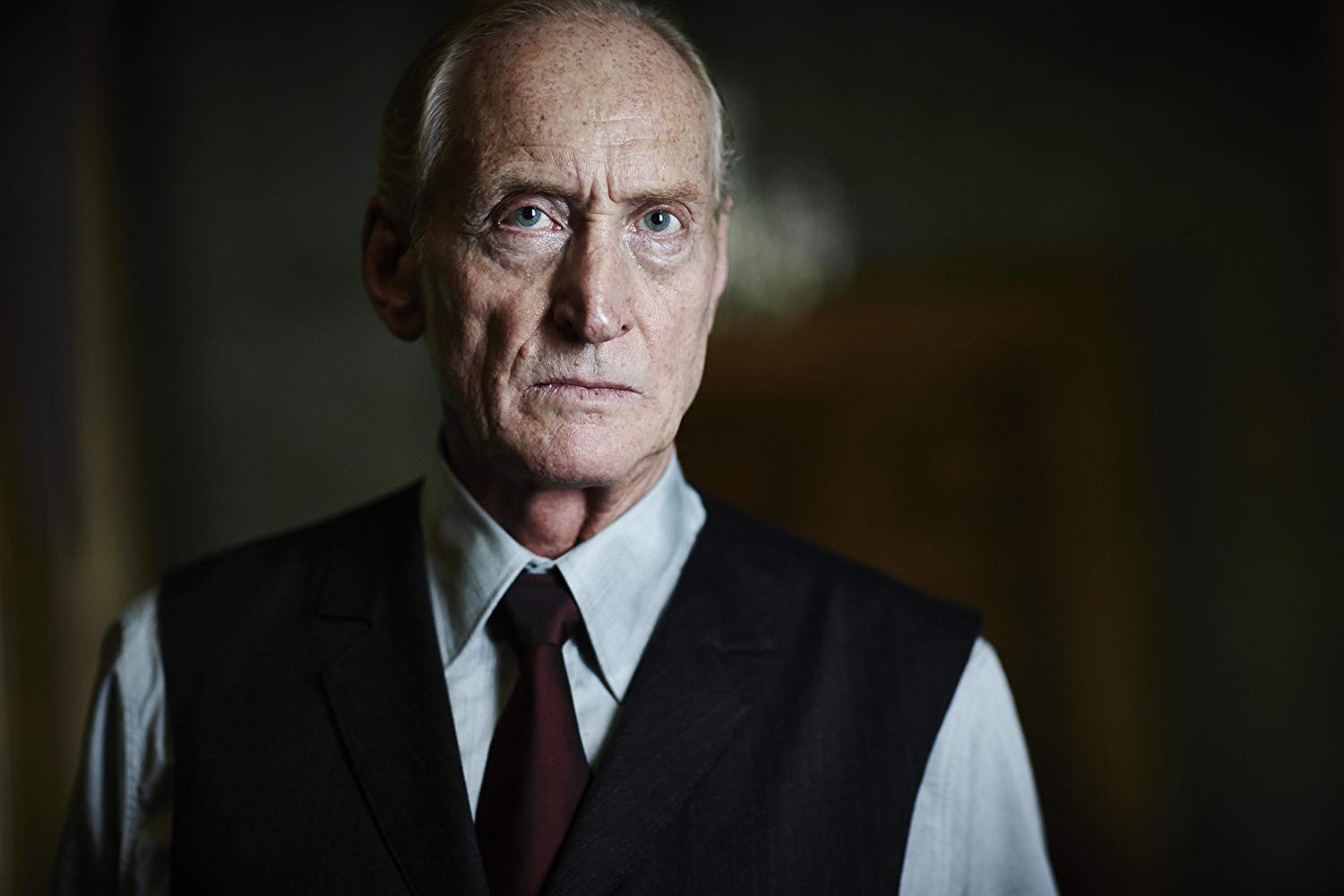 If that were all that Patrick 2013 was, it would merely be a disappointment. However, what pushes it into the entirely terrible are the climactic scenes. Scenes like where Martin Crewes's car goes over the cliff have an absurdity that is poorly conceived on every level. There is the absolute ridiculousness of the scene with Sharni Vinson moving through the ward as a bunch of comatose patients come to life all chanting "Patrick wants his handjob" or the scene where Charles Dance ECTs himself to death. Elsewhere, Damon Gameau is trapped inside a walk-in freezer only for Patrick to reanimate the frozen corpse of a nurse in there to attack him.
Finally, Patrick is killed, only for his body to revive, spontaneously propel itself off the bed, across the room and through the window to impale itself on the spike of a wrought-iron rail outside. That Mark Hartley is a fan of the original film there is no doubt; however, what he has delivered is an insult to it.
---
---