aka The Day After Halloween; The Night After Halloween
Australia. 1979.
Crew
Director – Simon Wincer, Screenplay – Chris de Roche & Everett de Roche, Producer – Antony I. Ginnane, Photography – Vincent Monton, Music – Brian May, Special Effects – Chris Murray, Art Direction – John Dowding & Jill Eden. Production Company – Australian International Film Corp.
Cast
Sigrid Thornton (Angela Bailey), Chantal Contouri (Madeline Stover), Robert Bruning (Elmer J. Stover), Hugh Keays-Byrne (Linsey), Vincent Gil (Daryl)
---
Plot
After being fired from her job as a hairdressing assistant, Angela Bailey takes up client Madeline Stover's offer of a modelling job. However, when she gets there, Angela finds that she is required to shoot topless. She at first refuses but then learns that she can earn a thousand dollars a day doing so. This becomes her entree into the frequently corrupt world of fashion modelling. Angela's impoverished circumstances quickly make her open to sexual exploitation by those around her. At the same time, a mystery ice cream truck starts following her everywhere. As Angela becomes more embroiled in the modelling world, someone starts to make a series of increasingly nastier attacks, including leaving a pig's head in her bed.
---
Snapshot is an Australian thriller, one of the numerous efforts from producer Antony I. Ginnane during the height of the so-called Ozploitation fad of the 1970s and 80s.
Snapshot was made on the tail of Eyes of Laura Mars (1978) – a similar film about a series of killings that take place in the world of fashion modelling. The attempt to create a similar mix here fails to work. The film cannot seem to settle between being the story of the travails of its innocent heroine (Sigrid Thornton) as she is exploited in the modelling world or being a plain psycho stalker story.
By the end, the contrivations required of the plot becomes increasingly improbable – every supporting character in the story gets to be psychopathically obsessed with the heroine; at one point, a character tries to pour gasoline over Sigrid Thornton and set her alight just because she will not pose nude for him. There is no credible psychological behaviour established for these psychopathic obsessions, which sits at peculiar contrast to the attempts during the earlier scenes to establish these characters as relatively normal. Under the guise of relative sympathy for Sigrid Thornton, the attitude the film holds is only that of a porn film or one of the Marquis de Sade's erotic works – every male and female character want to fuck the innocent heroine; all that is lacking are the cursory sex scenes.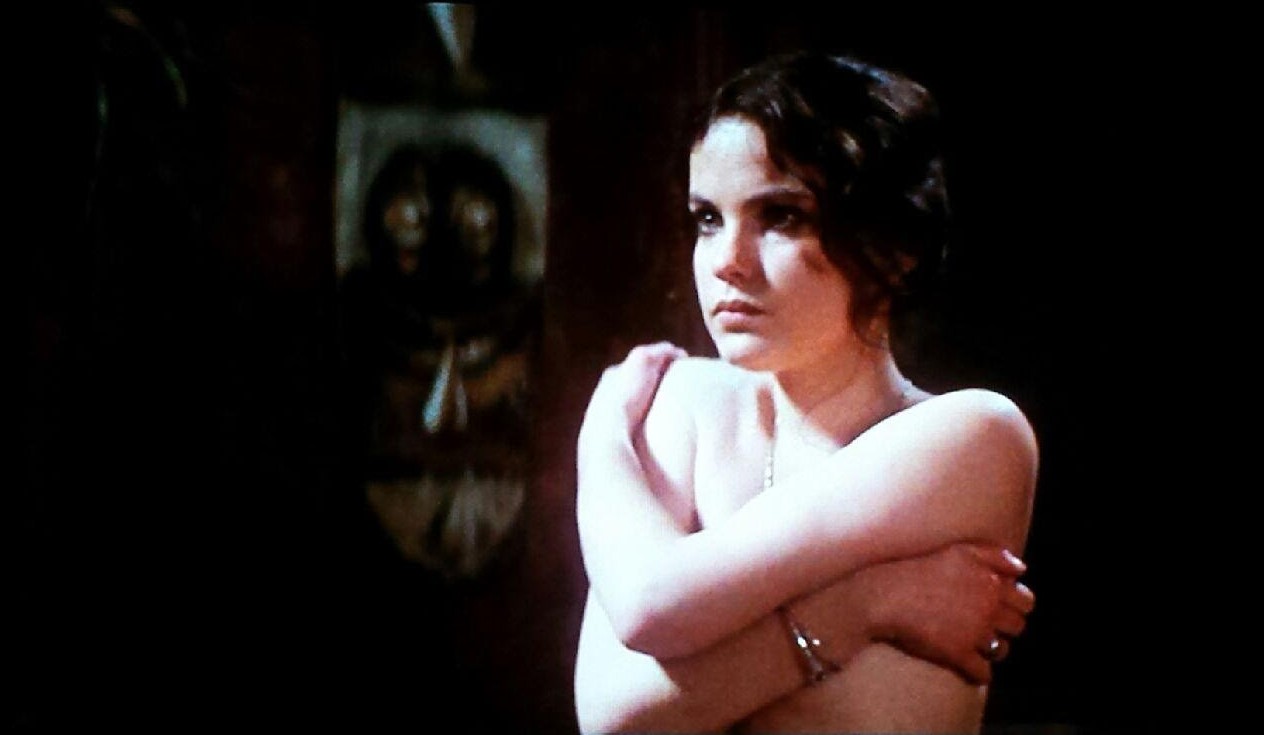 It makes for a rather trashy film. One of the worst aspects is Chantal Countouri's performance. She goes for tough-talking sophistication but only achieves camp. There is also a dull 70s funk score, which at one point hilariously bursts into Aussie pop band Sherbet singing "Angie, have you made your choice?" as Sigrid Thornton poses nude on a beach.
In the US, the film was retitled The Day After Halloween (The Night After Halloween on video) to cash-in on the popularity of John Carpenter's hit Halloween (1978). It should be pointed out the film has no connection to Carpenter's film nor is it even set on November 2nd. For that matter, despite its relative focus on the stalker elements, Snapshot is only a partial thriller and certainly a misleading stretch to try and sell as a slasher film.
Australian director Simon Wincer made a number of other genre films, including the fascinating Harlequin (1980) about an enigmatic magician, the android boy film D.A.R.Y.L. (1985), the Cyberpunk biker film Harley Davidson and the Marlboro Man (1991) and the comic-book superhero adaptation The Phantom (1996).
Screenwriter Everett de Roche has written a number of other Australian genre films including the excellent Nature's Revenge film Long Weekend (1978), Patrick (1978) about a psychic coma patient, Simon Wincer's Harlequin, the psycho-thriller Roadgames (1981), the killer boar film Razorback (1984), the killer chimpanzee film Link (1986), the Aboriginal children's fantasy Frog Dreaming/The Quest (1986), the psycho-thriller Heart of Midnight (1988), the ghost story Visitors (2003), the Backwoods Brutality film Storm Warning (2007), the remake of Long Weekend (2008) and Nine Miles Down (2009) about a mineshaft that drills down to Hell.
---
Trailer here
---