aka Witchery; Witching Hour
---
Crew
Director – Janet Greek, Screenplay – Tracy Tormé, Producers – Brian Russell & Joe Wizan, Photography – Adam Greenberg, Music – Basil Pouledoris, Special Effects Supervisors – Burt Dalton, William Klinger & Pat Lee, Makeup Effects – Rick Stratton, Production Design – Rodger Maus. Production Company – Wizan Film Properties/Indian Neck Entertainment.
Cast
Timothy Daly (Jeff Mills), Kelly Preston (Miranda Reed), Rick Rossovich (Derek Clayton), Audra Lindley (Mrs White), Cary-Hiroyuki Tagawa (Lieutenant Lee), Diana Bellamy (Grace Woods)
---
Plot
Attorney Jeff Mills comes out of a club to see a guy threatening a girl with a knife and intervenes. The girl, Miranda Reed, has no home so Jeff offers to let her to stay at his place. As the two become lovers, Jeff learns that Miranda has escaped from the clutches of a Satanic coven and that the coven want her back as a sacrifice at the winter solstice tomorrow night. She must come to them of her own free will and the coven now try and force her to do so, using sorcery to taunt and terrify the two of them.
---
Spellbinder was the first film script of Tracy Tormé. Tormé, the son of musician/actor Mel Tormé, first made his name on Star Trek: The Next Generation (1987-94) with several scripts that became fan favourites and briefly as a story editor for the first two seasons of the series. He has continued a genre interest with the likes of the tv mini-series Intruders (1992) and the film Fire in the Sky (1993), both about alien abductions and UFO phenomena, and went onto create the alternate world-jumping tv series Sliders (1995-2000) and the fine Odyssey 5 (2002-4). He also originally developed the script for and acts as executive producer on I Am Legend (2007).
Spellbinder, also known variously as Witching Hour and Witchery, reads much like another entry in the spate of mid-80s low-budget usually direct-to-video supernatural thrillers – the Witchcraft series, Witchboard (1986) and sequels, the various Amityville films. In terms of its plot, Spellbinder could easily pass for a routine tv movie – the script even seems paced to the commercial breaks. However, while never travelling too far beyond the conventions of this subgenre, Spellbinder is slickly made and enjoyable.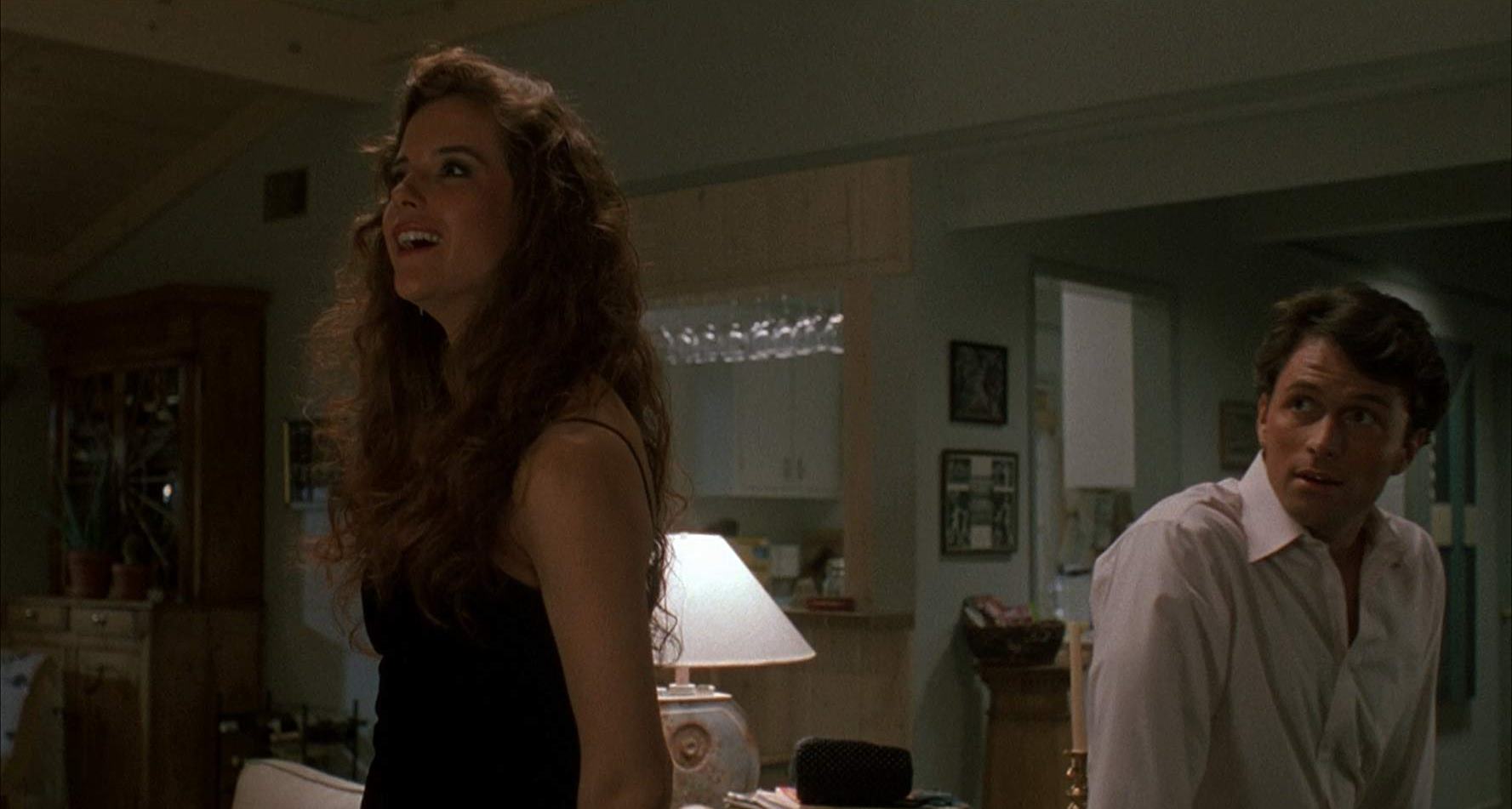 The film builds with slow effect. Kelly Preston, a bubbly bimbo blonde in films like Mischief (1985), Secret Admirer (1985) and Twins (1988) and Mrs John Travolta the rest of the time, is effectively cast. Her cuddly cute looks manage to suggest both the vulnerable and the otherworldly at once.
The film soon erupts in a number of striking images – a horde of faces crowding against a window physically warping it out of shape before breaking it entirely; all the furniture in the house being stacked in defiance of gravity, books being piled on one another in an arch that reaches to the ceiling; the sequence where Audra Lindley comes into Timothy Daly's office, taunting him by mentioning how she dug his mother's bones up and used them in a ceremony, before deliberately tearing her hair out, clawing her own face and running out of his office in hysterics. The ending is a direct steal from The Wicker Man (1973) and is something that one could see coming. Nevertheless, there is a further effective twist on that that has the whole cycle starting all over again.
---
---