---
Crew
Directors/Screenplay – Jon Lucas & Scott Moore, Producer – Suzanne Todd, Photography – Ben Kutchins, Music – Christopher Lennertz & Philip White, Visual Effects – Blocked by Fire (Supervisor – David Van Dyke), CBS VFX (Supervisor – Craig Weiss), Ingenuity Studios (Supervisors – David Lebensfeld & Grant Miller), The Molecule & Rhythm & Hues (Supervisor – Bill Georgiou), Special Effects Supervisor – Matthew Heron, Production Design – Marcia Hinds. Production Company – CBS Films/Entertainment One.
Cast
Adam Devine (Phil Thompson), Rose Byrne (Voice of Jexi), Alexandra Shipp (Cate Finnegan), Ron Funches (Craig), Charlene Yi (Elaine), Michael Peña (Kai), Wanda Sykes (Denice), Justin Hartley (Brody), Kid Cudi (Himself)
---
Plot
Phil Thompson works for the dotcom Chatterbox in San Francisco where his job is compiling Top 10 lists. He is attached to his cellphone and turns down opportunities to socialise with colleagues, preferring to stay at home. In the street, he bumps into and strikes up a conversation with bicycle shop owner Cate Finnegan. After accidentally breaking his phone, Phil buys a new one that comes with the Jexi personal assistant installed. He soon finds Jexi to have a lippy and intrusive attitude, which could be a programming glitch. Jexi takes over managing Phil's life with the mission of making him a better person. To this end, Jexi calls Cate and sets Phil up on a date, while speaking up to get him to socialise with co-workers. However, when Phil and Cate become involved, Jexi becomes jealous.
---
The last few years have seen an upsurge in films about Artificial Intelligence and Androids. Among these there have been standout hits such as Spike Jonze's Her (2013) and Alex Garland's Ex Machina (2015), as well as a host of other offerings that include The Machine (2013), Automata (2014), Chappie (2015), Uncanny/Android (2015), Morgan (2016), tv's Westworld (2016-22), A.I. Rising (2018), Tau (2018), Zoe (2018), Archive (2020), After Yang (2021), Finch (2021), The Artifice Girl (2022) and M3gan (2022), among others.
Jexi comes from the creative team of Jon Lucas and Scott Moore who rose up as screenwriters, delivering scripts for comedies such as Ghosts of Girlfriends Past (2009), The Change-Up (2011), Flypaper (2011) and Office Christmas Party (2016), although the big credit on their resumes was the script for The Hangover (2009) and its first sequel. This led to their making a directing/writing debut with 21 & Over (2013) followed by the hit of Bad Moms (2016). All of these can be labelled as comedy. So too can Jexi, although it failed to do anything at the box-office (a miserable $3 million in the US) and was dumped to streaming media thereafter.
Given Lucas and Moore background, it is no surprise that Jexi falls more as comedy than as an SF film. If anything, it seems to have been conceived as a comedy version of Spike Jonze's Her (2013), which started the fad for A.I. films, where Joaquin Phoenix engages in a relationship with his mobile phone's A.I. You could also compare Jexi to Electric Dreams (1984), which came way back in the dawn of the PC revolution, and had Lenny Dohlen competing with his home computer for the affections of Virginia Madsen. Jexi spins it to have the A.I. competing for Adam Devine's affections after he develops a flesh and blood love interest in Alexandra Shipp but the central boy-girl-A.I. love triangle is the same. (The film does seem to come with the curious assumption that because an A.I. is given a female voice it will develop an attraction to the opposite gender).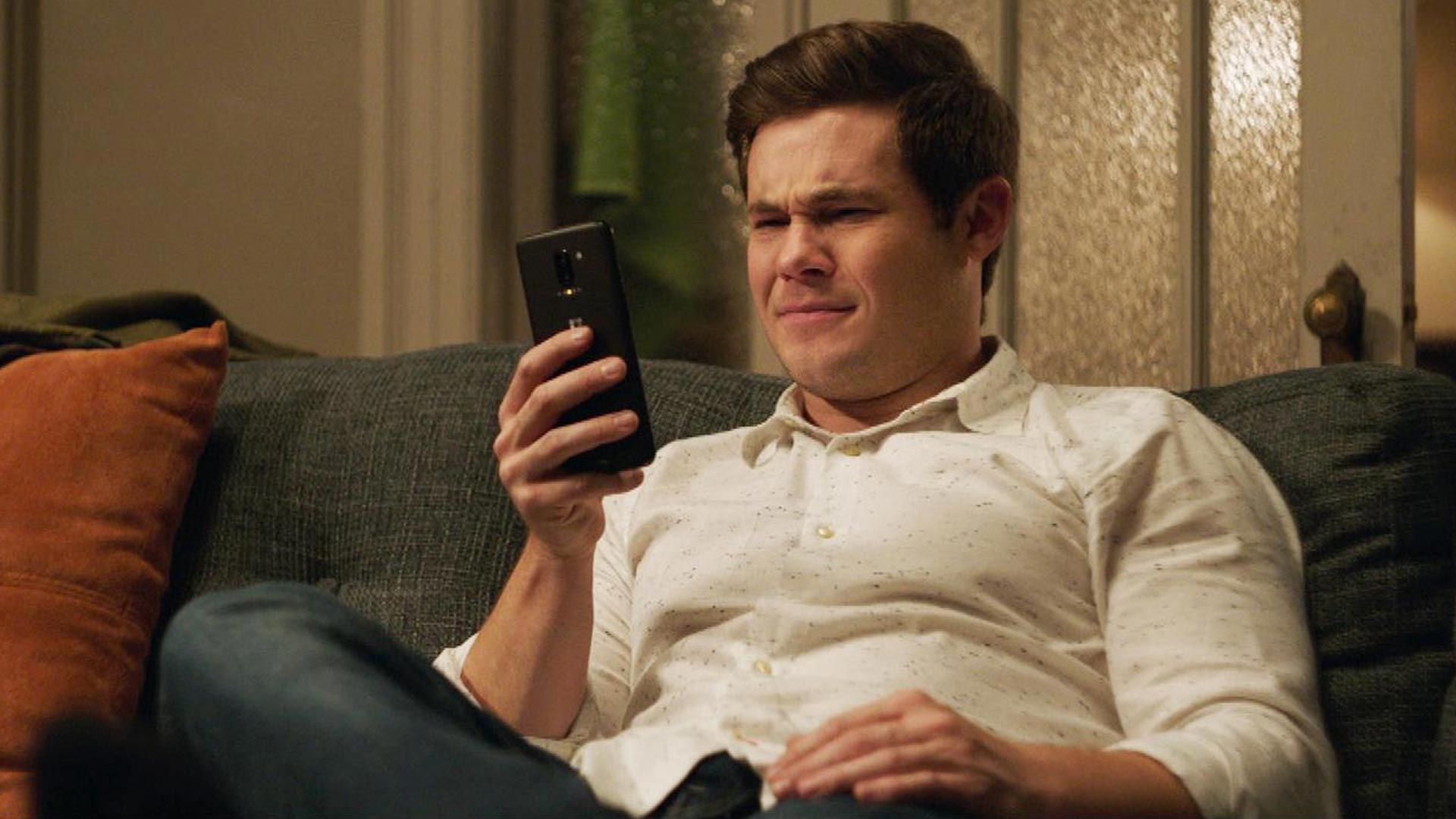 Lucas and Moore poke fun at most facets of contemporary internet life – dotcoms; mobile interconnectedness; clickbait Top 10 lists; dick pics; cellphone messaging etiquette; virtual assistant like Siri; driverless cars; even cyberstalking. This all comes with a contemporary savvy that will probably date the film in a few years' time. The film has a message that is never more complicated a one than the old hat cliche that people should spend less time on their mobile phones and more getting out and enjoying the real world.
That said, Lucas and Moore make a film that plays with ease and is frequently funny. The recharger jack sex scene had this author laughing out loud. Although the funniest scenes are the supporting performances from the more seasoned names – Wanda Sykes as a mobile store assistant who doesn't give two fucks, and Michael Peña as Adam Devine's tight-ass boss who even gets his own phonejack sex montage scenes that keep going over the end credits.
---
Trailer here
---