---
Crew
Director – Luke Greenfield, Screenplay – Tom Brady & Rob Schneider, Story – Brady, Producers – Barry Bernardi, Carr D'Angelo & Todd Garner, Photography – Peter Lyons Collister, Music – Teddy Castellucci, Music Supervisor – Michael Dilbeck, Visual Effects – Manex Visual Effects (Supervisor – David Jones), Special Effects Supervisor – Roy Arbogast, Makeup Effects – KNB EFX Group Inc (Supervisors – Howard Berger, Robert Kurtzman, Christopher Nelson & Greg Nicotero), Production Design – Alan Au. Production Company – Revolution Studios/Happy Madison.
Cast
Rob Schneider (Marvin Mange), Colleen Haskell (Rianna 'Hummingbird' Holmes), John C. McGinley (Sergeant Doug Sisk), Guy Torry (Miles), Louis Lombardi (Fatty), Michael Caton (Dr Wilder), Edward Asner (Chief Marion Wilson)
---
Plot
Marvin Mange is a loser in all ways – he works as an evidence room clerk, having failed the police officer's entrance course four times. Following a car crash, he is taken by the scientist Dr Wilder while still unconscious and pieced back together using various animal parts. In trying to return to normal life afterwards, Marvin now finds that the animal parts give him amazing abilities but also have a habit of manifesting their respective behaviours at the most inopportune moments.
---
It is no particular surprise that the end credits reveal that The Animal was Executive Produced by Adam Sandler. Indeed, Adam Sandler even turns up towards the end of the film as part of the mob and still in his persona from Little Nicky (2000). The Animal also trades in a good deal of the same lowest common denominator vulgarity that has become associated with Sandler's movies. Indeed, The Animal star Rob Schneider has appeared in all of Adam Sandler's major films – The Waterboy (1998), Big Daddy (1999), Little Nicky, 50 First Dates (2004), The Longest Yard (2005), Click (2006), I Now Pronounce You Chuck and Larry (2007), Bedtime Stories (2008), You Don't Mess With the Zohan (2008), Grown Ups (2010), The Ridiculous 6 (2015) and Sandy Wexler (2017). All of Rob Schneider's starring efforts, Deuce Bigelow, Male Gigolo (1999) and sequel and the subsequent The Hot Chick (2002) and The Benchwarmers (2006), were also produced by Adam Sandler, where Schneider seems to be being groomed by Sandler to take over the No 2 spot in this particular niche market of the vulgarity comedy.
You never accuse The Animal of being a one-gag film but it does play out on a single premise – that of Rob Schneider exhibiting various animal behaviours. Thus he chases cats, leaps to catch a frisbee in his mouth, sniffs out a condom of heroin hidden up a man's ass at the airport, saves a drowning boy like a performing seal, lusts after a goat in heat and so on. This is presented on a fairly vulgar level with many jokes about farts, gross-eating habits, marking territory with urine and unwanted erections. At least, unlike much of Adam Sandler's work, there is an amiable inoffensiveness to it and it passes genially without ever engaging the brain.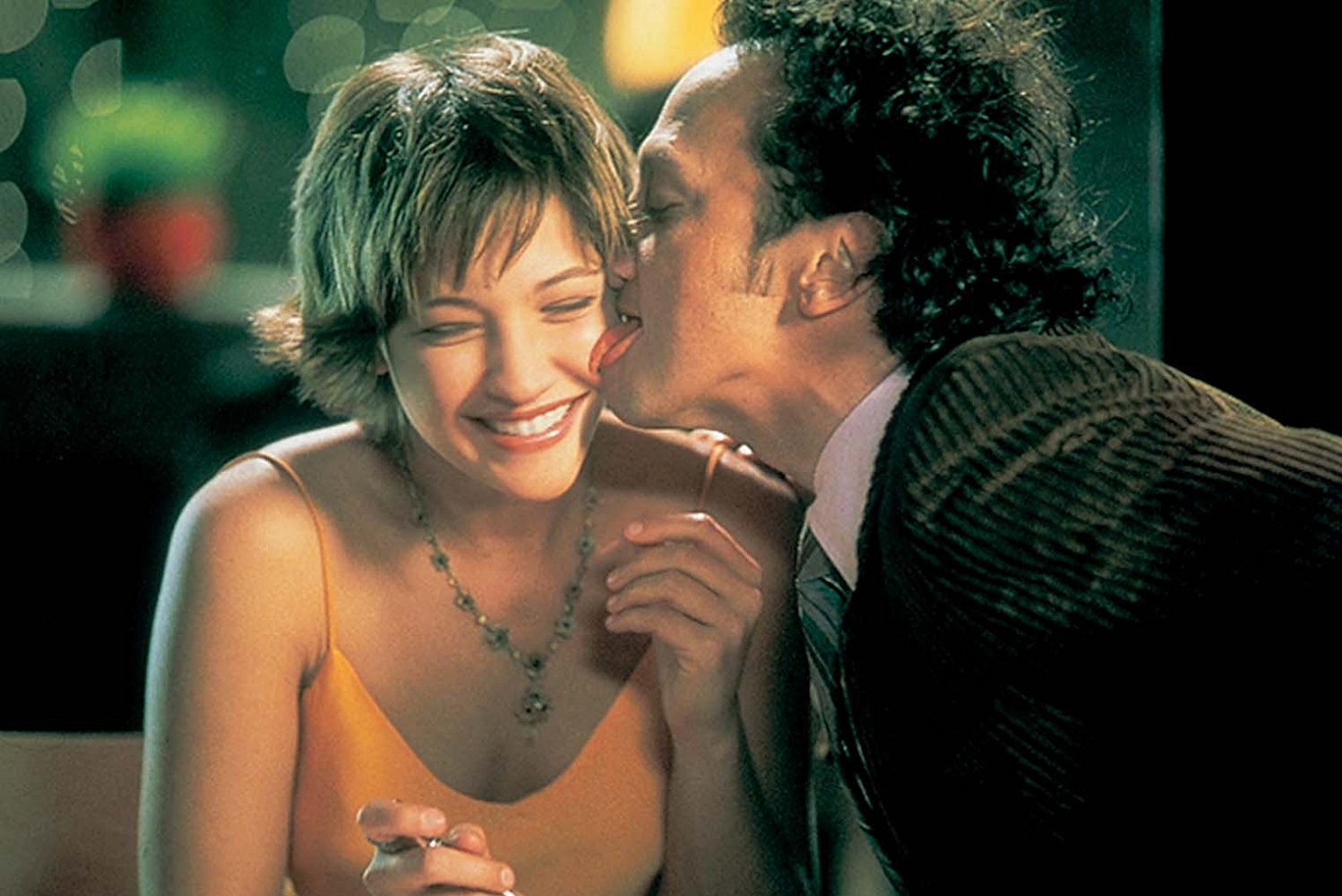 What is perhaps more irritating is how ill-thought out the premise is. The Animal is a film that is clearly not taking the science presented seriously – but even so it does not seem to realise that the reasons that cats and dogs can climb, leap and run like they do is because of their musculature to body-mass ratio, and that a seal swims like it does because of its bodyshape and flippers, none of which Rob Schneider ever seems to exhibit.
In the last twenty minutes, the film tries to throw in a sinister mystery and has Rob Schneider wrongly hunted as a wild animal. After vying through most of the supporting cast as suspects, the mystery is wrapped up with amazing casualness, almost as an afterthought, and one that in its choice of guilty party seems to then forget about the sinister aspects exhibited. The heroine of the show is played by Colleen Haskell, previously one of the contenders on the first season of Survivor (2000– ). Haskell is not much of an actress but she does radiate a freeness and a naturalism that effectively suggests a 90s flower child.
---
---