---
USA. 1996.
Crew
Director – Norberto Barba, Screenplay – David L. Corley, Based on the Novel Weapon by Robert Mason, Producers – Joseph Newton Cohen & John Flock, Photography – Christopher Walling, Music – Christopher Franke, Digital Visual Effects – Cinesite (Supervisor – Brad Kuehn), Special Effects Supervisor – Federico Farfan, Robotic/Makeup Effects – Image Animation (Designer – Gary J. Tunnicliffe), Production Design – Markus Canter. Production Company – Triumph Films/Orpheus Films/Van Peebles Films.
Cast
Mario Van Peebles (Solo), William Sadler (Colonel Frank Madden), Adrien Brody (Dr Bill Stewart), Barry Corbin (General Clyde Haynes), Abraham Verduzco (Miguel), Seidy Lopez (Agela)
---
Plot
The military android Solo is sent into action to blow up a South American rebel airstrip. However, it refuses to detonate the explosives because its programming to protect innocent lives prevents it from killing the enslaved peasant labour as well. The military demand that Solo be reprogrammed. Realising that this countermands its self-protection imperative, Solo escapes and seeks refuge among the peasants. Pursued by the ruthless and out-of-control Colonel Madden, it helps the natives stand up to their rebel enslavers while also discovering what it means to be human.
---
This is a thoroughly routine variation on the standard cyborg/android amok/discovering humanity story that emerged in the late 1980s/early 90s after successes such as The Terminator (1984) and RoboCop (1987). (For a more detailed listing see Films About Androids).
Solo contains no distinction or believability over any other film in the genre. The only minor points of note is that it has a larger budget than the average effort in this subgenre, which allows a higher degree of onscreen action carnage than usual, and that, reversing the trend of other films such as Eve of Destruction (1991) and Project Shadowchaser (1992) and sequels, the amok military android is actually the hero rather than the central threat of the film. A somewhat more convincing version of the same plot arc was conducted a couple of years later with the much bigger-budgeted Soldier (1998).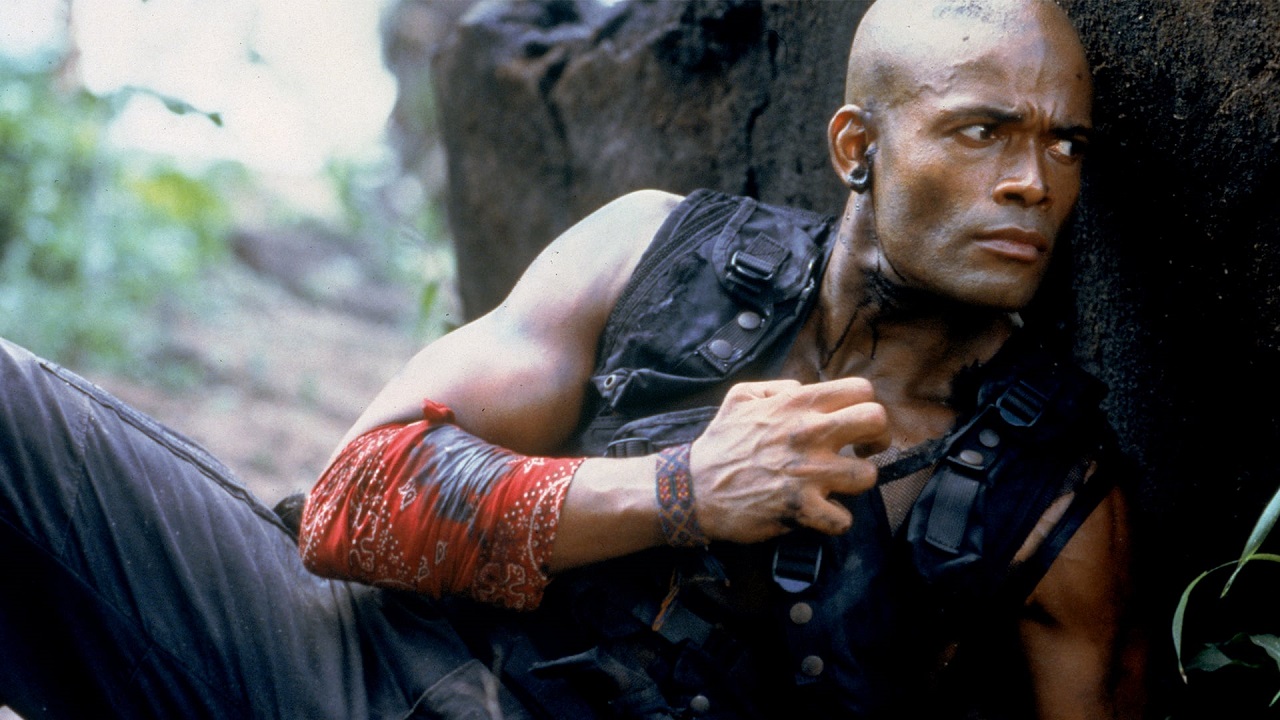 The part of the blank emotionless android seems appropriately suited to Mario Van Peebles' minimal acting talents – the scenes of he discovering his humanity are terribly mawkish. William Sadler gets into the villainous role with considerable relish, although the script fails to offer any real motivation for his obsessive and out-of-control behaviour. A then-unknown Adrien Brody also turns up as the android's creator.
This was the second of two films directed by Norberto Barba, following the revenge film Blue Tiger (1994). Elsewhere, Barba has worked extensively as a director of episdic tv, including as a producer on several of the various incarnations of Law and Order.
---
Trailer here
---