---
Crew
Director – Steve Miner, Screenplay – Matt Greenberg & Robert Zappia, Story – Robert Zappia, Producer – Paul Freeman, Photography – Daryn Okada, Music – John Ottman, Additional Music – Marco Beltrami, Visual Effects Supervisor – Brian Jennings, Digital Effects – Digital Firepower (Supervisor – Charles Darby), OCS/Freeze Frame/Pixel Magic (Supervisor – Raymond McIntyre Jr) & Rainmaker Digital Pictures Digiscope, Special Effects Supervisor – John Hartigan, Makeup Effects – Jeff Himmel, James MacKinnon & Thomas E. Surprenant, Production Design – John Willett. Production Company – Nightfall/Dimension Pictures.
Cast
Jamie Lee Curtis (Laurie Strode/Keri Tate), Chris Durand (Michael Myers), Josh Hartnett (John Tate), Adam Arkin (Will Brennan), Michelle Williams (Molly), LL Cool J (Ronny), Adam Hann-Byrd (Charlie), Jodi Lyn O'Keefe (Sarah), Janet Leigh (Norma)
---
Plot
It is twenty years after Laurie Strode was attacked by her brother Michael Myers on Halloween in Haddonfield, Illinois. Laurie has faked her own death and now lives under the identity of Keri Tate where she is the headmistress of a private school in Summer Glen, California. What happened in 1978 still haunts Laurie and she has an alcohol problem and is overly protective of her son John. Now Michael Myers finds where she is and comes to the school after her.
---
By any other name, Halloween H20: Twenty Years Later is Halloween 7. Why it received such a dorky retitling is a puzzle. One can understand the subtitle Twenty Years Later as the film was made to commemorate the twentieth anniversary of Halloween (1978). However, the H20 bit causes more confusion than it does clarification. At first glance, you think it is referring to the chemical symbol for water and that maybe that the film has had the potentially interesting idea of locating the series at sea, perhaps in a canny attempt to ripoff the recent runaway success Titanic (1997). Or that maybe the series decided to skip fourteen sequels and name this Halloween 20. Whatever the case, it is a decision on the part of the marketing department that causes more confusion than it does clarification.
Halloween's 4-6 fairly much sucked. Halloween H20: Twenty Years Later at least gives the impression of attempting to be a better film. It ignores all the other sequels since at least Halloween II (1981), particularly the ones that have Laurie Strode killed off and various of her children surviving and being stalked by Michael Myers. This one has the seal of approval as a serious Halloween film by bringing back Jamie Lee Curtis, who swore off doing horror films after Halloween II. She has also brought along with her her mother Janet Leigh, who was the original slasher movie victim in Psycho (1960). Plus the film also has as executive producer Kevin Williamson who essentially created the modern 90s genre in-referential slasher film with Scream (1996), a large part of which referred to Halloween.
The director on board is Steve Miner, a frequent genre dabbler who has racked up some B-budget horror movie experience as the director of Friday the 13th Part 2 (1981), Friday the 13th Part III in 3D (1982) and House (1986). None of which were terribly promising but Miner since matured somewhat as a genre director with the likes of the fine Warlock (1989) and the at least proficient Forever Young (1992), as well as the subsequent genre likes of Lake Placid (1999) and remake of Day of the Dead (2008).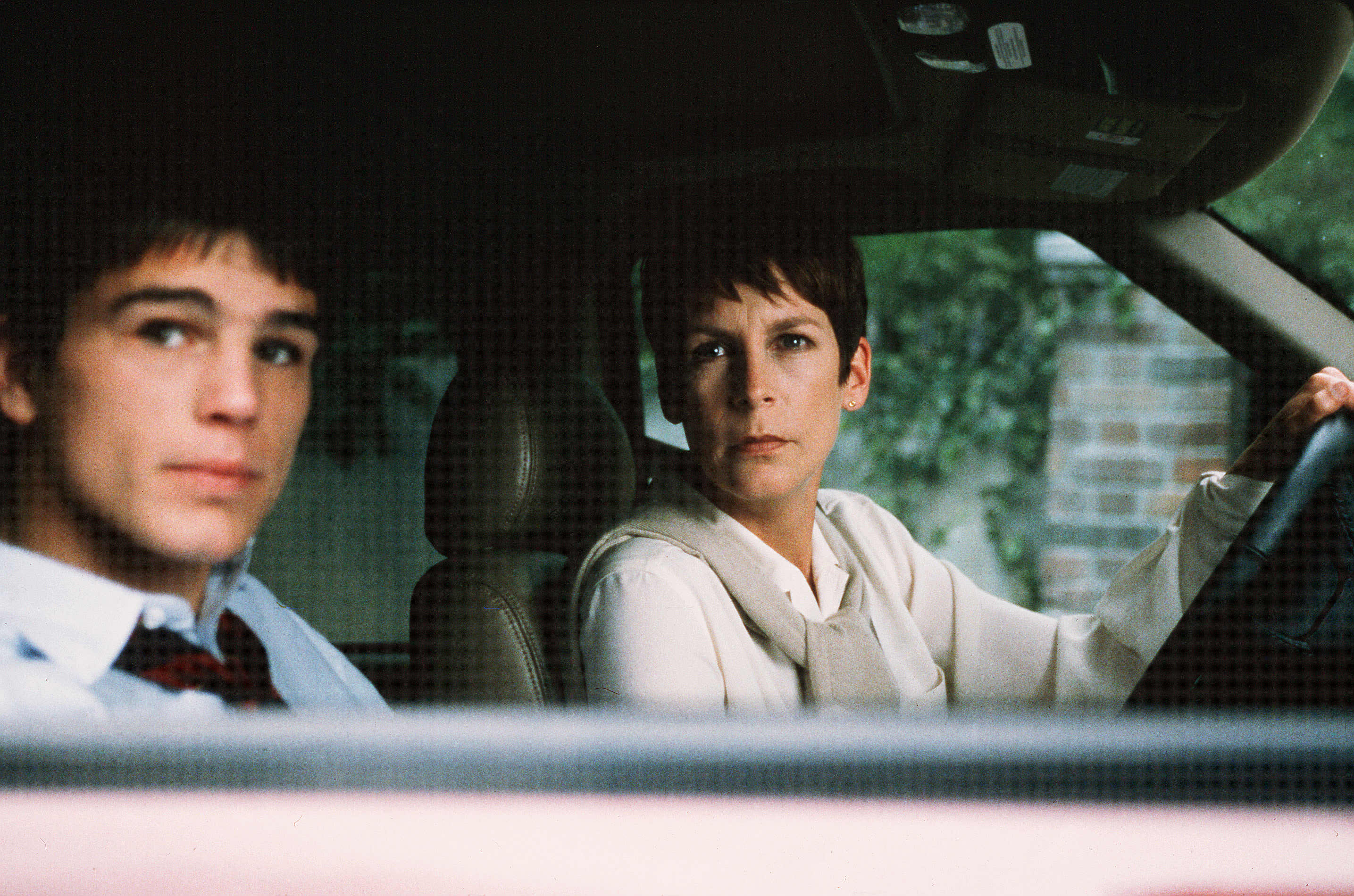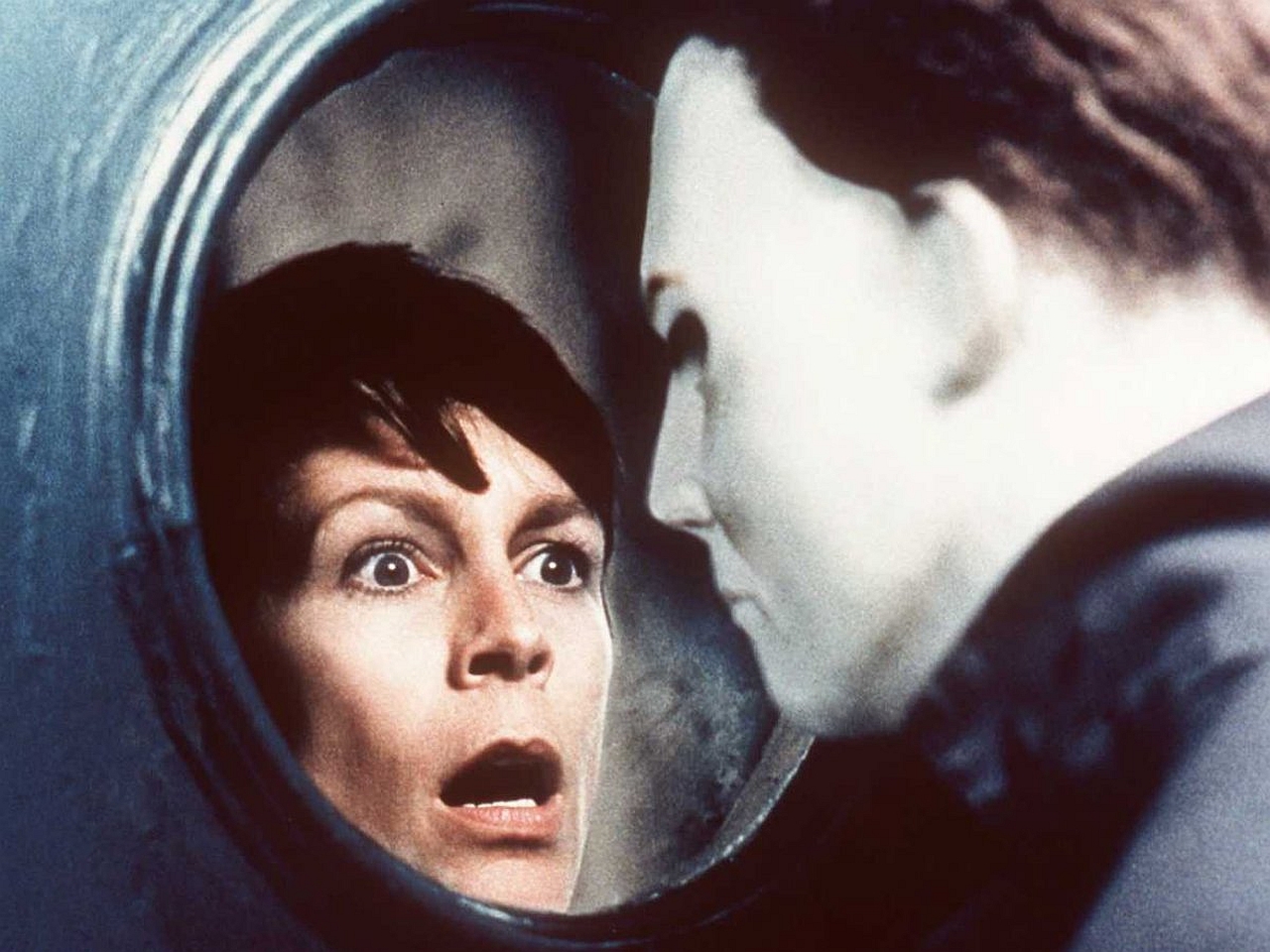 Steve Miner does a fair to reasonable job of racking up the suspense. There is far more gore and fake red herring jumps that John Carpenter ever had – indeed, Halloween H20 seems more like a Friday the 13th sequel than a Halloween sequel. The one major change is that Jamie Lee Curtis has been given much more of a feminist updating – Michael Myers gets so much abuse heaped on him that you actually end up feeling sorry for him. For all that, Halloween H20 is never more than competently routine. It is better than the last few sequels but nothing to write home about. Somehow with Jamie Lee Curtis seeing fit to make a return to the series and the horror genre after vowing she never would, one expected something more.
In the interesting trivia department, one can spot a surprising number of future genre directors listed on the credits – the score is by John Ottman, who would later direct his own slasher sequel, Urban Legends: Final Cut (2000), and the editor is Patrick Lussier who would later direct The Prophecy III: The Ascent (2000), Dracula 2000 (2000) and sequels and My Bloody Valentine (2009). The cast also features Josh Hartnett and Michelle Williams, both before their names would ascend to greater recognition.
The other Halloween films are: Halloween (1978), Halloween II (1981), Halloween 4: The Return of Michael Myers (1988), Halloween 5 (1989), Halloween: The Curse of Michael Myers (1995) and Halloween: Resurrection (2002). Halloween (2007) was a remake of the original film, which in turn has produced a sequel with Halloween II (2009) and a further announced Halloween III (2013). Halloween III: Season of the Witch (1982) is unrelated to the Michael Myers saga. Halloween (2018) was a further sequel from Blumhouse, which was followed by Halloween Kills (2021) and Halloween Ends (2022), both featuring a return performance from Jamie Lee Curtis. Halloween: The Inside Story (2010) is a documentary about the making of the series.
---
---