---
Crew
Director – Joe Chappelle, Screenplay – Daniel Farrands, Producer – Paul Freeman, Photography – Billy Dickson, Additional Photography – Tom Calloway, Music – Alan Howarth, Halloween Theme – John Carpenter, Special Effects Supervisor – Larry Fioritto, Makeup Effects – Magical Media Industries Inc (Designer/Supervisor – John Buechler), Additional Makeup Effects – Image Animation (Supervisor – Gary J. Tunicliffe), Production Design – Bryan Ryman. Production Company – Nightfall Productions.
Cast
Marianne Hagan (Kara Strode), Paul Stephen Rudd (Tommy Doyle), Donald Pleasence (Dr Sam Loomis), George P. Wilbur (The Shape/Michael Myers), J.C. Brandy (Jamie Lloyd), Kim Darby (Debra Strode), Bradford English (John Strode), Mitchell Ryan (Dr Terence Wynn), Devin Gardner (Danny Strode), Keith Bogart (Tim Strode), Mariah O'Brien (Beth), Janice Knickrehm (Mrs Blankenship)
---
Plot
Michael Myers returns to Haddonfield on Halloween night where he stalks Laurie Strode's cousin Kara and her family who have moved into the old Myers house. Kara's nerdish neighbour Tommy Doyle discovers an abandoned baby and realises that is the last surviving inheritor of the Myers name and that Michael is determined to kill it. As he tries to protect the baby, Tommy discovers that Michael Myers is the incarnation of an ancient druidic personification of evil and is being sought by a group of modern druidic cultists.
---
A strong case could be made that John Carpenter's cult hit Halloween (1978) was a film that shaped the face of the modern horror film. With Halloween, Carpenter set out with no real intent other than to craft a pure rollercoaster ride of jolts and shocks. Halloween's appeal rested as much in John Carpenter's ability to streamline the horror film into a pure shock machine, as it was to take horror out of the shadows of Hammer Gothic and the melodramatic thriller contrivations of Psycho (1960) and its ilk and make it a wholly modern new form. Halloween's influence can be felt through an enormous number of other films from Friday the 13th (1980) and A Nightmare on Elm Street (1984) and their various sequels and imitators, through to the obvious homages in Scream (1996) and sequels.
After the success of Halloween, Carpenter oversaw the obligatory Halloween II (1981) but then with Halloween III: Season of the Witch (1982) tried to use the Halloween name to kick off an original, unlinked anthology series. That was an idea that promptly went nowhere due to poor box-office returns. Carpenter then sold out interest in the franchise and Halloween IV: The Return of Michael Meyers (1988) and Halloween 5 (1989) made a predictable return to The Shape/Michael Myers saga.
By the time of Halloween: The Curse of Michael Myers, the fifth sequel to Halloween, a sense of thorough pointlessness hangs over the series. What stood Halloween above the mostly worthless run of slasher film imitators – the Friday the 13th films being a perfect example – was the seat-edge directorial grip with which it was crafted. Sadly, what made Halloween work is a lesson that almost no slasher film succeeded in learning, with almost all substituting potpourris of gory despatches and a line-up of faceless teen victims over the creation of suspense and characters that one could give a damn about. Even more sadly, this is a lesson that all of the Halloween sequels have even failed to learn from the source they owe their own name to.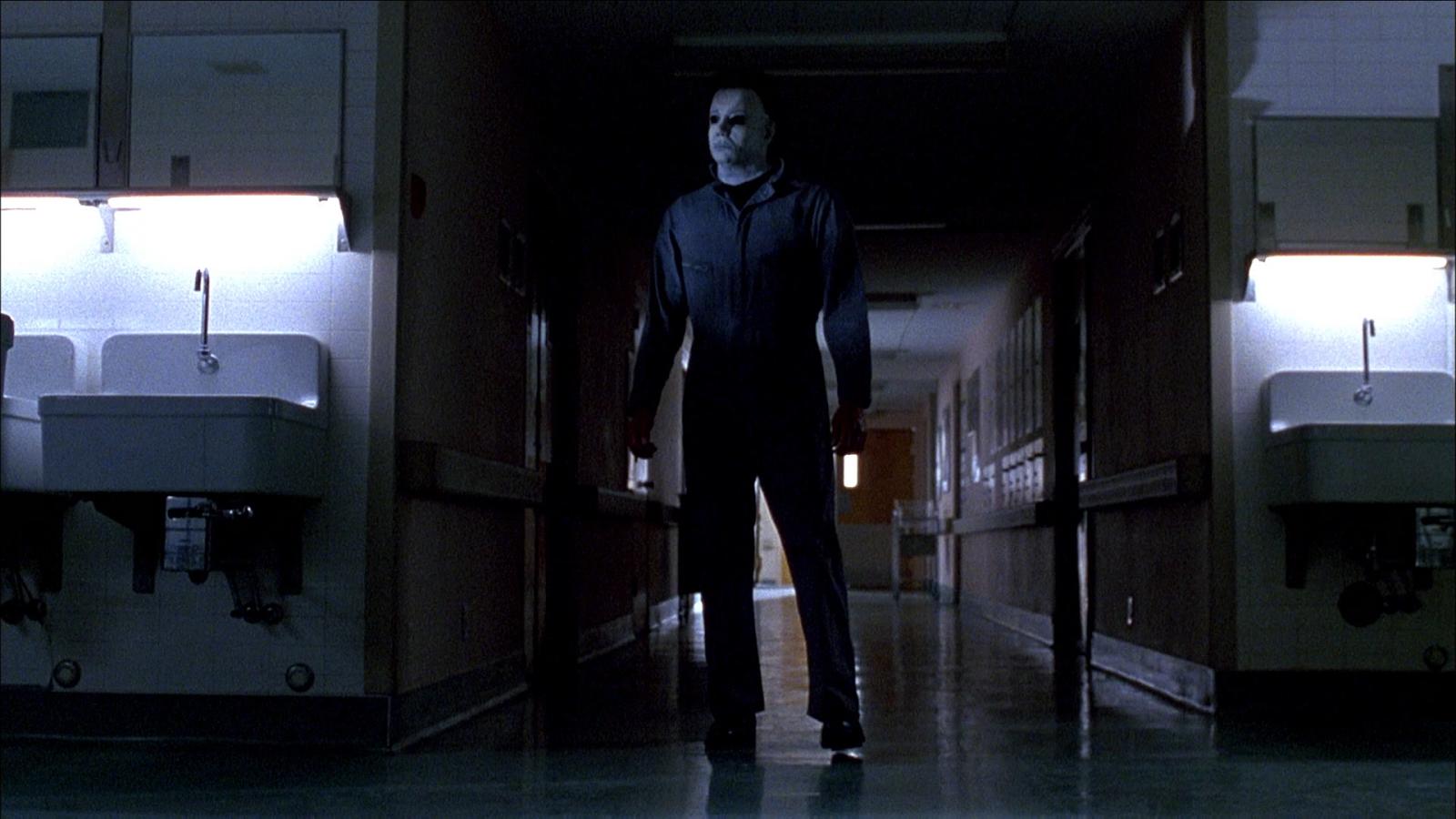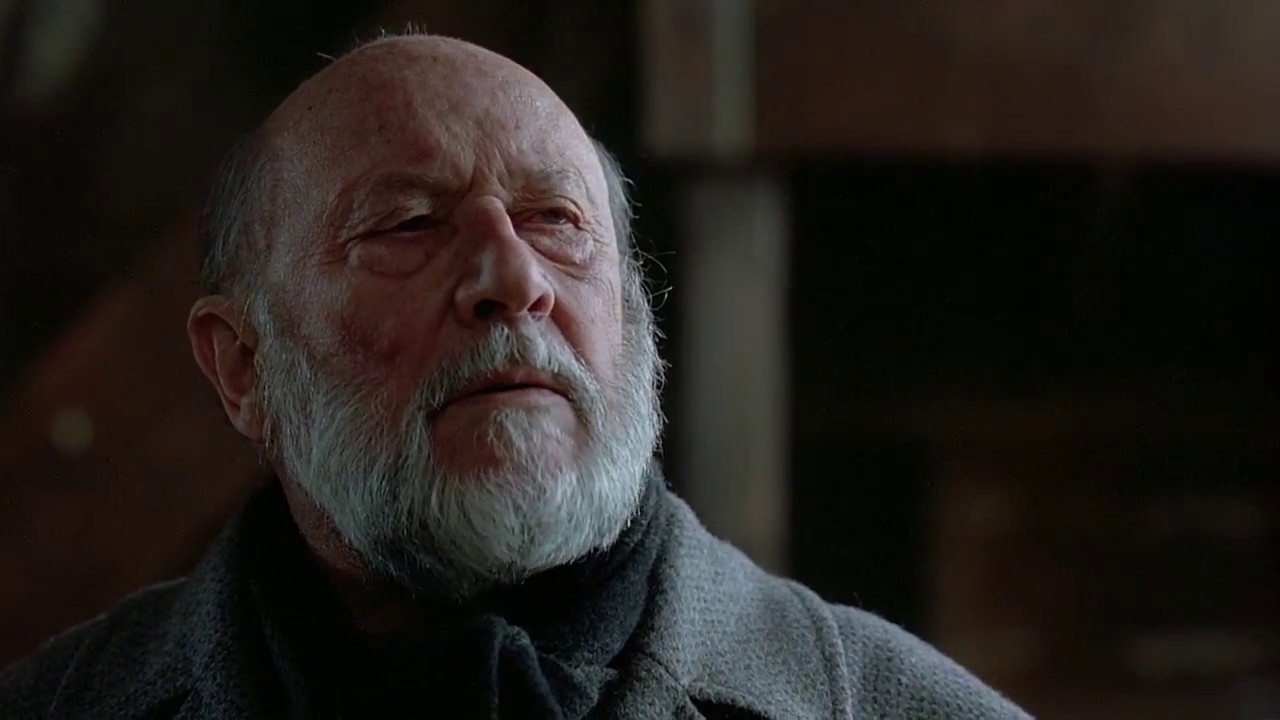 There are occasional moments here where director Joe Chappelle seems on the verge of rediscovering some of the style that John Carpenter infused the original with – the there again/gone again pop-up tricks and the spooky peripheral shots with The Shape appearing on the edge of the camera frame or behind people's shoulders. However, these occasional moments are ruined by pointlessly gory payoffs that show the film has no focus beyond the conveyor belt line of splattery novelty deaths served up in the average Friday the 13th sequel. The exercise is disappointingly hollow.
The film is further shot in by a plot that throws in an absurd spin that turns Michael Myers into a druidic avatar of evil incarnate. The explanation for this is murky and sounds just as silly when offered up on screen as it does in description here. Even more ill-explained are a series of subplots that reveal several of the cast members belong to a baby-snatching druidic cult that wants Michael Myers and the last surviving Myers baby. (Why, is never made clear). You could almost argue that the film might be trying to establish some grand attempt to thematically unite itself with the druidic witchcraft plot of the unconnected Halloween III. In truth though, Halloween: The Curse of Michael Myers is shabbily, indifferently plotted and a disgraceful blackening of the eminent name of its original that it bears.
Halloween: The Curse of Michael Myers was the first film of Joe Chappelle who subsequently showed himself as a genre director of some promise. He next went onto the excellent Dean R. Koontz adaptation Phantoms (1998) and then Vlad the Impaler/Dark Prince: The True Story of Dracula (2000) about the historical tyrant who lent horror the name Dracula. Nowadays, Joe Chappelle is a producer, sometimes director on tv shows like CSI: Miami (2002-12), The Wire (2002-8), Fringe (2008-13), Chicago Fire (2012- ) and Manifest (2018-21), although he did return to direct the non-genre film The Pages (2018).
The subsequent Halloween films were: Halloween H20: Twenty Years Later (1999) and Halloween: Resurrection (2002). Halloween (2007) was a remake of the original film, which in turn has produced a sequel with Halloween II (2009). Halloween (2018) was a further sequel from Blumhouse, which was followed by Halloween Kills (2021) and Halloween Ends (2022), both featuring a return performance from Jamie Lee Curtis. Halloween: The Inside Story (2010) is a documentary about the making of the series.
---
---