---
Crew
Director/Screenplay – Rob Zombie, Producers – Maled Akkad, Andy Gould & Rob Zombie, Photography – Brandon Trost, Music – Tyler Bates, Visual Effects – Custom Film Effects (Supervisor – Mark Dornfeld), Special Effects Supervisors – Chris Cline & Bob Vasquez, Makeup Effects – Wayne Toth, Production Design – Garreth Stover. Production Company – Dimension Films.
Cast
Scout Taylor-Compton (Laurie Strode), Tyler Mane (Michael Myers), Malcolm McDowell (Dr Samuel Loomis), Brad Dourif (Sheriff Lee Brackett), Danielle Harris (Annie Brackett), Sheri Moon Zombie (Deborah Myers), Case Vanek (Young Michael Myers), Margot Kidder (Barbara Collier), Brea Grant (Mya Rockwell), Angela Trimbur (Harley David), Dayton Callie (Coroner Hooks), Octavia Spencer (Nurse Daniels), Daniel Roebuck (Big Lou), Jeff Daniel Phillips (Howard), Sylvia Jeffries (Misty Dawn), Howard Hesseman (Uncle Meat), Richard Riehle (Buddy), Silas Weir Mitchell (Chett Johns)
---
Plot
It is two years after the events in Haddonfield on Halloween Night. Laurie Strode now lives with Sheriff Brackett and her best friend Annie but is tormented by nightmares about what happened. At the same time, Dr Loomis is on a talkshow and signing tour with his book about Michael Myers but is being attacked by many for his irresponsible exploitation of the event. Laurie is shocked to read the book and learn that she is Michael Myers' sister Angel. It is not known what has happened to Michael Myers after the morgue van crashed while taking his dead body away. As Halloween approaches again, Michael returns to Haddonfield. Led by visions of his mother who urges him to create a bloodbath so that she can return from the dead, Michael kills everyone that he comes across.
---
Rob Zombie's Halloween (2007) was one of the less liked among the 00s fad for remakes of 1970s/80s horror classics. In this case, the original was John Carpenter's Halloween (1978) – a classic film that reshaped the horror genre and created the slasher film when it came out. Rob Zombie's version felt unnecessary – he was tampering with a classic that should have been left alone.
Moreover, Rob Zombie and John Carpenter's approaches as directors seemed almost at opposite remove. In other films like House of 1000 Corpses (2003) and The Devil's Rejects (2005), Rob Zombie's sympathies lie with the psychopathic killers rather than the victims. His Halloween came overburdened by a half-hour prologue that attempted to create sympathy and motivation for Michael Myers. Similarly, Rob Zombie's style is fractured, intensive and inhabits a psychopathically disturbed headspace, as opposed to Carpenter's, which draws out eerie unbearable suspense and casts characters on a black-and-white divide between virtuous and pure evil. The only people who seemed to like Rob Zombie's Halloween were younger audiences who were unaware of the original, certainly not those who came raised on its status as a classic.
Purportedly, Rob Zombie turned down the offer of directing Halloween II when Dimension Films initially offered it to him. Clearly, he rethought that decision subsequently, making a few comments in the press about wanting to see it done right. I did not particularly like Halloween 2007. What I have to say though is that Halloween II works far better and more satisfying as a slasher entry than the first film. With Halloween, the original was so well known that Rob Zombie was pinned down in terms of what he had to adhere to. The first sequel to the original, also entitled Halloween II (1981), is less well known, is certainly less regarded as a classic. Thus in remaking (?) it, there is almost no onus on Rob Zombie to have to follow this. He almost starts to do so at the outset, paying homage with an extended prologue where Scout Taylor-Compton is taken to the hospital and Michael Myers comes after her, slaughtering his way through the hospital. While this sufficed for the entire plot for Halloween II 1981, Rob Zombie turns it into a dream sequence that takes up the first 24 minutes of Halloween II 2009 and then abandons it and does his own thing.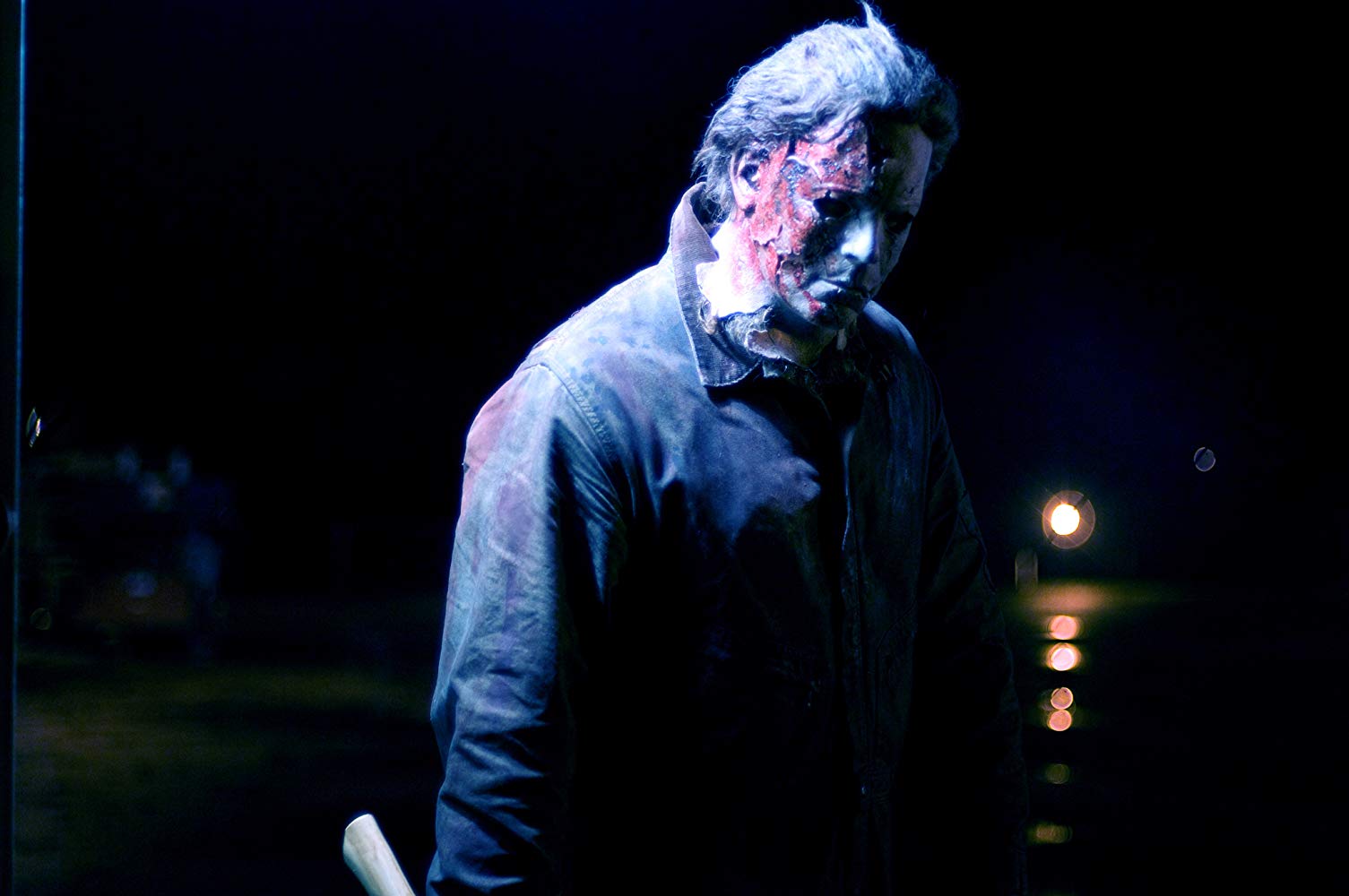 Halloween II is also a far less typical Rob Zombie film. Rob Zombie's films place the focus on empathy with the killer and contempt for their whitebread victims. Having apparently having gotten all of Michael Myers' motivation out of the way the first time around, Halloween II now becomes far more of what we would regard as a traditional slasher film, focused on the lives of a group of ordinary people as a hulking killer progressively slaughtering his way through their numbers. It is Rob Zombie's most conventional horror film to date, if you like. With Halloween II, Zombie certainly generates more in the way of suspense than he did in the original. Although with Rob Zombie, the payoff in his films is always one of gruesome brutality, rather than the eerie suspense that John Carpenter generated. The film opens, for instance, on a series of scenes where we see Scout Taylor-Compton taken to the hospital and being sewn up in grisly detail, followed by the crash of the morgue van where an attendant's head is sawn off.
Rob Zombie certainly grants the characters more development than in all the other Halloween sequels combined. Laurie Strode is credibly portrayed as emotionally burned out by the nightmare she went through, walking on brittle tenterhooks and struggling to deal with it in psychotherapy. While Laurie was sidelined in Halloween 2007, feeling more like an afterthought to what Rob Zombie wanted to do, she becomes much more of a central figure here, indeed claims far more of a standard slasher movie heroine status than Zombie accorded her in the original. It is certainly an edgier Laurie than we have seen before – at one point, she announces in frustration "I've been a good girl all my life – where's it gotten me?" and sets out to find the nearest wild party. Being a Rob Zombie film, you half expect her to next start taking recreational drugs, engage in a gangbang or seek employment as a stripper as way of shake off her good image but Zombie remains surprisingly tame in terms of following through on this. The most radical development is in turning Dr Loomis into a pompous ass who has sleazily exploited the Michael Myers killing in a true-crime book that he is hustling on the talkshow circuit.
One of the more radical moves is having Michael Myers shown without his trademark mask throughout. I made the aside in reviewing the 2007 film that the hulking young Michael Myers we saw there seemed almost to be modelled on Rob Zombie himself; here this seems even more the case where Michael gains a long unruly beard and is seen behind a hood, not unlike an Old Testament prophet – or some of Rob Zombie's stage appearances.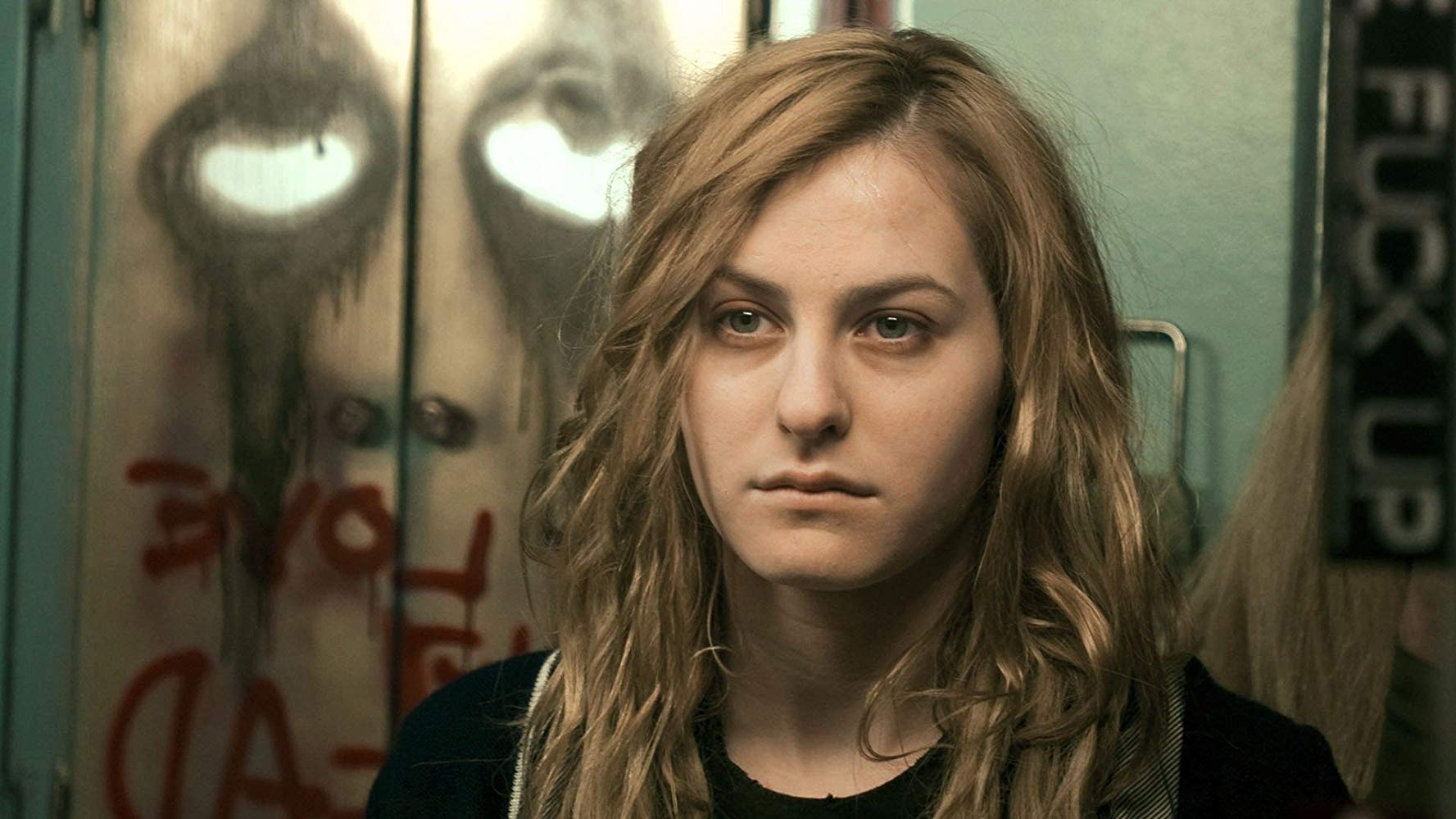 One of the stranger aspects is the winding back in of Rob Zombie's wife Sheri Moon (who has appeared in all of Rob Zombie's films) in a repeat performance as Michael Myers' mother who keeps appearing in visions, along with Michael's child self, urging him on to create a bloodbath in order to bring her back from the dead. One is not sure if this is just a gimmick so that Rob Zombie can wind his wife back into the film or what but it is a bizarre addition to the Halloween mythos. Least of all is the ending, which leaves us unsure whether the visions are real or not with Laurie starting to experience these too by the end of the film.
Rob Zombie slides in the odd slyly amusing aside – like an appearance from Weird Al Yankovic on a tv talkshow discussing the confusions of various Michael Myers:- "Excuse me are we talking about the Austin Powers Michael Myers?" There is also Rob Zombie's characteristic line-up of actors with a genre history, including repeat performances from Brad Dourif and original Halloween sequel heroine Danielle Harris; Caroline Williams, the heroine from The Texas Chainsaw Massacre 2 (1986) as a doctor; Margot Kidder of Superman movies and Black Christmas (1974) fame as Scout Taylor-Compton's therapist; and Daniel Roebuck from numerous B movies as a stripper bar owner.
Elsewhere, Rob Zombie has directed the animated The Haunted World of El Superbeasto (2009), the live-action The Lords of Salem (2012), 31 (2016), 3 from Hell (2019) and The Munsters (2022).
A Halloween III was announced without Rob Zombie but never emerged. Subsequently, there was Halloween (2018), a further sequel from Blumhouse, which was followed by Halloween Kills (2021) and Halloween Ends (2022), both featuring a return performance from Jamie Lee Curtis. Halloween: The Inside Story (2010) is a documentary about the making of the series. The other Halloween films are:- Halloween (1978), Halloween II (1981), Halloween 4: The Return of Michael Myers (1988), Halloween 5 (1989), Halloween: The Curse of Michael Myers (1995), Halloween H20: Twenty Years Later (1998) and Halloween: Resurrection (2002). Halloween III: Season of the Witch (1982) was made as part of the series but is unrelated to the Michael Meyers/Myers saga.
---
---