USA. 2015.
Crew
Director – Lee Toland Krieger, Screenplay – J. Mills Goodloe & Salvador Paskowitz, Producers – Sidney Kimmel, Gary Lucchesi & Tom Rosemberg, Photography – David Lanzenberg, Music – Rob Simonsen, Visual Effects Supervisor- James McQuaide, Visual Effects – Cutting Edge (Supervisor – Rangi Sutton) & Luma Pictures (Supervisor – Vincent Cirelli), Special Effects Supervisor – Paul Benjamin, Production Design – Claude Paré. Production Company – Sidney Kimmel Entertainment/Lakeshore Entertainment/Lionsgate.
Cast
Blake Lively (Adaline Bowman), Michiel Huisman (Ellis Jones), Harrison Ford (William Jones), Ellen Burstyn (Flemming Prescott), Kathy Baker (Connie Jones), Amanda Crew (Kiki Jones), Anthony Ingruber (Young William), Linda Boyd (Regan), Richard Harmon (Tony)
---
Plot
Adaline Bowman was born in 1908. In the 1930s, she was caught in a freak accident when her car spun off the road into icy water and she was frozen alive before being hit by lightning and revived. As a result, she has never aged a day since then. After her unique condition was discovered in the 1960s, she became pursued by FBI agents but managed to elude them and has lived under a succession of false identities. In present-day San Francisco, she works as an archivist preserving books. On New Year's Eve, she meets philanthropist Ellis Jones in an elevator. He is very taken by her and determinedly pursues her to ask her out. She lets her guard down to become involved with him. However, when he takes her home to meet his parents, she is startled to find that his father William was another of her lovers from back in the 1960s.
---
The Age of Adaline seems to be made in the hopes of roping in the same audiences that flocked to David Fincher's The Curious Case of Benjamin Button (2008) a few years earlier. Both are very similarly themed – a large star name cast giving it the feel of a prestige production; a similar theme of someone who does not age in normal ways and their various relationships across the 20th Century of American history; a similarly misty nostalgic and weepily serious tone that seems aimed at Academy Awards voters. The plot has even more similarities to Francis Ford Coppola's Youth Without Youth (2007), which came out around the same time as Benjamin Button and had Tim Roth left unaging after being hit by a lightning bolt.
It took me a long time to get into The Age of Adaline and I am unable to say that it worked for me. Part of it is that feels as though it is made for a different demographic than the one I fall into – the predominantly female audience for weepily romantic films and Nicholas Sparks adaptations and the 50 plus Academy Awards voters set who like their films wistfully nostalgic and accompanied by solemnly serious voiceovers. However, this historically stuffed and mounted presentation is so stultifying that The Age of Adaline rarely ever kicks in as a drama.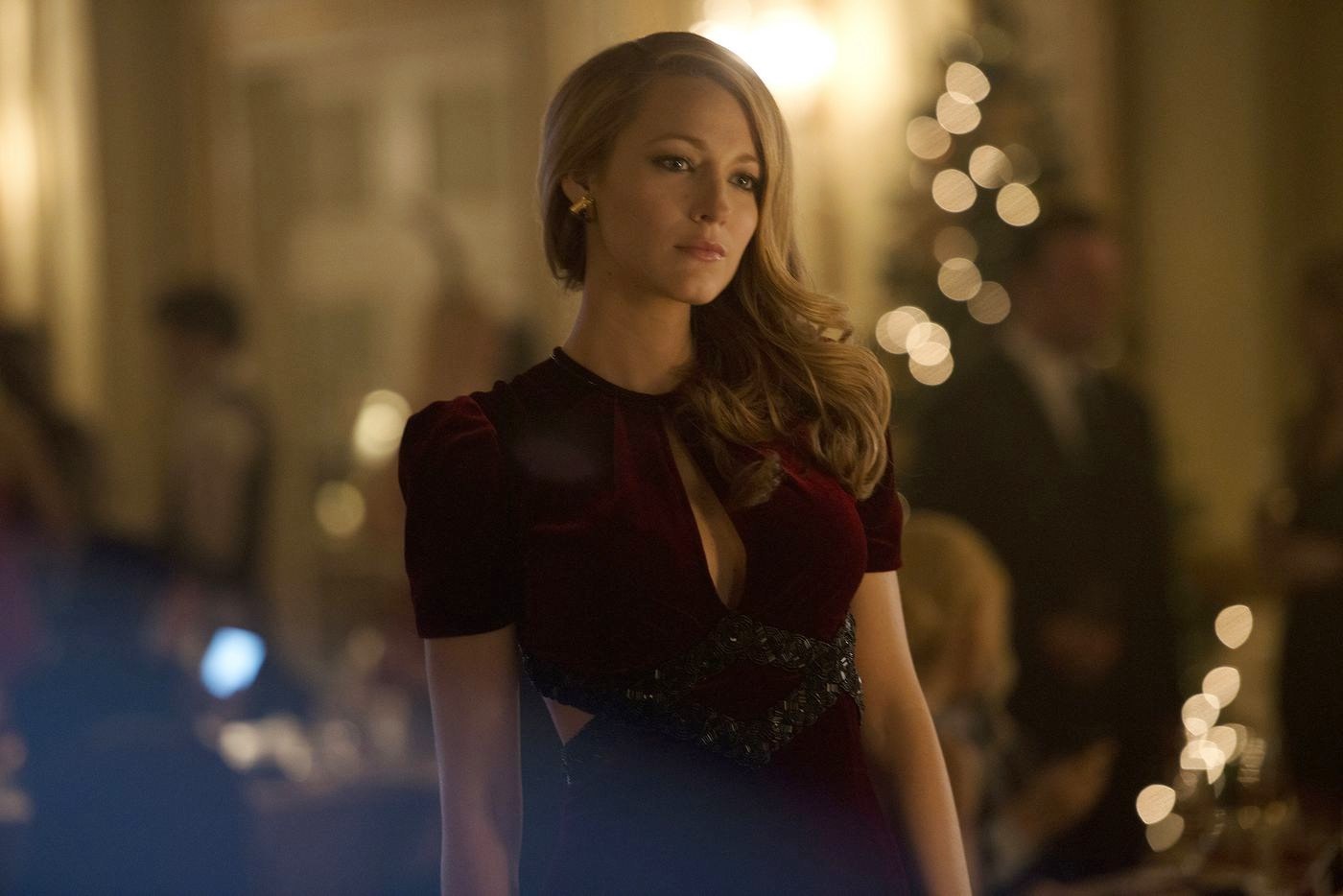 Up until around the two-thirds point when Harrison Ford turns up, most of the film seems a series of things that happen without any connecting dramatic momentum. The romantic scenes between Blake Lively and Michiel Huisman are at least floated by his sparkling charms and her elegant but aloof class. It is not exactly something that simmers off the screen but it does work acceptably. It just that the story never seems to be moving anywhere – there is her constant deciding she wants to move to Oregon but you never get the sense that this is imminently about to happen and tragically separate them.
However, once Harrison Ford enters, the screenplay finally starts to do something interesting – father and son both finding they are loving the same woman who has not aged between their relationships. Now, I must admit to having a slight credibility problem with the fact that the sole determining reason that she is the same person is that Harrison Ford can remember the identical shape of a wound he stitched some forty years earlier (and after this has faded into a scar).
Nevertheless, this finally works in terms of providing the story with some drama. I only wish the film had not been so lame at opting out of resolving it. [PLOT SPOILERS] Harrison Ford gives all indication that he has been pining for Blake Lively for forty years despite being married to Kathy Baker. However, after realising who she is, he simply shrugs off all his feelings and improbably realises that Kathy Baker has been the love of his life all along.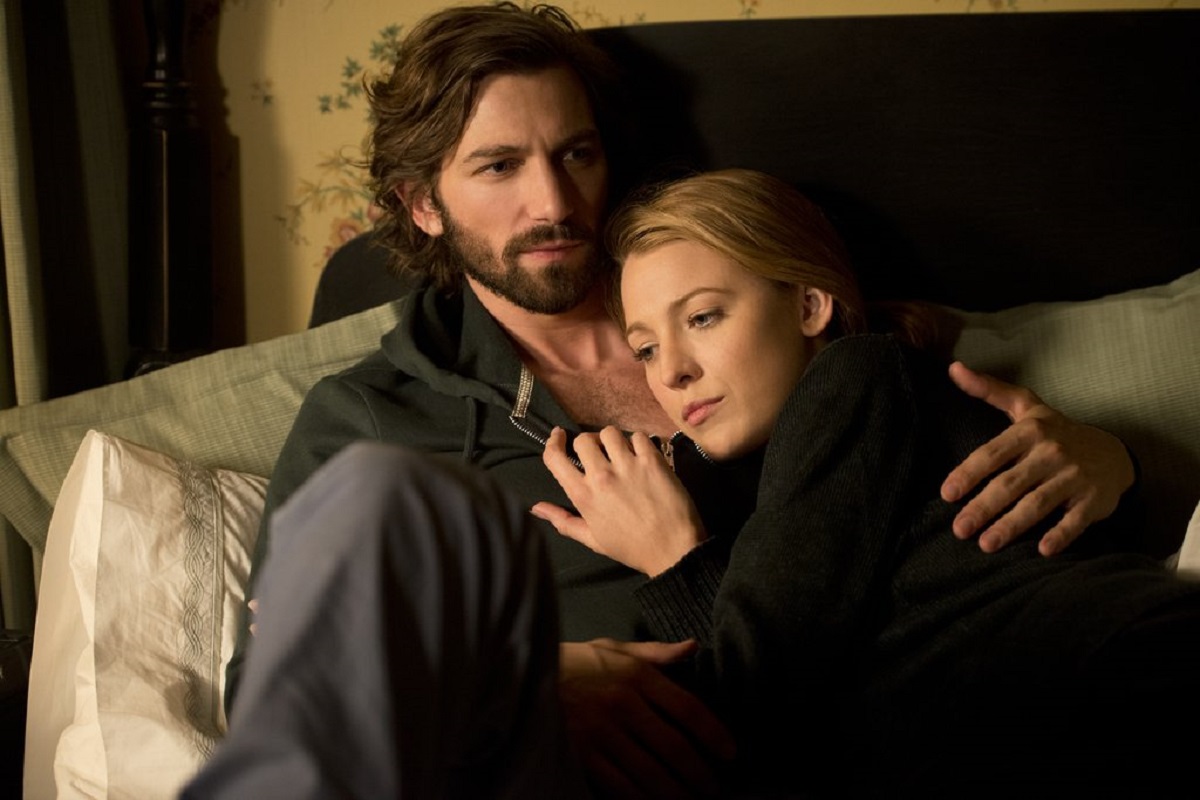 Even worse is the deus ex machina ending whereby the same conditions that allowed Blakely Lively to become immortal are suddenly repeated and she is frozen and electrocuted back to life all over again. The film offers a quasi-credible explanation of how freezing followed by electrocution causes cells to stop decaying (although I am fairly sure if it had such an effect in real life, we would be getting such longevity treatments offered everywhere) and even more improbably how the application of this a second time causes her body to start working normally again (nature just doesn't have off/on switches that works that way). That aside, it allows The Age of Adaline to reach an annoyingly trite happy wrap-up ending that conveniently allows Blake Lively to set aside her incestuous love triangle quandary without ever having to do anything, to suddenly realise she can now age and settle down and lead a normal life with the perfect man.
If nothing else, The Age of Adaline has star power. Blake Lively has the presence of a classic Hollywood actress like Bette Davis or a Veronica Lake – you are especially reminded of a Katherine Hepburn. She has classic beauty that the makeup, hair and costuming people are more than happy to go to town with and outfit in a dazzling series of dresses, ballgowns and outfits. Does all of this amount to a great performance? I remain undecided by any of this. Lively emotes and seems appropriately cool and desirably aloof but it also feels like she is only one step away from letting go and giving a thoroughly arch reading.
Director Lee Toland-Krieger had previously made three non-genre indie dramas.
---
---