---
Crew
Director/Screenplay – Isabel Coixet, Based on the Novel by Cathy MacPhail, Producers – Mariela Besuievsky, Nicole Carmen-Davis & Rebekah Gilbertson, Photography – Jean Claude Larrieu, Music – Michael Price, Visual Effects – Molinare & Nvizible (Supervisors – Paddy Eason & Hugh MacDonald), Production Design – Marie Lanna. Production Company – Rainy Day Films/Tornsaol Films/Fox International Productions/TVE/British Film Company/Film Agency for Wales/Canal+/Messidor Films.
Cast
Sophie Turner (Fay DeLucy), Rhys Ifans (Don DeLucy), Claire Forlani (Ann DeLucy), Gregg Sulkin (Drew Fraser), Jonathan Rhys Meyers (John Moffat), Charlotte Vega (Monica Meldrum), Geraldine Chaplin (Mrs Brennan), Leonor Watling (Mrs Williams)
---
Plot
British schoolgirl Fay DeLucy is trying to deal with the fact that her father is dying. She is delighted when she receives the role of Lady MacBeth in the school play. At the same time, she becomes aware that someone is following her. People believe that this other person is her while Fay is certain she was not there at that time they claim. At first, she thinks it is another girl in the drama class, bitter at losing the lead role in the play, playing taunting games on her. She then comes to believe that she is being haunted by the dead twin that she never knew about.
---
There has been a long history of films about doppelgangers – from the William Wilson segment of Tales of Mystery and Imagination/Spirits of the Dead (1968) to the feature-length likes of The Man Who Haunted Himself (1970), The Other (1972), Doppelganger (1992), The Dark Half (1993), Gemini (1999), The Tiger's Tail (2006) and I Know Who Killed Me (2007).
2013 brought a sudden renewed interest in doppelganger themes. Of these, the most high-profile was Dennis Villeneuve's critically acclaimed Enemy (2013) with two versions of Jake Gyllenhaal fighting it out and, slightly less high profile, Richard Ayoade's The Double (2013) in which nerdish Jesse Eisenberg finds his life overrun by a smoothly assured double. Overshadowed by these other two was Another Me. A little while later there was also and The One I Love (2014) in which husband and wife Mark Duplass and Elisabeth Moss encounter idealised versions of themselves.
Another Me is an English-language work from Spanish director Isabel Coixet. Coixet has been making films since 1989. She gained critical acclaim with My Life Without Me (2003) and went onto other works that have enjoyed a high international profile, including The Secret Life of Words (2004) and Elegy (2008) and subsequent to this Learning to Drive (2014) and The Bookshop (2017). These range from costume dramas to contemporary works, although none of her other works venture into material that is listed on this site.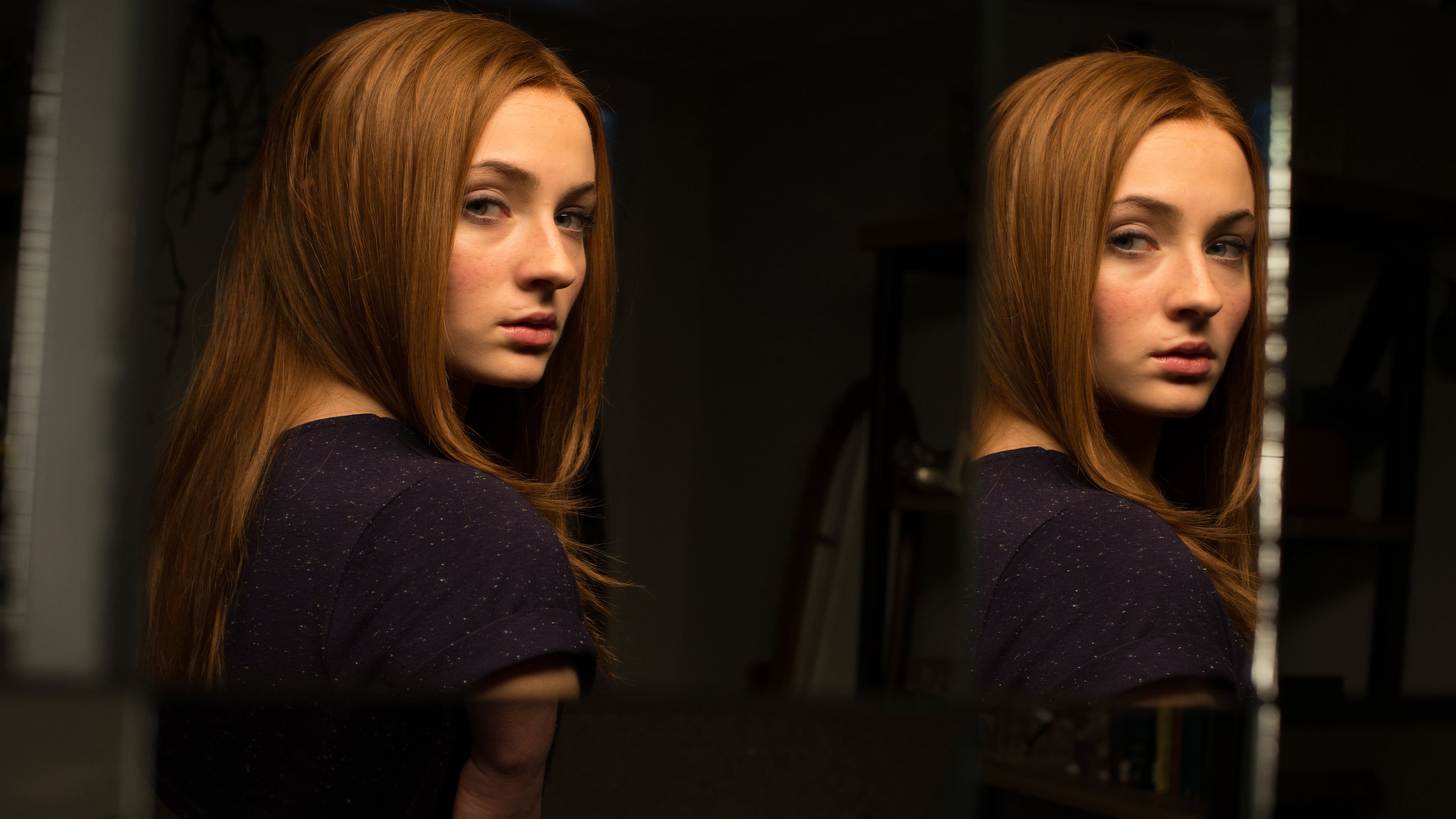 The interesting thing about the trio of doppelganger films that arrived in 2013 is that they all approach the theme in terms of arthouse works as opposed to horror films, which is where the others listed above have rested in the past. That said, you don't exactly feel that Another Me offers any particularly striking or original treatment. Isabel Coixet directs with a cool measured tone. Things seem deliberate and distanced and for a time you are drawn into the mystery surrounding Sophie Turner.
On the other hand, you could also accuse Another Me of being a film that never particularly absorbs you. Most of the mystery about what is happening is familiar if you have seen any of the other doppelganger films. Moreover, Sophie Turner's plight is often sidetracked off by subplots about her engaging in a romance with Gregg Sulkin or discovering her mother is having an affair with Sophie's drama teacher Jonathan Rhys Meyers. Much of the film seems shot on British housing estates at around the hour of midnight, which gives it a decidedly dour look. The result is not a bad film by any means, just not one that does anything particularly remarkable with its themes. The story reaches a twist ending that seems predictable.
Sophie Turner is the actress who came to fame in tv's Game of Thrones (2011-9). Here, playing a regular teenage girl, she is okay in the role. Surprisingly, while these doppelganger films often become a showcase for the lead actor to play good twin/bad twin, we hardly ever get any scenes of her playing the doppelganger. She is surrounded by a reasonable British supporting cast with some good work from both Rhys Ifans and Claire Forlani as her parents.
---
---