aka The Fellows Hip: Rise of the Gamers
---
USA. 2013.
Crew
Director – Ron Newcomb, Screenplay – Christopher Bunn, Scott Mathias & Ron Newcomb, Producers – Michel Aboudin, Scott Mathias, Shane McClung & Ron Newcomb, Photography – Brian John Pennington, Music – Dale Clay & George R. Powell, Makeup Effects – Jeanette Marie Kenny & LeeAnne Kenny, Production Design – Alison Hight. Production Company – Opening Act Productions.
Cast
Justin Moe (Randall Dooley), Jayme Bell (Herbert "Squirrelly" Hastings), Cole Matson (Nate Bingley), Emma Earnest (Stacey Whitley), Wolf J. Sherril (Baba Melvin Schnabel), Stephen Rourke (Pete), Jason Krznarich (Joe), Ron Newcomb (Stan Dooley), Ric Tejera (Principal Wardin), Randolph Nesseler (Commissioner Marv), Alyssa Jacobsen (Lisa), Ashley Batten (Commune Youth #1/Orc), Drew Trementozzi (Thad/Gollum Kid), Sarah Sumpolec (Mom Dooley), Melissa Temme (Gwen Schnabel)
---
Plot
High school teenager Randall Dooley and his best friends Squirrelly, Nate and Stacey are all fanatical players of 'Lord of the Rings Online'. Pete, the owner of the gaming store where Randall works, announces he is supporting a local entrant to a 'Lord of the Rings Online' gaming competition to be held in Florida. However, he promotes Joe, the school bully who taunts Randall and the others, as his champion. Randall wants a deciding showdown with Joe. However, police come and find marijuana in Randall's locker whereupon he is expelled from school. Randall is certain that Joe planted the marijuana and is then anonymously emailed a picture that proves it. He and the others steal a car that Nate has been rebuilding in the school workshop and set out to Florida to enter the competition, Randall carrying a flash drive with the picture that will clear him. All along the way, their journey is beset by Joe and a sinister figure on a motorcycle pursuing them, as well as adventures that include a detour into a hippie commune.
---
Rise of the Fellowship is a debut feature for Ron Newcomb who had previously made only a couple of short films. Newcomb describes the film as a film made by fans intended for other fans. Newcomb can be seen on screen in the supporting role of the hero's bullying brother who eventually stands up on his side at the end
The poster for Rise of the Fellowship pitches it as just another fantasy film that copies Lord of the Rings – if you were to go by this alone, there would be no indication of what the film is about and it must have been some surprise to unsuspecting patrons who rented it expecting a generic fantasy film. In actuality, Rise of the Fellowship is another fan film. We have seen a number of these over the last few years with the likes of Free Enterprise (1998), GalaxyQuest (1999), Comic Book: The Movie (2004), Frequently Asked Questions About Time Travel (2009), The Last Lovecraft: Relic of Cthulhu (2009) and Paul (2011) and documentaries that chart the fan phenomenon such as Trekkies (1997), Trekkies 2 (2004) and Comic-Con Episode IV: A Fan's Hope (2011). The film that Rise of the Fellowship seems to take the greatest inspiration from is Fanboys (2008), which similarly featured a foursome of nerds on a quest to achieve a fannish dream – break-in to Skywalker Ranch in Fanboys, attend a gamer convention here.
I have enjoyed most of the abovementioned fan films; I am unable to say I found the same enthusiasm about Rise of the Fellowship. The characters are intended as archetypes of certain familiar figures you find in fandom but the performances are either shrill or are stuck in simple one-dimensional routines – Jayme Bell's attempts to casually drop witty asides being a notably grating example.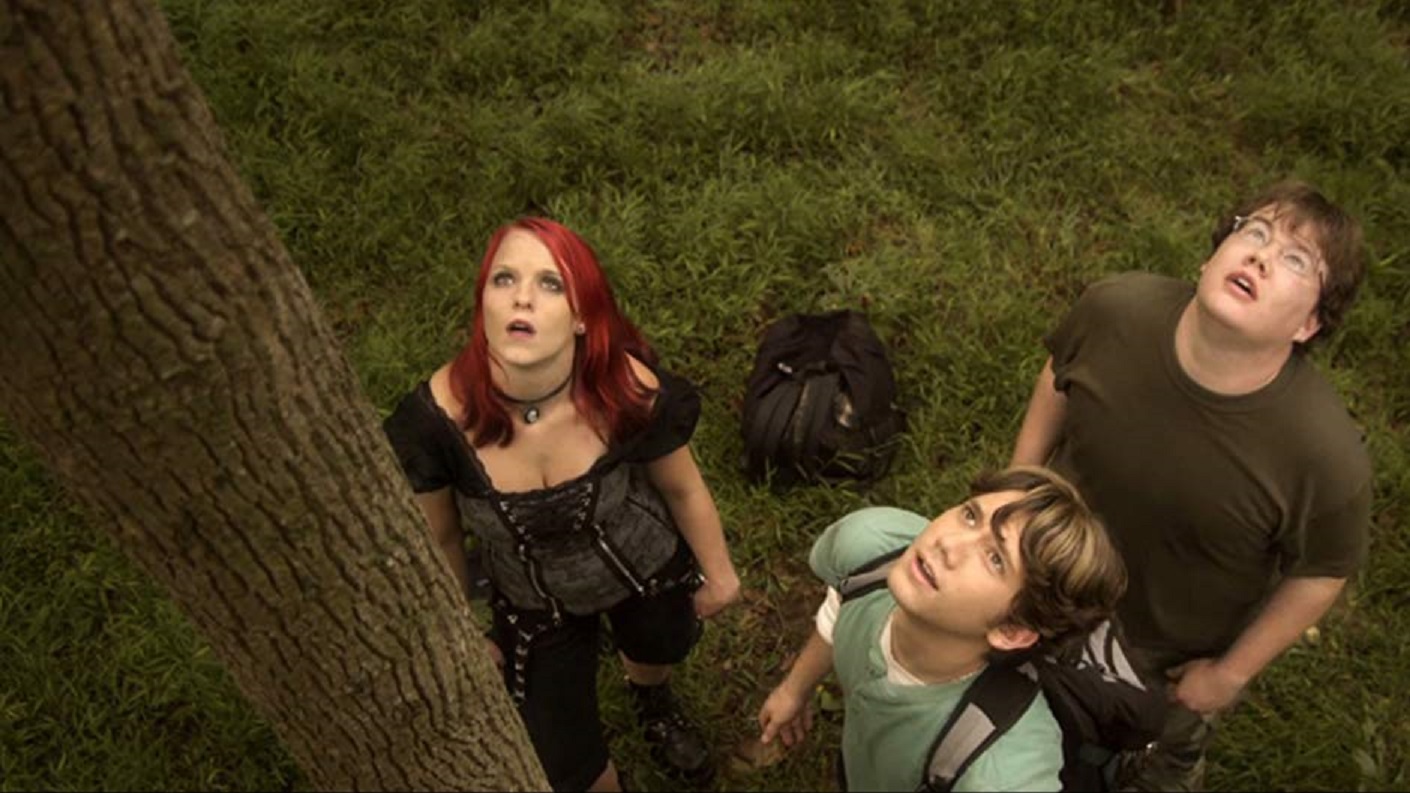 Some of Ron Newcomb's visuals end up being distractingly twee – like having the gamers all playing in comic-book panels like something out of Hulk (2003) and their thoughts popping up in balloons. Pieces like the sidetrack to the hippie commune go on far too long. Eventually, if you stay with the film, it gains a certain heroic arc and you end up rooting for the group through the quest.
Rise of the Fellowship is very much embedded in Lord of the Rings fandom. As such, it appears to have the blessing of the actual Lord of the Rings Online MMORPG and uses several clips from the game. Less appealing is the filmmakers' evident hagiographic regard of Peter Jackson and view of New Zealand as the promised land. (Coming from there, I can say both are overrated).
Somewhat more amusing is when the film starts to treat its fannish quest as an analogue for Lord of the Rings. The flash drive that Justin Moe carries containing the jpeg that can exonerate him is treated as akin to the One Ring (you keep wondering why he has to keep physically carrying the pic and doesn't just email or put it online). Wolf J. Sherril's commune leader is made up to resemble a younger version of Gandalf and the stopover at the commune plays out akin to the arrival of the Fellowship at Rivendell. The motorcycle rider that pursues them is made to seem like one of the Nazgûl and their hiding on the side of the road as an analogue of the scene where Frodo puts on the Ring to hide from the Black Rider. There is even a scene where a paintball game at the commune is imagined as a battlefield scene. Drew Trementozzi plays a weird kid following them who becomes the equivalent of Gollum (although is quickly revealed as far less morally ambiguous a character). Some of these crossovers seem strained just in order to get an analogy in – the film never establishes a credible reason why Ashley Batten steals the flash drive and why Wolf J. Sherril so obviously takes a neutral stance about this when elsewhere he has been a fount of wisdom.
Ron Newcomb subsequently went on to direct an original fantasy film with The Rangers (2016).
---
---