aka The Unbeatables; Underdogs
(Foosball)
---
Crew
Director – Juan Jose Campanella, Screenplay – Juan Jose Campanella, Gaston Goralli & Eduardo Sacheri, Story – Juan Jose Campanella, Gaston Goralli, Axel Kuschevatzky Eduardo Sacheri, Inspired by the Story Memories of a Right Winger by Roberto Fontanarrosa, Producers – Juan Jose Campanella, Mercedes Gamero, Gaston Goralli, Mikel Lejarza, Jorge Estrada Mora & Manuel Polanco, Photography – Felix Monti, Music – Emilio Kauderer, Animation Directors – Sergio Pablos & Federico Radero, Art Direction – Mariano Epelbaum & Nelson Luty. Production Company – Jorge Estrada Moro Producciones/Plural+Jempsa/Atresmedia Cine/100 Bares Producciones/Catmandu Entertainment/Canal+/Antena 3/laSexta/Telefe.
---
Plot
A father tells his son story a story at bedtime. Young Amadeo was the champion at the table football game in a local cafe. There he met and was attracted to Laura. He was challenged to a game by the hotshot soccer player Ezekiel El Grosso who became infuriated when Amadeo beat him. Several years later, Amadeo had grown up but was still hanging out at the cafe and became upset when Laura announced she was leaving for university. Just then, El Grosso, now a star soccer player, returned, having bought the entire town and announcing that he was building a huge soccer stadium. His first move was to demolish the cafe and crush the table football game. A distraught Amadeo ran to the junkyard where his tears succeeded in bringing his favourite toy players to life. Despite only being the size of toys, they vowed to help him. With El Grosso trying to woo Laura away, Amadeo accepted his challenge to settle matters over a football game. With a team made up from the unskilled locals from the cafe, Amadeo faced desperately uneven odds until the toy players stepped in to help.
---
Juan Jose Campanella is an Argentinean director who has been working in the US since the 1980s. He has directorial credits on numerous high-profile tv series including Law and Order: Special Victim Unit (1999– ), House M.D. (2004-12), 30 Rock (2006-13) and Colony (2016-8), as well as film and tv work in Argentina. His most famous film was the original Spanish-language The Secret in Their Eyes (2009), which later underwent an English-language remake. Metegol was his first animated film. The film's title Metegol is the name of table football in Spain. The film was retitled The Unbeatables in the UK and Underdogs in US release, although it was not widely seen in either country,
The idea of a toy football team come to life is an odd one for a film – it's odder in North America where soccer and resultingly table football doesn't have as strong a tradition as it does in Europe and South America. Surprisingly, this is not the first film about table football teams come to life – there had previously been the German live-action comedy A Pass from the Back (2004).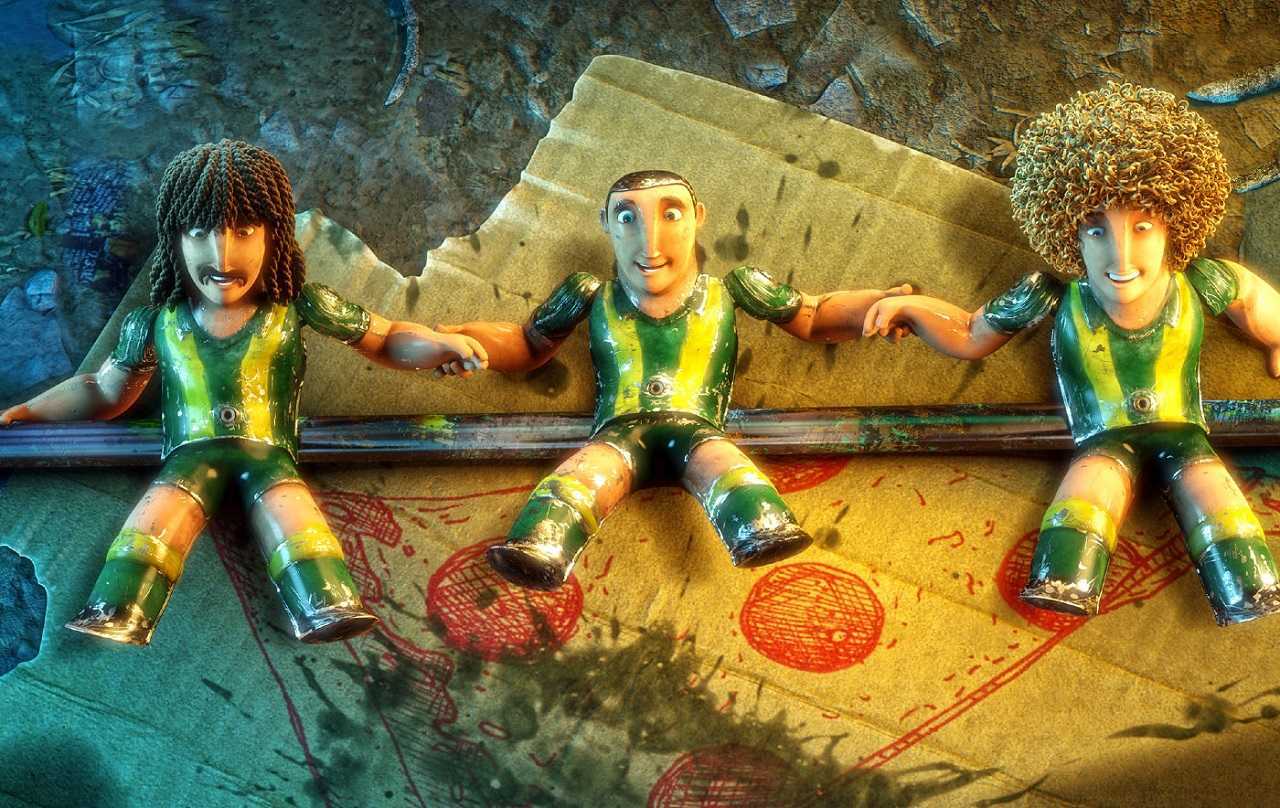 Metegol is average, nothing standout. The animation is not the high-end quality material we are used to seeing in mainstream theatrical releases but passable enough. The film runs to 106 minutes, which makes it longer than the average animated film, which rarely exceeds the 90-minute mark (although ten of these were cut by the time of the UK release and a whole twenty in the US). Some of this runtime is undeniably padded – there is a lot of silly, slapstick running around a fairground after the toys first come to life that the film didn't need.
The plot is the formulaic one that seems to drive almost every sports movie – the underdog pitted against the flashy, self-important jerk with whom he has a longstanding rivalry; the girl caught in the middle; the big all-important showdown in a sports competition where the hero must compete with a team of unskilled losers and has rings run around him until he receives fantastical aid. Everything plays out predictably.
---
---