aka Night Beauties
(Les Belles de Nuit)
---
Crew
Director/Screenplay – Rene Clair, Adaptation – Pierre Brillet & Jean-Pierre Grady, Producer – Leon Carre, Photography (b&w) – Robert Juillard & Armand Thirard, Music – Georges Van Parys, Art Direction – Leon Barasq. Production Company – Franco London/Rizzoli.
Cast
Gerard Phillipe (Claude), Martine Carol (Susan), Gina Lollobrigida (Waitress)
---
Plot
In his attempts to compose his masterpiece, a young music teacher Claude is constantly distracted and driven mad by the noises his neighbours make. His only freedom is to be found in his dreams where he imagines himself winning the charms of beautiful women throughout history. To the concern of those around him, he comes to prefer the ongoing adventures in his dreams to the real world.
---
Director Rene Clair first emerged in France in the 1920s with a series of experimental films, which included silent efforts like Entr'acte (1924), Paris Qui Dort (The Crazy Ray) (1925) and The Imaginary Voyage (1925). Clair then went to Hollywood in the 1930s and 40s where he made enjoyably frivolous fantasies such as The Ghost Goes West (1935), I Married a Witch (1942) and It Happened Tomorrow (1944). Clair's popularity began to wane in the late 1940s and he returned to his native France to make this charming comedy.
Beauties of the Night is a variant on The Secret Life of Walter Mitty – and actually a far more enjoyable version than the Danny Kaye film adaptation The Secret Life of Walter Mitty (1947) was. Rene Clair has a broad ease of hand and fills Beauties of the Night with a series of delightful ironic reversals – like how everybody wants Gerard Philipe to stay awake and when he finally agrees, they then want him to go back to sleep.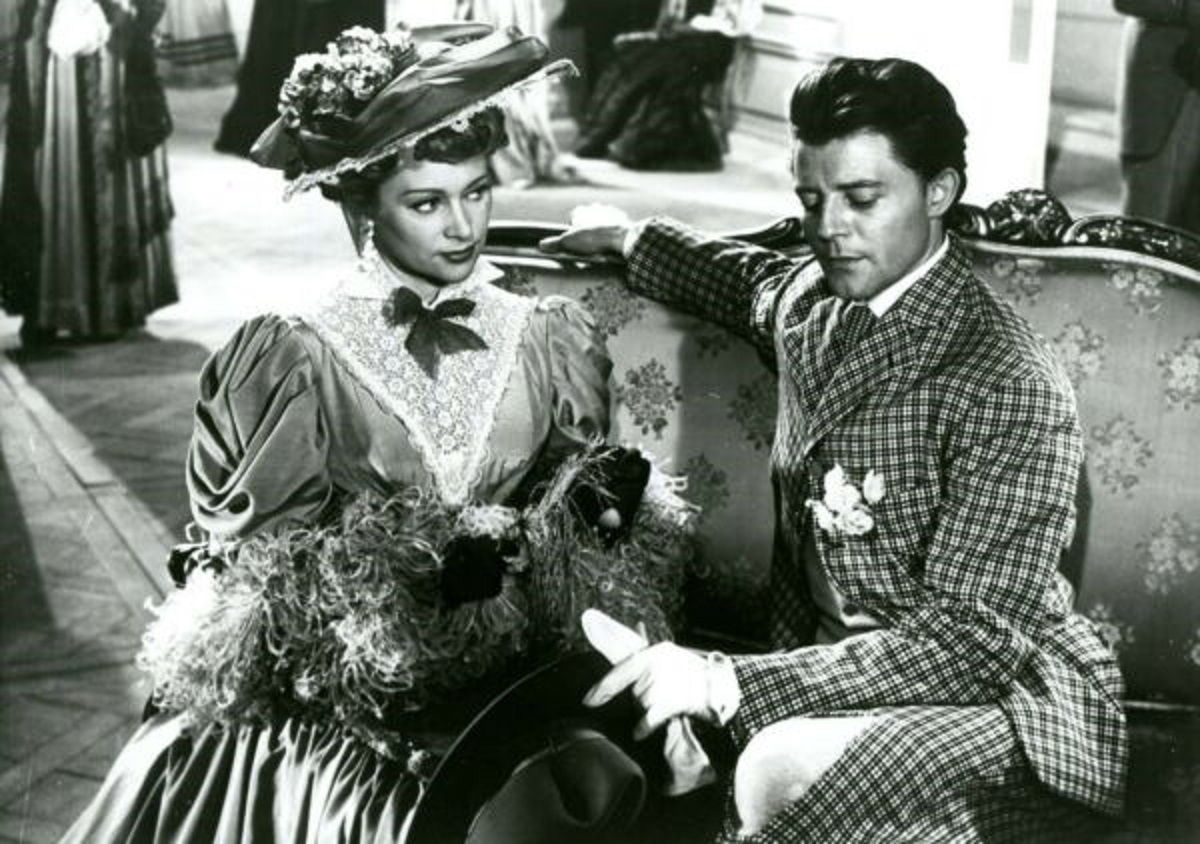 There are amusing recurring throwaway gags – the old man that turns up in every era, even back in prehistory as a caveman complaining life wasn't the same it was in the old days; or the hole in the trouser leg that keeps reappearing in the dream. Clair, when freed of the Hollywood studio system, as he was here, has the visual elan of an Orson Welles with his cutaway sets, shots that move through the walls into different times and places, and dissolves from paintings into perfectly posed live tableaux.
There is nice casting too – Martine Carol has a sweet, open beauty and hero Gerard Philipe plays with a winsome, lost puppy-dog innocence. Gina Lollobrigida has one of her earliest roles as a waitress.
Rene Clair's other genre films were the surrealist silent films Entr'acte (1924) and The Imaginary Voyage (1925); the silent sf film Paris Qui Dort (The Crazy Ray) (1925) about Paris frozen in time, the ghost comedy The Ghost Goes West (1935); I Married a Witch (1942) about a witch falling in love with a mortal; It Happened Tomorrow (1944) about a man who can read tomorrow's headlines; the Agatha Christie murder mystery And Then There Were None (1945); Beauty and the Devil (1950), a retelling of the Faust story
---
---