(La Science des Rêves)
---
France/Italy. 2006.
Crew
Director/Screenplay – Michel Gondry, Producers – Georges Bermann, Michel Gondry & Frederic Junqua, Photography – Jean-Louis Bompoint, Music – Jean-Michel Bernard, Animation – Studio Suzette Gondry Villemagne, Production Design – Pierre Pell & Stephane Rosenbaum. Production Company – Gaumont/Partizan Films/France 3/Canal +/TPS Star.
Cast
Gael Garcia Bernal (Stephane Miroux), Charlotte Gainsbourg (Stephanie), Alain Chabat (Guy), Emma de Caunes (Zoe), Aurelia Petit (Martine), Sacha Bourdo (Serge), Miou-Miou (Christine Miroux), Pierre Vaneck (Mr Pouchet)
---
Plot
Stephane Miroux returns to France at his mother's bidding to take up a job as a graphic designer. However, when Stephane arrives, he finds that his mother has deliberately misled him about what the job is and that it only involves tedious typesetting. He moves into an apartment in a building owned by his mother. There he encounters his neighbour, the shy Stephanie and her friend Zoe, after he becomes caught up in the midst as movers are shifting a piano into her apartment. Stephane finds himself attracted to Stephanie. He also has bizarre dreams. In one of these dreams, he puts a letter under Stephanie's door, asking for the phone number of Zoe, and wakes to find he really has put a letter under her door. Stephane's frustrations with his job and his desire for Stephanie begin to weave in and out of dreams, which constantly blur into reality.
---
French director Michel Gondry emerged as a music video director in the 1980s. First working with various French groups, Gondry then gained international recognition for his video work with Bjork. Gondry has since worked with numerous groups including The Chemical Brothers, Daft Punk, Foo Fighters, Kanye West, Kylie Minogue, Massive Attack, Radiohead, The Rolling Stones, Sinead O'Connor and The White Stripes, as well as having made half-a-dozen short films. Gondry made his feature-film debut with the comedy Human Nature (2001), which received mixed reviews. However, Gondry leapt to attention with Eternal Sunshine of the Spotless Mind (2004), which received rapturous acclaim the world over. This was followed by the documentary Dave Chappelle's Block Party (2005).
The Science of Sleep was Michel Gondry's fourth feature film. Gondry subsequently went onto make Be Kind Rewind (2008) about two men conducting amateur reenactments of various well-known films, followed by the Interior Design segment of the anthology Tokyo! (2008) and the masked superhero film The Green Hornet (2011) and a return to France for the charmingly surrealistic romantic whimsy Mood Indigo (2013) and the low-tech Microbe and Gasoline (2015) about two young inventors on a road trip.
The Science of Sleep engages us in the wacky, playful surrealism that characterises much of Michel Gondry's work. You could see this present in Eternal Sunshine of the Spotless Mind, although it was much more constrained within Charlie Kaufman's screenplay. If there is any film one could compare The Science of Sleep to it would be to liken it to the French directing duo of Marc Caro and Jean-Pierre Jeunet – who made Delicatessen (1991) and The City of Lost Children (1995) between them. Maybe Caro and Jeunet having been let loose on a remake of Rene Clair's Beauties of the Night (1952).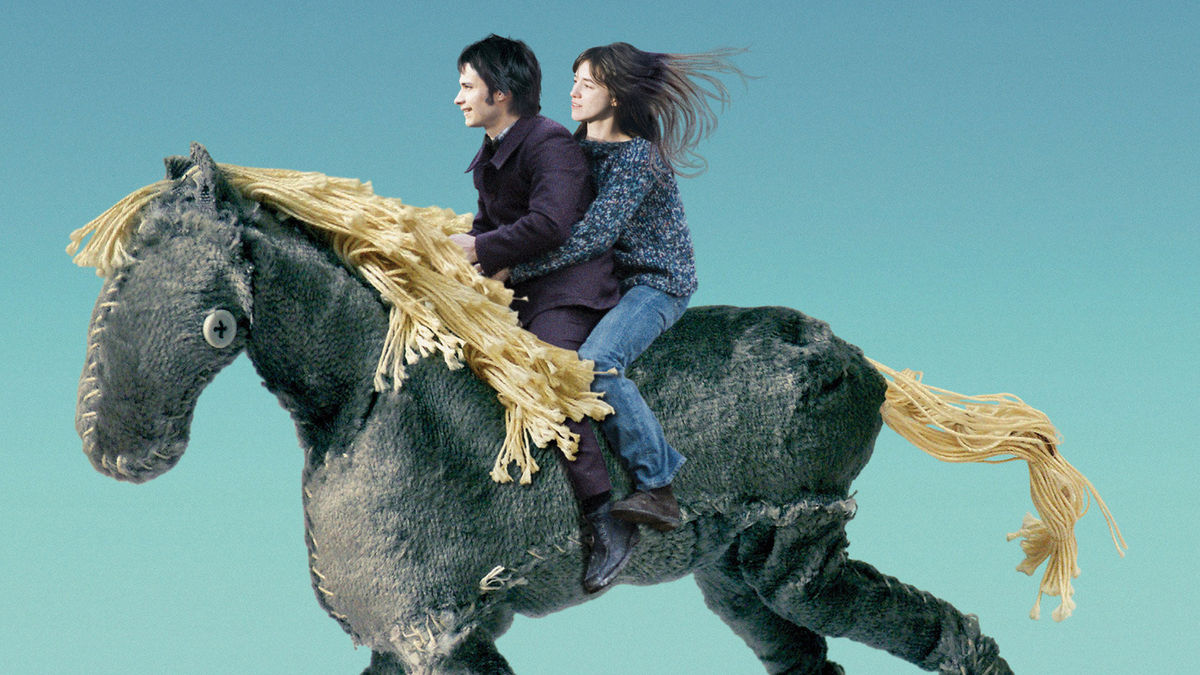 The Science of Sleep comes with a wonderfully akilter nuttiness. Michel Gondry tosses up all manner of eccentrically surreal images in the dream scenes – Gael Garcia Bernal trying to work with a pair of hands the size of easy chairs; he flying Superman-like over a series of two-dimensional dioramas of the city; a giant spider typing on a typewriter; dreams of Bernal being on a clay and wool animated ski slope and finding himself sinking into the ice only to wake up and find that he has been sleeping with his feet in a refrigerator compartment; chases in cars made of cardboard; as well as waking gags with Bernal trying to play notes on a piano that causes tufts of cotton wool to float through the air like little miniature clouds; or the wonderful ongoing joke about The One Second Time Machine, which may or may not work. Gondry frequently experiments with effects like clay and wool stop-motion animation and has real objects like horses and vehicles made to seem unreal by being coated with cardboard paste-overs.
The line of surreal and real, waking and dream is blurred so much so that one frequently never knows what is what at any one time. The only way to take the film is not to try and make any sense out of it but rather to go with Michel Gondry's eccentric dream logic and enjoy The Science of Sleep for exactly that. There is an hilarious sequence blurring between dream and waking where Gael Garcia Bernal leaves a message about asking for Emma de Caunes' phone number under Charlotte Gainsbourg's door.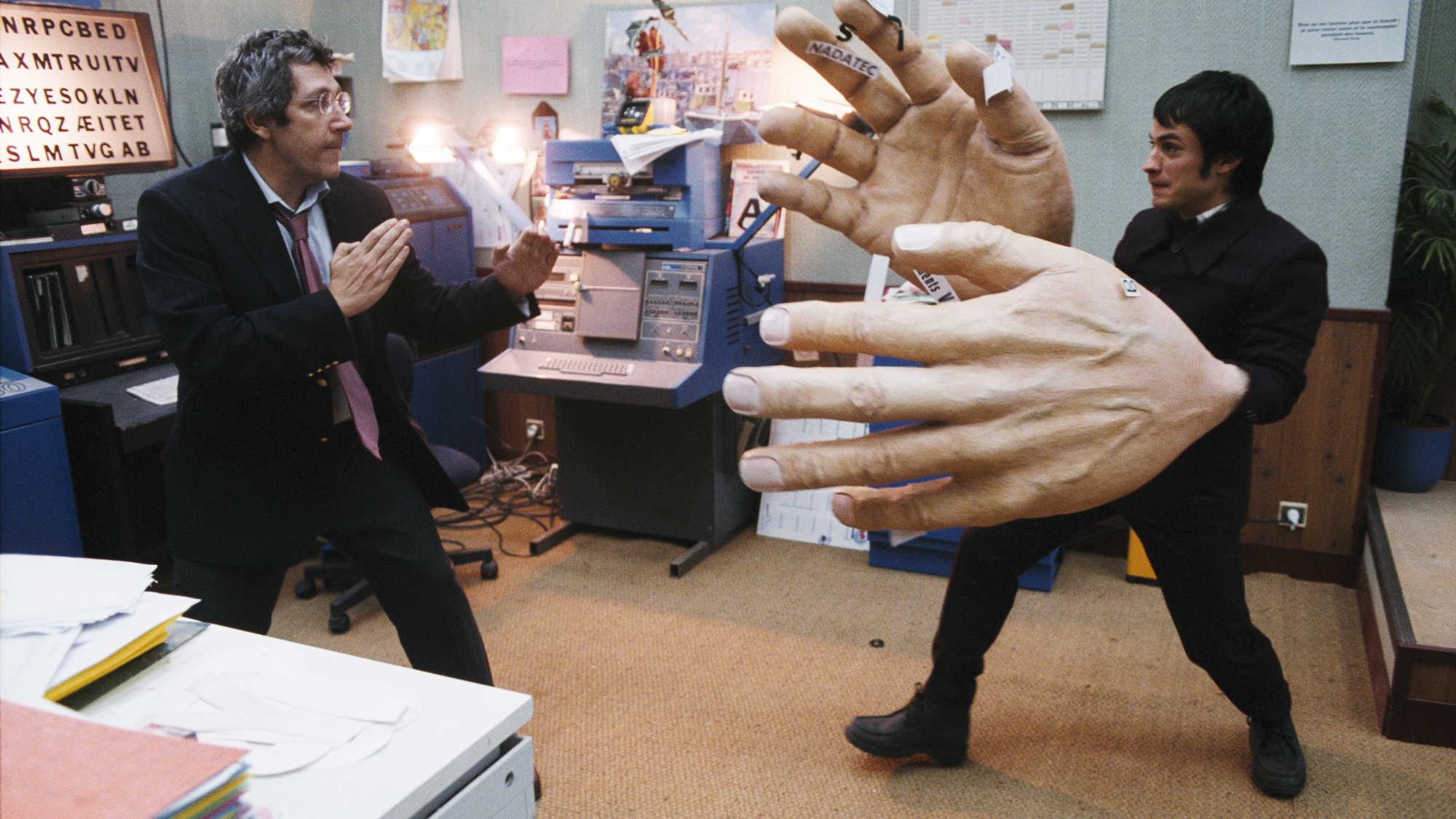 One of the funniest aspects of the film is the subtitling and the mix of dialogue, which blurs at any one moment between French, English and occasionally Spanish. Gondry has dizzying fun playing with mistranslations and puns – indeed, one has never seen a film before where the subtitling of dialogue is played with such funny regard.
Gael Garcia Bernal, Charlotte Gainsbourg (who looks positively anorexic) and the cheerfully smutty Alain Chabat all give appealingly likeable performances. However, the real star that shines over everyone else and almost every other aspect of the film is the directorial sparkle of Michel Gondry. It is Gondry who gives us a film that is packed to the gills and overflowing with wit, invention and a good-natured bawdiness.
A more traditional American director would have turned The Science of Sleep into a daffy romantic comedy (no doubt starring Sandra Bullock) and thrown out the surreal gags to make a more clear-cut film. Gondry contrarily leaves the narrative ragged – or more to the point twists it in and out of dream and around itself so frequently and with so many surreal gags and nutty conversations in every corner that it becomes his visual invention that rides supreme over all other considerations.
(Winner in this site's Top 10 Films of 2006 list. Nominee for Best Director (Michel Gondry) and Best Actor (Gael Garcia Bernal) at this site's Best of 2006 Awards).
---
---