(Bai Fa Mo Nu Zhuan II)
---
Crew
Director/Screenplay – David Wu, Producer – Ronny Yu. Production Company – Mandarin Films.
Cast
Sunny Chun (Fung Chun Kit), Brigitte Lin (Lien Ni Chang), Joey Meng (Lyre), Christy Chung (Ling Moon Yee), Leslie Cheung (Cho Yi Hang), Ruth Winona Tao (Chen Yuen Yuen)
---
Plot
After her betrayal by Cho Yi Hang, the white-haired witch Lien Ni Chang has obtained revenge by slaughtering her way through the Eight Clans. She abducts Lyre, the bride of Fung Chun Kit, the last surviving member of the Wu Tang Clan, on their wedding night and takes her to her castle of men-hating warrior women. As Kit gathers a ragtag fighting force to storm the castle, Lien Ni Chang drugs Lyre so that she will hate and kill Kit.
---
As Hong Kong's Wu Xia (fantastic martial arts/swordplay) cycle went, Ronny Yu's The Bride with White Hair (1993) was a slapdash effort, directed with some style but also undeniably uneven. With Yu having departed for the West and films like Warriors of Virtue (1997) and Bride of Chucky (1998), the reins of this sequel were turned over to editor David Wu who actually makes a sequel that is a far more satisfying effort than its predecessor was.
The plot is definitely slight (even as Wu Xia goes) but David Wu crafts it with a pleasing roundedness. The heroism and swordplay comes marvellously posed. With the granny and tomboy warrior characters, there comes a delightful undertow of comedy that was lacking in the more sombre original.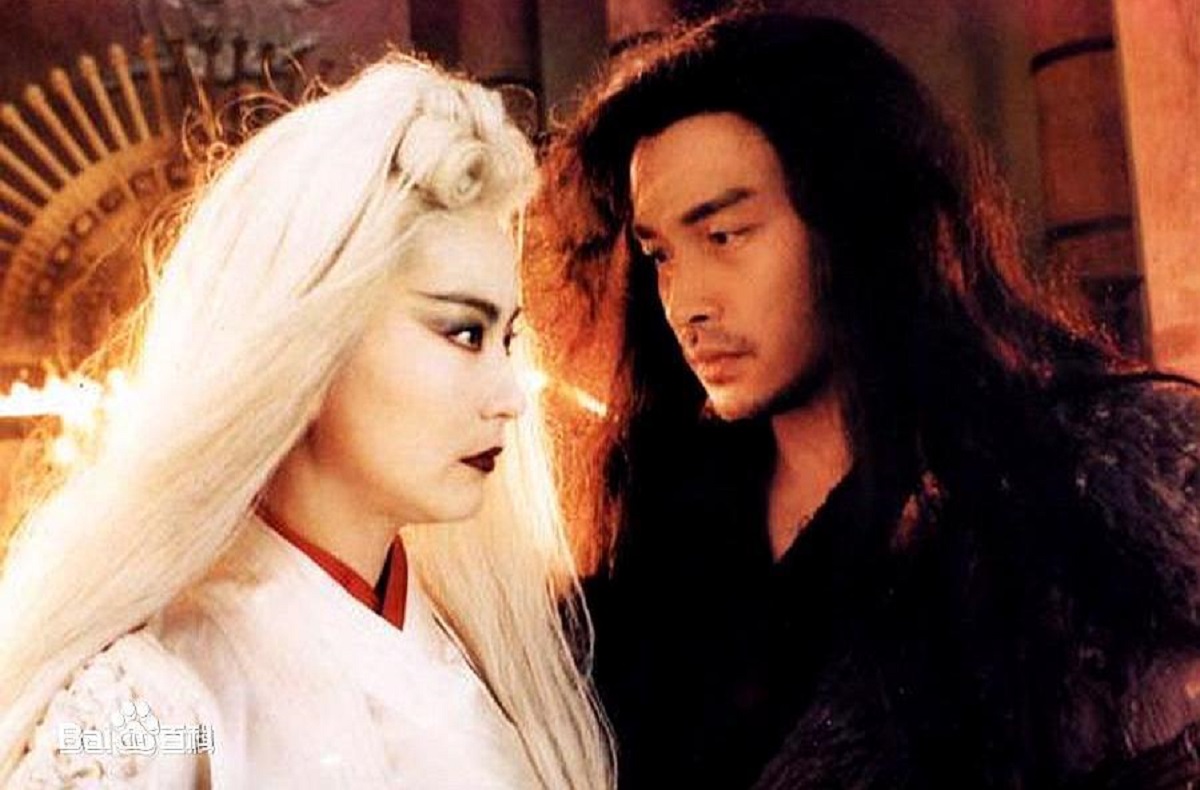 The film takes time to build a full head of steam but once it gets into the familiar wild and crazy mid-air sword battles and impossible martial arts flips it is a good deal of fun. Wu does overdose with a little too much in the way of arty slow-motion camerawork but otherwise the film is satisfying.
Not long after this, director David Wu also emigrated to the West and accepted residence in Canada. There he has been a proficient director of episodes of various Canadian-shot US tv series and tv movies. His other most notable genre outing was as the director of Hallmark Entertainment's fantasy mini-series Snow Queen (2002) based on the Hans Christian Andersen fairytale, Merlin's Apprentice (2006) and the Chinese adventure Son of the Dragon (2006).
---
---