(Shu Shan)
---
Crew
Director – Tsui Hark, Screenplay – Shui Chung Yuet & Szeto Cheuk-Hon, Photography – Bill Wong, Visual Effects – Robert Blalack & VCE, Production Design – William Chang.
Cast
Yuen Biao (Ti), Mang Hoi (Private), Adam Cheng (Ting Yin), Brigitte Lin (Countess), Sammo Hung (Long Brows), Damian Lau (Hsiao Yu), Judy Ongg (Li I Chi), Norman Chu (Heaven's Blade)
---
Plot
The warrior Ti is caught in a war between the East and West Zu Mountain martial arts schools. He falls into a temple where a monk is fighting a Blood Monster that threatens to ravage the whole Earth. The monk is able to use his powers to hold the monster at bay for one month. The only hope is that during that time Ti can journey to obtain the two mystical swords that can defeat the monster.
---
This is where it all began – the flying swordsman cycle, the genre of Wu Xia involving martial artists and monks taking on ghosts and demons with a combination of martial arts and Eastern beliefs. Classics like Mr Vampire (1985), A Chinese Ghost Story (1987), Swordsman (1990), Green Snake (1993), American copies such as Big Trouble in Little China (1986) and of course the modern likes of Crouching Tiger, Hidden Dragon (2000) and Hero (2002) all owe themselves to Zu: Warriors from the Magic Mountain.
The martial arts film had been around in Hong Kong cinema for a number of years and there had been films with flying swordsmen and way-out martial arts moves before but Zu: Warriors from the Magic Mountain popularised and made it into a distinct genre. More importantly, Zu went from moves that were by implication fantastical and took them over into outright fantasy with the addition of a heavy dosage of Eastern supernatural elements – gods, demons, gateways to Hell, monsters and the like. Overt fantasy elements and special effects had never featured heavily in previous entries but afterwards these became de rigeur.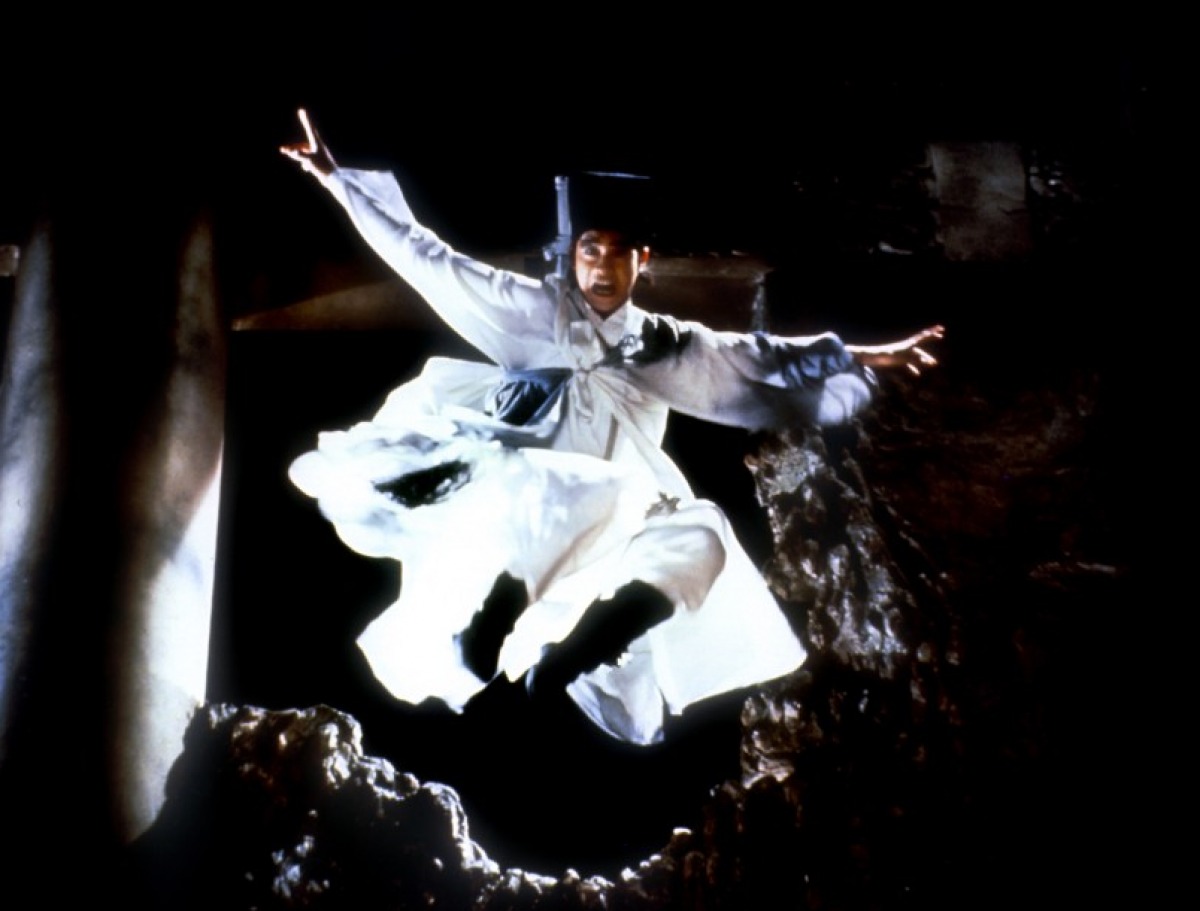 Of course, at the time, what director Tsui Hark was trying to do was imitate Star Wars (1977) – Zu: Warriors from the Magic Mountain reads like Star Wars crossbred with the martial arts film. There is a definite Star Wars influence on the film – Tsui Hark has even acknowledged it by going to the extent of employing a couple of visual effects artists – Peter Kuran and Robert Blalack – who had both worked on Star Wars.
Zu: Warriors from the Magic Mountain is a totally nutty film. It is impossible to make the slightest sense out of the plot, even to try and synopsise it above. The film is carried through the sheer delirium of the visual kinesis, nothing else. It is filled with deliriously bizarre sights – combatants dancing and bouncing around the walls of a temple like some sort of pinball game; a blood-sucking monster that emerges as a giant red cape; a priest holding a giant rock from flying away with his rope-like eyebrows; a romance conducted with the two parties flying around a temple on the backs of statues; and a climax as the two heroes fly to the rescue with lightsabres coming out of their hands.
There is a great deal of typical Hong Kong comic energy to the film, most notably an enormously dextrous scene early in the film with two characters engaged in mock combat in the middle of a battle where half the bodies on the battlefield turn out to be people pretending to be dead. Many of the visuals and the only so-so effects have been surpassed by later entries, but Zu: Warriors from the Magic Mountain is conducted with a delirium that frequently attains considerable beauty.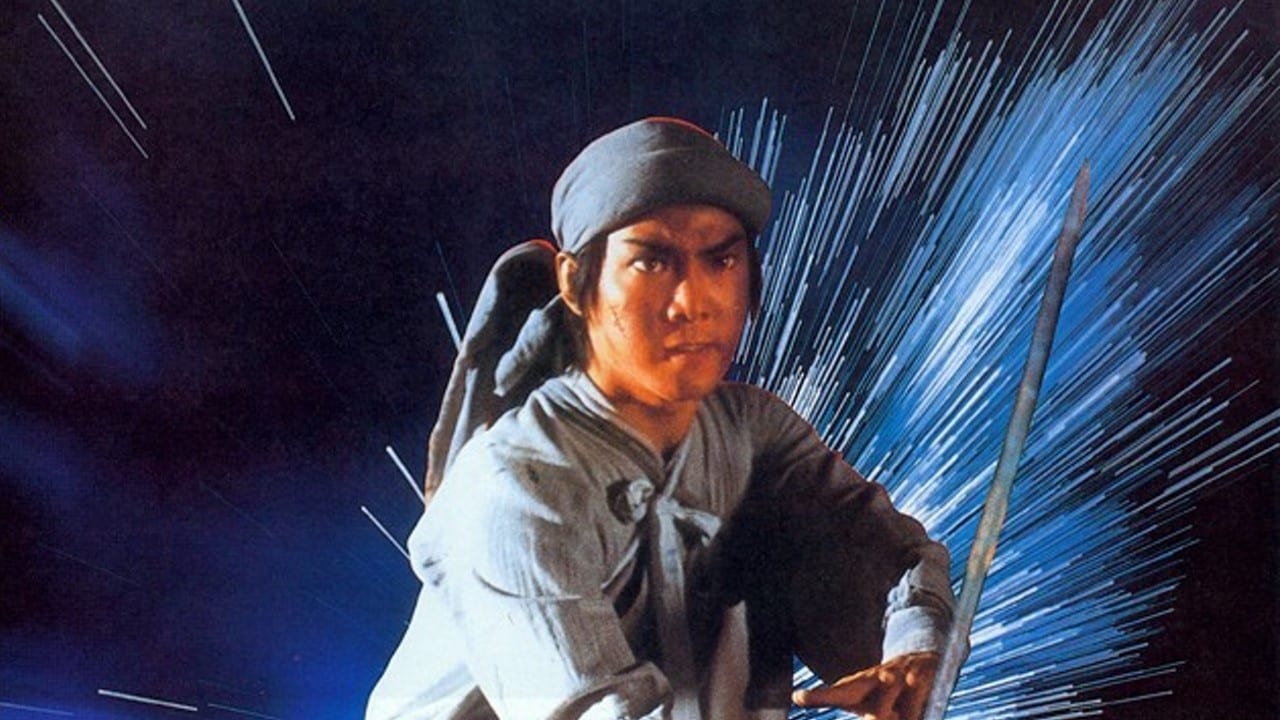 Director Tsui Hark later returned to revisit Zu: Warriors from the Magic Mountain as a loose remake Zu Warriors/The Legend of Zu (2001).
Tsui Hark's other genre films as director are:- The Butterfly Murders (1979), We're Going to Eat You (1980), Aces Go Places III: Our Man from Bond Street/Mad Mission III: Our Man from Bond Street (1984), Green Snake (1993), Butterfly Lovers (1994), Black Mask 2: City of Masks (2002), Missing (2008), Detective Dee and the Mystery of the Phantom Flame (2010), Flying Swords of Dragon Gate (2011), Young Detective Dee: Rise of the Sea Dragon (2013), Journey to the West: Demon Chapter (2017) and Detective Dee: The Four Heavenly Kings (2018). Tsui Hark has also produced A Chinese Ghost Story (1987), The Laser Man (1988), Roboforce/I Love Maria (1988), A Chinese Ghost Story II (1990), Swordsman (1990), A Terracotta Warrior (1990), A Chinese Ghost Story III (1991), The King of Chess (1991), New Dragon Gate Inn/Dragon Inn (1992), Swordsman II (1992), Iron Monkey (1993), The Magic Crane (1993), Swordsman III: The East is Red (1993), Wicked City (1993), Burning Hell in Paradise (1994), Black Mask (1996), A Chinese Ghost Story: A Tsui Hark Animation (1997), Master Q (2001), Vampire Hunters/The Era of Vampires (2002), Sword Master (2016) and The Thousand Faces of Dunjia (2017).
---