---
Crew
Director/Screenplay – Alan Parker, Producer – Alan Marshall, Photography – Peter Biziou & Michael Seresin, Music/Lyrics – Paul Williams, Special Effects – Malcolm King, Production Design – Geoffrey Kirkland, Choreography – Lillian Gregory. Production Company – Goodtimes Enterprises/Bugsy Malone Productions Ltd/National Film Finance Consortium.
Cast
Scott Baio (Bugsy Malone), Florrie Dugger (Blousy Brown), John Cassisi (Fat Sam Staggetto), Jodie Foster (Tallulah), Martin Lev (Dandy Dan), Paul Murphy (Leroy Smith), 'Humpty' Albin Jenkins (Fizzy), Sheridan Russell (Knuckles), Paul Chirelstein (Captain Smolksy), Davidson Knight (Cagey Joe)
---
Plot
New York in the late 1920s where the kids run the city. Fat Sam maintains a racketeering empire and a show hall where all the girls want to work. Bugsy Malone drifts through and is taken by Blousy Brown who has come to make it as a singer at the show hall. As Bugsy tries to woo Blousy, all the while holding off his jealous ex Tallulah, the two of them become drawn into the turf war between Fat Sam and his rival Dandy Dan.
---
Bugsy Malone was the first film from Alan Parker who has since become a landmark of British cinema, even being knighted. Bugsy Malone enjoyed quite a degree of success when it came out and Parker subsequently consolidated his name with Midnight Express (1978), which saw him nominated for an Academy Award, and then the popular hit of Fame (1980). Parker has since gone onto make films like Birdy (1984), Mississippi Burning (1988), Come See the Paradise (1990), The Commitments (1991), The Road to Welville (1993), Evita (1996), Angela's Ashes (1999) and The Life of David Gale (2003). Parker likes to move between different genres and locales. There are only two other times that his films have touched upon genre material – Pink Floyd – The Wall (1982), based on the rock group's hit concept album and set in the crumbling mind of a drug-addled rock star, and the exquisitely filmed voodoo/Devil film Angel Heart (1987).
Bugsy Malone is a pastiche of a 1930s gangster film. Parker's eccentric conceit is to have every single part – the hero, the mobsters, the love interest, the showhall girls, the heavies – all played by kids. (There are no adults present anywhere throughout). Parker may have drawn inspiration from the Dennis Potter tv play Stand Up, Nigel Barton (1965), which took things the other way and had adults play the parts of children – and indeed, straight after Bugsy Malone, Potter went and substantially reworked the basic concept of adults as kids with his classic tv play Blue Remembered Hills (1979).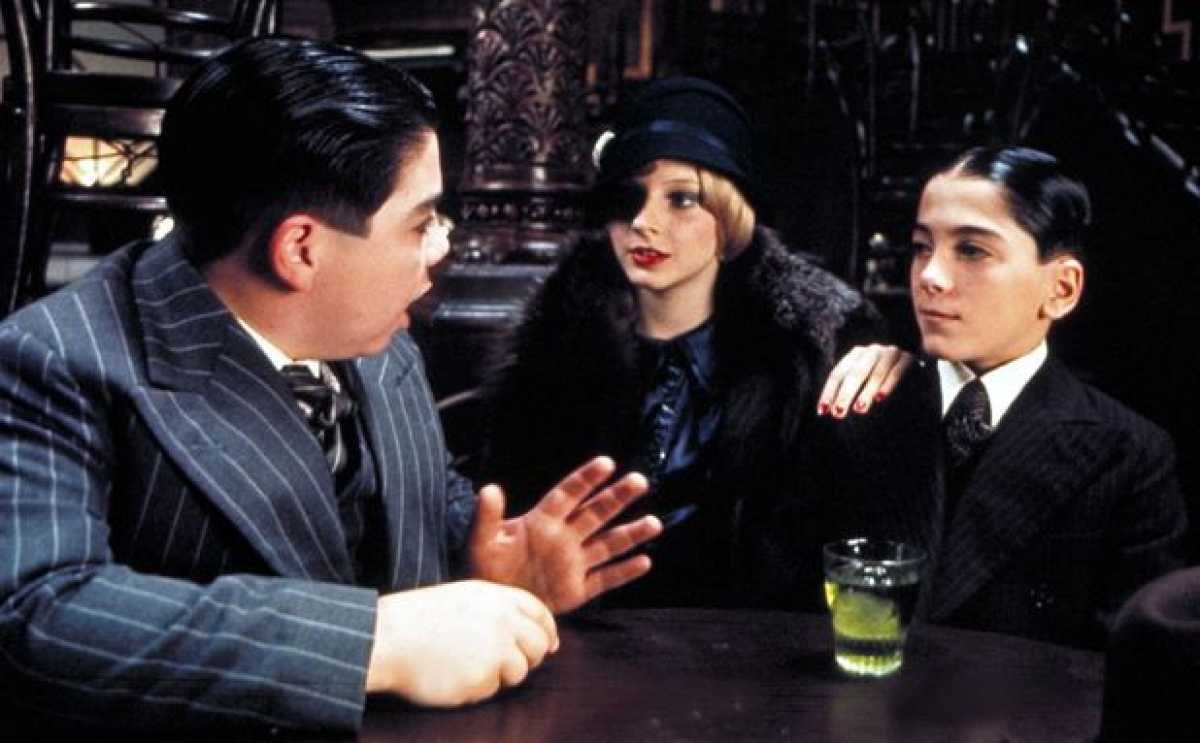 This unfortunately does make Bugsy Malone into a single gimmick film. Quite a lot of people regard the film as a classic but I must join the small chorus of voices who hated it. (Bugsy Malone is, one suspects, either a film that one gets or does not). The whole film is premised on whether the kids can convincingly pull their parts off and play roles that normally require a range of adult emotions. Alas, most of the kids cannot act – neither they nor Parker manage to invest the parts with a sufficient degree of nuance that one ends up suspending their disbelief beyond the thought of seeing a pantomime show with kids doing dress-up to become engaged in the drama of the story. It mostly feels like kids going through a series of moves mimicking the expressions they have been told to put on. Moreover, all of the performances are given by kids in a high register of voice that soon begins to wear on the nerves.
The one moment where the film suddenly transcends itself is where the show hall janitor, played by 'Humpty' Albin Jenkins, is cleaning up alone and suddenly bursts into a blues number, managing to perfectly lip-synch the part of a croaky-voiced singer. It is a marvellous performance that seems to come with heartfelt soul on the part of Jenkins and aches with all the loneliness and mournfulness of what the blues is meant to be about.
The major minus point about Bugsy Malone comes watching it in the 2000s, well after one has become culturally indoctrinated about the moral scares of paedophilia and child pornography (something that was not as big a concern in the 1970s). There does seem something indecent to viewing the film nowadays when it comes to images of kids drinking in speakeasies and especially pre-pubescent can-can girls. (It would be hard to convince any kind of studio to fund a film like this today, one suspects). A fourteen year-old Jodie Foster has a show-stopping number My Name is Tallulah, which she performs with her characteristic throaty register. However, there is also something indecent about the number wherein she has been cast as a Mae West lookalike and the film leaves no uncertain belief that she is playing the part of the hooker with a heart of gold.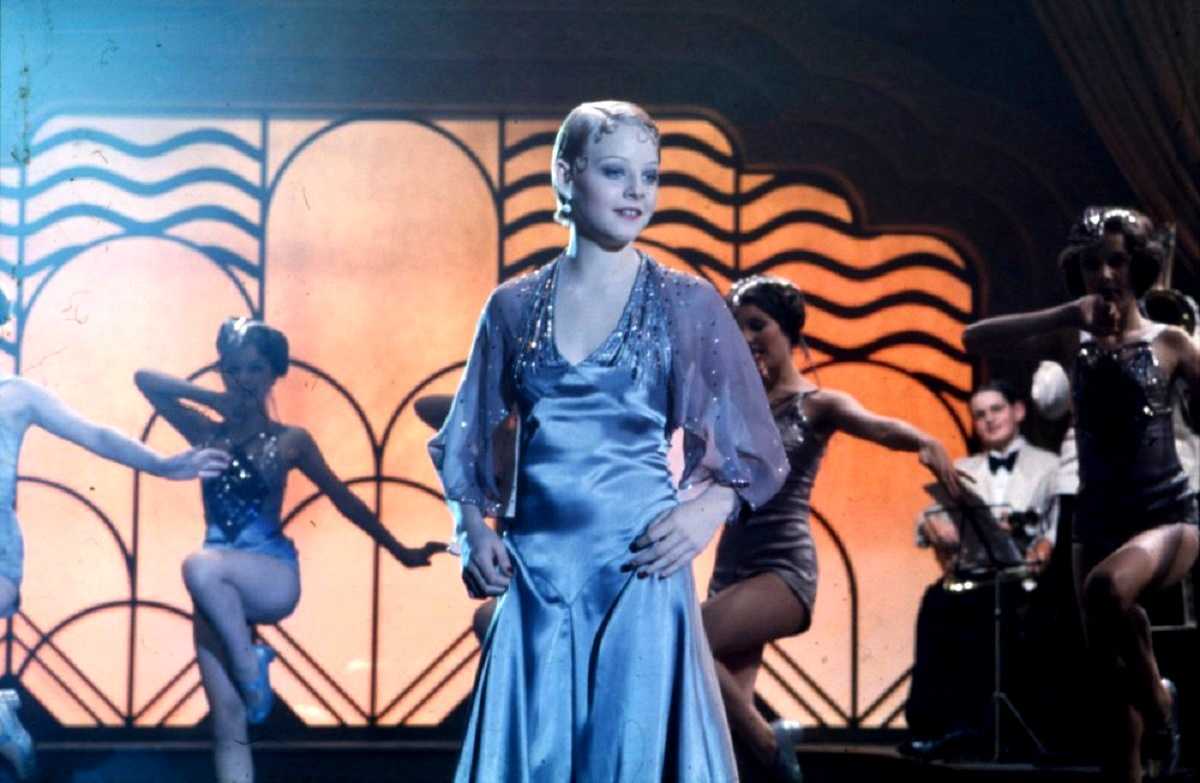 There is a certain bizarreness to the way that the whole world has been redesigned from a kid's perspective. Rather than have cars and cabs, all the vehicles have been built as pedal vehicles. People are killed by custard pies (no doubt to try and sell this as a kid's film that has no violence in it), while the tommy guns are only paintball guns. There are even odd meta-fictional moments, like where John Cassisi speaks Italian, his henchman Sheridan Russell complains that he is Jewish and is told to read the subtitles that appear below on the screen.
Bugsy Malone is a film with a premise that leaves you scratching your head at the end of it. It is down about the level of custard pie slapstick. Alas the whole idea of seeing people being killed by custard pies is surely on around the level of kids pretending that two blankets over a chair is a spaceship or a castle – if one wants to watch a whole film like that then fine, but it doesn't really work. The suspension of disbelief is punctured by the ending where the gang war erupts at the show hall and just about everybody is massacred by custard pies and then, after pretending to be dead, all get up again for the final number.
---
---