---
Crew
Director – Jonathan Wacks, Screenplay – Chuck Wagner, Producer – Wm. Christopher Gorog, Photography – Francis Kenny, Music – Mason Daring, Special Effects Supervisor – Ian O'Connor, Makeup Effects – KNB EFX Group, Production Design – Eve Cauley. Production Company – ITC Entertainment.
Cast
Steve Buscemi (Ed Chilton), Miriam Margolyes (Mabel Chilton), Ned Beatty (Uncle Benny), John Glover (A.J. Pattle), Sam Jenkins (Storm Reynolds), Gary Farmer (Big Lar), Jonathan Gries (Robert Sundheimer), Rance Howard (Reverend Paxton), Eric Christmas (Mr Abner)
---
Plot
Ed Chilton is placed on trial for decapitating his mother. His defence is that she was already dead. He, a mother's boy, had mourned his mother for a year when he was approached by a salesman offering to resurrect her from the dead. He agreed to the scheme, unaware that the salesman was using it to bilk money from him. However, with his mother resurrected from the dead, Ed and his uncle found that she had returned not the way she used to be.
---
Ed and His Dead Mother was one of a spate of zombie comedies that came out around the same year. There was the awful My Boyfriend's Back (1993) and Peter Jackson's hilarious Braindead/Deadalive (1992), which also featured the same theme as this – a mother's boy resurrecting his late mother. This was over a decade before the major revival of the zombie film that came in the mid-2000s and the spate of zombie comedies and gonzo zombie mashups that came after Shaun of the Dead (2004).
Ed and His Dead Mother featured Steve Buscemi, hot from the success of Reservoir Dogs (1992). The film however was a flop, largely due to its offbeat sense of humour failing to click with audiences anywhere. Nobody much seems to have liked it. Director Jonathan Wacks has not worked in the industry subsequently.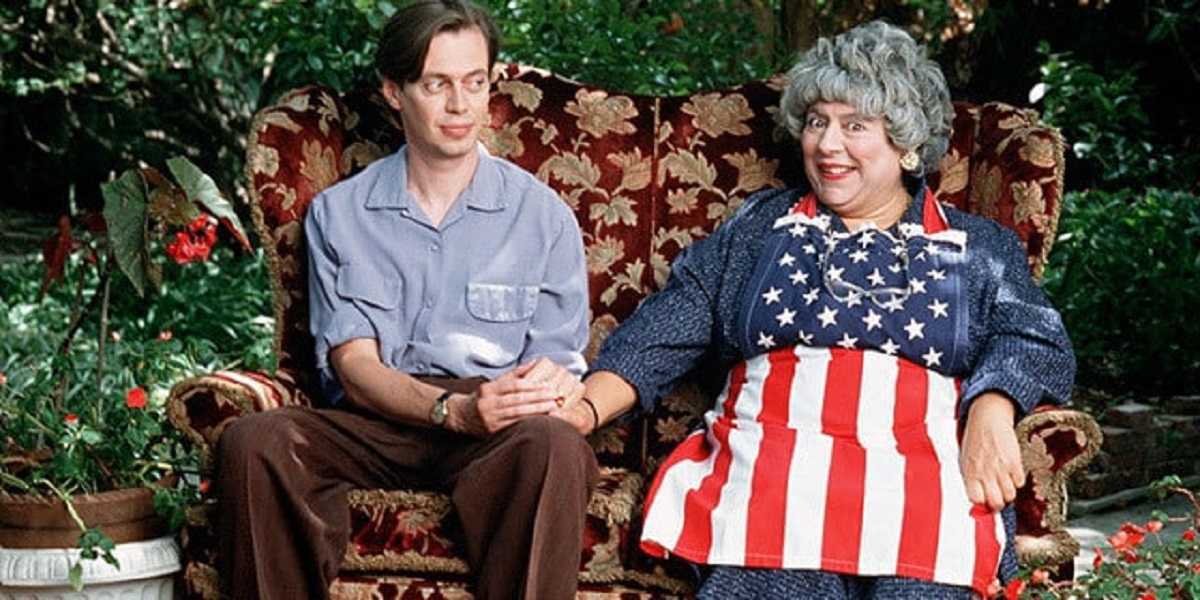 Entering into it with zero expectations, Ed and His Dead Mother proves an oddly likable film. It has a really way out sense of humour. The silliness is presented with a complete deadpan at all times with lines like: "Ed, your mother's in the refrigerator," or the reverend shopping for a means to kill his wife. There is the wonderfully dotty image of Miriam Margolyes running in slow motion down a suburban street wearing a dress patterned like an American flag and chasing a dog with a meat cleaver.
Chief among the absurdities is John Glover who gives a performance that does a wonderful job of insisting on salesman platitudes all delivered with great upbeat cheer while at the same time everything he says being patently false. Thing gets a little cartoonishly silly at the end but the rest of the journey is not unenjoyable.
---
Trailer here
Full film available online here:-
---