---
Crew
Director – John De Bello, Screenplay – John De Bello, Costa Dillon & Steve Peace, Producers – John De Bello & Steve Peace, Photography – John K. Culley, Music – Gordon Goodwin & Paul Sundfor, Special Effects – Greg Auer. Production Company – Four Square.
Cast
David Miller (Mason Dixon), George Wilson (Jim Richardson), Sharon Taylor (Lois Fairchild), Rock Pearce (Wilbur Finletter), Eric Christmas (Senator Polk), Al Skylar (Ted Swamm), Ernie Meyers (President), Ron Shapiro (Editor), Jerry Anderson (Major P. Mills)
---
Plot
Humanity suddenly finds itself under attack by tomatoes with people being killed by their groceries and strangled by tomato juice. The government is in a quandary – attempts are made to shoot the attacking tomatoes but their numbers are too many. A team of crack spies are sent into action. A disguise expert infiltrates the tomato camp but gives the game away when he asks for ketchup to eat his humans with. The tomatoes move in on the cities, burning, pillaging and raping all in their path until it is discovered that they can be killed by bad rock music and humanity starts to fight back.
---
Attack of the Killer Tomatoes is a rather charming little parody of bad films. It is often erroneously pointed to as an example of all that is bad about the genre. Even from the title it is difficult to believe that the film could be interpreted as anything other than the parody it is intended. It was the first of a series of spoof and deliberately bad horror and science-fiction films like The Howling (1981), Big Meat Eater (1982), Lobster Man from Mars (1989) and so on, which became a major trend throughout the 1980s and early 1990s.
The film couldn't really be considered to be directed – it is more like someone has aimed a camera at scenes of people milling about – and there is no plot, just a series of episodic vignettes. However, the film does have a certain silliness that conspires to an erratic charm.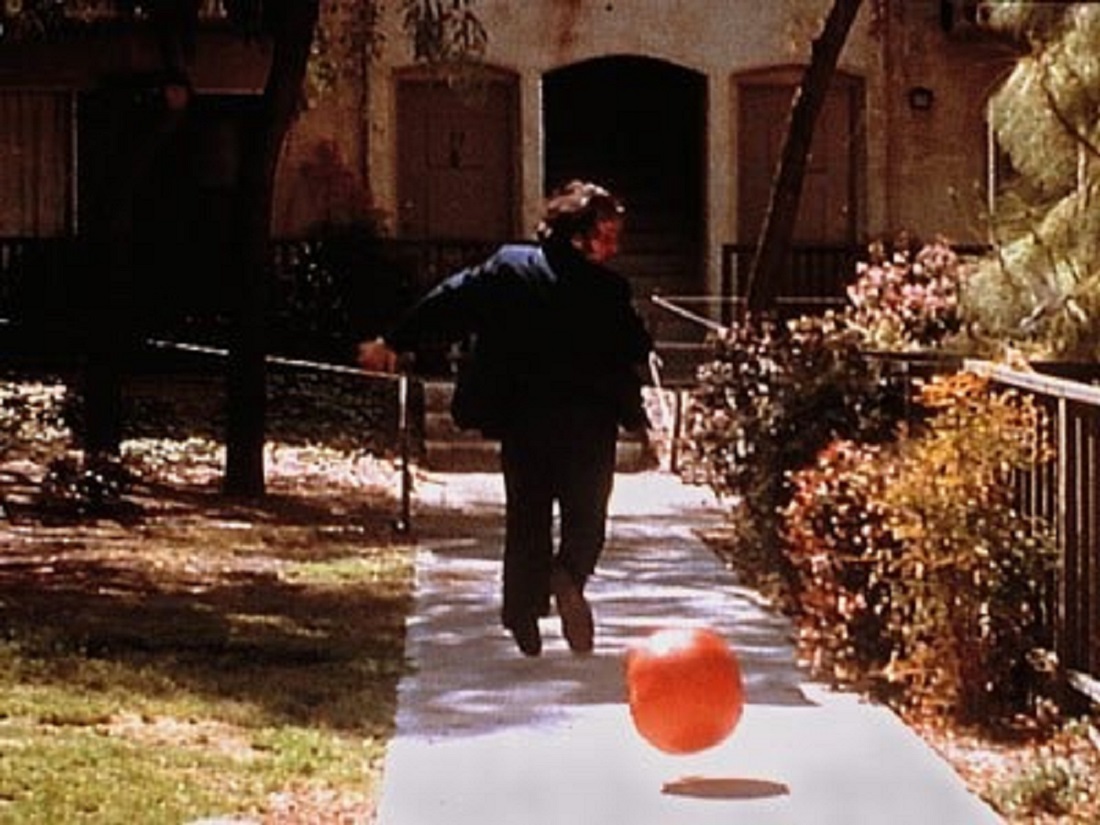 You cannot but like the parody of Jaws (1975) with tomatoes engaged in an underwater attack on bathers. There's an hilarious climax with tomatoes cornered in a stadium and killed by bad rock music, bar one giant tomato that holds off by wearing a pair of earmuffs, only to be done in by the lyric sheet. The scenes with the inept spies running about gets a little too silly but the unique charm of the film is its very silliness.
The film has inspired three better-budgeted sequels:– Return of the Killer Tomatoes! (1988), Killer Tomatoes Strike Back! (1991), Killer Tomatoes Eat France (1992), all directed by John De Bello – although, as the series progressed the slimness of the original idea became increasingly more strained. Incredibly the idea was also spun out as an animated children's series Attack of the Killer Tomatoes (1990-93), which contrarily is the best of all the Killer Tomatoes entries, maintaining a number of witty and sophisticated parodies of science-fiction films during its run. A remake of the original was touted for 2011 with names like Jim Carrey and Adam Sandler potentially being associated, although has yet to emerge.
---
---