aka The Go-Kids; The Quest
---
Australia. 1986.
Crew
Director – Brian Trenchard-Smith, Screenplay – Everett de Roche, Producer – Barbi Taylor, Photography – John McLean, Underwater Photography – Ron Taylor, Music – Brian May, Special Effects – Jeff Little, Brian & Steve Pearce, Peter Stubbs & Jamie Thompson, Mechanical Effects – Andrew Engineering Pty Ltd & Electro-Hydraulic Industries Pty Ltd, Production Design – John Dowding. Production Company – Western Film Productions.
Cast
Henry Thomas (Cody Walpole), Tony Barry (Gaza), Rachel Friend (Wendy Cannon), John Ewart (Sergeant Vic Ricketts), Tamsin West (Jane Cannon), Dempsey Knight (Charlie Pride), Dennis Miller (Oswald Cannon), Katy Manning (Lois Cannon)
---
Plot
14 year-old American kid Cody Walpole has been forced to go and live in the Australian Outback with his father's best friend following the death of his parents. Cody is an enterprising inventor. He and two local sisters trek up to the lake near an old disused mine, which is said to contain the Donkejin or Bunyip, a creature from Aboriginal legend. When the girls drift out onto the lake on a raft, Cody jumps in to save them but they are attacked by a saurian monster that rises to the surface. Escaping and returning to town, Cody starts to research into 'kadaicha' or Aboriginal magic, and determines to return and confront the 'Donkejin'.
---
This Australian-made children's film is an okay variant on what is essentially a teen boffin film. It succeeds with a modest effectiveness and an applaudable lack of sentimentality. It received some very reasonable reviews internationally when it came out, although is not so well remembered today.
The production imports Henry Thomas who was then riding on the success of E.T. – The Extra-Terrestrial (1982). Henry Thomas is good, especially when placed up against Australia's quintessential working class man Tony Barry. Initially, Thomas's stranger in a strange land role is used as an effective mirror into the strangeness of the Australian outback world – alas, in having the story later require him to know as much as the locals do, the effect of this is quickly negated. The character could easily and more convincingly have been played by a local and seems to have been bent out of shape in order to incorporate an American face for international marquee value.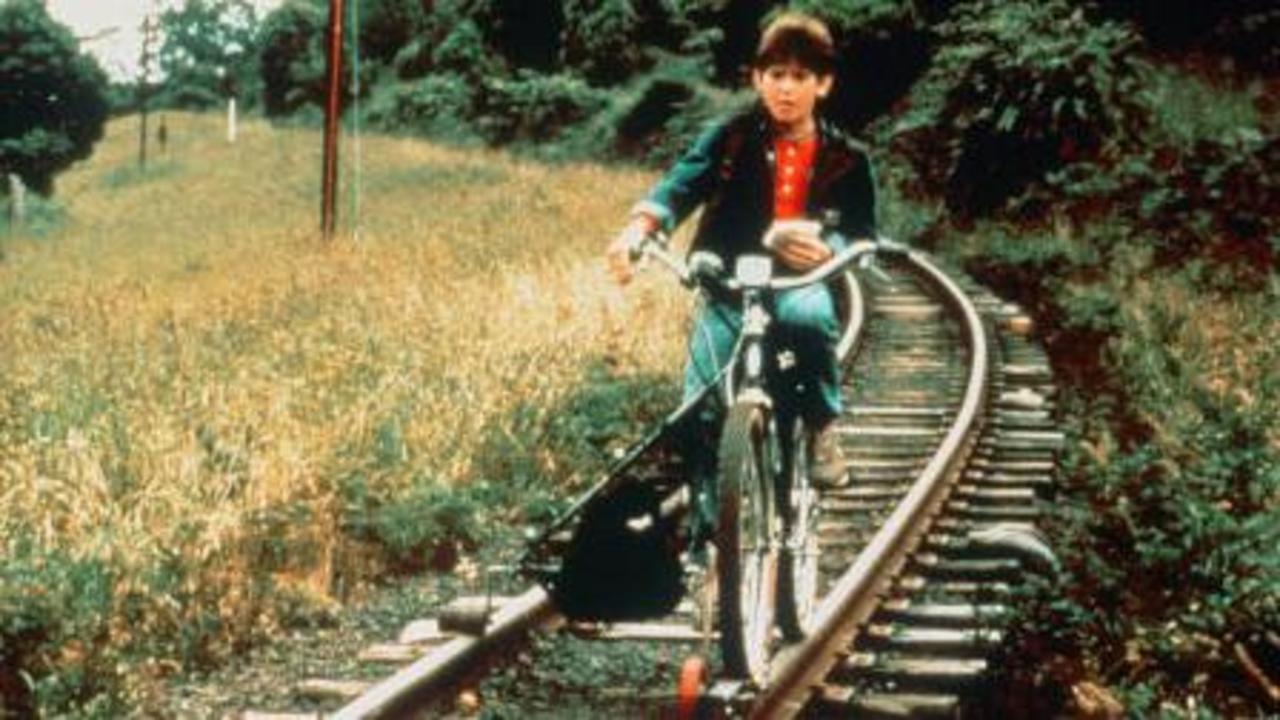 Nevertheless, the aspect of the Aboriginal Dreamtime is well conveyed and there is the sense of the film's greater delving into proto-myth. Although the final revelation of the merely mundane European origins of the Donkejin seem to contradict the film's attempts to root itself in native myth. The Australian landscape is very nicely photographed and Frog Dreaming works pleasingly well.
Frog Dreaming was directed by Brian Trenchard-Smith, a genre regular who had emerged through various action movies in the 1970s Ozploitation heyday. In genre material, Trenchard-Smith previously directed the terrible future prison film Turkey Shoot (1983), the quite good future satire Dead-End Drive-In (1986) and later went to the USA to make a host of bad films – Night of the Demons 2 (1994), Leprechaun 3 (1995), Leprechaun 4: Leprechaun in Space (1996), the Christian End of the World film Megiddo (2001), Tyrannosaurus Azteca/Aztec Rex (2007), the environmental catastrophe film Arctic Blast (2010) and various tv movies including the alien abduction film Official Denial (1994), the meteor collision film Doomsday Rock (1997), Atomic Dog (1998) about a mutant dog, the haunted house film Sightings: Heartland Ghost (2002) and the plague film The Paradise Virus (2003). Trenchard-Smith has also produced the monster movie Blood Tide (1982), Demonstone (1990), Malibu Shark Attack (2009) and the remake of Turkey Shoot (2014) Frog Dreaming is one of Brian Trenchard-Smith's few worthwhile efforts. One can also note former Doctor Who (1963-89) girl Katy Manning in a small part as the mother of the two girls.
---
---