---
Crew
Director/Teleplay – Nick Willing, Producer – Redmond Morris, Photography – Seamus Deasy, Music – Ronan Hardiman, Visual Effects Supervisor – Lee Wilson, Special Effects Supervisor – Kevin Byrne, Production Design – Amanda McArthur. Production Company – RHI Entertainment/Parallel Films/Sky Movies Productions.
Cast
Rhys Ifans (James Hook), Charlie Rowe (Peter Pan), Anna Friel (Captain Elizabeth Bonny), Q'orianka Kilcher (Aaya/Tiger Lily), Raoul Trujillo (Shaka), Cas Anvar (Gentleman Starkey), Charles Dance (Dr Richard Fludd), Bob Hoskins (Smee), Keira Knightley (Voice of Tinker Bell), Charlotte Atkinson (Tinker Bell), James Ainsworth (Tootles), Patrick Gibson (Curly), Lorn McDonald (Fox), Thomas Patten (The Twins), Brandon Robinson (Slightly), Chase Willoughby (Nibs), George Aguilar (Kaw Chief)
---
Plot
London, 1906. Jimmy Hook oversees a group of street urchins that he sends out to pickpocket and steal for him. The group is headed by young Peter who is determined to prove himself and be Jimmy's partner. Jimmy wants them to break into an antique store but then decides the job is too dangerous. Peter organises the gang to do it anyway and they procure a mysterious orb kept in a locked vault. However, when touched, the orb causes Jimmy and all of the boys to vanish, leaving only Peter behind. Peter takes the orb but is followed by others wanting it. Learning that it has the power to transport people elsewhere when struck, Peter hits the orb and is instantly transported to a planet at the centre of the galaxy. Hook and the boys have been captured by pirates from the 16th Century headed by Captain Elizabeth Bonny. Hook becomes Elizabeth's lover and learns that people do not age on this world. Peter and the boys part ways with Hook and fall in with a group of Kaw Indians who have also been transported there. Elizabeth tells Hook of a dust created by the tree spirits of this world that can cause things to fly and he becomes obsessed with obtaining its power. Peter encounters Richard Fludd, Elizabeth I's alchemist who created the orb and has made another that will transport people back to Earth. A wounded Peter is taken by the tiny tree spirits to a secret stream where he bathes in the dust and emerges able to fly. However, Hook's obsession with obtaining the return orb and learning the secret of flying pits the pirates against the Indians and tree spirits in a war.
---
Neverland is the third in a trilogy of tv mini-series from director Nick Willing and RHI Entertainment that adapt classic modern children's tales but offer a fascinating new rewriting of them in science-fictional terms. Willing first made Tin Man (2007), which retold The Wizard of Oz (1939) as a venture into an alternate dimension where the familiar characters were given rationalised explanations. Willing followed this with Alice (2009), which set Lewis Carroll's Alice in Wonderland (1865) in a similar kind of alternate dimension. With Neverland, Nick Willing and RHI do the same thing for J.M. Barrie's Peter Pan (1904). (See below for Nick Willing's other genre works).
Nick Willing's rewrites of these classics serve to give them striking new interpretations. The spin he conducts on Peter Pan is to place everything onto another planet where people have been transported there by a mysterious artifact. This offers an ingenious explanation of the world of J.M. Barrie's Neverland where pirates sat alongside American Indians and children that never aged. Barrie offered no particular explanation for such, whereas Willing has the characters being transported there from various eras of history where the planet causes them to never age thus explaining Peter's everlasting youth. Other aspects of Peter Pan are given ingenious rationalisations or reinterpretations – Peter's ability to fly comes from a substance on this world; or where Tinkerbell is one of a series of native tree spirits.
Neverland should perhaps be seen more as a prequel to the events of Peter Pan than a remake/reworking of the story itself. There is no Wendy in this story, for instance, although it is implied that this story ends just before the point where she would enter the scene as Peter returns from Earth and the others notice that his shadow is missing. The mini-series is concerned with the events leading up to Peter and Hook's arrival in Neverland and this is where Nick Willing's writing is at its most ingenious.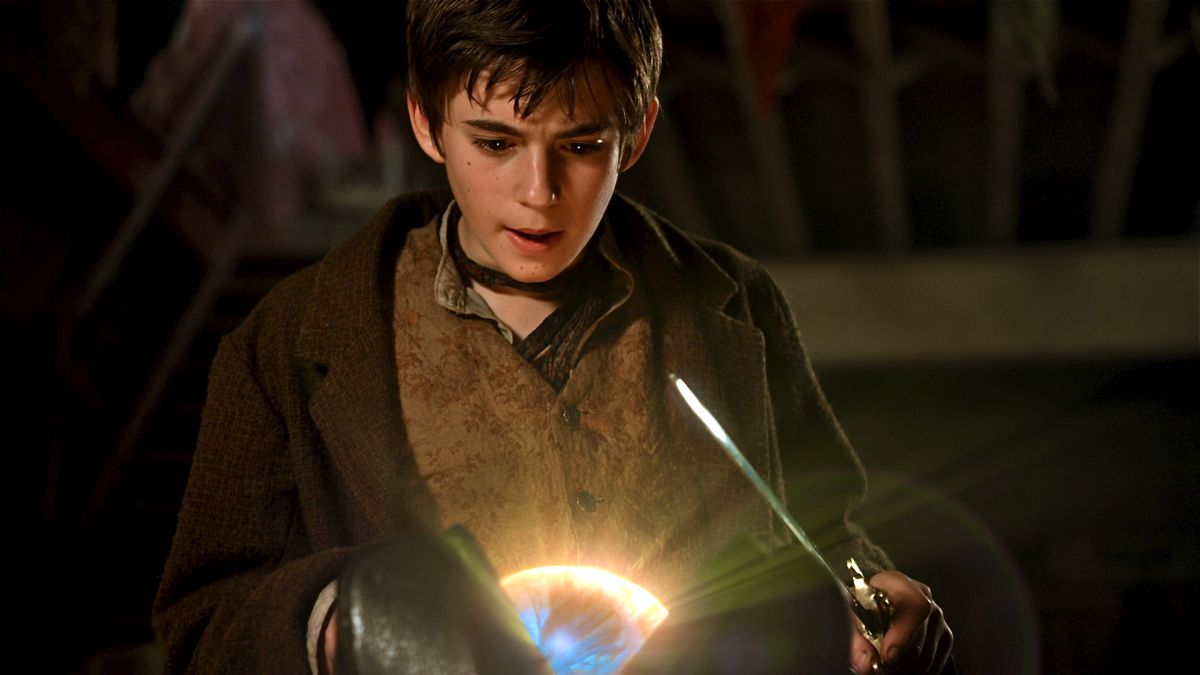 All other adaptations of Peter Pan interpret Captain Hook as a traditional black hat villain, whereas Neverland makes the case far less certain. I particularly liked the way that Willing reconceived the relationship between Peter and Captain Hook with both of them now having an intertwined past where Hook masterminds a gang of urchin street thieves in Victorian London, which is headed by Peter who initially desires to become Hook's equal. Throughout, the relationship between the two follows an arc of the child worshipping his idol and gradually coming to see him as less than honourable before they end up as opposed nemeses. We also see Hook going from outsider to eventually taking command of the pirates and, it is presumed in the events that would follow, becoming 'Captain' Hook.
You suspect that Neverland might have worked better as a feature film than as a mini-series designed to fill two two-hour slots. What it doesn't have is the Steampunk designs and ornate alternate world sets of either Tin Man or Alice; rather Neverland is a fairly bare (albeit CGI enhanced) series of outdoor locations for the most part. Once the set-up out of the way, much of the middle of the mini-series involves perhaps too much running around and schemings and counter-schemings.
There are some generally good effects, including a particularly ferocious looking giant alien crocodile. On the other hand, Nick Willing's handling of the action scenes is uneven – the scenes with Peter flying never look like anything more than Charlie Rowe hanging on a series of wires, while the climactic swordfight between Rowe and Rhys Ifans looks particularly unconvincing with one of the parties strung up in mid-air.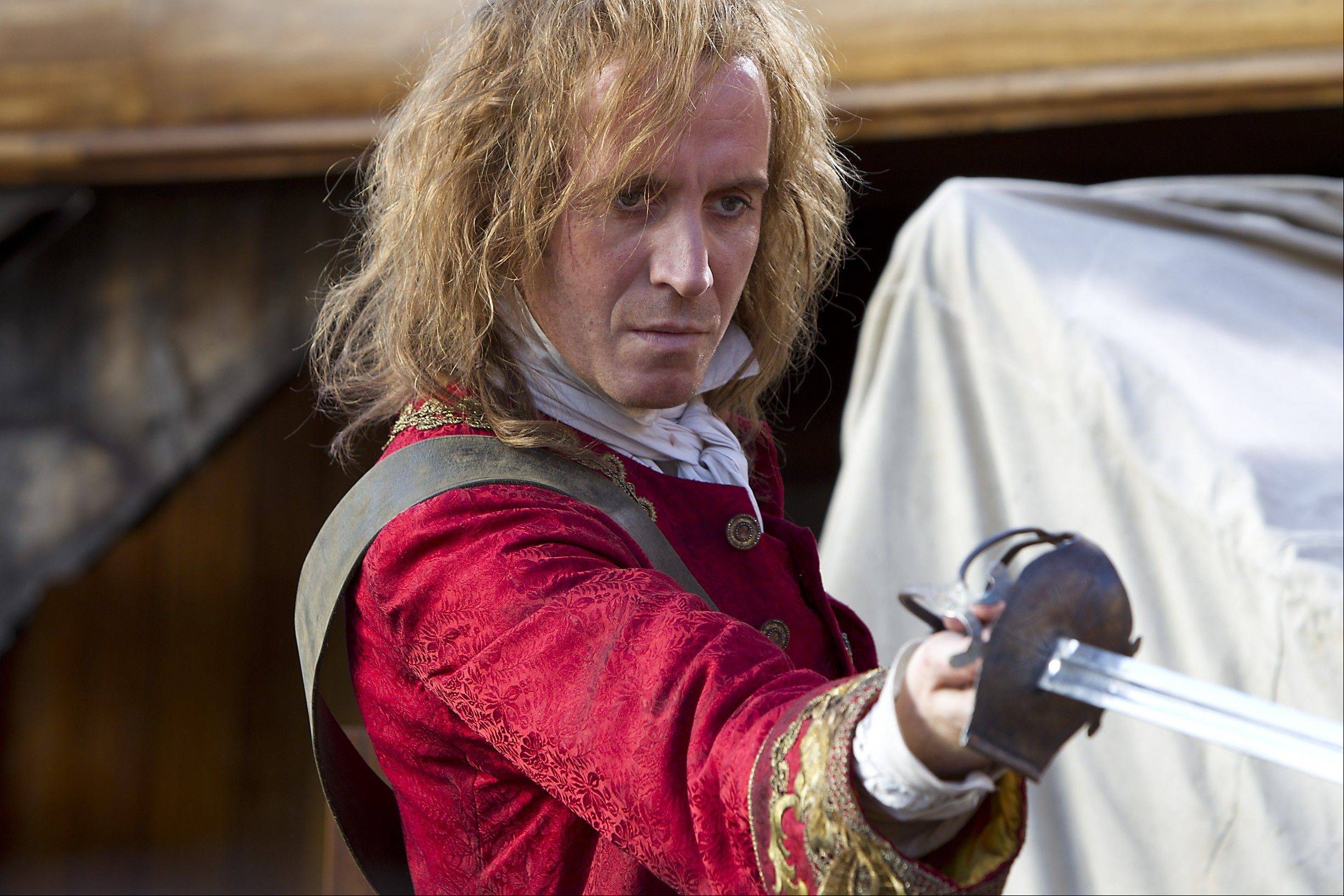 The cast is somewhat variable. Charlie Rowe has a perky likeability as Peter, while Rhys Ifans has never managed to look more dashing and sexy on screen as Hook. Anna Friel valiantly struggles with a provincial accent as the pirate queen. Most disappointing is Q'orianka Kilcher as Tiger Lily where Kilcher comes across as stiff and wooden most of the time. In a cute in-joke, the mini-series also casts Bob Hoskins as Smee – a role that Hoskins played once before in Steven Spielberg's Peter Pan sequel Hook (1991).
Nick Willing's other genre works include:- Photographing Fairies (1997) about the Cottingley Fairies hoax, the occult thriller Doctor Sleep/Close Your Eyes/Hypnosis (2002), the thriller The River King (2005), tv mini-series such as Alice in Wonderland (1999), Jason and the Argonauts (2000), Tin Man (2007) and Alice (2009), and the ghost story Altar (2014). Willing also conceived/produced the tv mini-series The Infinite Worlds of H.G. Wells (2001).
Other adaptations of Peter Pan include:- the silent Peter Pan (1924); the classic Disney animated version Peter Pan (1953); Peter Pan (1955), a live tv play; Peter Pan (1976), a tv movie version with Mia Farrow!!! playing Peter; the animated tv series Peter Pan and the Pirates (1990); Peter Pan (tv movie, 2000); and the big-budget live-action Peter Pan (2003). There was also the fascinating but little-seen Neverland (2003), which gave Peter Pan a modernised interpretation with Peter a kid suffering from bipolar disorder. Other variations of the story include:- Steven Spielberg's live-action sequel Hook (1991), which concerns itself with a grownup Peter's return to Never-Never Land; Disney's animated theatrical sequel Return to Never Land (2002) and the series of Tinkerbell dvd-released films with TinkerBell (2008), Tinker Bell and the Lost Treasure (2009), Tinker Bell and the Great Fairy Rescue (2010), Secret of the Wings (2012), The Pirate Fairy (2014) and Tinker Bell and the Legend of the Neverbeast (2014); and the live-action prequel Pan (2015). Other reinterpretations include the fascinating but little-seen Neverland (2003), which gave Peter Pan a modernised interpretation with Peter a kid suffering from bipolar disorder; and the modernised Wendy (2020), which relocates the story in the Mississippi Delta. Finding Neverland (2004) was a biopic about J.M. Barrie and offered a heavily fictionalised account of the writing of Peter Pan.
---
---