USA/UK/Germany. 2006.
Crew
Director – Kevin Reynolds, Screenplay – Dean Georgaris, Producers – Moshe Diamant, Giannina Facio, Lisa Ellzey & Elie Samaha, Photography – Arthur Reinhart, Music – Anne Dudley, Visual Effects – UPP Prague (Supervisor – Jaroslav Polansky), Special Effects Supervisor – Pavel Sanger, Production Design – Mark Geraghty. Production Company – Scott Free/Apollomedia/MFF [Tristan & Isolde] Limited/Stillking/QI Quality International.
Cast
James Franco (Tristan), Sophia Myles (Isolde), Rufus Sewell (Lord Marke), David O'Hara (King Donnchadh), Mark Strong (Wictred), Bronagh Gallagher (Bragnae), Henry Cavill (Melot), Graham Mullins (Morholt), Thomas Sangster (Young Tristan)
---
Plot
England after the departure of the Roman occupation, where the country lies in chaos amid disunited tribes. In a battle with the Irish, young Tristan of Aragon's father is killed. Tristan is taken and raised as though a son by Marke of Cornwall. Nine years later. Donnchadh, the king of Ireland, promises his daughter Isolde to his general Morholt. However, Tristan then kills Morholt during an ambush. During the skirmish, Tristan is wounded with a poisoned sword and his fellows, thinking him dead, set him adrift on a funeral byre. Instead, Tristan survives and is washed ashore on the coast of Ireland where he is found by Isolde. Isolde nurses him back to health in secrecy, fully aware that he is the enemy. When he asks who she is, Isolde says that she is merely a handmaiden. The two become lovers but Tristan is forced to flee when his presence is discovered. Back in England, Tristan enters a tournament as Marke's champion and wins the hand of Isolde on behalf of Marke in order to bring peace to the kingdom, unaware of who is behind her veil. As she and Marke marry, Tristan begins to brood with hurt and to doubt his oath of honour. Marke is then made the king and names Tristan as his second. Tristan and Isolde start to meet in secrecy as their love becomes too much to deny. Enemies of the kingdom then try to exploit this in their desire to unseat Marke.
---
The story of Tristan and Isolde is one of the classic legends. It is thought that the character of Tristan may have had an origin in the 8th Century Pictish prince Drust, whose story later became part of a Welsh oral tradition where it was then considerably embellished. The story that is Tristan and Isolde appears to have first been written down in the 12th Century. Two differing versions appeared around the same time from the French poets Thomas and Beroul, neither of which exist in their complete form any longer. Not long after this, other writers began to rework the story and it was soon incorporated into the legends of King Arthur with Tristan later becoming one of the Knights of the Round Table. Tristan and Isolde is considered one of the great romantic works of Middle Ages literature and has been retold numerous times since, with the classic interpretation being Richard Wagner's opera Tristan und Isolde (1865).
There have been various film versions of the legend, mostly in German language – some six adaptations of the Wagner opera and other versions like the German Fire and Sword (1983) and the French animated Tristan and Isolde (2002). There have been surprisingly few English language film versions excepting the little seen Lovespell (1981) with Kate Mulgrew as Isolde, Nicholas Clay as Tristan and Richard Burton as Mark.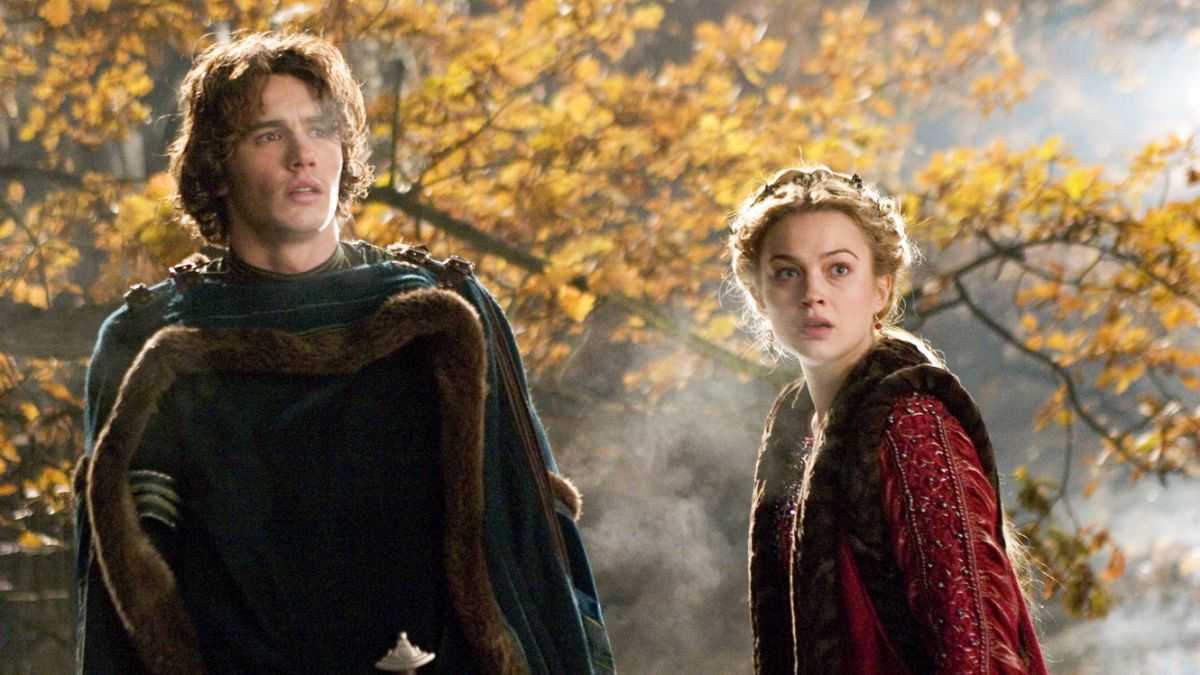 This version comes from Scott Free, the company headed by directors and brothers Tony and Ridley Scott. In fact, Ridley Scott had been planning his own version of Tristan and Isolde in the early 1980s, between the points he made Alien (1979) and Blade Runner (1982). This would have been an interestingly strange version, which Ridley apparently located on an alien planet. This 2006 version has been clearly mounted on the coat tails of the renewed interest in historical blockbusters that came about after the mega-success of Ridley Scott's own Gladiator (2000).
The director assigned to Tristan + Isolde is Kevin Reynolds. Reynolds has a history with big-budget historical spectacle, having made films such as Robin Hood, Prince of Thieves (1991), Rapa Nui (1994), The Count of Monte Cristo (2002) and Risen (2016), as well as one genre film with the notoriously over-budgeted Waterworld (1995). The script for Tristan + Isolde comes from the increasingly worthwhile Dean Georgaris who made up for having written Lara Croft, Tomb Raider: The Cradle of Life (2003) with the intelligent likes of Paycheck (2003) and The Manchurian Candidate (2004).
In regard to the 00s fad for historical spectacle that it clearly belongs to, it almost feels that Tristan + Isolde could be a sequel of sorts to King Arthur (2004) (especially considering that the story of Tristan and Isolde is considered a pendant to the Arthurian cycle). In both King Arthur and Tristan + Isolde, as well as the adaptations of other classic legends like Troy (2004), Beowulf & Grendel (2005) and Ridley Scott's later Exodus: Gods and Kings (2014), the filmmakers made a deliberate attempt to tell the story as a purely historical epic and bleed out all the mythological and fantastical elements that existed in the original texts. King Arthur was a version of the Arthurian cycle minus Merlin the Magician or any swords in the stone and Ladies of the Lake.
Likewise, this is a version of Tristan and Isolde that is conducted as purely an historic epic with all fantasy elements thrown out. In the originals, Tristan is not set adrift after being thought killed in battle but is instead near-fatally wounded after killing a dragon; while Mark also employs a dwarf magician Melot (whose name is appropriated for a completely different character in the film) to try and detect the adultery. The most substantial difference between this film and almost any version is that in the original versions Tristan and Isolde fall for one another after drinking a love potion. There is also much more complicated plotting to the original – like how Tristan goes off and marries another woman (also called Isolde) but never sleeps with her, or how Isolde contrives to have Mark sleep with her maid thinking it is she. At one point, Mark even gives Isolde to an Irish harpist named Gandin and, after discovering the adultery, throws Isolde to a colony of lepers who start raping her until Tristan rescues her. The endings of the originals also differ – there is not the political complicities of the kingdom that the film adds, while Tristan dies a tragic death.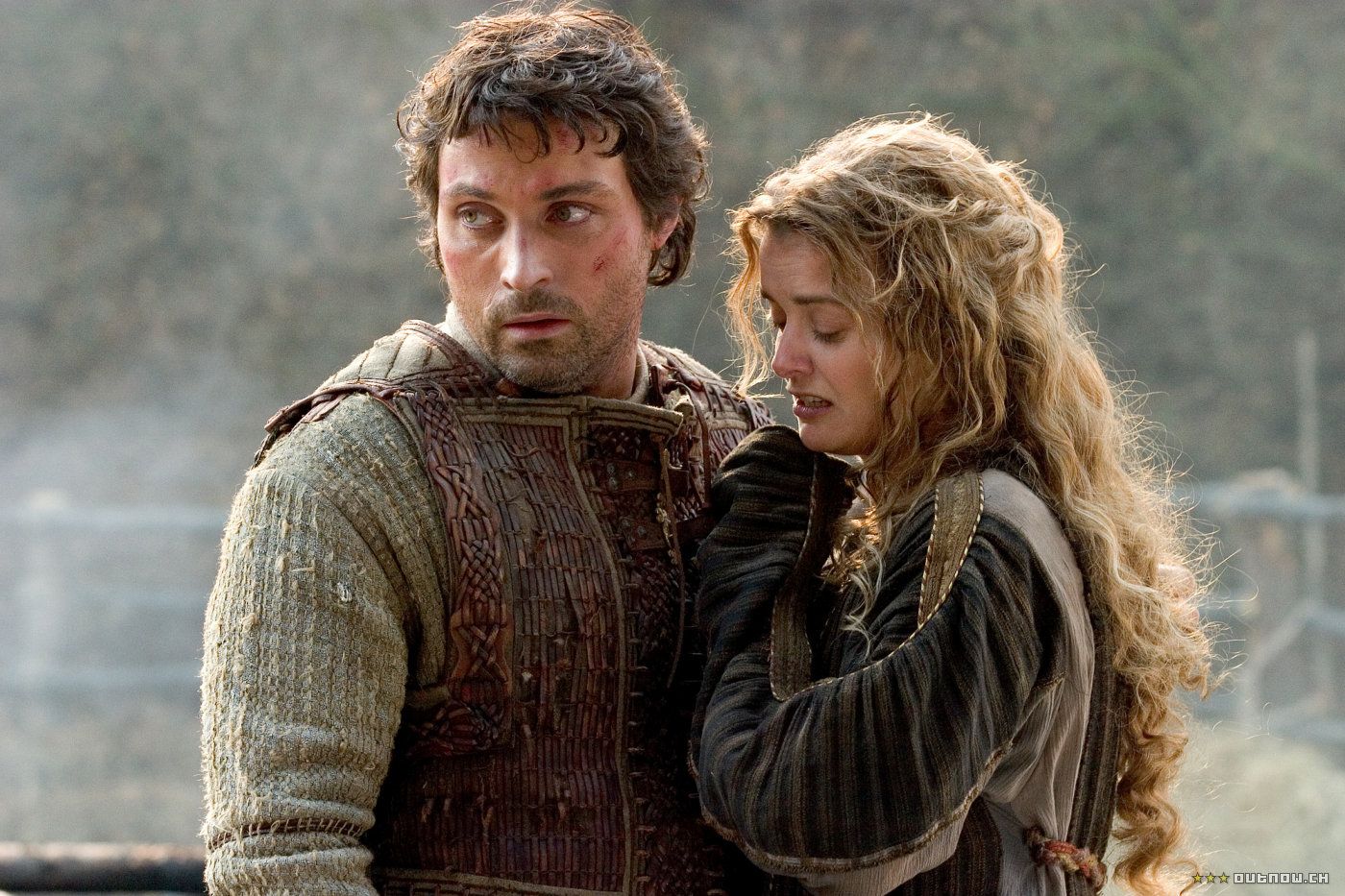 I have not been a fan of Kevin Reynolds's other films – they seem big-screen spectacles arrayed with easy clichés in the place of any genuine drama or heart. Nor did the prospect of Tristan + Isolde seem encouraging – the studio (20th Century Fox) kept the film on the shelves for more than a year and when it opened, the film earned only a dismal $7 million at the box-office. However, in watching Tristan + Isolde, I ended up being pleasantly surprised and found it a much better film than any of this led one to expect. Rather than the lavish spectacle he usually arrays, Kevin Reynolds if anything underplays his hand. There is a surprising lack of big expansive scenes of armies lined up – instead, the focus is on the romance of the legend and to a lesser extent the politicking of the various clans of the kingdom.
The film's strength is the story. Though Dean Georgaris excises many elements from the legend, the film is faithful to the essential core of the story – the love triangle between Tristan, Isolde and Marke/Mark. It is this, the sense of Tristan's struggle between chivalric honour and love, and the dramatic twists and turns that the story hangs upon that carry the film. Certainly, Kevin Reynolds conveys some lovely pageantry at times – the raw Irish landscapes, the wedding ceremony where Sophia Myles arrives on a boat garlanded with flowers, of the two lovers curled up in a midnight-lit forest glade.
The film is let down somewhat by James Franco who only seems to brood and change between varying degrees of unhappy expressions throughout. That said, the rest of the film is more than ably carried by the lovely Sophia Myles, who manages to play with a considerable forthright intelligence. She is also aided by Rufus Sewell who gives an effortlessly charismatic performance as Marke.
(Nominee for Best Actress (Sophia Myles) at this site's Best of 2006 Awards).
---
Trailer here
---