---
Crew
Director – Antoine Fuque, Screenplay – Ian Shorr, Screen Story – Todd Stein, Based on the Novel The Reincarnationist Papers by D. Erik Maikranz, Producers – Lorenzo di Bonaventura, Mark Huffam, Stephen Levinson, Mark Vahradian, Mark Wahlberg & John Zaozirny, Photography – Mauro Fiora, Music – Harry Gregson-Williams, Visual Effects Supervisor – Peter Bebb, Visual Effects – DNeg (Supervisors – Stuart Lashley & Lee F. Sullivan), Special Effects Supervisor – Mark Holt, Prosthetics Designer – Jana Carboni, Makeup Effects Designer – David White, Production Design – Chris Seagers. Production Company – di Bonevanture Pictures/Closest to the Hole Productions/Leverage Entertainment.
Cast
Mark Wahlberg (Evan McCauley), Chiwetel Ejiofor (Bathurst 2020), Sophie Cookson (Nora Brightman), Jason Mantzoukas (The Artisan), Toby Jones (Bryan Porter), Johannes Haukur Johannessen (Kovic), Liz Carr (Garrick), Dylan O'Brien (Heinrich Treadway), Kae Alexander (Trace), Rupert Friend (Bathurst 1985), Mark Fleischmann (Brasserie Manager), Jack Roth (Ronnie)
---
Plot
In New York City, Evan McCauley is having little success finding work due to his history of mental health problems. He has an uncanny set of skills that seem to come from nowhere, including the ability to make samurai swords. He makes swords and sells them to dealers for the drugs he needs to hold back his mental health issues. After a deal goes wrong, he is arrested in possession of the sword. In police custody, he is visited by Bathurst who urges Evan to remember things at gunpoint. Nora Brightman then rams into the interrogation room in a vehicle and helps Evan escape in a high-speed chase. She explains that he is one of the group of people called The Infinites who have the ability to be reincarnated and remember their past lives. These are split into two camps – The Believers who try to do good in the world, and the Nihilists led by Bathurst who seeks an end to the cycle. To this extent, Bathurst has engineered a virus that will destroy all organic life on Earth – with nothing left to reincarnate into, this will bring his existence to an end. In his previous life in Mexico City in 1985, Evan, then known as Heinrich Treadway, fought Bathurst and took the egg that would have released Bathurst's weapon. The Believers now put Evan through an intensive program to help him remember his past lives at the same time as Bathurst and a heavily armed contingent come trying to regain the egg.
---
Infinite belongs to a dying breed these days – the Action Movie. Or at least the action movie that is not part of an ongoing franchise like The Fast and Furious and Taken films. The action movie that comes without connection to a prior established intellectual property is far and few to be found these days. The 2010s seem to see it supplanted by the superhero film, although quite why it seems to have just died as a genre is an interesting mystery.
Infinite has an undeniably interesting premise – that of a Secret Society made up of people who are fighting a war as they reincarnate through multiple lives. With its premise of the secret war of the very long lived, the film undeniably draws from Highlander (1986) and its plot of rival clans of immortals fighting across the ages. A similar variant was recently conducted with The Old Guard (2020).
The film is adapted from a novel by D. Erik Maikarnz, a former nightclub bouncer, journalist, radio talkshow host and travel book writer. Maikarnz self-published his book as The Reincarnationist Papers (2009) and offered the unique self-promotion scheme of crowdsourcing his readers and offering 10% of the advance to anybody who could get him a sale to a Hollywood producer. Even then, much of Maikarnz's story seems to have been thrown out – there is no Bathurst and, as far as I can tell from reading a synopsis of the book, no war between rival factions across the ages. Maikranz later wrote a novella follow-up The Reincarnationist Papers: Origin Prequel (2020).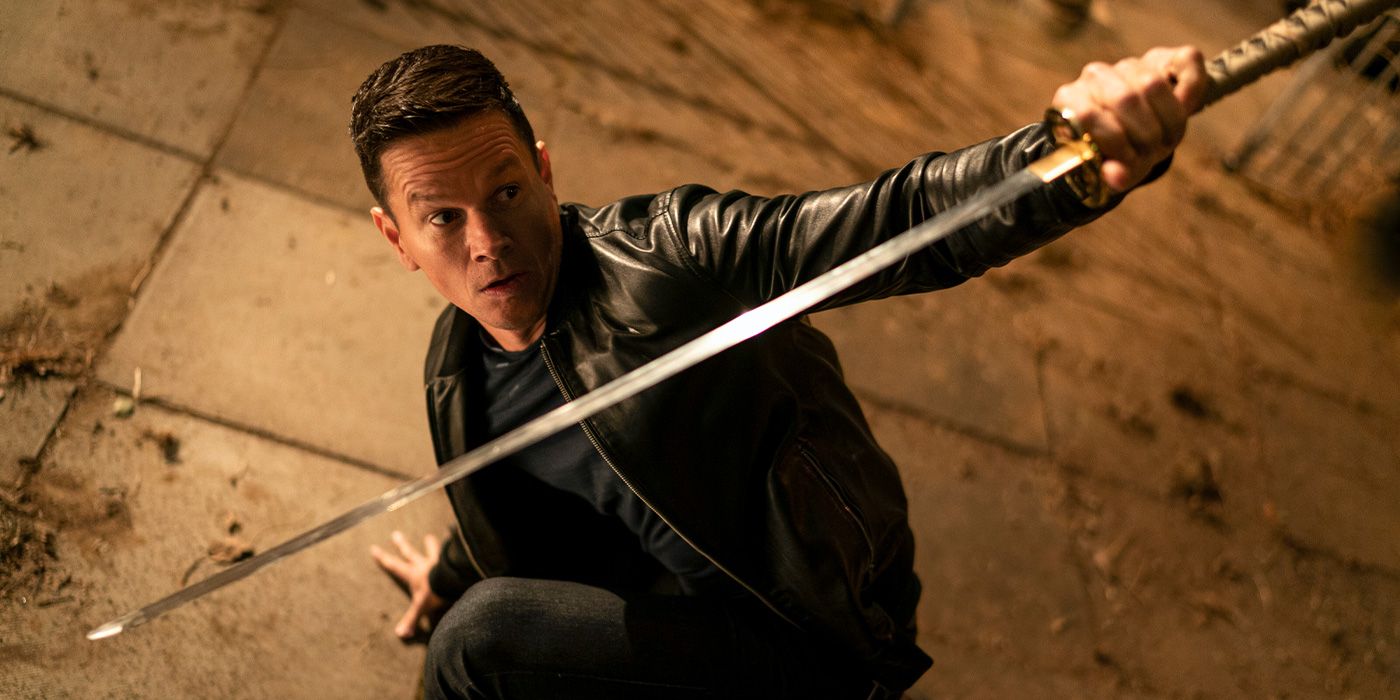 At one point being announced with Chris Evans in the lead, the film ended in the hands of Antoine Fuqua. The African-American Fuqua emerged via a series of music video in the 1990s, most notedly with Coolio's Gangsta's Paradise (1990). He made his directorial debut with The Replacement Killers (1998) and had a hit with his third film Training Day (2001). Since then he went on to direct Tears of the Sun (2003), King Arthur (2004), Shooter (2007), Brooklyn's Finest (2009), Olympus Has Fallen (2013), The Equalizer (2014) and sequel, Southpaw (2015) and The Magnificent Seven (2016).
Reincarnation is a theme that has periodically turned up in genre cinema. It regular appears in films from Hong Kong and Thailand, countries where reincarnation is an actual religious belief. In vampire and mummy films, the resurrected characters are constantly seeking the reincarnation of their lost loves. The 1950s held a spate of films about hypnotic regression to past lives after the success of the supposedly non-fiction The Search for Bridey Murphy (1956). Western treatments have included the likes of The Reincarnation of Peter Proud (1975), Audrey Rose (1977) and Dead Again (1991) where people face evidence that reincarnation is true in the modern world, a few horror films and one or two works that have gone in more challenging directions such as Fluke (1995), Birth (2004), Dean Spanley (2008), even a musical with On a Clear Day You Can See Forever (1970). Perhaps the nearest we have had to what we have with Infinite would be Assassin's Creed (2016), which took a similar action focus and had secret societies warring across the ages for possession of artefacts.
I had expectations of Infinite being a high concept film – maybe something that might have been clever enough to enter the arena of Tom Cruise's Edge of Tomorrow (2014). It took less than five minutes for these hopes to be dashed. These begin with the opening action scene where we see Dylan O'Brien driving a luxury car in a high-speed chase through the streets of Mexico City at the same time as he manages to use a cigarette lighter to cauterise a wound on his leg, drive a car backwards through traffic at high speed and then dive off an unfinished highway overbridge and catch his fall on a construction crane using a sword.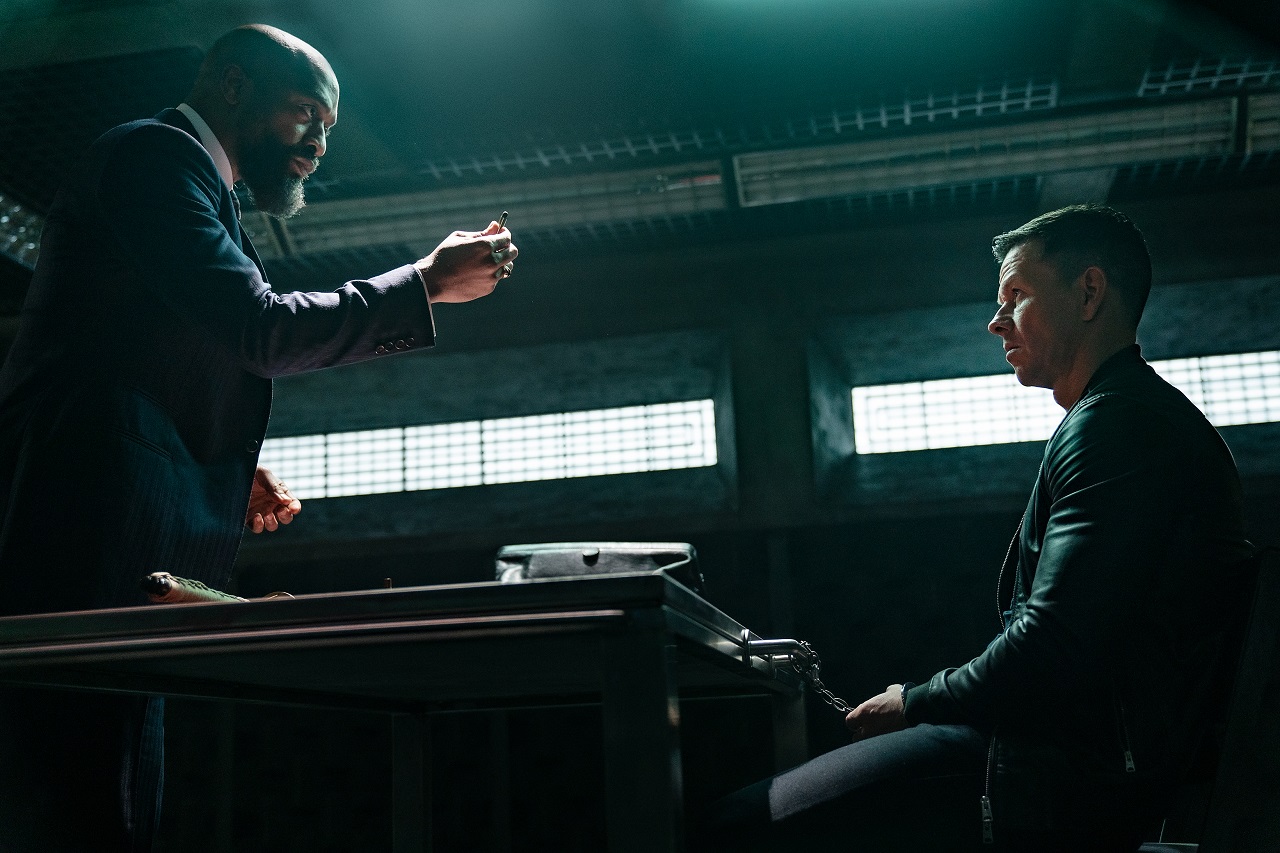 The present-day scenes are no better. The initial present-day scenes where Mark Wahlberg applies for a job at a brasserie and then goes into the drug den to obtain his meds and ends up in a fight after being cheated by a psychotic Jack Roth seem less like dramatic scenes than ones designed with the intent of making star Mark Wahlberg seem cool. They seem like ego puff scenes inserted at a star's behest and specifically written to boost the way his character comes across as a tough fighter, a defender of the innocent and someone who talks straight and takes no shit.
There is a bunch of potentially interesting world-building in the story – past lives, a war between rival factions across the ages, a villain seeking to end his immortal existence with the use of a doomsday weapon. All of that said, Antoine Fuqua and Mark Wahlberg seem to be actively disinterested in exploring any of them. Infinite in fact emerges as an anti-intellectual film whose only real raison d'etre is the production of a series of kinetic big-budget action sequences.
These action sequences become increasingly absurd as the film goes on. About the point where we have a car chase that takes place inside a police station with an SUV bursting through interrogation room walls and vehicles pursuing each other through squad rooms and down the halls of the jail cells you sit back thinking just how completely ridiculous the film. It is not even a film that seems to be making the slightest effort to take itself seriously.
The rest of the film is a barrage of vehicular chases, shootouts, explosions, helicopter action, mid-air stunts and the like. You can certainly admire the undeniable technical expertise that has gone into making everything seem spectacular on screen. Equally at the same time, like the climactic sequence where Mark Wahlberg takes a leap off a cliff on a motorcycle onto the wing of a plane and pulls himself up by using the sword impaled in the wing strut, you are going "Oh really?" and the contrived plausibility of it all.
(Winner in this site's Top 10 Films of 2021 list).
---
Trailer 1 here
---