---
Crew
Director – Robert Schwentke, Screenplay – Joe Shrapnel, Evan Spiliotopoulos & Anna Waterhouse, Story – Evan Spiliotopoulos, Producers – Lorenzo di Bonaventura, Brian Goldner & Erik Howsam, Photography – Bojan Bazelli, Music – Martin Todsharow, Visual Effects Supervisor Visual Effects – Mr. X (Supervisors – Sebastian Raets & Chris Uyede), Special Effects Supervisor – Joel Whist, Production Design – Alec Hammond. Production Company – Paramount Pictures/Metro Goldwyn Mayer Pictures/Skydance/Hasbro/di Bonaventura Pictures.
Cast
Henry Golding (Snake Eyes), Andrew Koji (Tomisaburo Arishikage/Storm Shadow), Haruka Abe (Akiko), Takehiro Hita (Kenta Takamura), Ursula Corbero (Baroness), Eri Ishida (Sen), Samara Weaving (Scarlett), Peter Mensah (Blind Master), Iko Uwais (Hard Master), Steve Allerick (Father), Samuel Finzi (Mr Augustine), Max Archibald (Young Snake Eyes)
---
Plot
In L.A., the cage fighter Snake Eyes is recruited by the Yakuza lord Kenta to work for him in return for information about the man who killed his father. Snake Eyes is then asked to shoot Tommy who has been discovered to be an infiltrator to the organisation but refuses. After they make an escape, Tommy, who is really Tomisaburo Arishikage, heir to the Arishikage clan, takes Snake Eyes back to Japan. In gratitude, he is insistent that Snake Eyes be inducted into the clan's ninja training programming. However, Snake Eyes is actually working for Kenta who staged everything so that Snake Eyes could infiltrate the Arishikage clan and steal their most prized artefact The Jewel of the Sun. As Snake Eyes sets about both completing the initiation challenges and stealing the artefact, he is given cause to doubt his loyalties when he finds that Kenta is a member of the Cobra organisation.
---
Snake Eyes is the third of the G.I. Joe live-action films. Following the success of Michael Bay's Transformers (2007), producer Lorenzo di Bonaventura decided that the world needed more in the way of Films Based on Toys and licensed the rights to Hasbro's G.I. Joe. G.J. Joe was a popular line of toy soldiers for children that originally appeared in 1964. During the 1970s, the military theme was dropped and the toys reconceived as an action team. This resulted in a Marvel comic and an animated tv series G.I. Joe: A Real American Hero (1985-6) from which the films draw their mythology and characters. The film series was launched with G.I. Joe: The Rise of the Cobra (2009) followed by a sequel G.I. Joe: Retaliation (2013), both of which enjoyed reasonable success.
Snake Eyes – which should not in any way be confused with Brian De Palma's thriller Snake Eyes (1998) – is an attempt to reboot the G.I. Joe film series. This comes as part of what is seen as a long-promised shared universe where G.I. Joe will merge with other Hasbro toy properties including Transformers. Micronauts and M.A.S.K. Whether this will ever transpire due to Snake Eyes' low box-office ($36 million against a budget of $88 million as a result of being released in the midst of ongoing Corona Virus pandemic lockdowns around the world) is a question that is up in the air. This also leaves the fate of the announced G.I Joe: Ever Vigilant, which was to be shot for release in 2022, uncertain at present.
Quite why the attempt to reboot the series has chosen to focuses on Snake Eyes, one of the supporting characters, is a good question. Part of it I suspect is that the producers are trying to do is what Marvel did with their MCU films, which is to build up anticipation through getting to know the characters in a series of one-offs before seeing them merge together. The other I suspect is a fad we have seen the last couple of years among intellectual properties to turn to the Martial Arts Film – see also Batman: Soul of the Dragon (2021), Mortal Kombat (2021), Shang-Chi and the Legend of the Ten Rings (2021). Quite why we are seeing this now is another question – one suspects that a large part of this is an effort to chase after the all-important Asian box-office dollar.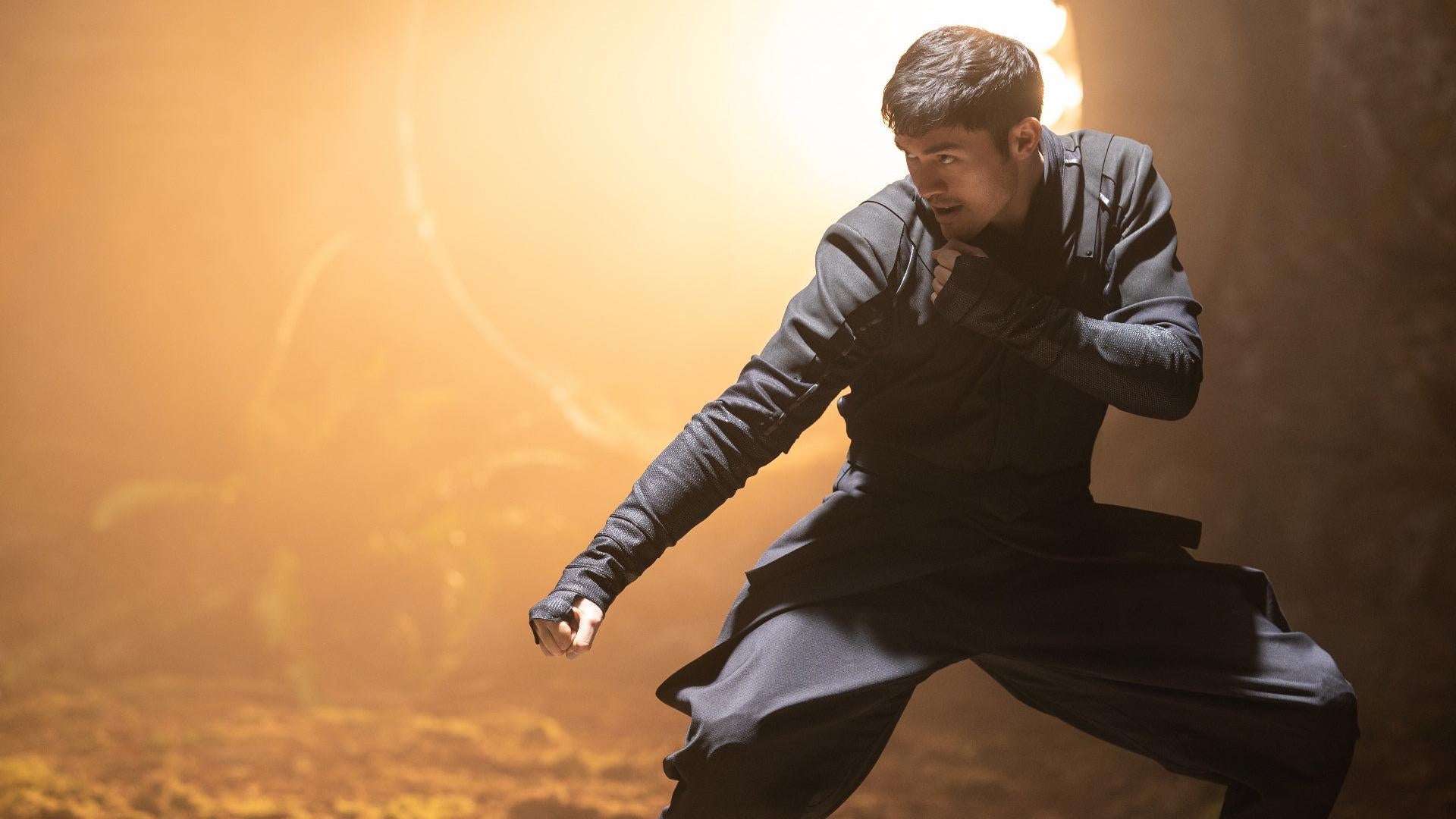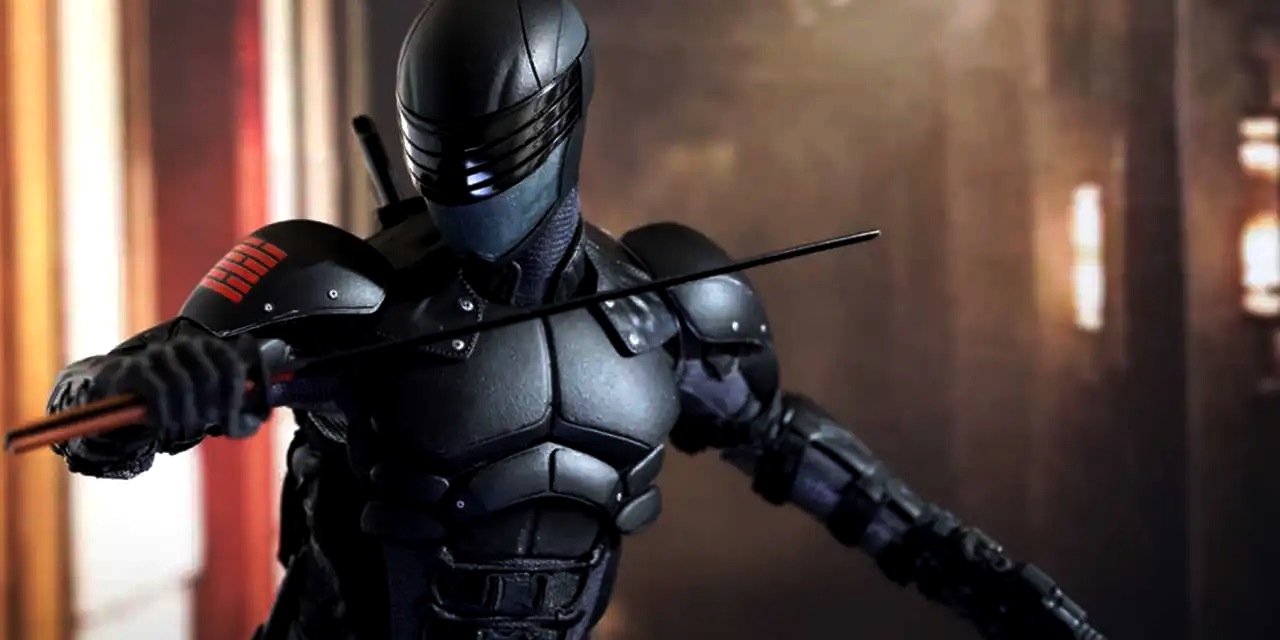 The director of the show is Robert Schwentke. Schwentke first emerged in his native Germany with the thriller Tattoo (2002) and the black comedy The Family Jewels (2003), before being brought to the US to make the mainstream Jodie Foster thriller Flightplan (2005), the time travel romance The Time Traveler's Wife (2009), the action film Red (2010), R.I.P.D. (2013) about an afterlife police force and the Young Adult dystopian sequels Insurgent (2015) and Allegiant (2016).
Schwentke abandons the far more comic-bookish approach taken by the first two G.I. Joe films in favour of action that is much grittier and darker in tone. This is a film far more realistically grounded action than the other films – there is none of the gadgetry and super-science devices from the first two films; the most I am stretching to find to include here is the use of The Jewel of the Sun, which proves to be a Magical Artefact capable of power blasts.
The problem the film is lumbered with is that Schwentke is not the best of action directors. In scenes like the battle in the warehouse and the swordfight scenes in a series of narrow Tokyo backstreets, the action is shot with darker lighting than usual. Rather than getting into the midst, Schwentke's camera simply sits outside the fray observing multiple combatants – and when you have dozens of people fighting at once or in tight quarters and in lighting that is not at room level, it becomes just a blur watching them. Other action directors can get around this with great ease but there is no sense here of the action scenes being staged for maximal kinesis and excitement. The one sequence that does achieve this is a moderately exciting and well-staged one with people fighting along a highway on and around a truck.
Beyond its action scenes, Snake Eyes feels like little more than an assemblage of cliches from the action and martial arts film. This runs the gamut from Snake Eyes' origin seeking revenge for a murdered parent to the martial arts training sequence (that requires mastering a Zen way of obliquely approaching a problem, which has a crashingly obvious solution) to the predictable reversals of friendships/rivalries that come at the end. (The end also requires an almost impossible to believe twist that has someone who enters an organisation as an infiltrator to steal the jewel is proclaimed its successor over its natural born heir who is rejected for the infraction of trying to protect the family).
---
Trailer here
---