(Majo No Takkyubin)
---
Japan/China. 2014.
Crew
Director – Takashi Shimizu, Screenplay – Satoko Okudera & Takashi Shimizu, Based on the Novels by Eiko Kadono, Producer –Haruo Umegaw, Photography –Sohei Tanikawa, Music –Tawa Iwashiro, Visual Effects Supervisor –Takahiko Akiyama, Production Design –Namiko Iwaki. Production Company –Studio Three/Toei Co/Beijing Taile International Culture Development/Kadokawa D.N. Dream Partners/Nippon Television Broadcasting/Kinoshita Group/Edko Films/Bingu/Kodama Printing/MY Promotion/Yomiuri TV Broadcasting.
Cast
Fuka Koshiba (Kiki), Ryohei Hirota (Tombo), Machiko Ono (Osono), Minako Kotobuki (Voice of Jiji), Hiroshi Yamamoto (Fukuo), Yo Yoshida (Nazuru), Miho Kanazawa (Misaki Saki), Rie Miyazawa (Kokiri)
---
Plot
The daughter of a witch, young Kiki grows up wanting to be one herself. To do so, Kiki must go out into the world for a year and earn her apprenticeship once she turns thirteen. Flying off on her broomstick and accompanied by her talking cat Jiji, Kiki eventually comes to an island. The pregnant baker Osono and her husband grant her a room to live in the attic of their windmill home. There Kiki comes up with the idea of creating a delivery service, using her broomstick to fly around the island, carrying parcels and messages. After initial misgivings by the locals, she experiences great success. However, Kiki faces problems in that the locals start to think she is a bad witch and will place a curse on them. As Kiki begins to experience doubts, she loses the ability to fly.
---
Japanese director Takashi Shimizu gained major world attention with the international hit of Ju-on: The Grudge (2003). Shimizu has made six other films in the Ju-on universe with the earlier Ju-on (2000) and Ju-on 2 (2000), the sequel Ju-on: The Grudge 2 (2003), and the English-language remake The Grudge (2004) and its sequel The Grudge 2 (2006). Outside the Ju-on series, he has made Tomie: Rebirth (2001), the strange and unclassifiable Marebito (2004), the ghost story Reincarnation (2005), an episode of the anthology Ten Nights of Dreams (2006), The Shock Labyrinth (2009), Rabbit Horror 3D (2011), the English-language airplane horror 7500 (2014), A Rain Woman (2016), Innocent Curse (2017), Howling Village (2019), Homunculus (2021), Suicide Forest Village (2021), Oxhead Village (2022) and Immersion (2023).
Kiki's Delivery Service is based on a series of Young Adult books by Eiko Kadono, which began with Kiki's Delivery Service/Witch's Delivery Service (1985) and consists of a further five follow-ups between then and 2009. The same books also served as the basis of Hayao Miyazaki's anime film Kiki's Delivery Service (1989). The Miyazaki film has such a celebrated reputation that it must have been exceedingly daunting for Takashi Shimizu to come along and essentially create a live-action remake.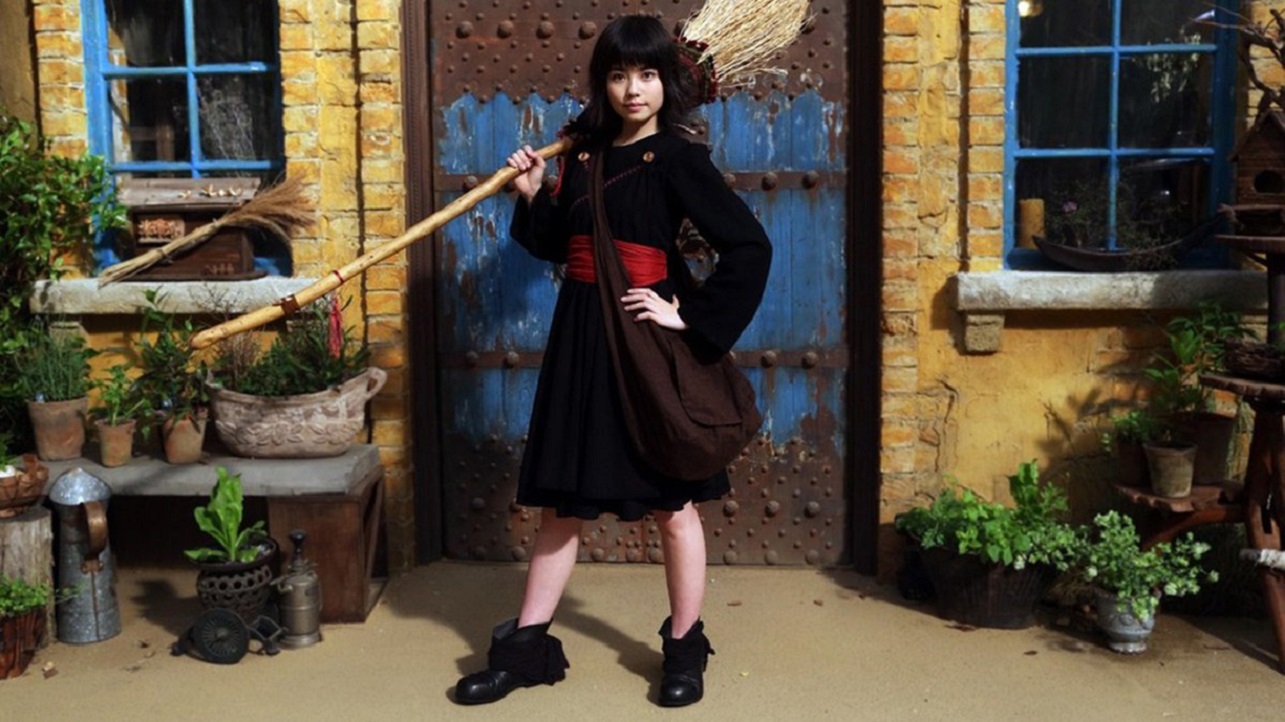 I had problems with Takashi Shimizu's version of Kiki's Delivery Service. One of the biggest of the biggest of these is not actually the film's fault. Rather it was that the film was not a success or widely available and so the only copy I was able to find to watch was one that had been dubbed into Russian. This necessitated importing a set of subtitles that were intended to translate it to English from the Japanese. Listening to the entire film seemingly narrated by the same two male and female voices is not a process recommended to improve your sanity.
The Miyazaki version of Kiki's Delivery Service soars with a magical emotional uplift. Miyazaki is a master of genteel tenderness. You feel heartbreak when Kiki starts to lose her powers and the ability to talk to Jiji. The live-action version pales by comparison. It is a banal, cute film that is pitched down to a young audience, which is never something you could say about the Miyazaki version. Miyazaki created a beautiful painterly village as surrounds (which he had based on a trip to Sweden); Shimizu creates a cartoony unreal village that looks more like a children's theme park. Miyazaki crafted things with a sweetness and tenderness; this is a film featuring kids engaged in slapstick races through the village after stealing Kiki's broom.
---
Trailer here
---