---
Australia. 1997.
Crew
Director/Screenplay – Peter Duncan, Producers – Peter Duncan, Simon Martin, Martin McGrath & Peter J. Voeten, Photography – McGrath, Music – Nigel Westlake, Production Design – Tony Campbell. Production Company – Faust Films Pty and Ltd.
Cast
David Wenham (Richard Shorkinghorn), Francis O'Connor (Kate Haslett), Geoffrey Rush (Godfrey Usher), Heather Mitchell (Grace Michael), John Gaden (Dr Tom Sommerville)
---
Plot
Research scientist Richard Shorkington is having no luck in finding people to fund his research on reversing progeria (accelerated aging) in chickens. He then receives an invite from Federal Reserve Minister Godfrey Usher and his wife Grace who are interested in the application of his research in reversing human aging. Accepting at invite to Usher's farm, Richard arrives to find his former assistant and ex-girlfriend Kate Haslett has also been invited there with a rival project. The two of them find Godfrey and Grace to be very bizarre. Richard and Kate combine forces as Grace agrees to fund the project and later marry. However, Kate then comes to the realisation that both Godfrey and Grace are practicing Satanists.
---
This Australian black comedy was a sad flop. It was little seen, even in Australia, and was shuffled off to late night tv programming and the video backwaters. Not even the name of Geoffrey Rush, who made this just after his Oscar win for Shine (1996), or up-and-coming names such as Francis O'Connor from A.I. (Artificial Intelligence) (2001) or David Wenham who went on to The Lord of the Rings: The Two Towers (2002) made any difference.
The results are sad. You are not sure where it is going on from one moment to the next – something that has potentially the making of either a good screwball or black comedy. Instead, the first half-hour seems to consist of a lot of giggly silliness and not much else at all.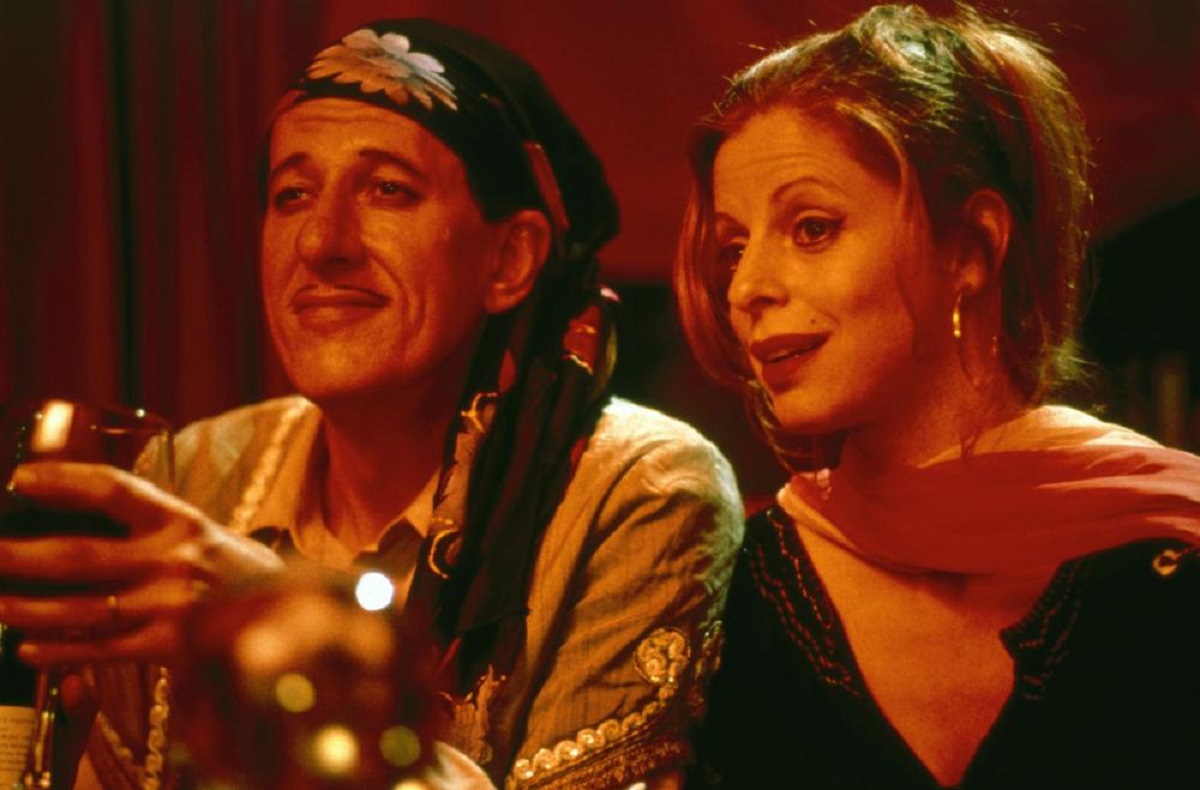 There is certainly one amusing scene where Geoffrey Rush's Federal Reserve Minister confesses to David Wenham that he doesn't have the slightest understanding of the economy but makes everybody think he does through a few well-chosen phrases.
However, the rest of A Little Bit of Soul is mounted with a shrill hysteria that gets very frenetic without ever being funny. Everything is badly overplayed and the jokes are stressed in overly obvious ways. David Wenham gives a very nerdy performance. One plus aspect is at least the fine soundtrack of golden oldie classics.
---